Happy 2nd blogiversary to me! Hard to believe I have another whole year of blogging under my belt. So just like I did
last year
, it's time for a roundup of my highlights from 2012. I just love having a way to look back and remember all we've done and all the pictures I've taken--for me, it's the biggest motivation for me to keep blogging (because otherwise, I wouldn't remember what I did a week ago, let alone a year ago...).
Here we go!
January
: We confirmed Lorelai's
peanut allergy
, I shared how I created a Pottery Barn inspired
Advent calendar
, freaked out about getting
LASIK
, got
pink eye
, then went to my surgery appointment but got
sent home
. I also
partied it up
with mustaches, Lorelai
got fussy
and turned
18 months old
. I started doing a weekly iPhone
photo dump
which I kept up with for most of the year, and a monthly
10 on 10
photography challenge...which I did not keep up with for most of the year.
February
: I finally got
LASIK
! We celebrated
Valentines day
, I ate Girl Scout cookies for
dinner
, confessed some
body image issues
and decided I needed to
start working
out again ASAP. We also had to have a
tough conversation
about death since Adam's grandfather passed away.
March
: Lorelai developed quite a
sense of fashion
, Logan melted my heart with some
kind words
he had for a sick teacher, we took a
road trip
to IKEA, I got
personal
about the time I thought I was having a miscarriage, and we went to the
zoo
. Last but not least, I actually
won
my age group in a race. What?!
April
: I started to
worry
that Lorelai didn't love me any more, then realized I was
completely wrong
. We hosted
Easter
and I put together another Easter egg
treasure hunt
for the boys, Adam took the boys to
Monster Jam
and Lorelai became
Miss Independent
. Finally, Adam and I celebrated our
10 year anniversary
and went on a
cruise
!
May
: I went on a rare
political
rant, blogged about our cruise excursion to
Tulum
(and I'm now realizing I never blogged about our Cayman Island excursion, whomp whomp), celebrated
mother's day
, and freaked my kids out with a
lobster
for my
birthday
.
June
: I blogged about our cruise excursion to
Belize
, Aidan
finished 2nd grade
, Logan
graduated preschool
, I put together a
summer bucket list
, we cried over
bad haircuts
, we celebrated father's day and Logan drew Adam a
penis tie
. Aidan melted my heart when he shared his
proudest moment
, and the kids had a blast
dancing in the rain
.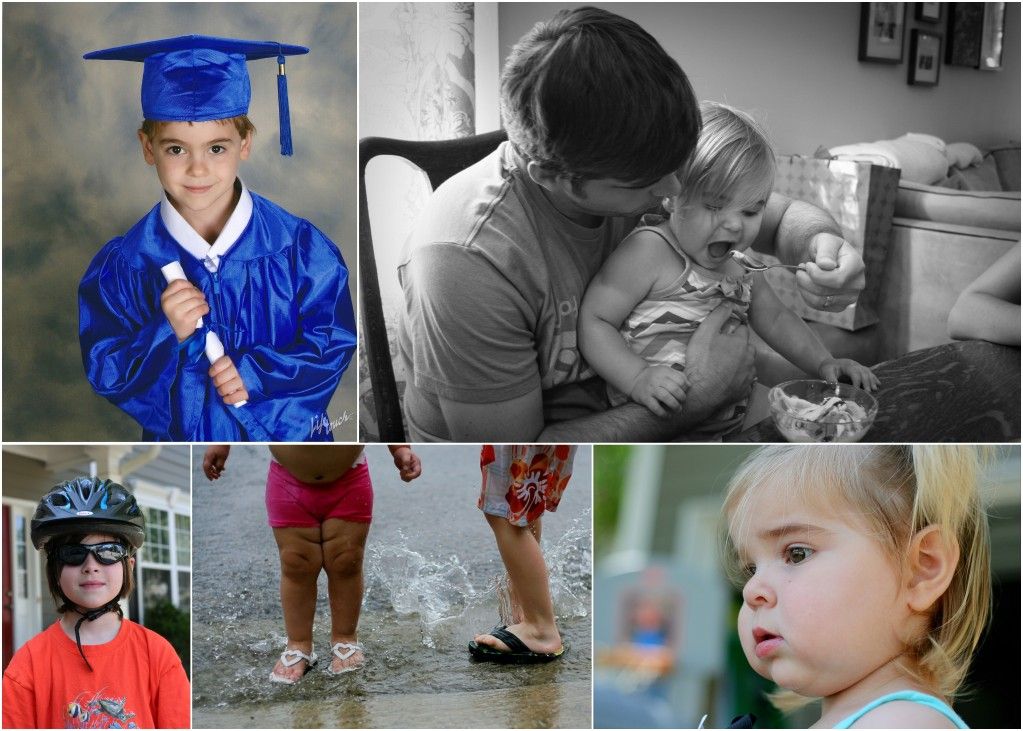 July
: A roller coaster of a month that started out with our neighbor's house getting
burglarized
. Summer break
ended
, Aidan started
3rd grade
, and Logan started
kindergarten
(after basically getting
kicked out
of preschool on his last day). Lots of woes with Logan, including him
thinking
I like Lorelai better and completely
freaking the freak out
. Aidan
turned 8
and we had a decidedly not "Pinteresting"
party
for him at the
beach
. And last but not least, Lorelai
turned 2
, we went to the
NC Aquarium
on her birthday, and we sort of started
potty training
her.
August
: Adam
turned 33
, our house
pissed me off
and I started (sort of) dreaming about a new one
with a porch
, the boys were
grumpy
, Aidan
struggled
with homework, I
freaked out
about fall, had a
bad dream
, and Lorelai went through a
biting
phase which thankfully didn't last very long. I also took some of my all-time favorite pictures of her from that post.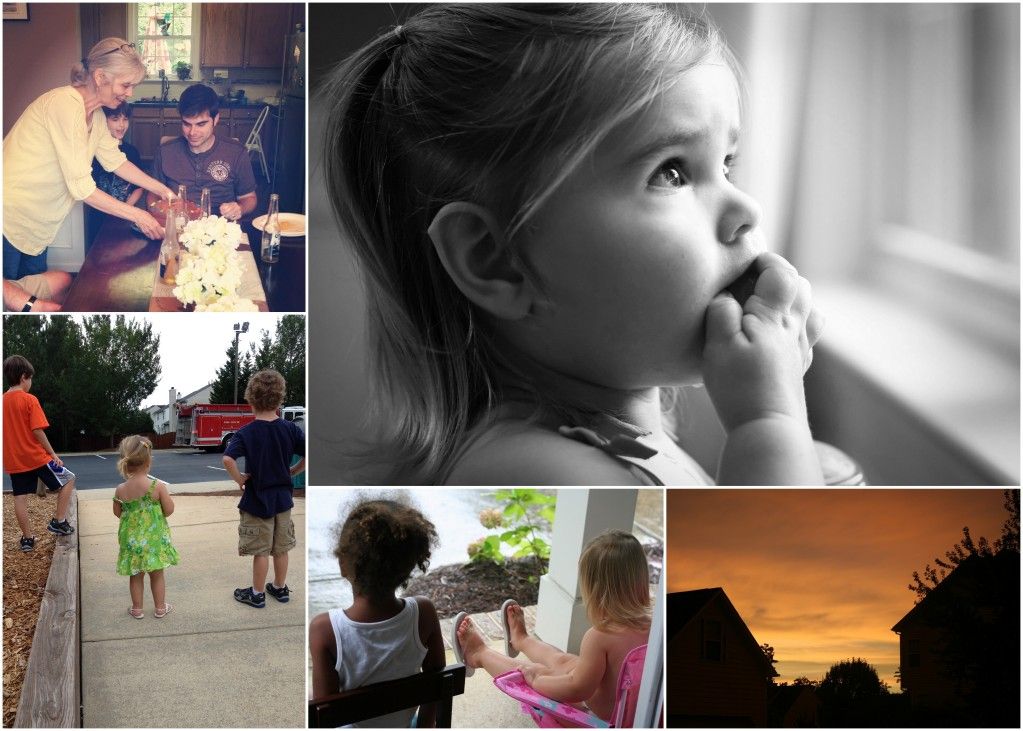 September
: I
vented
, Logan
turned 6
and we went to see
tigers
, we had an impromptu Labor Day
pool party
, I
tried
(and ultimately failed) to start running again regularly, I
lost my patience
, admitted I was the
crazy car seat lady
, shared some funny things
Lorelai says
, and we took another amazing trip to the
beach
.
October
: We went to a
corn maze
,
carved pumpkins
, and went
trick-or-treating
. I shared some "fancy"
beach pictures
, got
nostalgic
about breastfeeding,
channeled
my inner "Jennifer Beals in Flashdance" at work, officially
put myself out there
in the blog world, I
vented
, and work was
crazy
.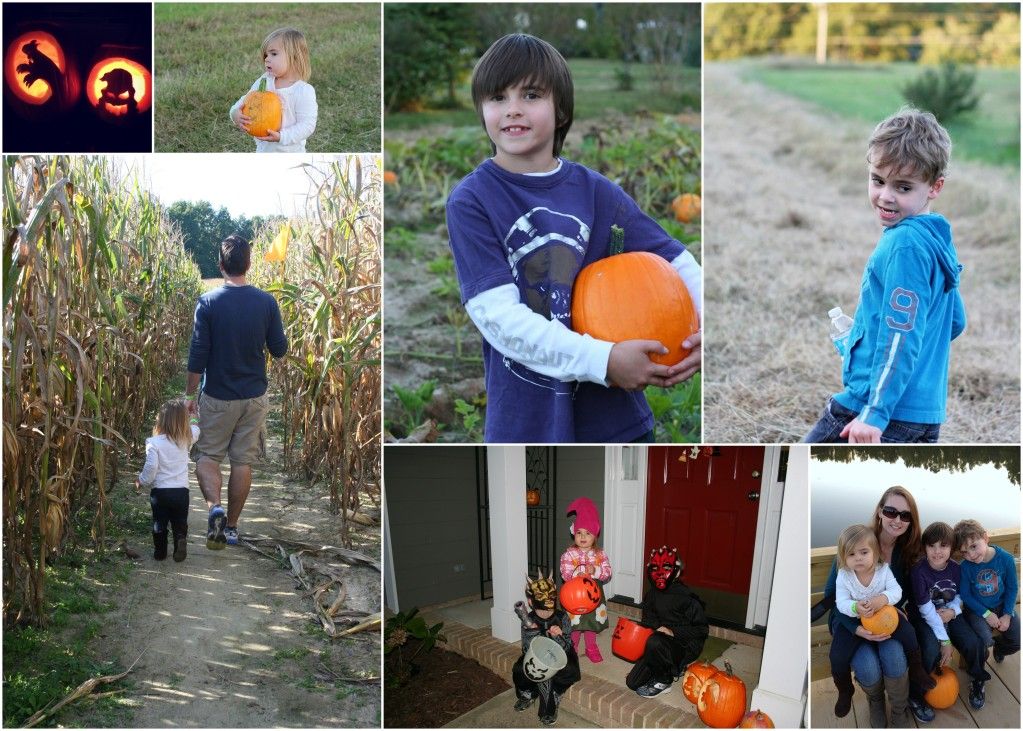 November
: I had to confiscate the majority of
Lorelai's candy
(and subsequently ate it all myself), took a much-needed
day off
work, got
nervous
about a work presentation, had a
relaxing
Thanksgiving break, and
confessed
that I hate cooking (and shared a yummy recipe!). I also shared some more
funny things
the kids say. Love them!
December
: I shared what we're
thankful
for, our Elf on the Shelf
Jack
kicked off some Christmas excitement while I tried to figure out how to
simply
and avoid stress while still making Christmas
special
for my family, and I'm happy to say that
it worked
! I also had my very first blog giveaway and shared our
Christmas card
. In news I wish I could forget, I hit another
low point
with Logan, and our country hit another low point with the
CT school shooting
, both of which really messed me up for a while. But I'm happy to say our family ended the year on a high note with an
absolutely wonderful
Christmas break.
I think blogging has helped me reflect, gain perspective and to be more purposeful in my life--to make a concerted effort to do and photograph things that are worth remembering, but also to write about and photograph the little things I might otherwise forget.
In the next year, I hope to be as consistent as I was in 2012, and continue to write, solidify family memories and grow blog friendships. I'm looking forward to another year!