Eight and a half years and 3 kids into this whole parenting thing, and before this weekend I had never anchored a single piece of furniture to the wall. I know, I know.
Shame on me
. But in my defense, Aidan and Logan never even so much as pretended to climb on any furniture so it never registered as a concern of mine.
Lorelai on the other hand...I've seen her try to climb up both her dresser and her bookcase. I yelled (
yes, yelled
) at her not to do it, but I knew that before we made the transition to a toddler bed and she could play in there unsupervised, we'd have to anchor her furniture. It was even more clear after I read this
tragic story
a few weeks ago. Unthinkable, and I was mad at myself that I even took that chance with the boys, knowing what could have happened.
So this weekend, we grabbed a pack of eyelet screw from Home Depot for $1.19 and used some cable ties we already had to secure everything to the wall. This was after we realized that apparently neither Target nor Walmart had any kind of actual kits. What?! But whatever, our way is just as good and probably cheaper.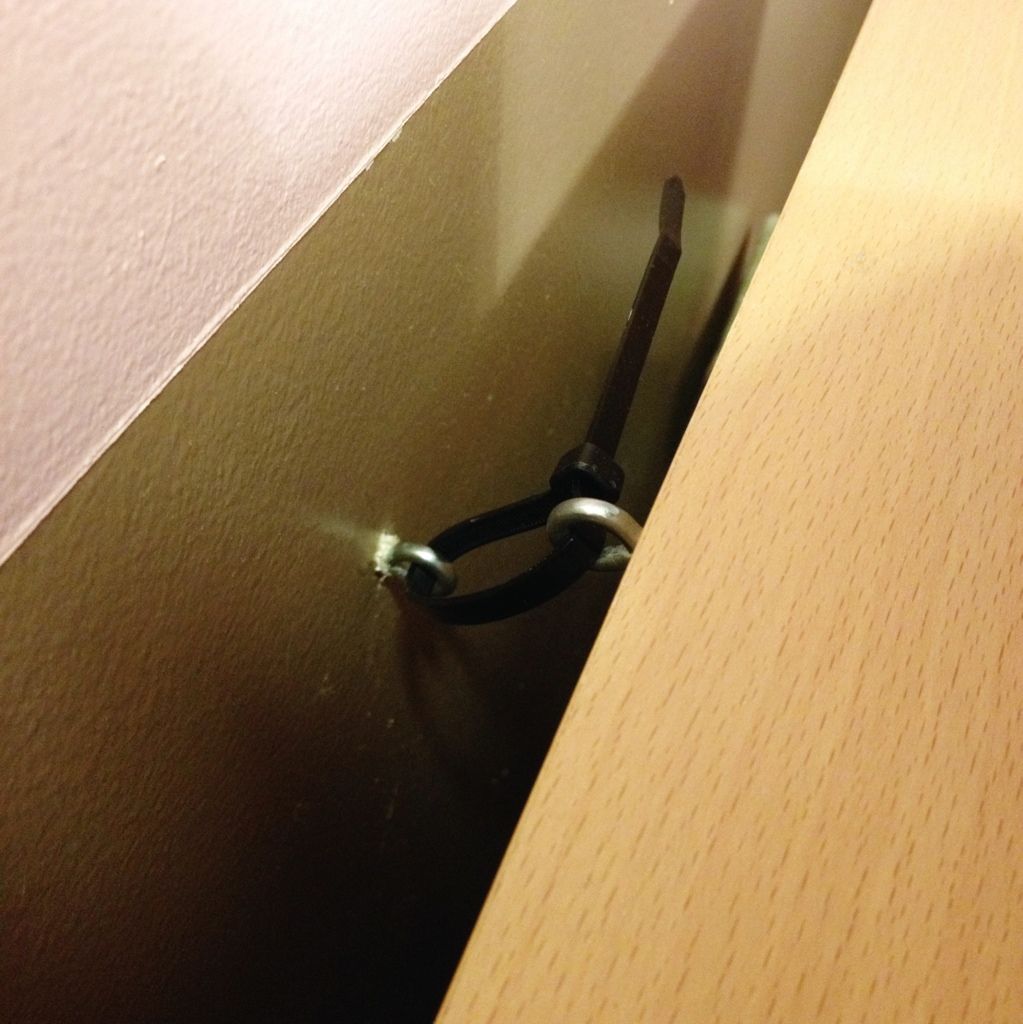 I pulled out the bottom drawer of her big dresser and stood in it, and it didn't budge, so I think we're good to go. Whew! (Also, glad I didn't break the dresser...)