It's that time of year when everyone steps on the scale after the holidays and says "oh crap!" and unfortunately I'm no exception. But honestly? My unhealthy ways started before the holidays. I'm a snackaholic with a huge sweet tooth and no will power, and a severe lack of motivation to start working out again. I was planning to go to Zumba last night, but decided against it because it wasn't my night to wash my hair so I didn't want to get it dirty. Really?!? That was my excuse. And to add insult to injury, I had a bowl of goldfish crackers and a bowl of nerds at 9pm even though I had a perfectly filling pasta dinner. Pitiful.
What I'm starting to worry about at this point (in addition to growing out of my jeans) is that I'm teaching my kids unhealthy habits. Fortunately most of my unhealthy snacking is either at work (frustrated? overwhelmed? need a break? sure, I'll have some Doritos or m&ms) or mindlessly in front of the TV at night. But I do it on the weekends too, when it's easier to grab something quick out of the pantry instead of actually making something more healthy. And let's not even talk about how much I sat on the couch doing nothing pretty much our entire holiday break!
Fortunately, we just started a new health challenge at work, so I'm hoping to really get back on track with both working out and eating healthy. One of my goals for the challenge this week is no unhealthy snacks, so we'll see how that goes...one week at a time. I brought edamame to snack on and didn't have a single chip all day. And tonight I even challenged Adam to a Wii Just Dance battle, and we danced our butts off for 30 minutes while the kids watched. I definitely want them to see me excited about being active again--it's good if that's what they see as normal growing up.
Wish me luck! I'll definitely need it because I've
tried before
and it didn't last long. Boooo.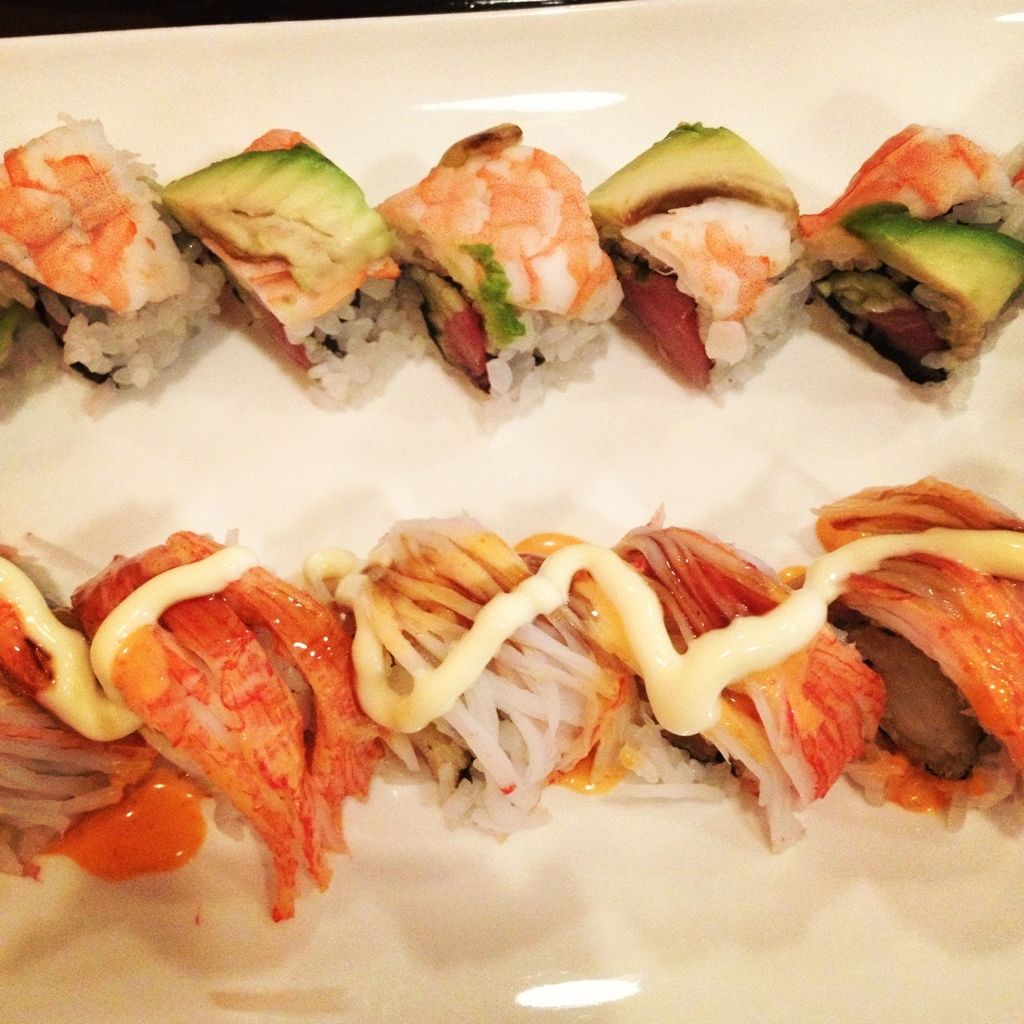 ...but the tempura shrimp sushi with the spicy mayo is just too good to pass up. And ice cream? Sigh. Maybe I'm hopeless...
Linking up with