Another year has passed in the blink of an eye, and Aidan is all of a sudden 8 years old!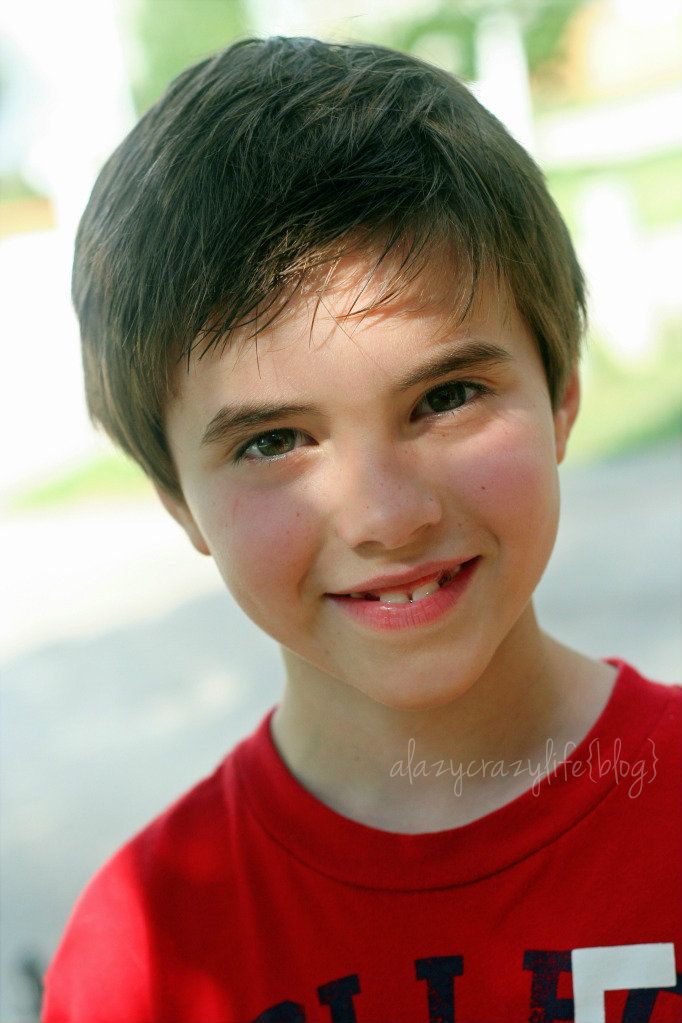 When I went back to read my post last year on
Aidan's 7th birthday
, I got teary all over again. Aidan still continues to amaze me. He's doing great in school, he really enjoys math and reading, and I can tell he's becoming more independent. For a school assignment, when asked for three words that best describe him, he came up with "funny, playful and smart." (All on his own, no prompting from me!)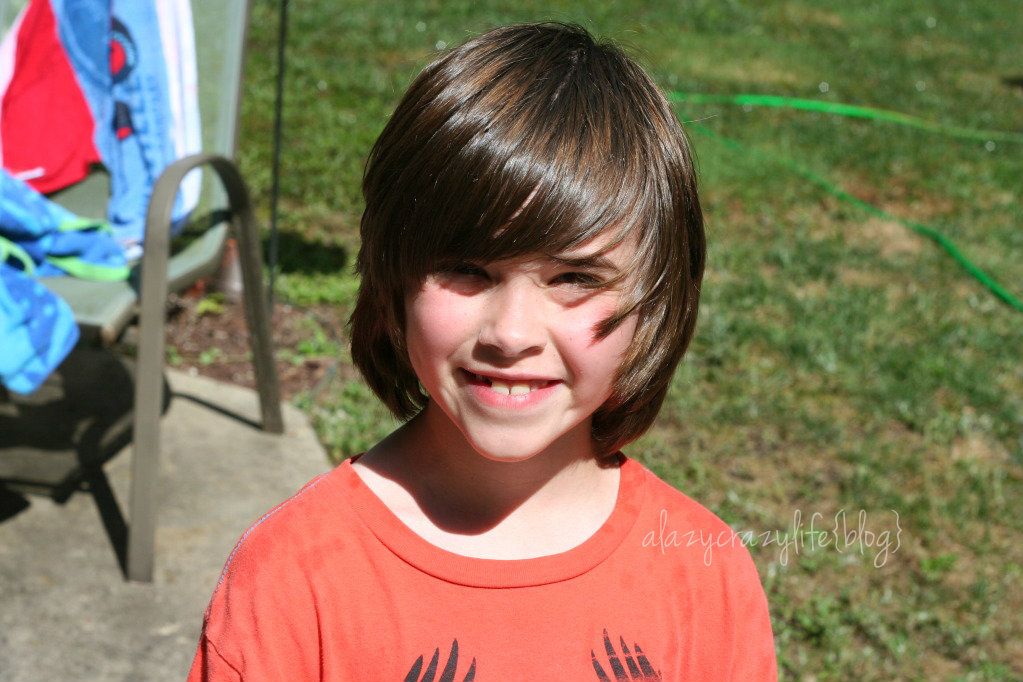 From Memorial Day (and I still miss that hair, as crazy as it was)
When he grows up, he wants to be "a manager, like my dad" or "a racecar driver" (depending on the day you ask him, I guess). Dream big, kiddo. Although I strongly prefer you stay away from any dangerous professions, for the record.
"When I grow up I want to be a race car driver."
And I don't mean to brag (ok, yes I do ☺), but he's put me down as his hero on two separate school assignments so far. Proud mom alert!
He also loves anything that has to do with Star Wars or Legos, and is therefore completely obsessed with Lego Star Wars Wii. Since we don't let him sit in front of the tv all day or evening (which he just might do if we let him, alternating between Wii and Phineas and Ferb), drawing and Origami can keep him occupied for a long time, even at school when he's not supposed to be doing either one. (That was not a fun call from his second grade teacher who said he was doing origami instead of his school work...)
Among all of the many things I love about him, I think the thing I love the most is the overwhelming love and caring for his sister. He's always been a great big brother to Logan, but he's just continued to get better and better with Lorelai. He never hesitates to help her when she needs something, and he loves to read to her and teach her things. He even brought a book home from his Chick-fil-a kid's meal for her last night instead of trading it in for ice cream. Whenever he's in a bad mood, a hug from her is just about the only thing that can put a smile on his face.
And let me tell you, we've had to use the Lorelai hug trick more often than I would like. Apparently 7-8 year-olds "may frequently pout, may not respond promptly or hear directions, may forget, are easily distracted, and may withdraw or not interact with others in an attempt to build a sense of self."
His moodiness has been a huge source of frustration for me and Adam, because we know what a happy kid he usually is, and how pleasant he is to be around normally. I hate when he pouts and withdraws, and it breaks my heart when he gets so sad and can't articulate why he's feeling that way. But at least I know he's developmentally on track...unfortunately it looks like we may have a year of this left. If this is a glimpse into the teenage years, I can't even. Hold me.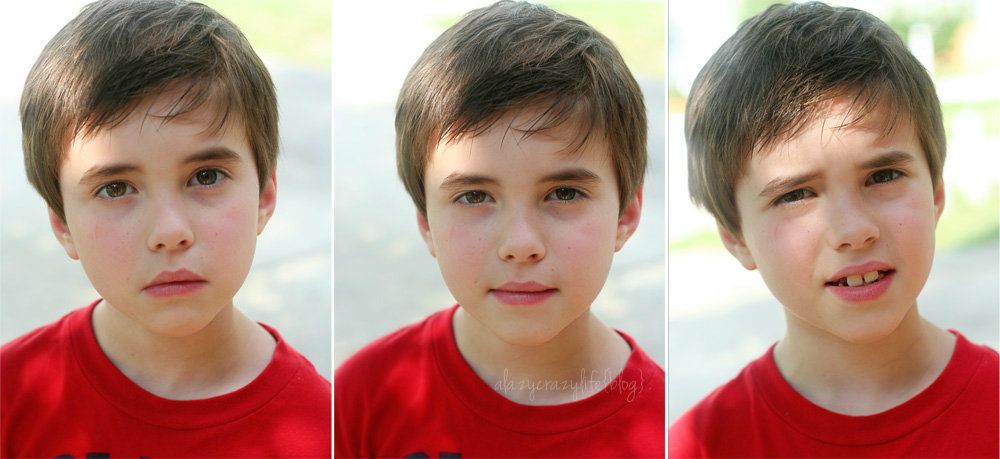 Warning: mood swing in progress. Also, evidence that he still argues when I try to take a picture of him.
He started the day off with a hug tackle from Logan, and opened up a couple of his presents this morning (a Lego Darth Vader clock and some origami stuff). Tonight we're having a simple birthday dinner at Moe's. And per his request, we're headed to the
beach
and
aquarium
this weekend to re-create the birthday fun we had last year. Although we'll be at the aquarium on Lorelai's birthday this time. Thankfully, he doesn't mind sharing his day with his sister, and she's too young to care, either. Win win!
Happy 8th birthday to Aidan! You are so loved and we're so proud of you!