Sometimes I daydream about what our forever home will be like. Big, open kitchen with nice cabinets and counter tops; bonus room for the kids' toys; huge master shower; flat yard with nice grass...and now I'm adding big porch to the list.
During a lazy, rainy morning last Sunday, Lorelai grabbed her folding chair and told us she wanted to go outside and watch the rain like we'd done before, so she and Raina spent a while just hanging out on the front porch while my mom and I watched them from just inside the door.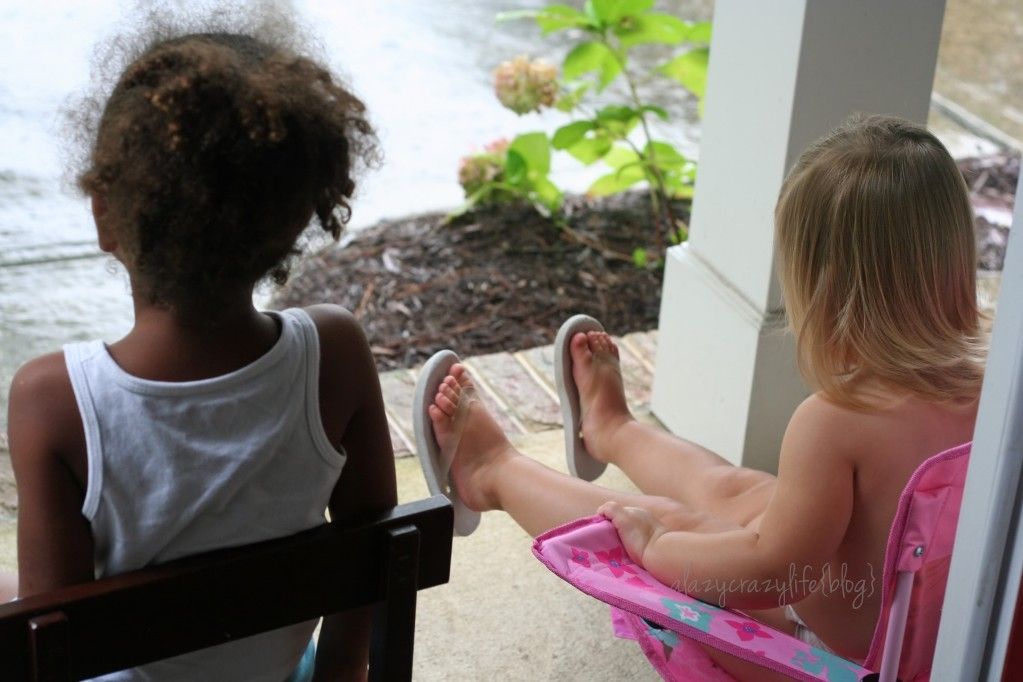 It was really soothing, and I would have loved to pull up a chair, grab a cup of coffee and just hang out with them, enjoying the fresh air (of course, I would have clothes on, unlike my girl).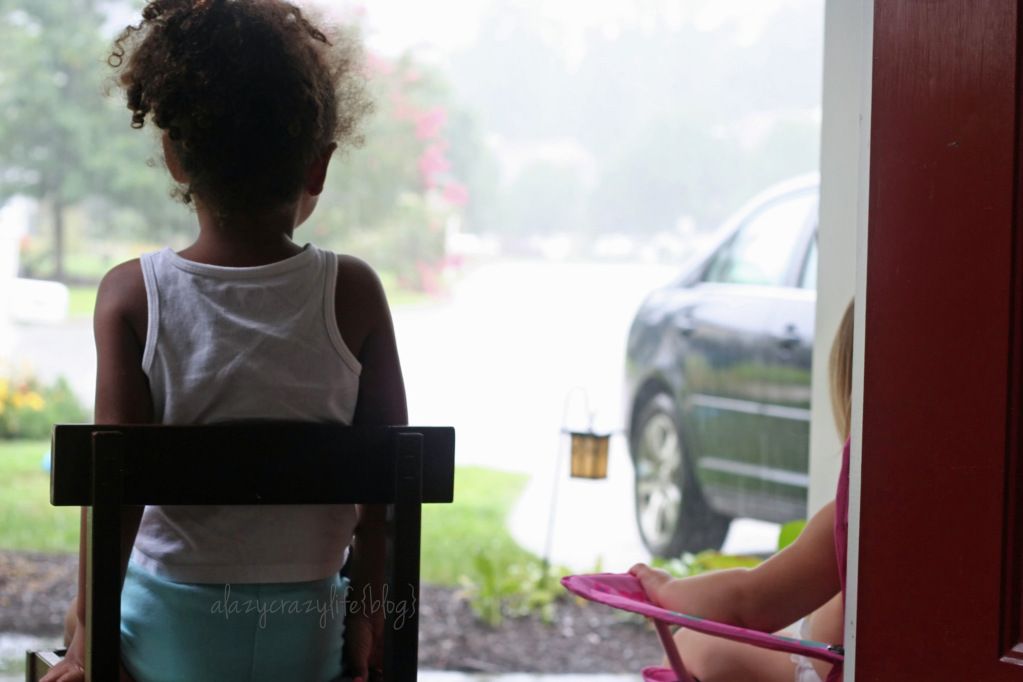 Too bad our porch is tiny, so all I could do was dream from inside. We're not planning to move anytime soon, but when we do, I think a big old front porch or even a screened in deck would make at least a couple of us happy. :)