I know I've been saying for a while that Aidan needs a hair cut. Now I realize I was wrong.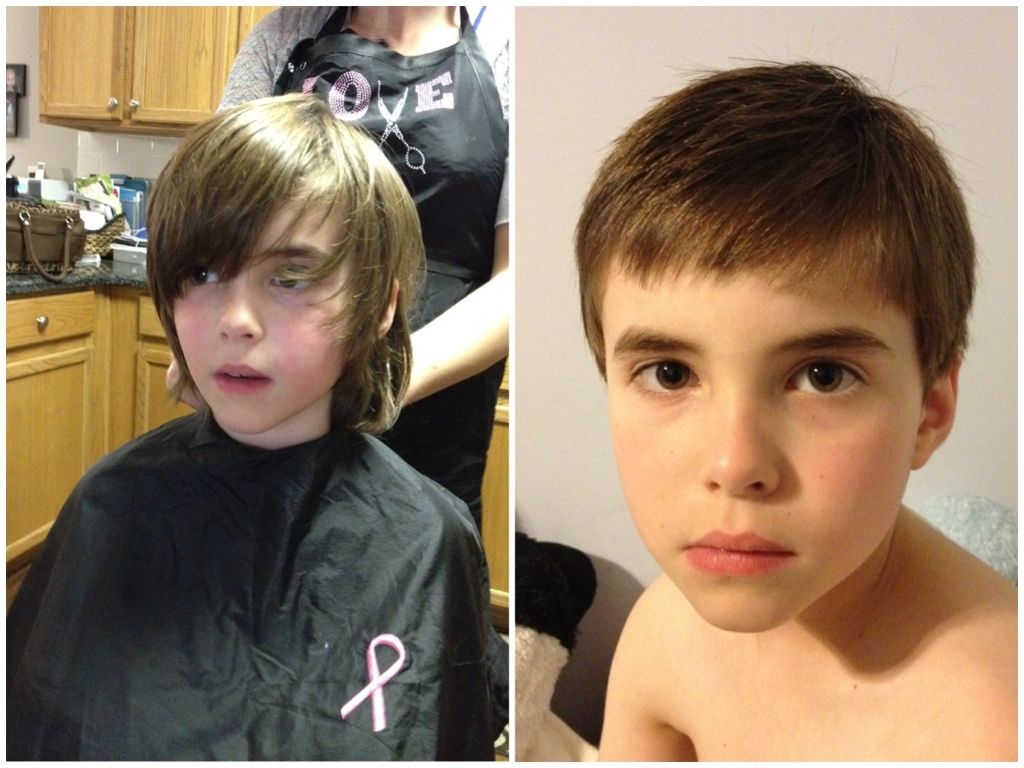 He reluctantly agreed to getting it cut much shorter after I kept trying to painfully comb the tangled mess into submission after his showers, and after he couldn't see through his goggles in the pool. But he was so upset after the haircut, that it just broke my heart.
Honestly, I really miss his hair, too. I thought it looked really cool (even though it sometimes drove me crazy that he would pull it down over his eyes...to hide? I don't know), and once it was gone, I got a pang of regret because all of a sudden he looked 4 or 5 years old again to me. (Is it weird that him looking younger made me sad?)
4-year-old Aidan (October 2008 and May 2009)
He's handsome no matter what (I mean, obviously ☺) and I know we'll get used to it eventually, but it's a big change. On the plus side, it's much easier to shampoo and comb, and his head will probably be cooler in this heat. Too bad he doesn't care about the plus side right now.
To make him feel better, I told him we would grow it out again, and hopefully by fall it'll be close to where it was. Also to make him feel better, I told him we could lightly style it today. A little product in his hair to texturize, and I actually got a smile from him. YAY!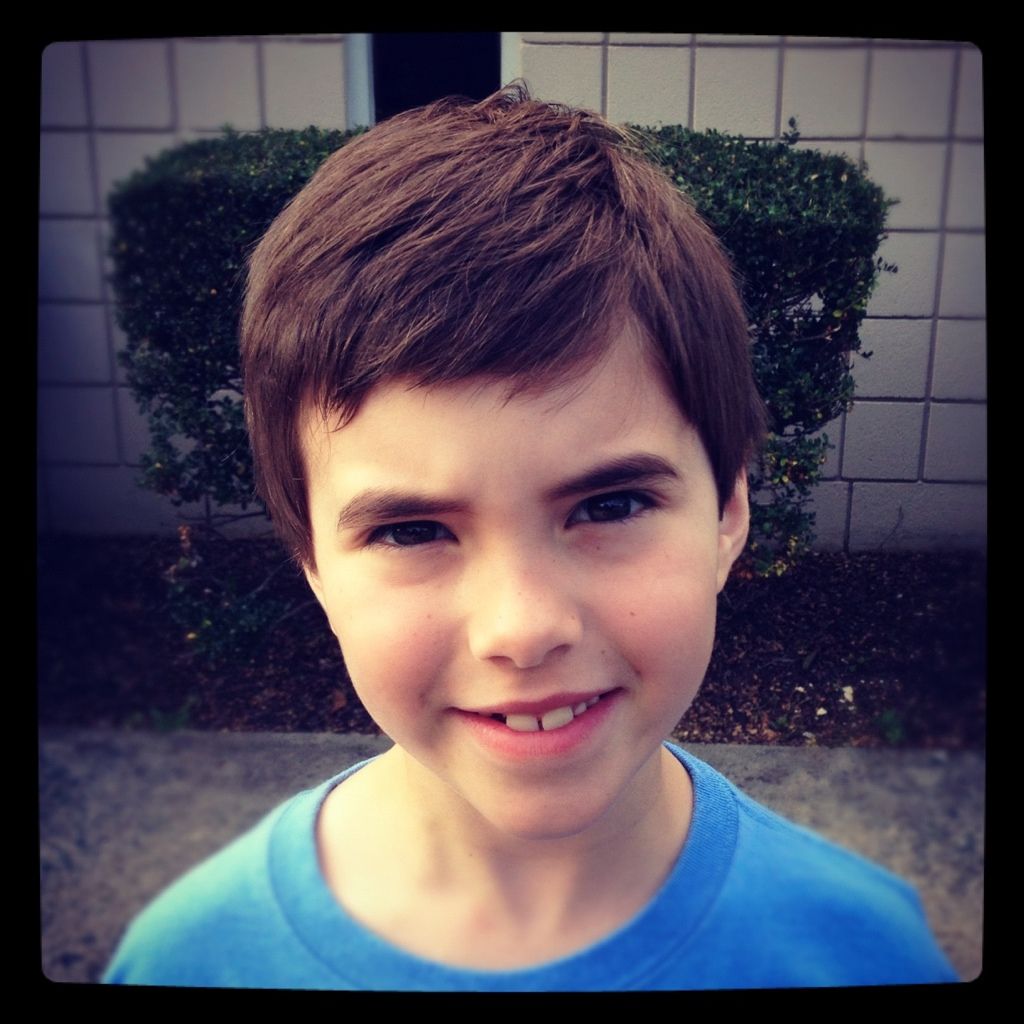 As for Logan, he's the one that usually hates getting his hair cut, but he was all excited this time. Unfortunately, his smile disappeared when I broke the news to him that he wasn't allowed to have a real mohawk. (And he started hating on his curls
again
, too.)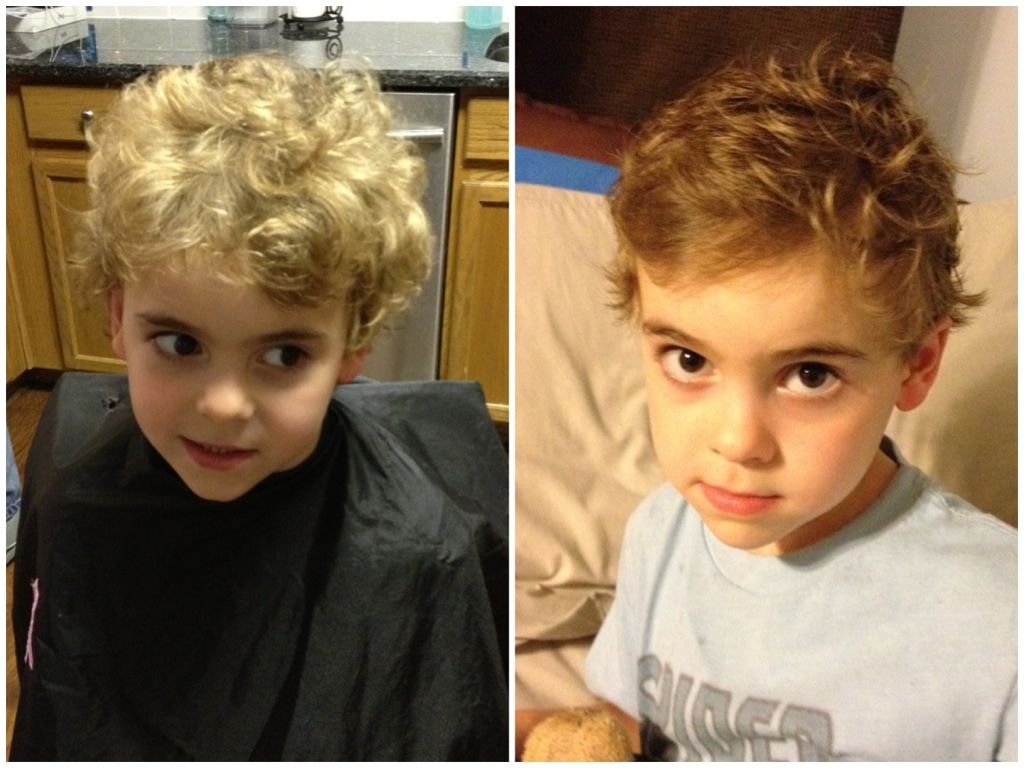 But this morning, he convinced me to style his hair into a faux hawx, and damned if that's not the cutest little curly-haired faux hawk I've ever seen! He's never been so excited to get to school to show all his friends and teachers. ☺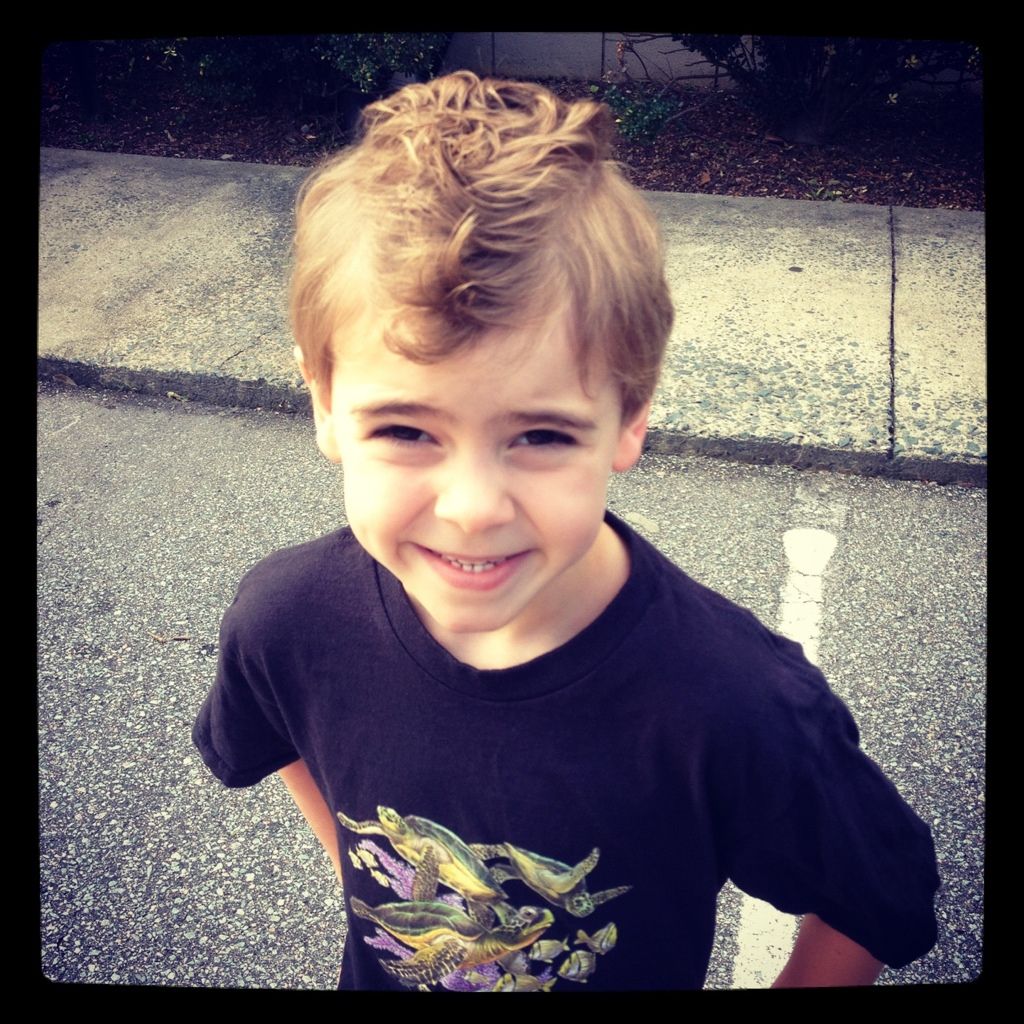 Between the three guys, I see us going through a lot of hair product in the future. And ironically enough, I don't even use any styling products in
my
hair! Ha!