Happy Halloween from my little ghouls!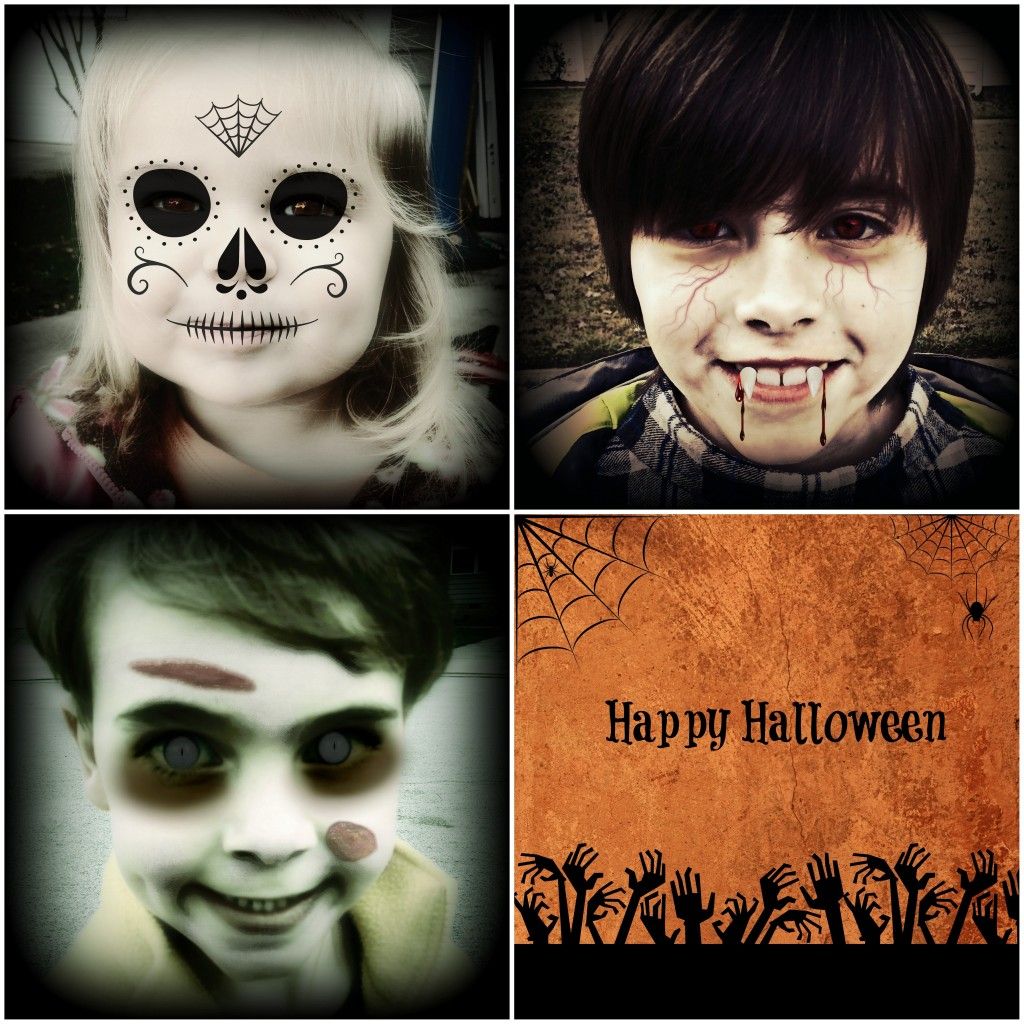 The kids are in bed after a successful night of trick-or-treating, that's hopefully the last of the jerks who don't realize lights out means don't ring the doorbell, and I think I've finally warmed up. (It's not super cold, but I'm a wimp.)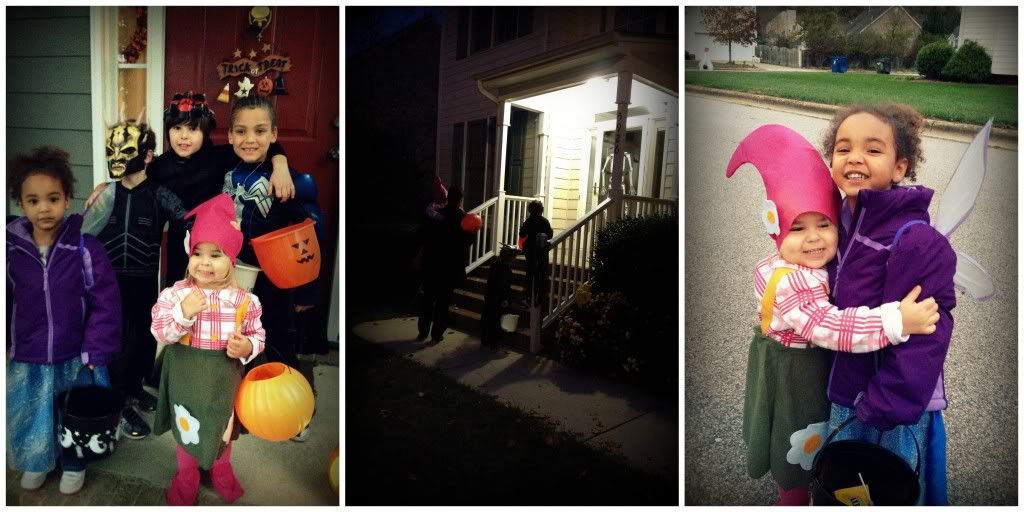 I really considered only taking Lorelai around the cul-de-sac and then letting her stay at the house with my mom to hand out candy, but she was just so super excited to go to all the houses with the boys that I couldn't resist. By the end of the evening, she was waving to everyone and saying trick-or-treat right along with the boys.
I'm bummed because I don't think any of the photos on my good camera turned out so all I have might be these crappy iphone photos. At least it's something though. And I can always just console myself in the 3 buckets of candy we now have. ;)