Adam and I are celebrating our 10th anniversary today. Hard to believe (and proud to say) we've been married a whole decade. Crazytown!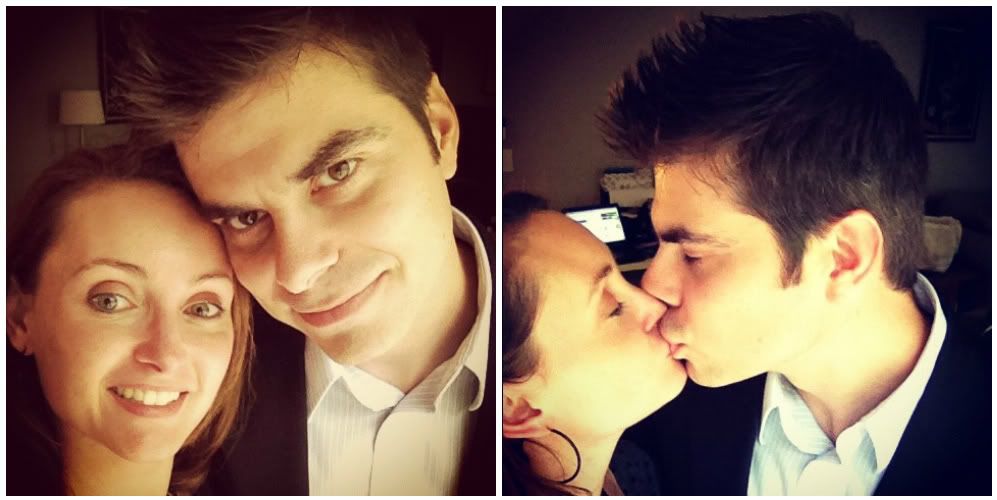 Last night I was joking with him that 10 years must be the diamond anniversary, right? We both laughed that one off because diamonds are definitely not happening for us this year and I'm more than happy with my one diamond engagement ring. Then I joked that the 10 year gift is probably something lame like aluminum, because
9 years
was pottery. Who comes up with these anyway? Imagine my surprise this morning when I looked it up and I was right, 10 years is tin/aluminum. Super lame.
We don't really do the traditional gifts anyway, but instead of getting each other something awesome like canned goods (you know, in tin cans?), we're going on a second honeymoon cruise!! We leave next week and will be gone a whole week. I'm SO excited, but I'm also really apprehensive about leaving the kids for that long. I haven't been away from Lorelai for longer than a weekend since she's been born. I don't even think Adam and I have been away from the boys for longer than 3 days ever. In fact, the last time Adam and I have taken a week-long vacation was our honeymoon cruise.
Our honeymoon cruise was amazing. It was a Princess cruise around the western Caribbean.
We hung out on the beach at Princess Cays in the Bahamas...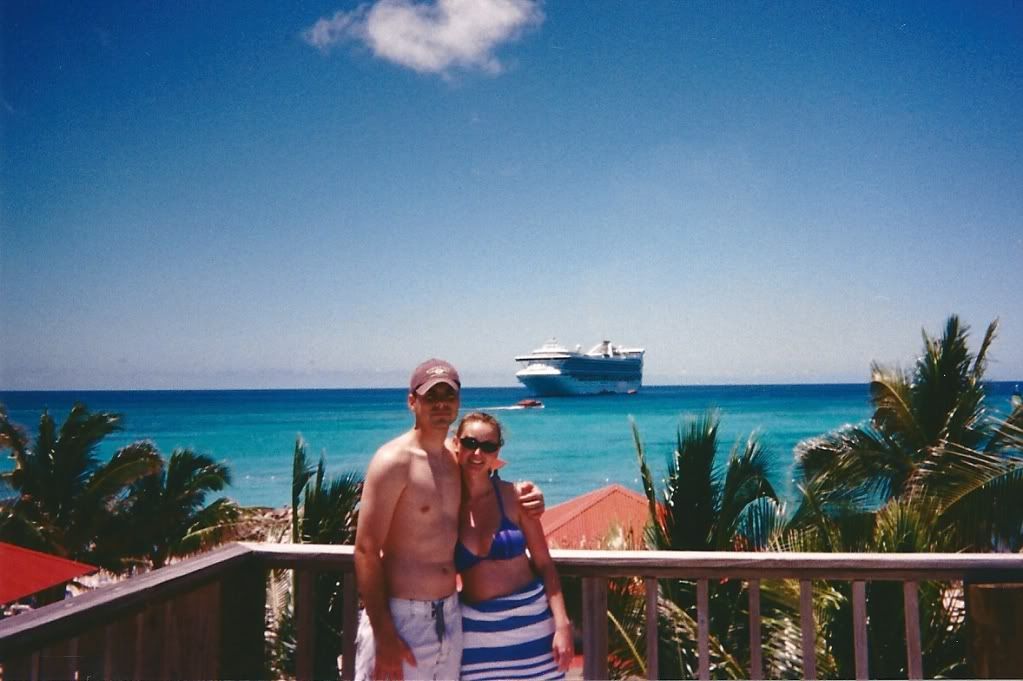 We shopped in Costa Maya...
and hung out with a donkey, because...yeah.
We snorkeled in Cozumel...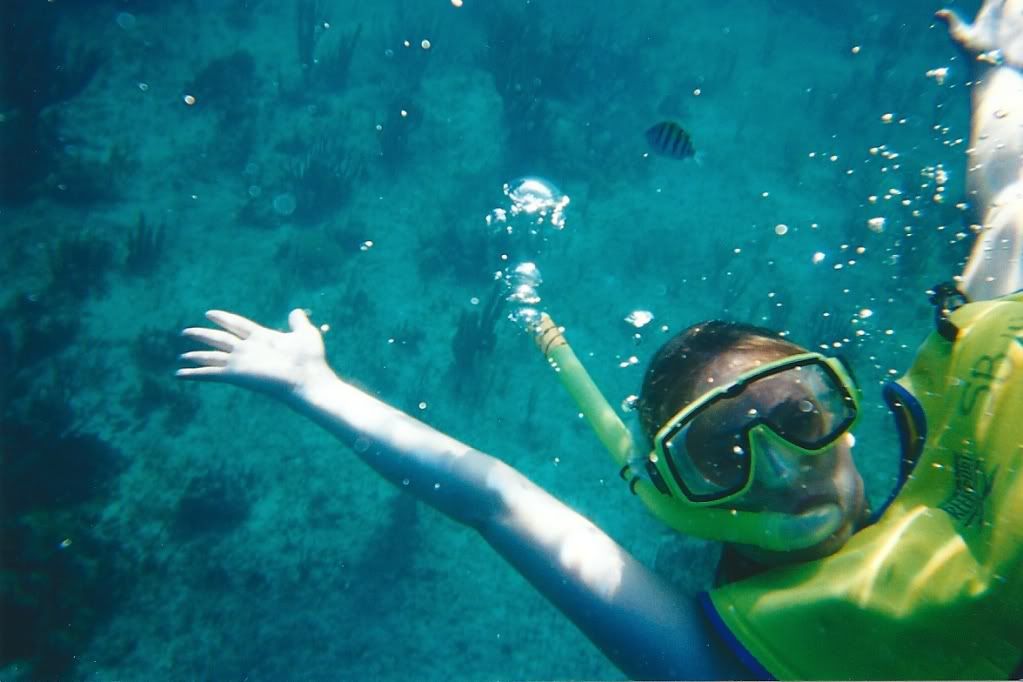 ...and shopped some more in Cozumel...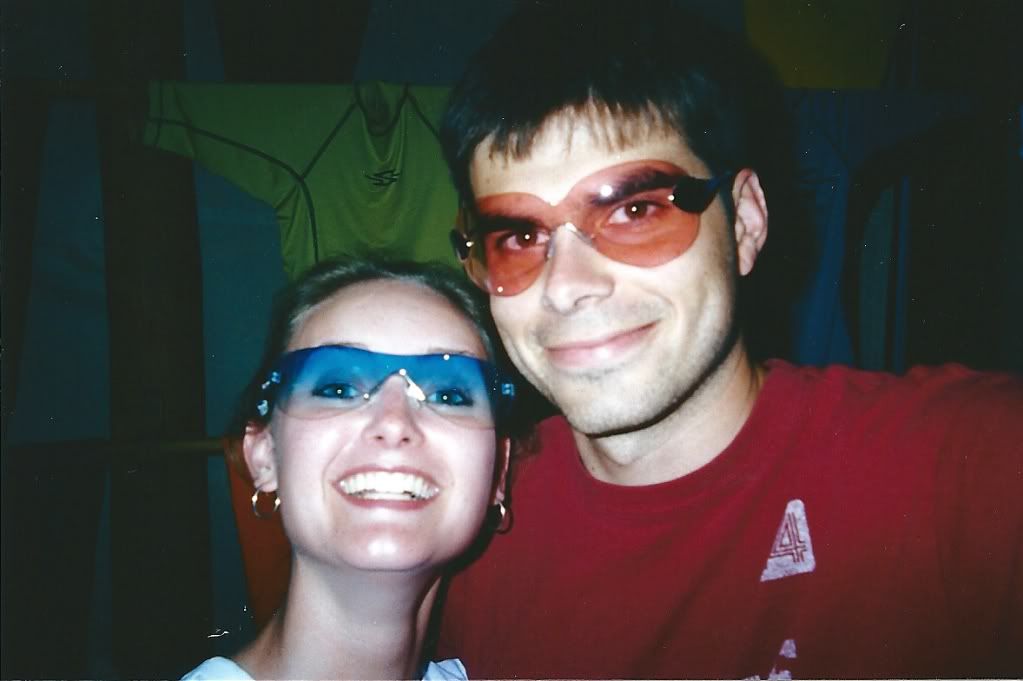 (At least I think this was Cozumel. My memory is a bit fuzzy after all this time. Maybe we were there for 2 days?)
And my favorite excursion of all, we swam with the stingrays in Grand Cayman.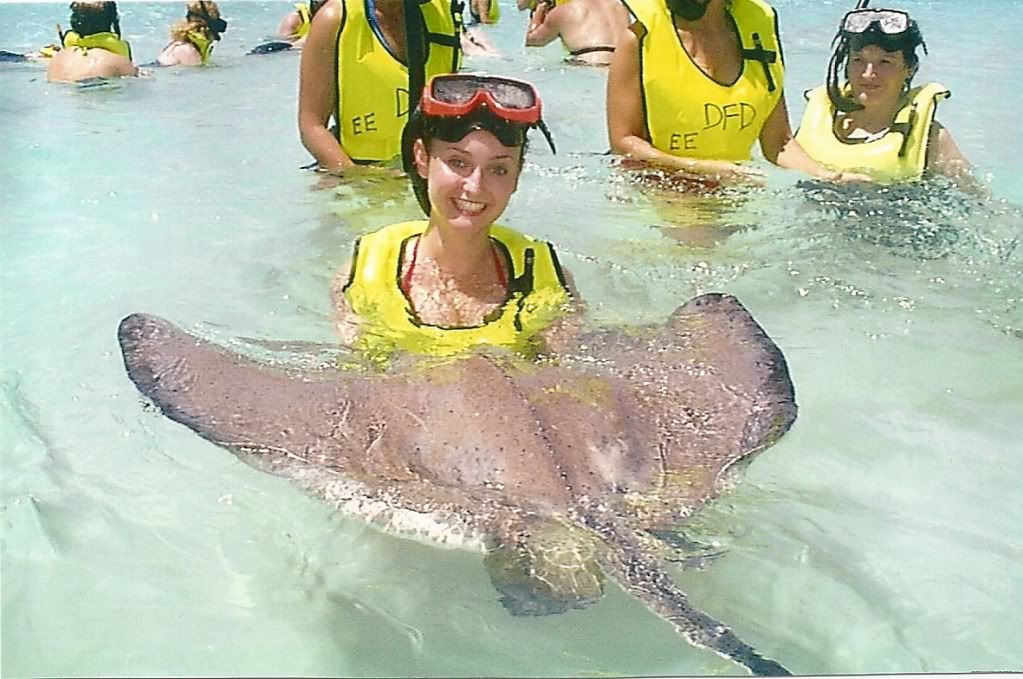 We somehow didn't manage to get a picture of Adam with the stingrays. Bummer.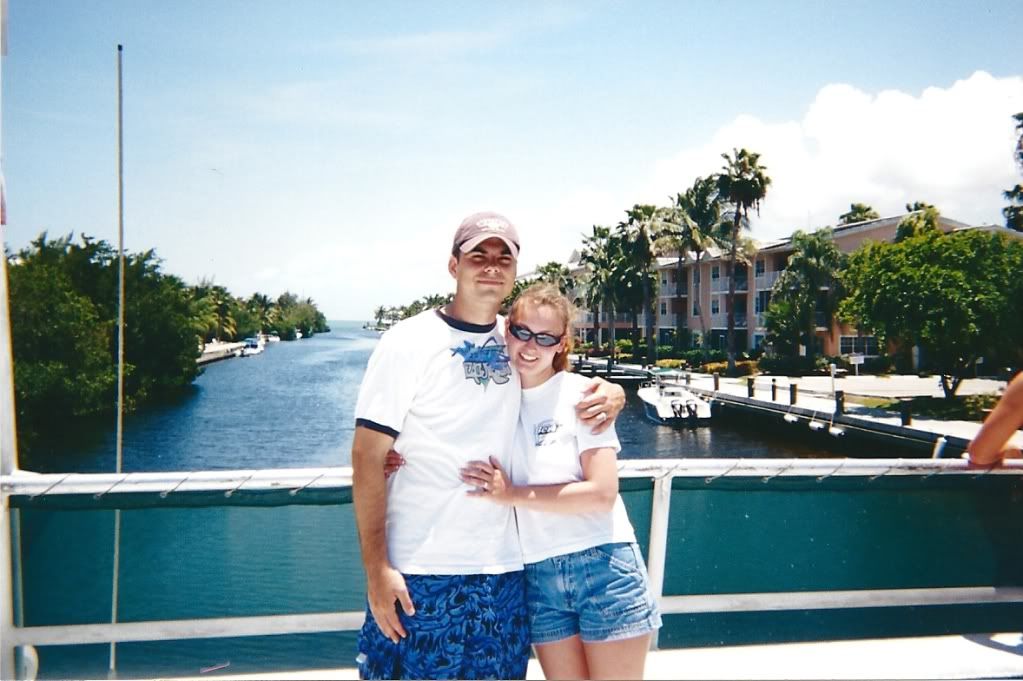 (on the boat out to Stingray City)
(Please pardon the poor quality of these photos. We took our leftover disposable cameras from the wedding reception. No high quality digital photos from back in the day, I had to scan these using our new scanner.)
This time, we're going on a Carnival cruise around the western Caribbean to Cozumel, Belize, Honduras and Grand Cayman. Even though we've already been to Cozumel and Grand Cayman, one of the main reasons we picked this particular cruise is that it was one of the ones (in our price range) that stopped in a place (Belize) that offers a zip-lining canopy tour, which I REALLY wanted to do. We thought about going around the eastern Caribbean this time, but this one has the excursions we're most interested in. We're also planning to do a tour of some ruins in Cozumel, which we didn't get to do the first time.
Have I mentioned how excited I am?! Now I've just got to get over the stress of figuring out what to bring, packing (oh, so much packing!) and being away from my little loves, and we'll have such an awesome time.
If anyone has ever been on a Carnival cruise or been to any of the places we're going, I'd love to hear any must-dos, or any tips. And if anyone wants to come pack for me, please do!
Happy 10 years to my main man. Love you, honey!
PS: you can see some wedding photos here.