Lorelai has developed such a personality lately along with her burgeoning vocabulary. She says and does so many hilarious things--I need to start documenting all of these "Lorelai-isms" so I don't forget!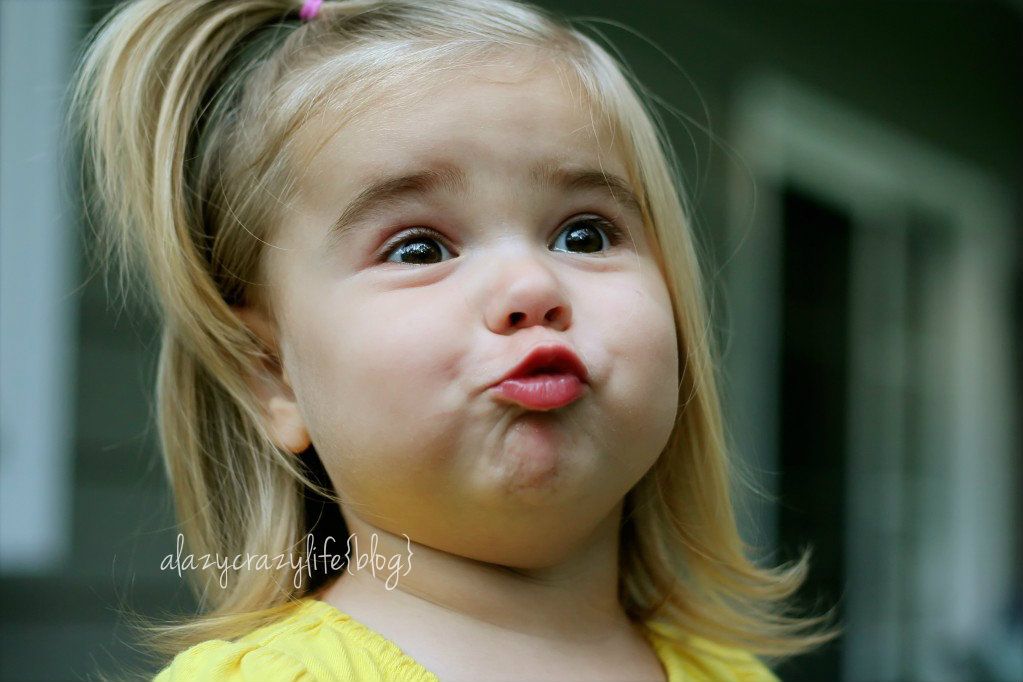 She and Logan were making funny faces at each other.
A lot of her funny things lately have been potty-related.
One day, Lorelai followed Adam into the bathroom and watched him pee. He said she got a funny look on her face and screamed "ewwww, Daddy!! EWWWWW!" Another time, she yelled at him to "sit down, Daddy!"
One the other hand, she claps for me when I go potty. "Yay! Mommy go pee pee!" What's less endearing is the fact that she demands that I go potty when she does (her portable potty is in our bathroom).
Last night, she made me bring her portable potty downstairs to the half bath (she refuses to sit on the big potty, ugh!) and once I got her diaper off, she closed the door on me and said "privacy, Mommy. Privacy."
(PS: She get's an A for effort and goes potty regularly at school, but she's still not quite out of diapers yet. Daycare wants us to send her in pull ups because it's easier for them, but I'm leaning towards trying a potty weekend at home soon to see if we can move her straight to underwear. Pull ups are freaking expensive.)
While the boys are on break from school, Adam has been taking Lorelai to daycare in the mornings, which means she watches him get dressed for work. She keeps pointing to him in his boxers and saying "what's that, Daddy?"
Whenever I ask her what she wants for dinner, she almost always says pizza. So last Monday when I asked "do you want pizza for dinner tonight?", she said "no, Friday."
If I put on a necklace in the morning, she wants one, too. I have one I let her wear, but we have to leave it in the car when we drop her off at daycare. She likes to bring her doll in the car, so she insists that her doll wears the necklace while she's at daycare.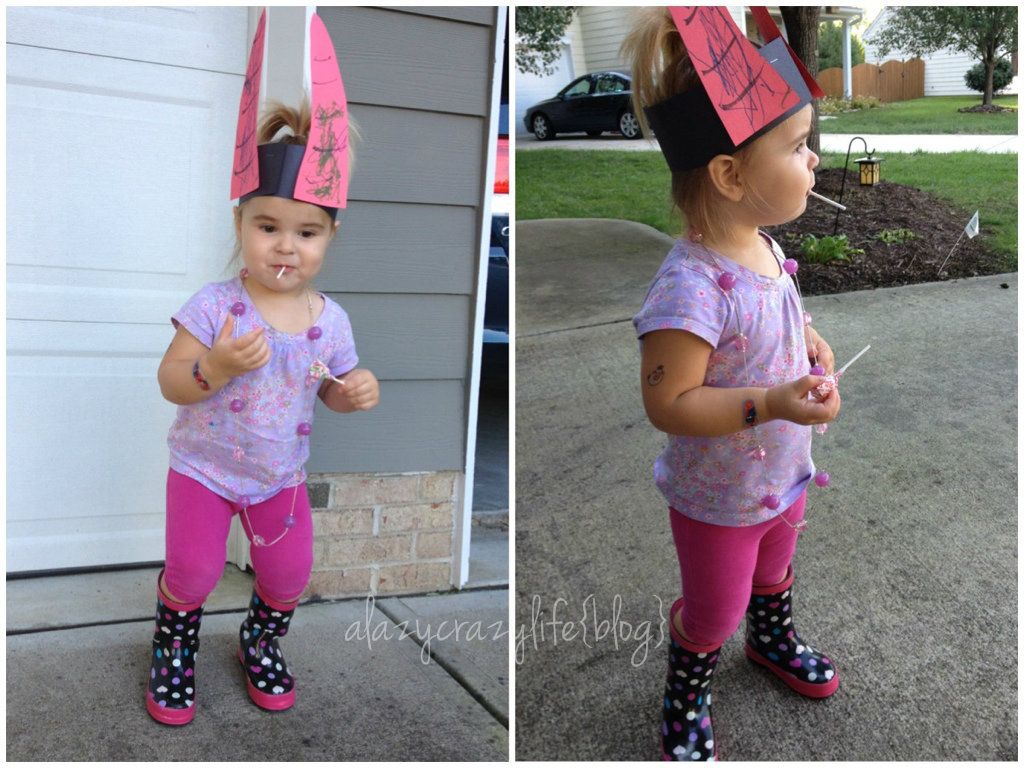 She also likes to wear silly bands around her ankles and always finds someone else's shoes to wear around the house.
She LOVES her boys and always greets them with a big smile and an excited "Hi Aidan! Hi Logan!" But she also loves to "help" me discipline them. It's hilarious to hear her talk sternly to them. She's got this way of yelling where she turns one word into two, so she'll say "NO AI-DAN!" or "LO-GAN! Go to TIME-OUT!"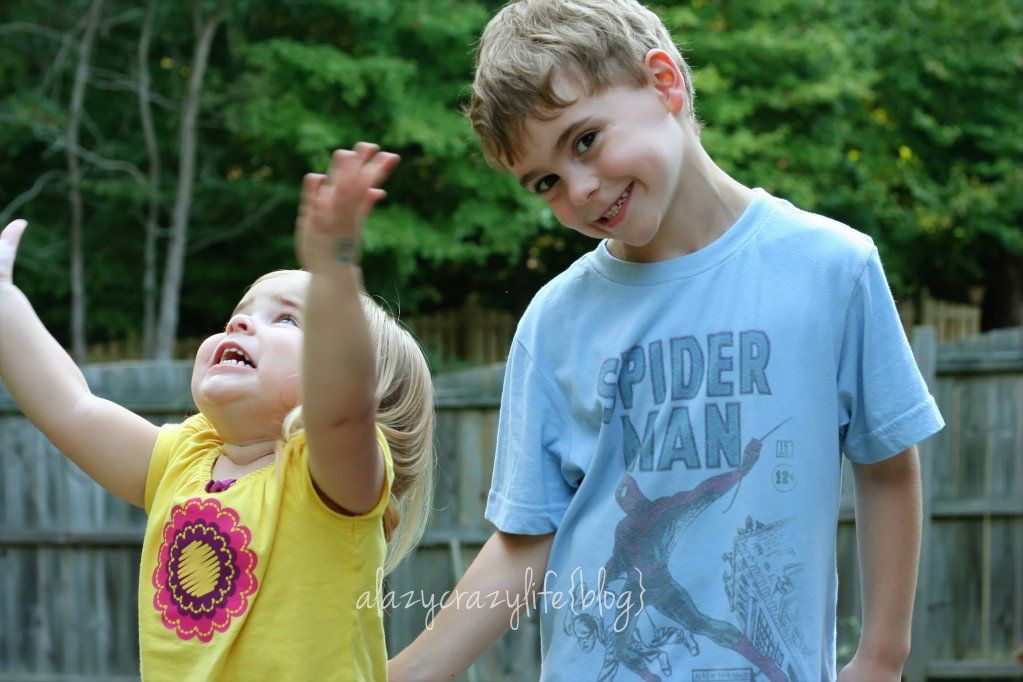 She's got this mosquito bite on her arm that won't heal because she keeps picking at it. I started putting band aids over it, and now she always asks for one. "I have a boo boo, Mommy. Need a band aid."
She's also taken possession of this duck, against Aidan's will. She's been carrying it everywhere, and when I tell her it's his, she says "Aidan's duck? It's mine."
And finally,
someone
needs to get out of the habit of lifting up her shirt or skirt in public. :)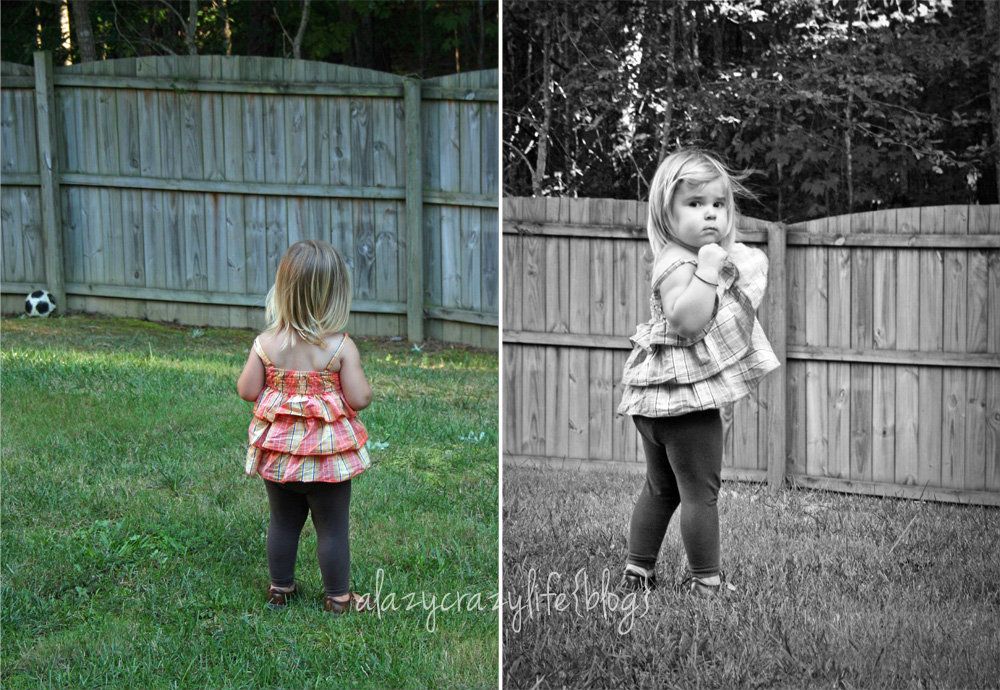 Just in case it wasn't clear, I love this girl.
So much
.