It was a short week for me because we headed to the beach on Thursday night for a long weekend!
The beginning of the week seems like so long ago, but it involved an awesome braid Lorelai's teacher did, lots of legos, and some dress-up in Mommy's clothes.

I brought my phone and my dslr down to the beach, so I've got a TON of pictures, as usual. These are the ones I instagrammed (I'm @alazycrazylife if you want to follow) and some that I just processed through instagram without sharing because I felt like I was reaching my share quota ☺.
Day 1: We could not have asked for a more gorgeous day! If Lorelai didn't have to nap and we didn't have to eat, I could have literally spent all day out there.
Day 2: Much more cloudy, but the rain held off until after we headed in for lunch (and by that time we were ready because the breeze picked up and lips started turning purple). We even managed to get a pretty cute family pic.
Day 3: My mom, the kids and I headed out for a quick walk on the beach while Adam stayed behind to pack up. It was really cloudy and chilly, which made saying goodbye all that much easier.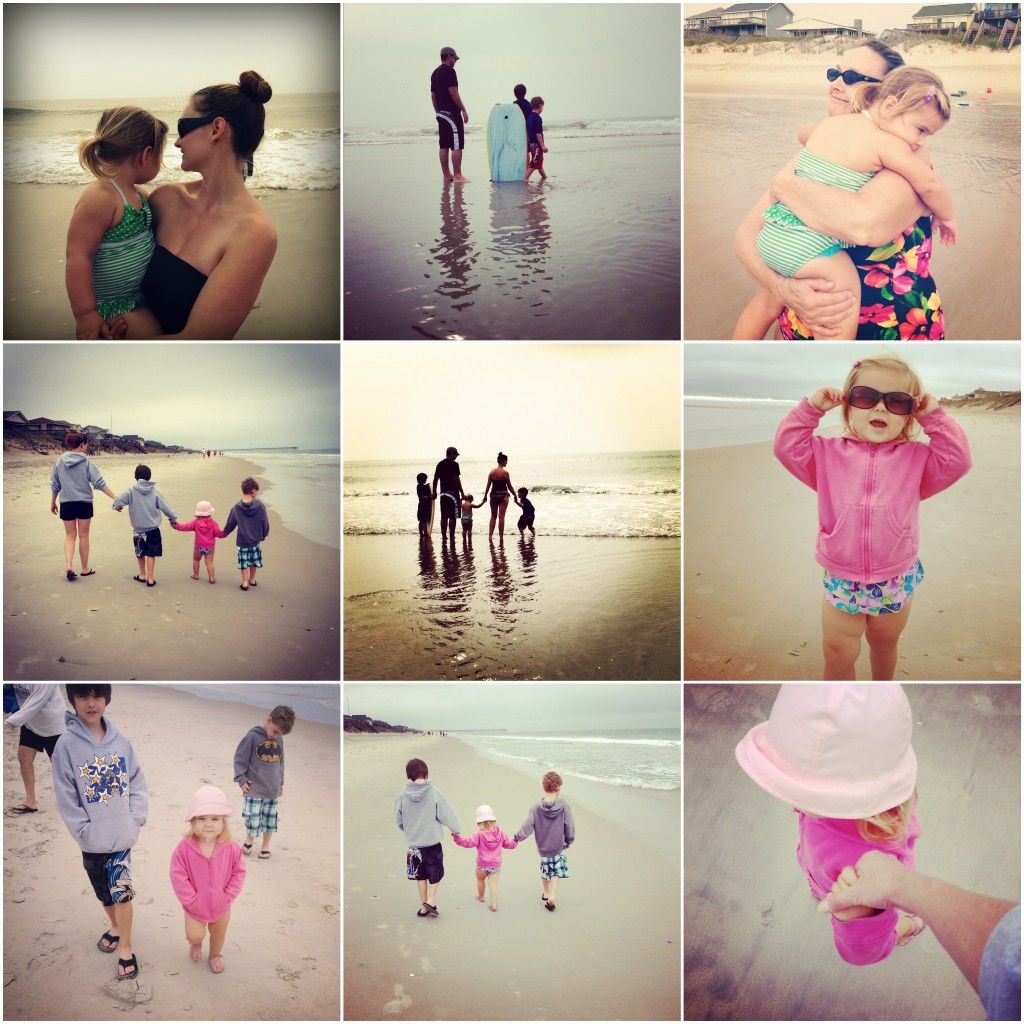 The kids played so hard all weekend, they were exhausted. Even though Logan insisted he wasn't tired, I went in to check on him yesterday and found him conked out on the chair next to the bed. Lorelai was out like a light for the car ride home.
And of course I'll have to share my other pics just as soon as get them off the camera. But for now, I've got to tackle the laundry mountain. One load down, only 4 to go...