Zip lining and crystal cave tubing in Belize was really amazing. The only bad thing I have to say about it was that it was over too soon!
Like the trip to
Tulum
, this one also involved a long bus ride (an hour and 20 minutes) from the coast to the Jungle Jaguar Camp. But our tour guide, Elvis, was so awesome that it hardly seemed like any time at all. He told us so much about his country ("you better Belize it!"), and had a lot of pictures to pass around as he talked.
Once we got to camp, we suited up in our zip lining gear. So flattering and comfortable, let me tell you. I mean, don't all guys like having their junk hoisted up on display like that?!
With our tour guide, Elvis
And that that harness was so tight around my waist, I was rocking a larger-than-normal muffin top. Cute. But safety first! (And I did feel safe.)
Thumbs up, ready to go!
For the actual zip lining part, there were 5 traverses, from 105 to 500 feet long. They taught us how to safely brake, but they also had really strong men manning the platforms who would just catch us (the lightweight girls, at least), so I only had to brake briefly on one traverse. Which meant I got to go super fast and it was very thrilling :)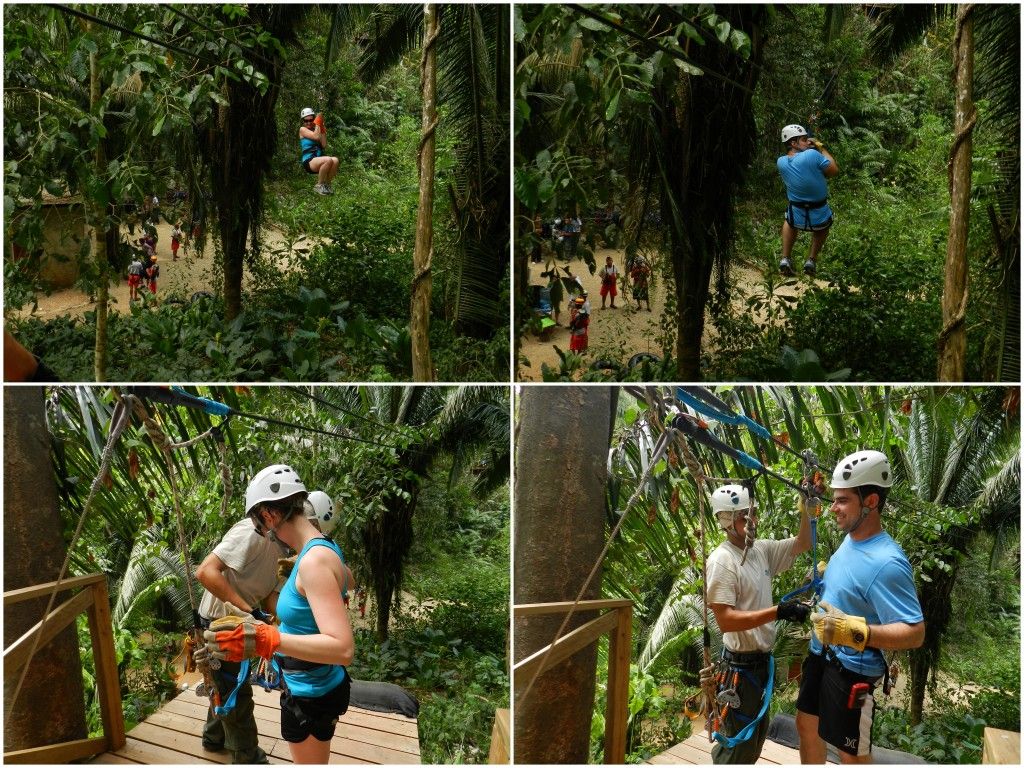 I actually took a video, which is super awkward in the beginning (too lazy to edit). And I sound ridiculous. But I was surprised/slightly worried that I had completely turned around, and I was wondering how I was going to land safely, since this was my first one. (Also? I don't make a habit out of calling Adam "daddy" when the kids aren't around. But we were talking to them in the video, so that makes it not as weird.)
And then it was over. So sad.
But then it was time for crystal cave tubing.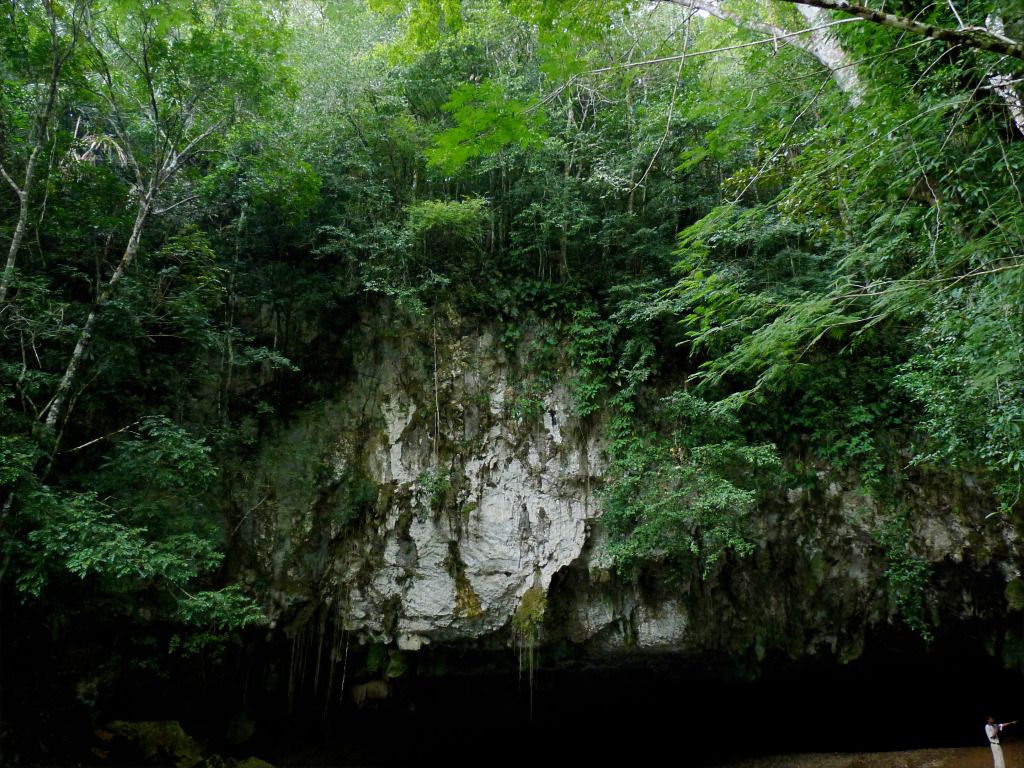 We carried our big tubes down into the entrance of the cave and immediately plopped our tushies down into the freezing (uh, I mean "refreshing") water. We all linked up for safety, but the water was very calm (actually barely moving, unfortunately) that day.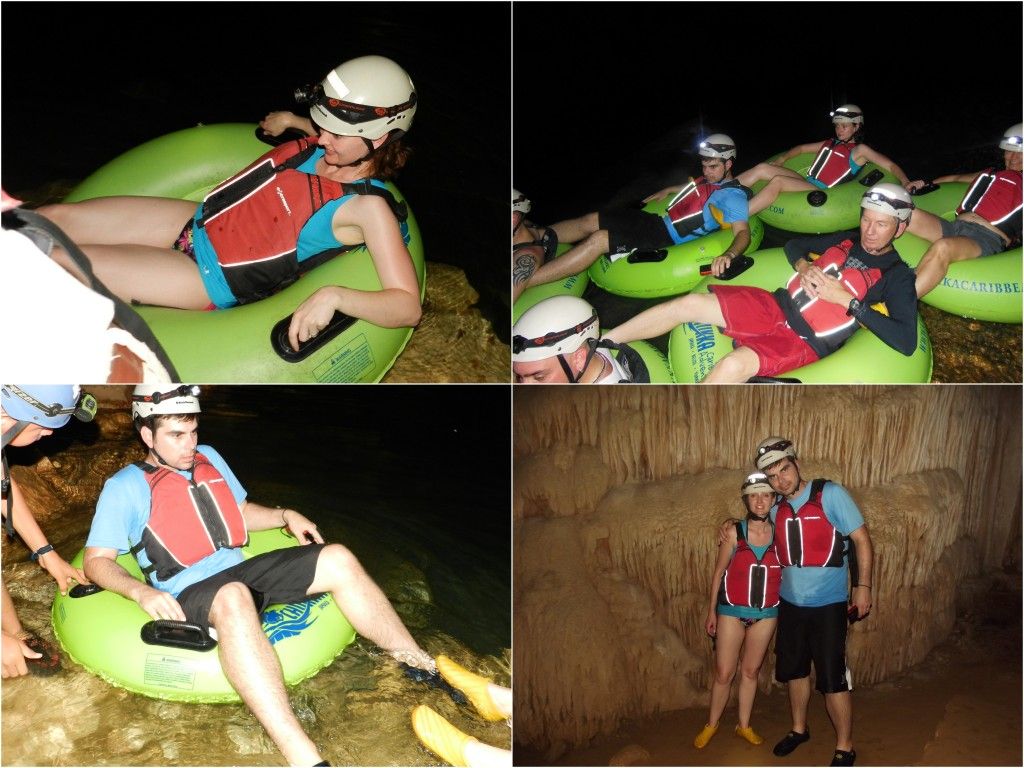 I had envisioned something more like white water rafting, but this was much more leisurely. Our tour guide kind of just pulled us along and talked to us about all of the formations. Then we got out of our tubes and were able to walk around and see some ancient Mayan artifacts and formations up close. My only issue with the part of the excursion was that it was so dark and our headlamps weren't very bright. What I could see of the formations was beautiful and I wanted to see more.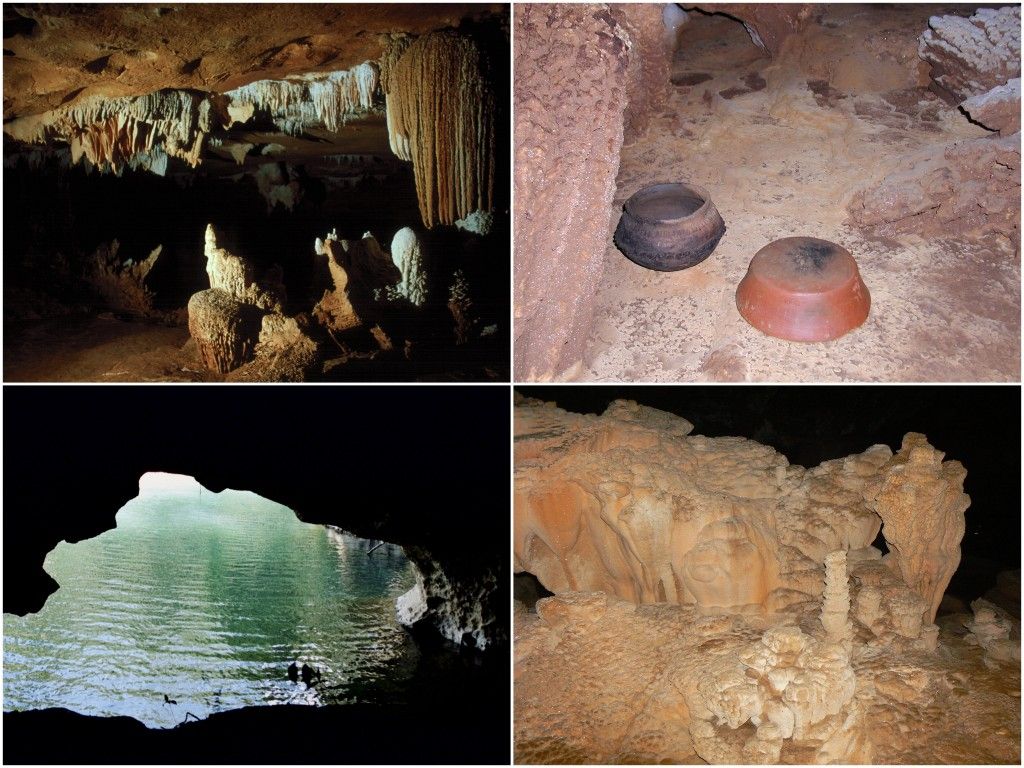 When we got done tubing, we were able to swim for a short time in a deeper section that was apparently not too far from a waterfall. Our pictures didn't turn out very well so we bought a CD with some of their images. It was cool to see some things like this that we didn't get to see in person.
And then we had to leave the cave. So sad again.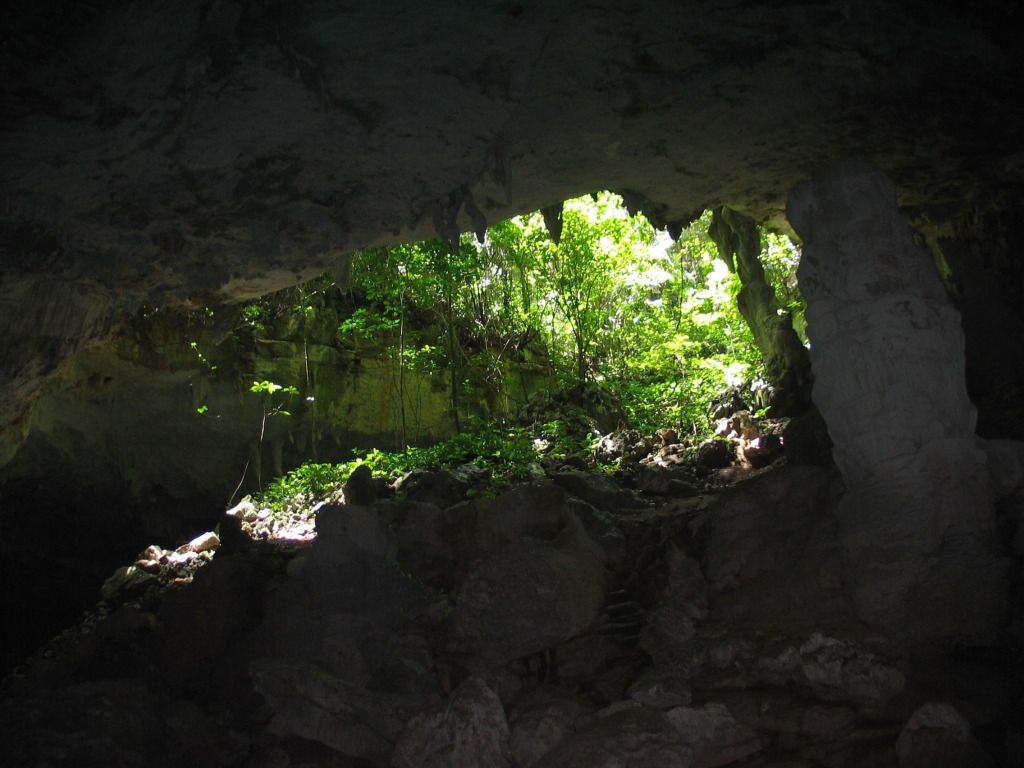 Before we had to board the bus again, we got a chance to hang out, eat, sample some local wine (cashew, pineapple, blackberry and sorrel--apparently they ferment just about anything down there, and it's tasty!) and drink some local beer (Belikin).
We were running late, so our bus actually got back after we were supposed to be on the last tender to the ship, but since we were on a sponsored excursion, our guide reassured us that the ship wouldn't leave. Turns our we didn't have much to worry about, the tenders were running behind anyway. I do wish we had a chance to shop in Belize City though. Oh well.
I would totally do that excursion all over again (and over and over just to spend more time flying through the jungle). It was well worth it, and the jungle was beautiful.