Even if the weather hasn't made up its mind--going from
light snow
on a Friday to sunny and
almost 60*
the next Monday, and back down to below freezing and an ice storm a few days later--I've made up mine. I hate the cold. I'm done with winter.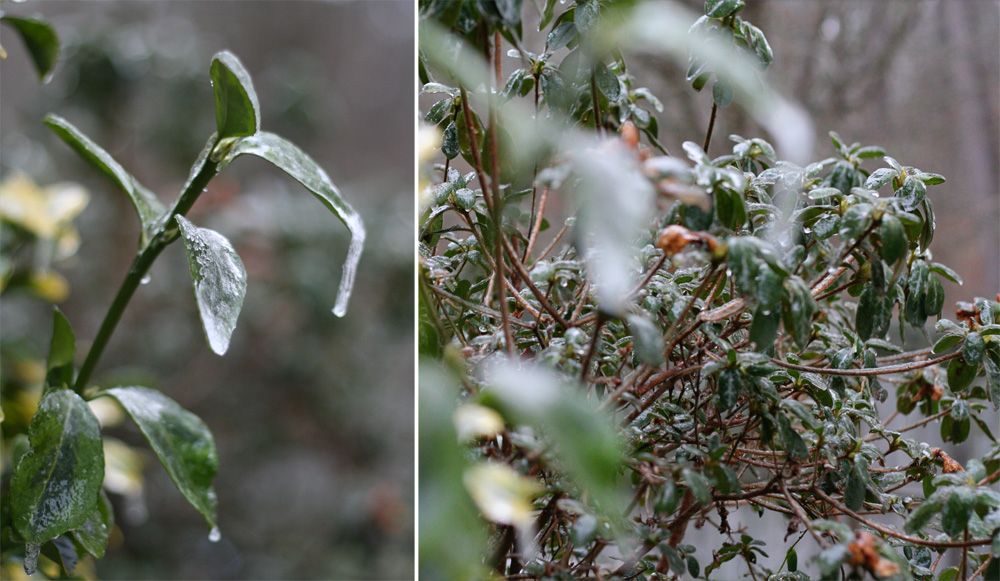 I've lived in NC my whole life (granted, it doesn't get
that
cold here for very long) but I'm starting to think I might be a Floridian at heart. Sometimes it takes every ounce of me to resist the urge to hibernate, huddled under a blanket on the couch with my little loves.
I'm feeling mostly uninspired, unmotivated, and physically tense. I carry all of my stress in my shoulders, so when I'm cold and shivering, the knots in my back get out of control. "Angry," as one masseuse put it.
The winter storm on Friday meant the kids got out of school early. I drove home from work as snow started falling, and while part of me was loving the magical winter wonderland aspect of it all, the other part of me was dreading the thought of taking the kids out in the cold to play. Then I felt guilty for wanting to deny them a rare chance to play in the snow that we maybe get once or twice a year.
Fortunately for me, the snow quickly turned to a mix of sleet and freezing rain, which was significantly more unappealing to them. Instead, we watched from the warmth our house as the icicles magically formed on Adam's car and the trees outside.
The kids did kind of gypped in the snow department so far this year--first a lame dusting and then ice--so if we did have one real snow, I supposed I'd suck it up wouldn't complain too much. :)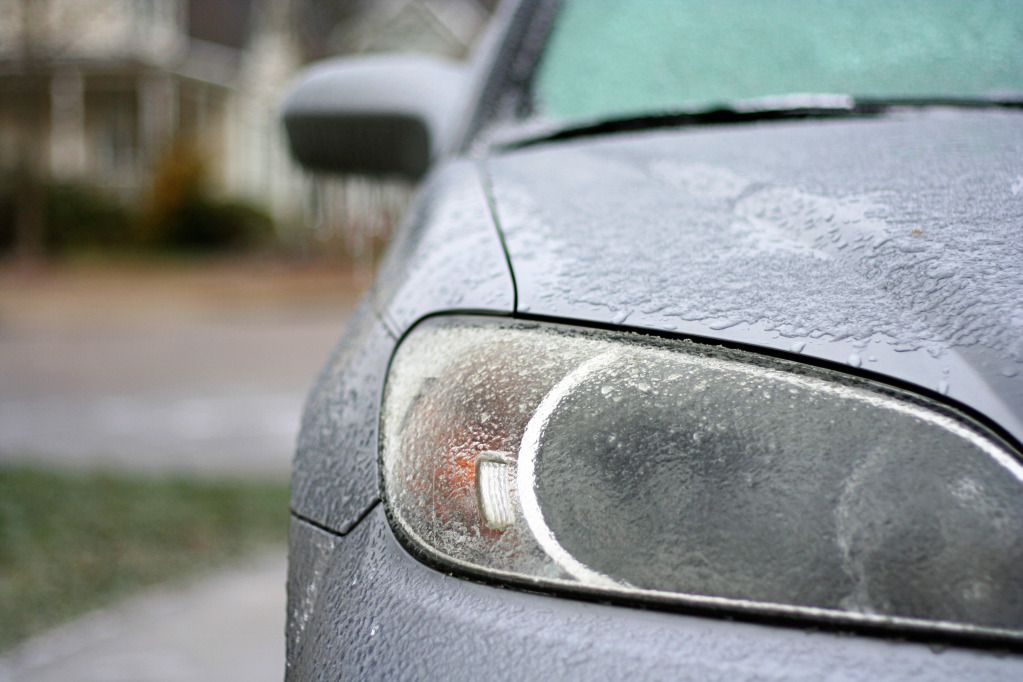 But all this back and forth with the weather is just teasing me. I mean seriously, it's supposed to be 74 here on Wednesday! Who knows, maybe the hint of spring is enough to get me out of this funk. Hopefully I (and my poor daffodil bulbs) can survive until winter is officially over. Can't wait.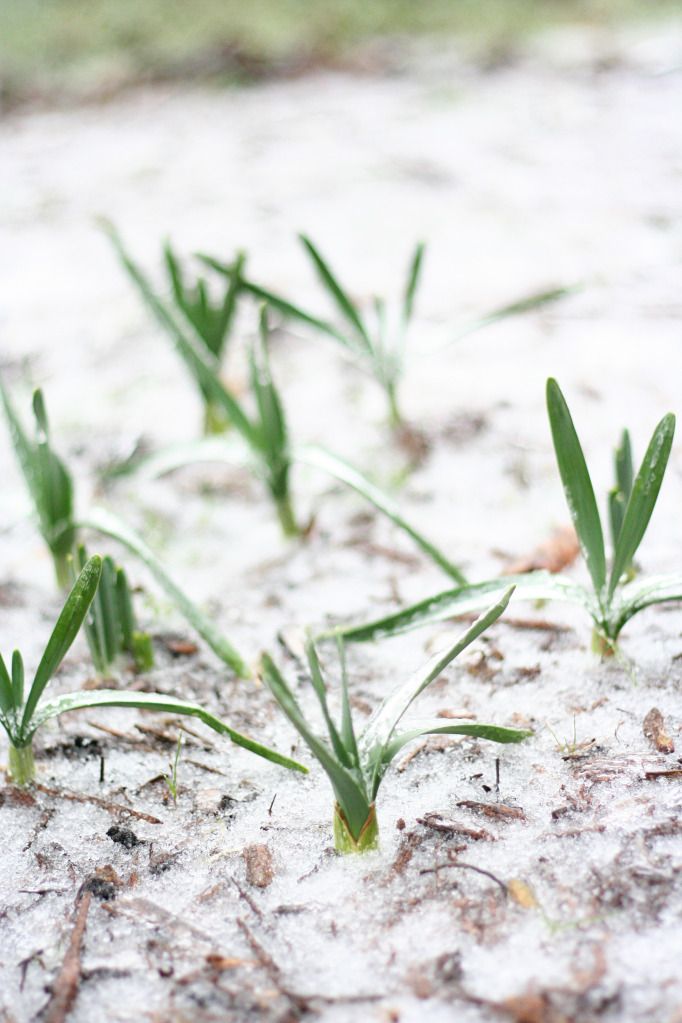 my poor, confused daffodils...
PS: I admit that this is pretty much how we spend our weekends when it's too cold or wet to play outside. So yeah, for the sake of their brain cells, it needs to warm up ASAP.
Lorelai does get a lot of exercise bouncing around on that ball though!