Fair warning: there are lots of pictures this week since I didn't do a separate Memorial day post (oops!). And let me just say, for a short work week, it sure seemed REALLY long. Lots of stuff going down: layoffs, promotions, secrets, office moves. Whew! SO glad it's the weekend.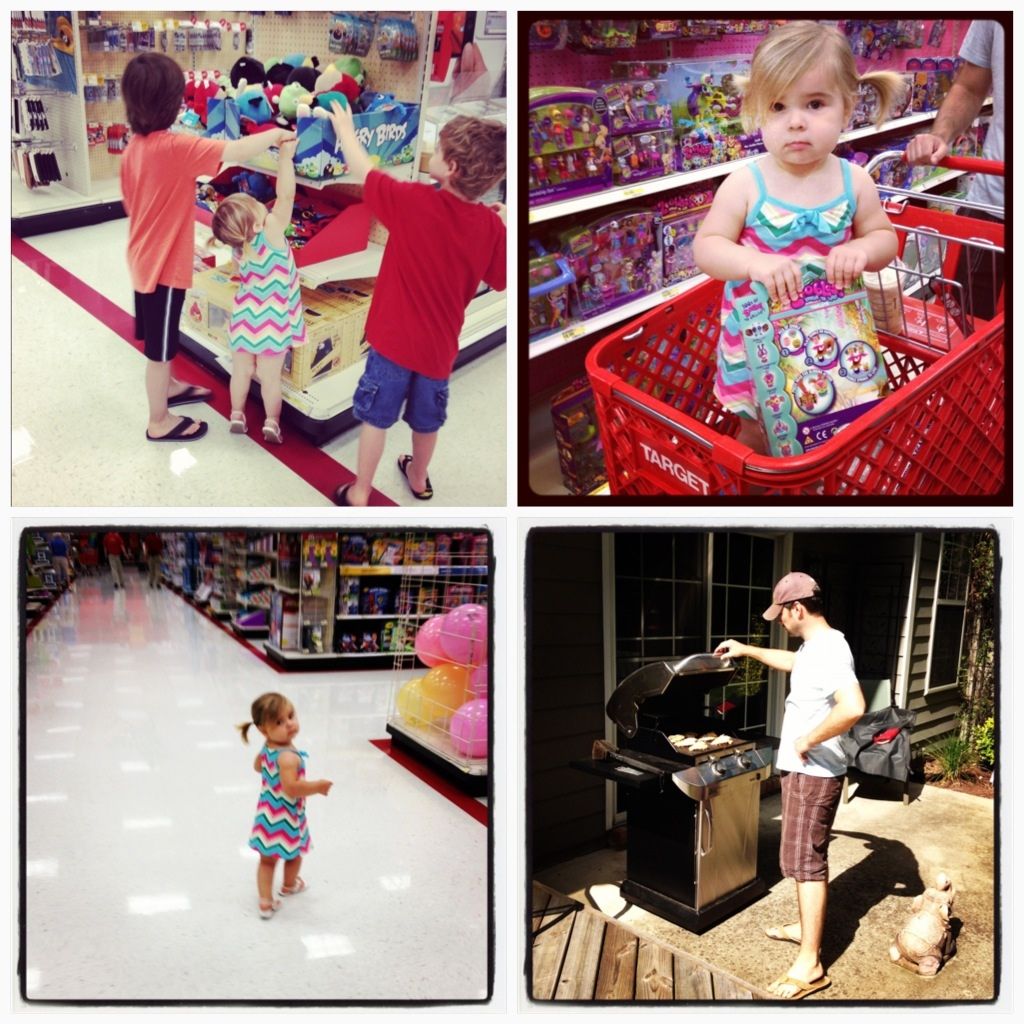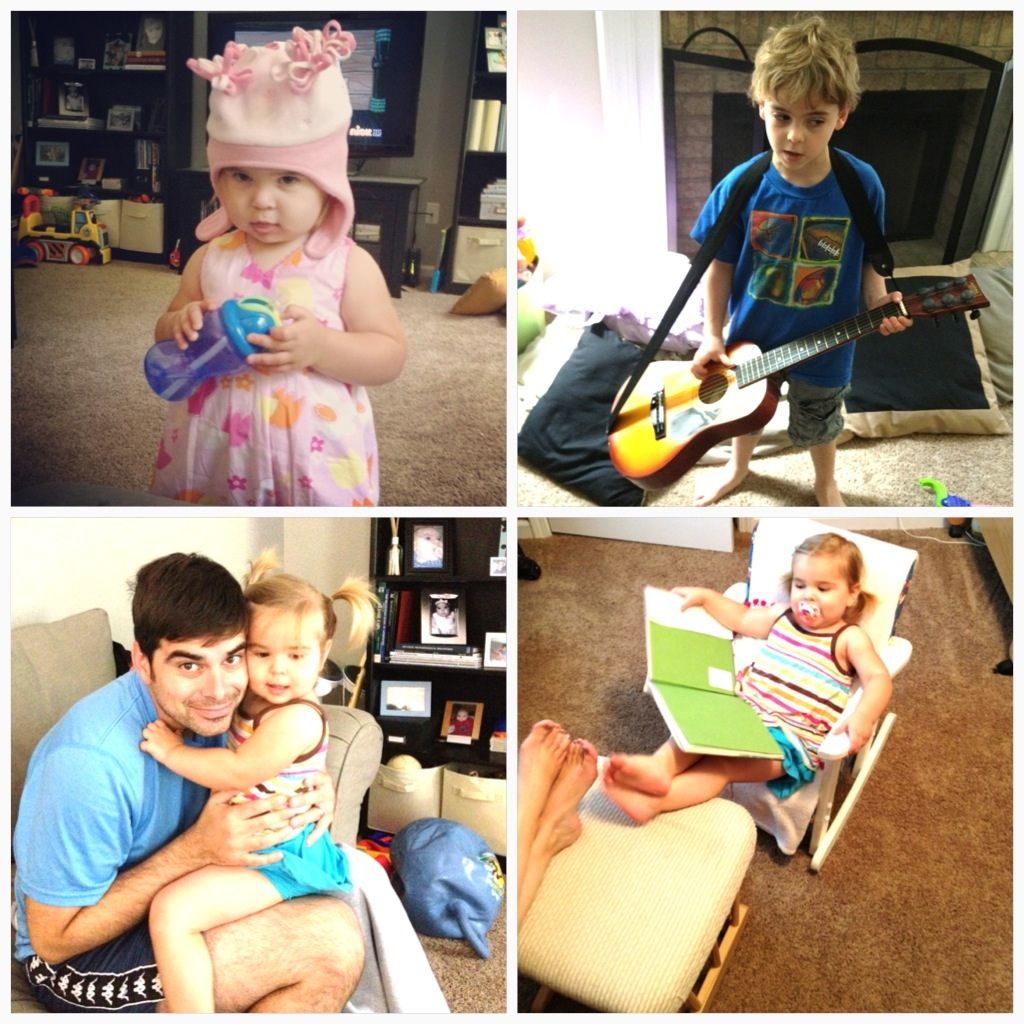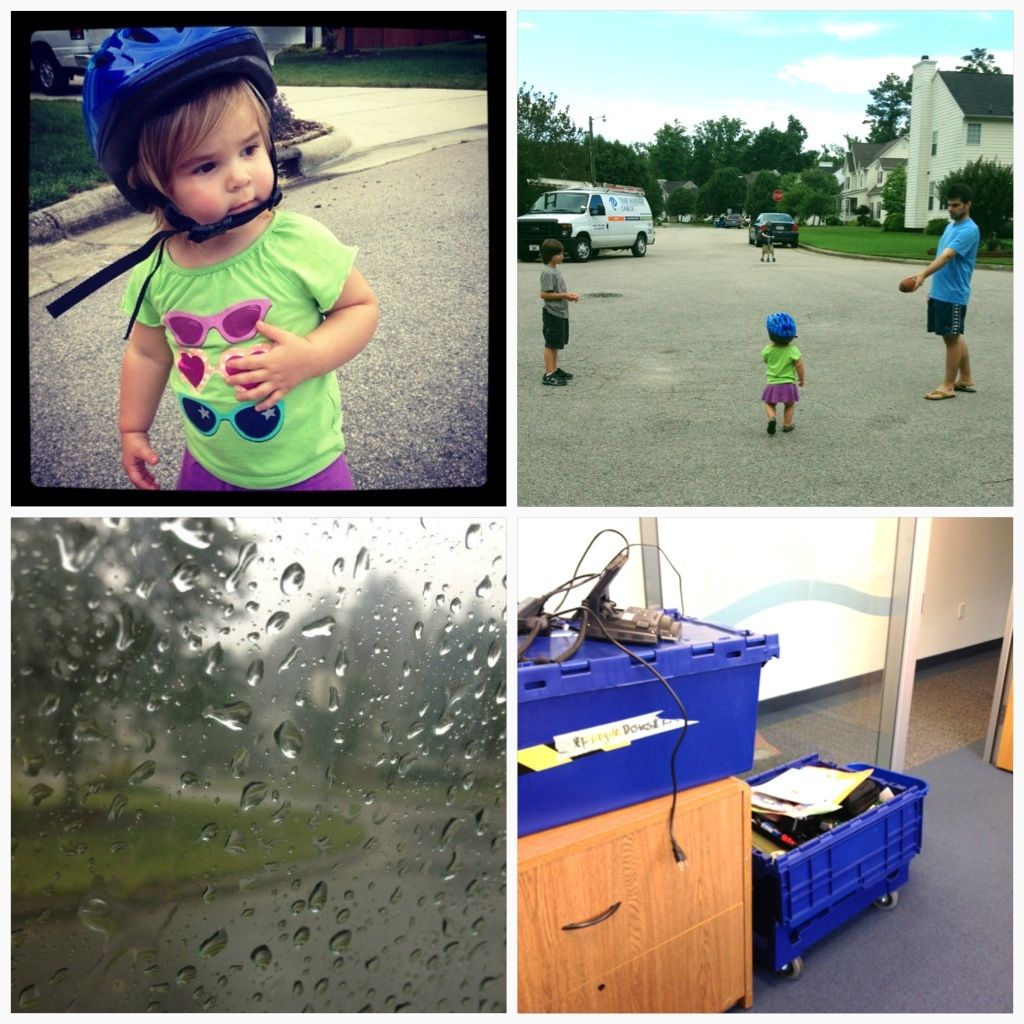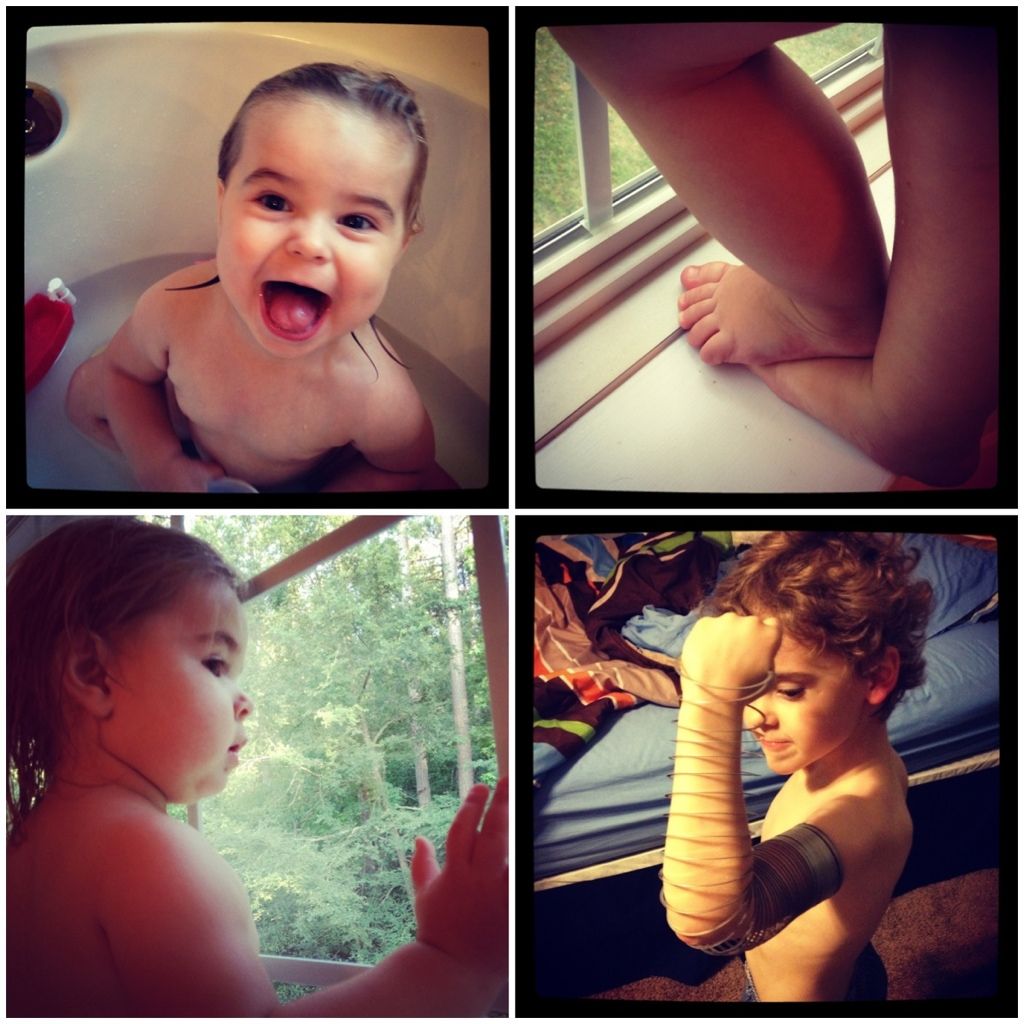 Highlights:
For Memorial Day, we grilled out and the kids played in the sprinkler (because we were too lazy to go to the pool). We timed things pretty well, too, because right after we came inside and sat down for dinner, it started to pour.
Our hydrangea is finally blooming! I ordered a very tiny sapling a few years ago and this is the first year it's actually had blooms.
Logan played more guitar and Lorelai danced around in her winter hat and summer dress. More evidence of her unique style, perhaps? :)
After her bath the other night, Lorelai stood on the window sill naked, watching the neighbor mow. It was pretty freaking adorable.
Last, but certainly not least, I got a promotion at work and moved into a bigger office. I'm SO thankful my company recognizes my value, because...
Lowlights:
There were layoffs at work this week. My position was moved to India which meant that my counterpart was laid off. If not for the fact that my skills can be better used in another (better) position, I'd be out of a job right now. Scary.
I can't tell anyone what my new position is yet, until it's officially announced. I don't like this whole secrecy thing, and so many other things at work are in flux, so people have questions. I know some of the answers, but not all and I can't say anything to my team.
Wednesday was rainy. It's really hard for me to be in a good mood when it's rainy. I guess it was also kind of fitting that was the day of the layoffs...
Our family Target shopping trips may now be a thing of the past. Lorelai used to sit contentedly in her stroller (which conveniently had a cup holder for my coffee) while Adam pushed around the cart for groceries. Now, she won't stay in the stroller, she won't stay in the cart, she won't stay with us when she walks alone, and I either have to carry her (so what do I do with my coffee??) which she sometimes likes, or wrestle with her to move her along with us. We went for a quick trip last weekend and it was a nightmare. I finally had to take her out to the car and wait there until Adam and the boys finished up. I'm really upset about this, because I always enjoyed our family shopping trips, and I HATE grocery shopping alone.
Apparently I've been unfriended in real life, and I've been wracking my brain to figure out what happened. Sadness :(
We've got a seriously low cable signal (Time Warner Cable sucks!) so our DVR and internet has been ridiculously slow lately. We had a service call on Tuesday for a technician to evaluate the situation and they said it would be fixed within 48 hours. Still nothing...
So basically, I'm glad it was a short work week, but I'm definitely hoping for a better one next week.