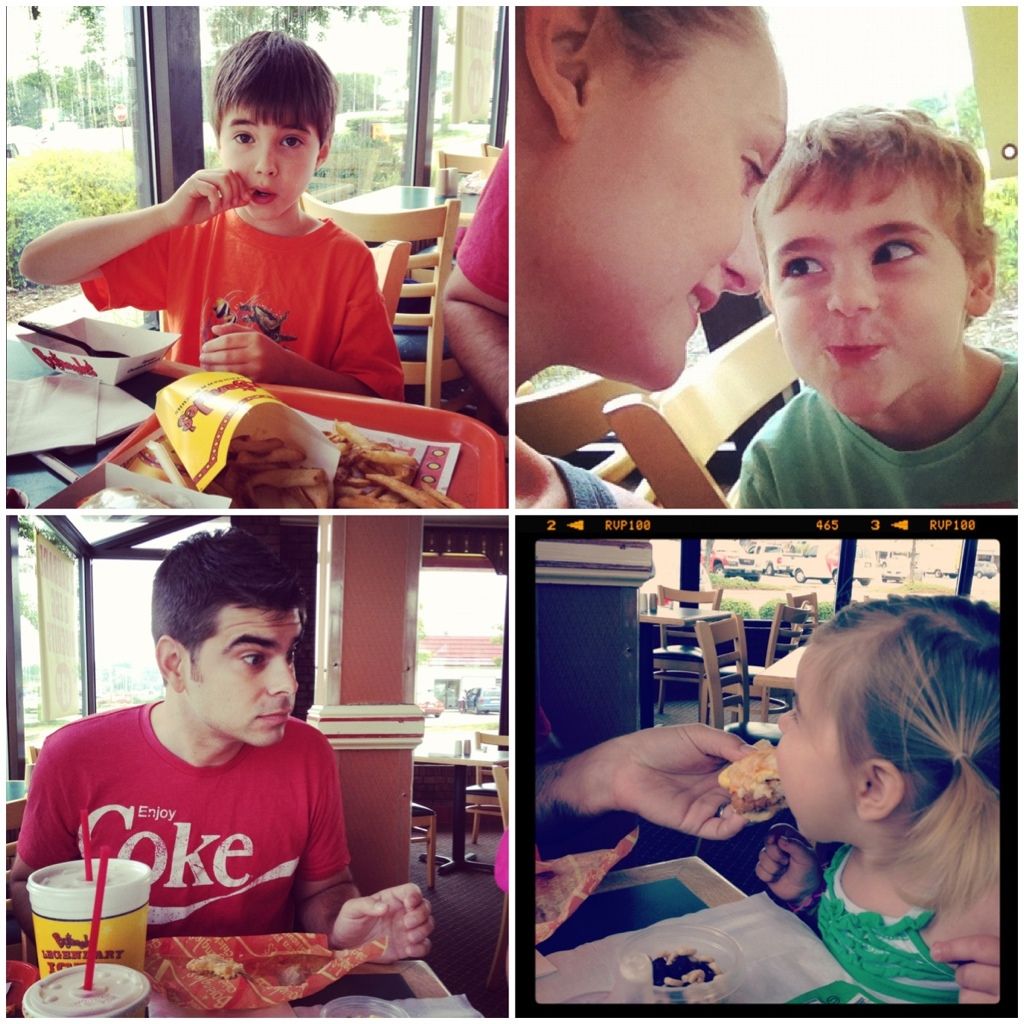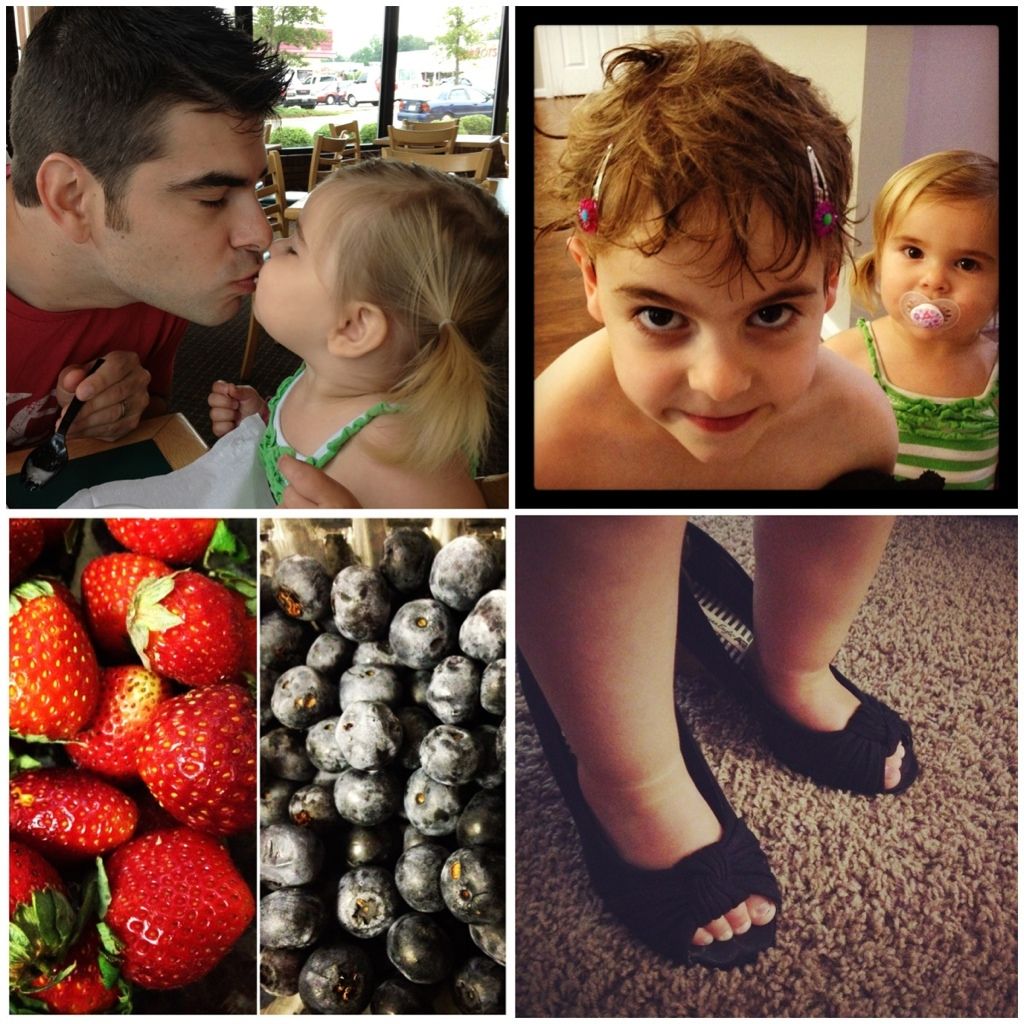 Highlights:
We went to Bojangles for Saturday breakfast (which we recently had to limit to once a month because we were ending up there way too often). Boberry biscuit, yuuuummmm.
We stopped at the farmer's market on the way home and picked up some fresh strawberries and blueberries that we enjoyed all week.
We went to the pool on Monday (but I forgot to bring my phone). The water isn't cold anymore, it went from frigid to bathwater in no time at all.
Adam and I each swam some laps for exercise. Go us!
Lorelai wanted Aidan to hold her in the water. I thought it was sweet until I realized she just wanted to steal his goggles. Ok, it was still really sweet :)
We had a movie and popcorn night last Saturday with the boys
Lorelai fell asleep on the way home from the baseball game. As Aidan walked past her on his way out of the van, I caught him giving her a sweet kiss on her forehead. Love!
Yesterday, Lorelai got her baby doll out to play with. Aidan happily played with her, and even got her to tuck herself into "bed" on the couch with her baby while Logan played a lullaby on the guitar. Then he sweetly kissed her "goodnight." I cannot get over how amazing they are with her and how much they truly love her.
Lowlights:
I found a tick on Logan's ear this week. Since my father-in-law had Lyme disease and a co-worker just recently had Rocky Mountain spotted fever, I have to admit I'm a little more worried/creeped out than I would have been in the past.
Aidan has had a constant bad attitude all week. I'm so over it. I just wish I knew what was wrong and how to fix it.
I'm so pale! I really need to get out in the sun a bit more.
But we're pretty much confined to the house in this heat.
Silly me thought it was hot last week. Ha! The temperature in my car read 111 when I got in after work yesterday. It finally settled on 106 by the time I got to daycare. I'm really worried for the rest of the summer if we're already shattering heat records now...
Linking up with Amy @ a good life.