It's June 10, time for my monthly
10 on 10
photo challenge where I force myself to get out my DSLR instead of the iPhone for a change. With instagram and the fact that my phone is always on me, I've been relying on that so much more these days to capture the everyday moments. I love my phone for convenience (and I'm addicted to instagram), but I also love my nice camera and I really like the practice I get in manual (well, I use AV priority most of time).
These are moments I captured from our time outside yesterday morning, just me and the kiddos while Adam's out of town.
Love her cute toes and cute shoes.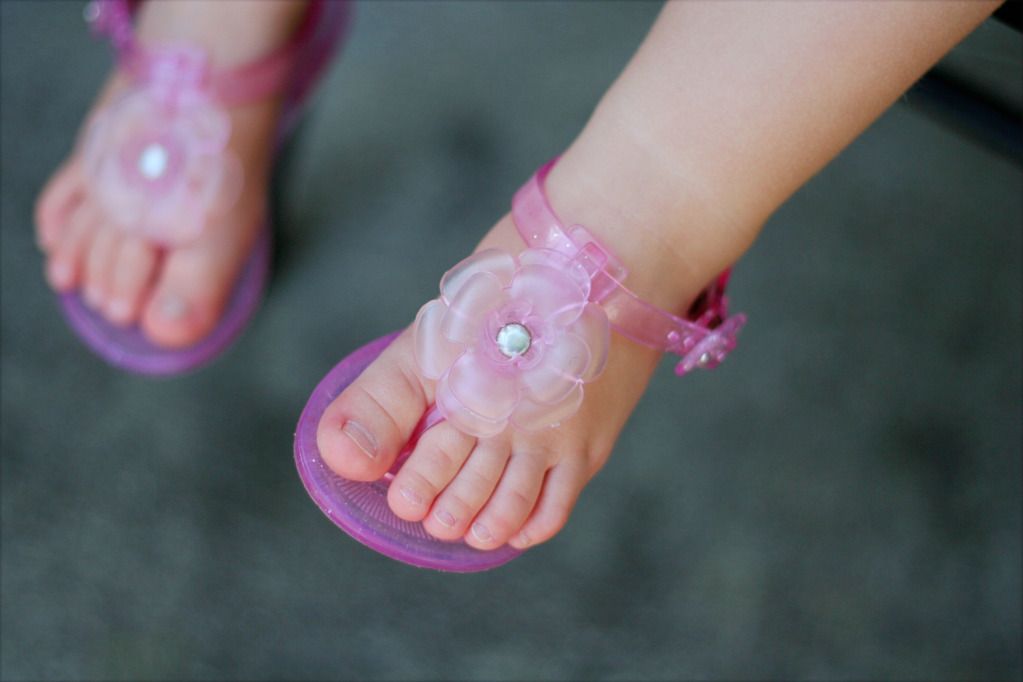 I'm also digging my new polish, although the orange (Sonia Kashuk's Tango Mango from Target, it's a LOT brighter in person) is out of my comfort zone. Can't wait until I can paint Lorelai's toes to match mine :)
Now that Logan's finally riding his bike without training wheels, the boys have so much fun riding together. Today they just circled the cul-de-sac over and over in a "race" while Lorelai watched.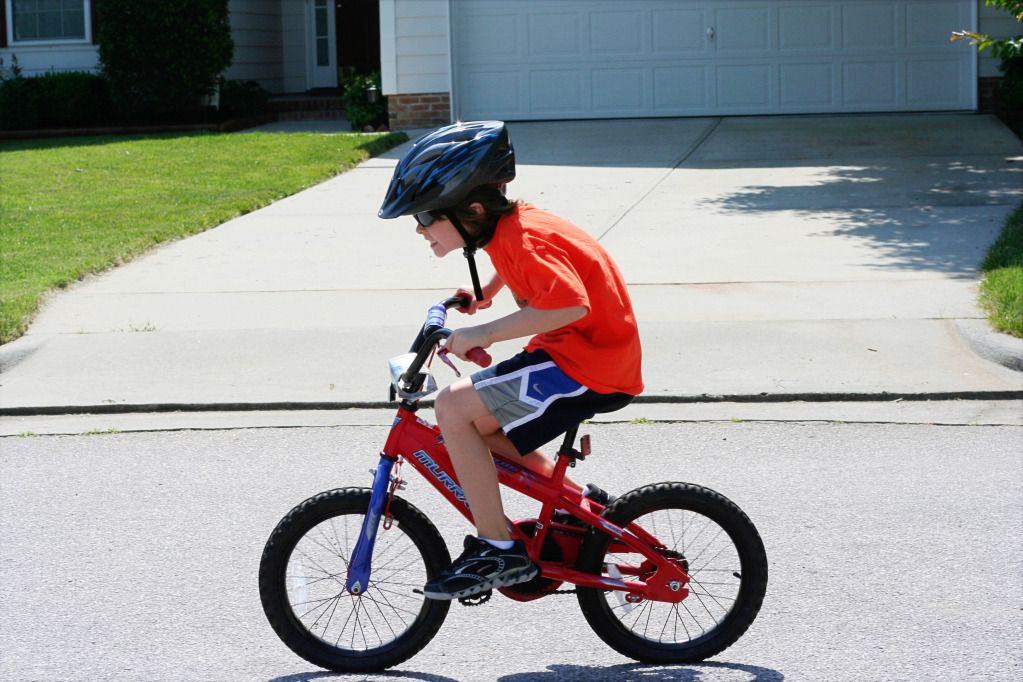 Mr. Cool needed his shades.
Logan is so proud of his new bike-riding abilities.
I just can't get enough of this sweet face. Those cheeks. OMG.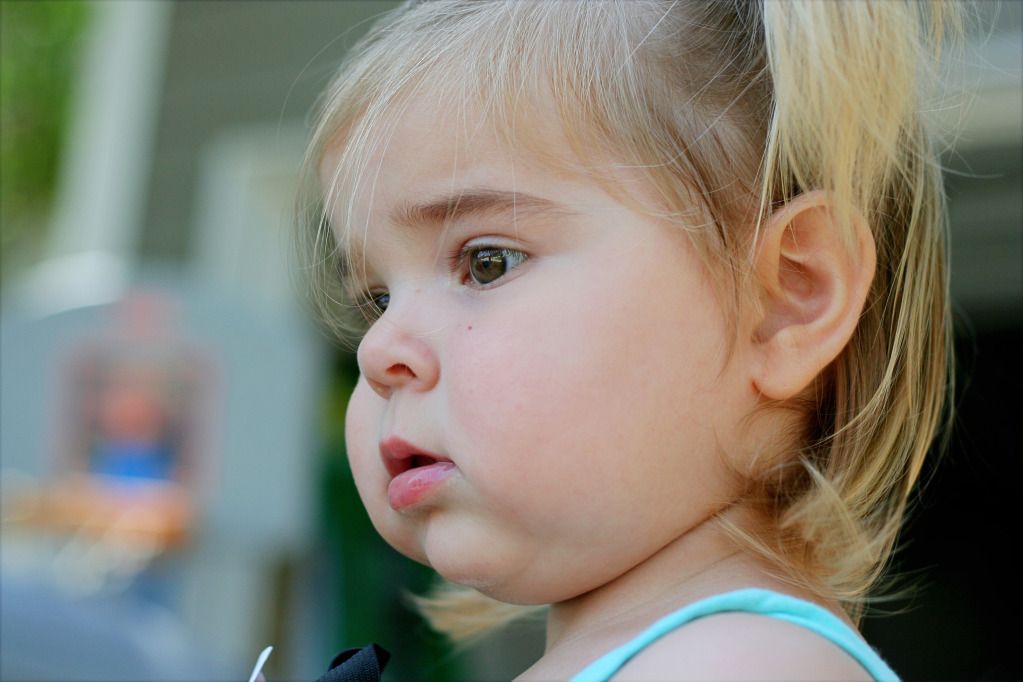 And Lorelai just can't get enough of her inch worm (and her trike, and the stomp rocket, and the tennis rackets, her push toy, the pink car, the pool noodle...she gets them all out every time we go outside).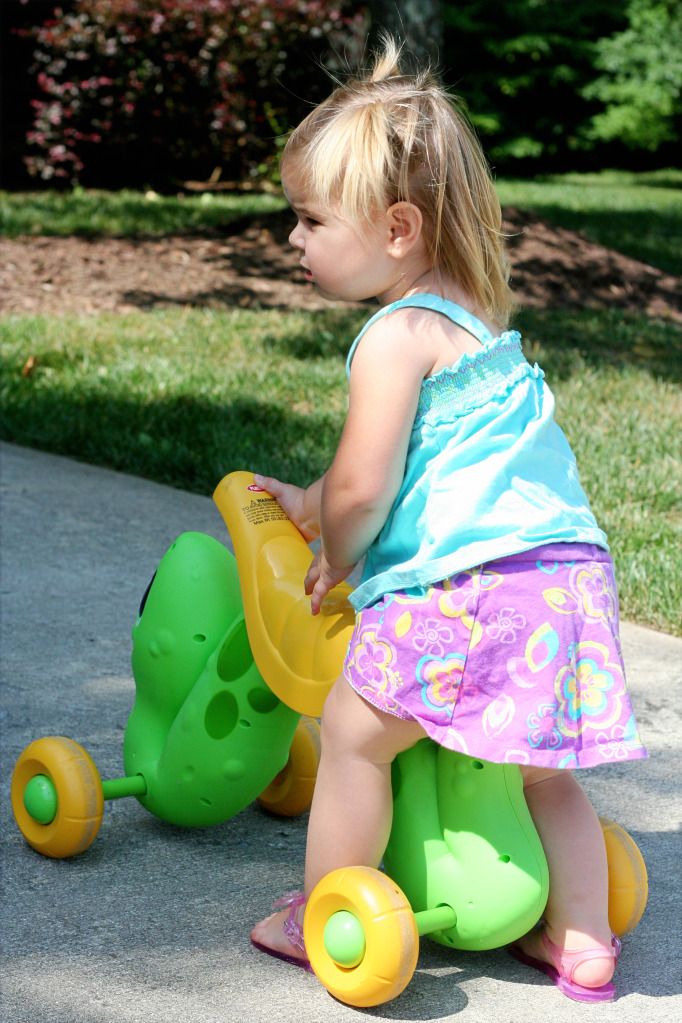 So now I'm starting to think I should have picked a monthly photo challenge with a more structured theme, because I could do pretty much this same post tomorrow with the pictures I took today. Oh well, maybe next year. If nothing else, it's motivation to get my camera out and actually use it! I do like that it's only on a monthly basis so I'm more likely to be able to follow through for the whole year.