No doubt about it, we had a great week!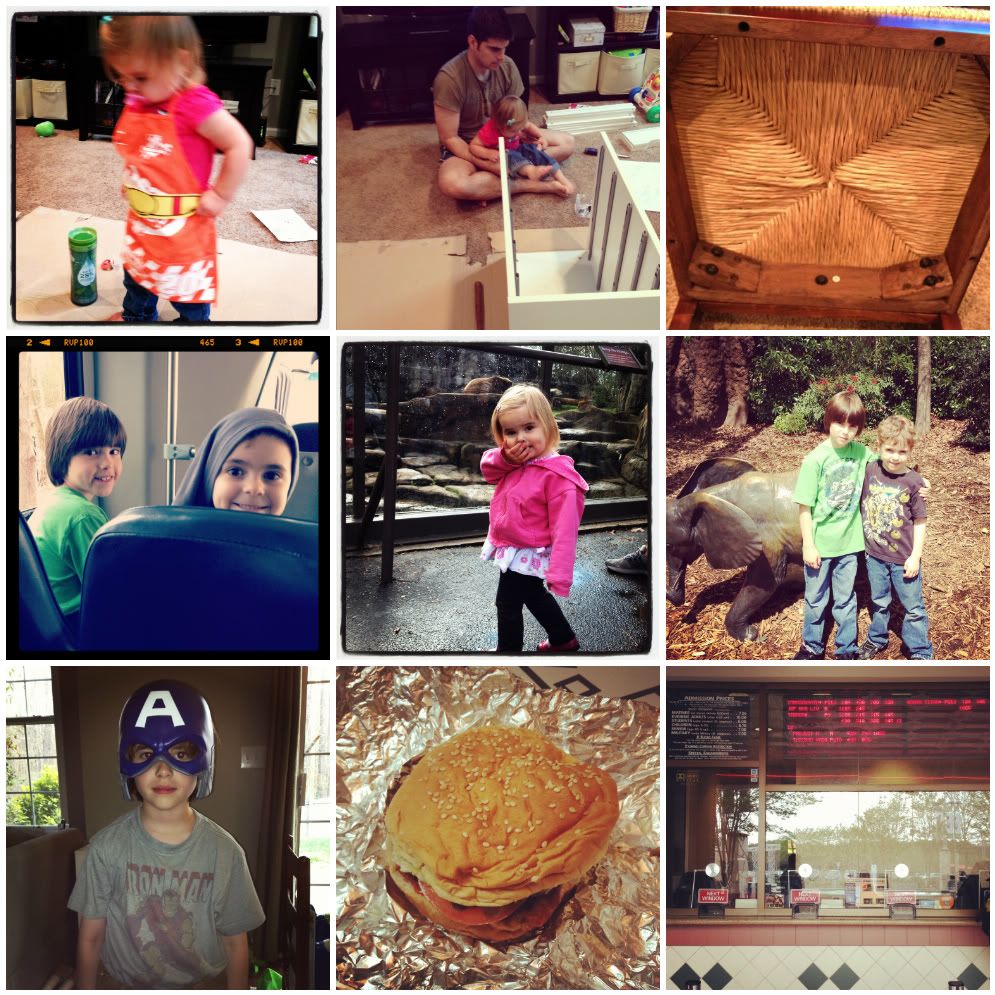 Highlights:
The zoo, fo sho.
Adam and I took a half day on Friday and saw Hunger Games. Loved it! And the Five Guys burger we got before the movie was awesome, of course.
We put together some more of our IKEA desk. Lorelai put on a Home Depot apron and Superman belt and "helped" :)
We've been in desperate need of new kitchen table chairs for a while now. We've had four old chairs my mom passed down to us, so with 5 people sitting at the table, I was having to sit in our office chair. Then two of the chairs broke (sorry mom), so I jumped on some Target clearance chairs.With free shipping and 5% off with our Target card, I got four chairs for $35 each and they're nice looking and comfortable. Score!
Lowlights:
The boys' tennis lessons got rained out for the second week in a row.
I had laryngitis for 3 days, and I had quite a few meetings where I needed to speak. I sounded ridiculous, but oh well! It didn't hurt and I'm all better now.
I can't think of anything else that wasn't good about this week. I'll take it!
How was your week?