Time for March's 10 on 10 challenge!

It was a great day to take photos. Aidan and Logan had their first tennis lesson, so Adam, Lorelai and I played on the playground while we were waiting. Maybe I shouldn't have used my 50mm 1.8 since it was so sunny outside, but I didn't feel like switching out to my kit lens (which I don't like as much). After I blew out a bunch of photos, I realized I forgot to turn my ISO down (had it down to 100 for most of these shots).
I ended up with a lot of great pics, it was hard to choose just ten! I'll probably end up sharing some more in future posts :)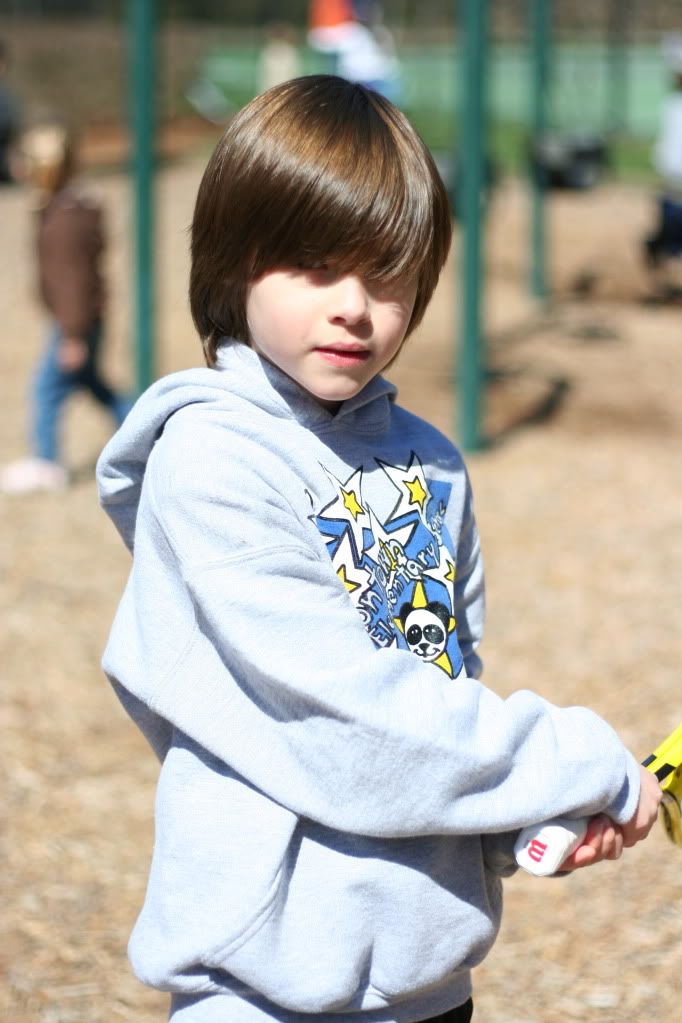 Turns out, Aidan and Logan both have awesome backhands! Lorelai loved watching them and tried her hardest to push her way through the fence to get to them.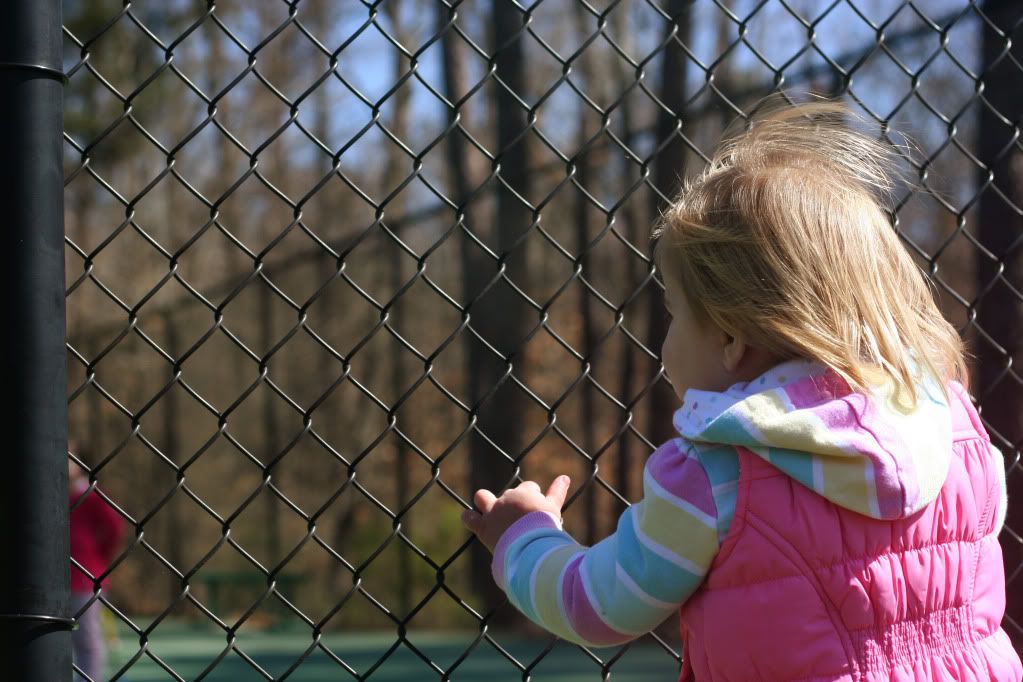 Lorelai thought the pansies were really pretty. I agree.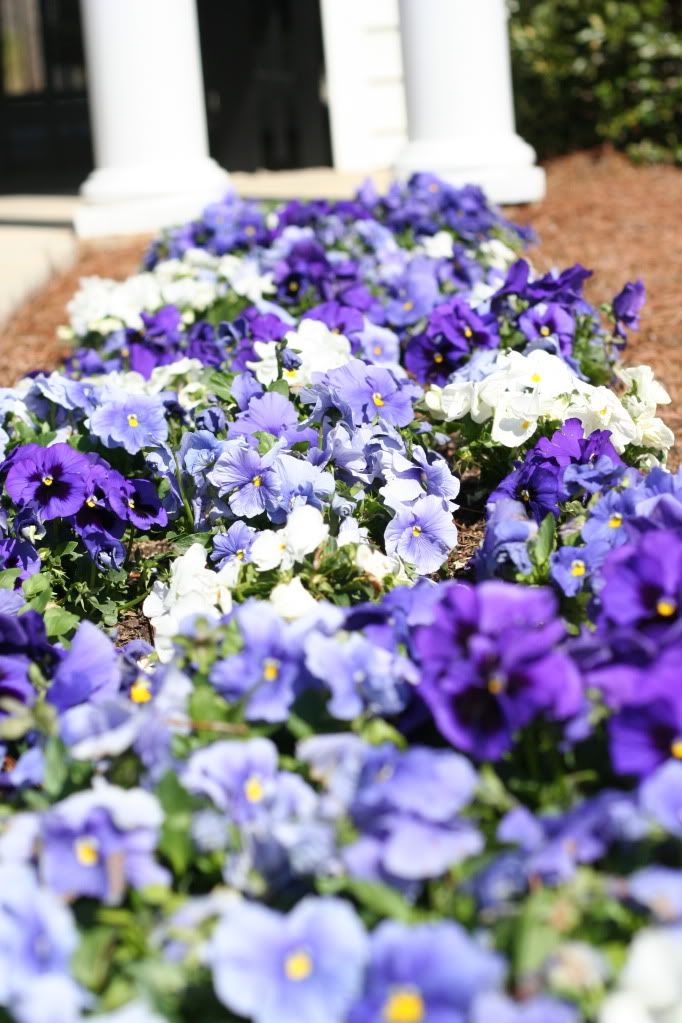 Our flowering Bradford pear tree is really pretty, but it stinks!
Linking up with Carly at the simple things.