"Imagination is the beginning of creation. You imagine what you desire, you will what you imagine and at last you create what you will." ~ George Bernard Shaw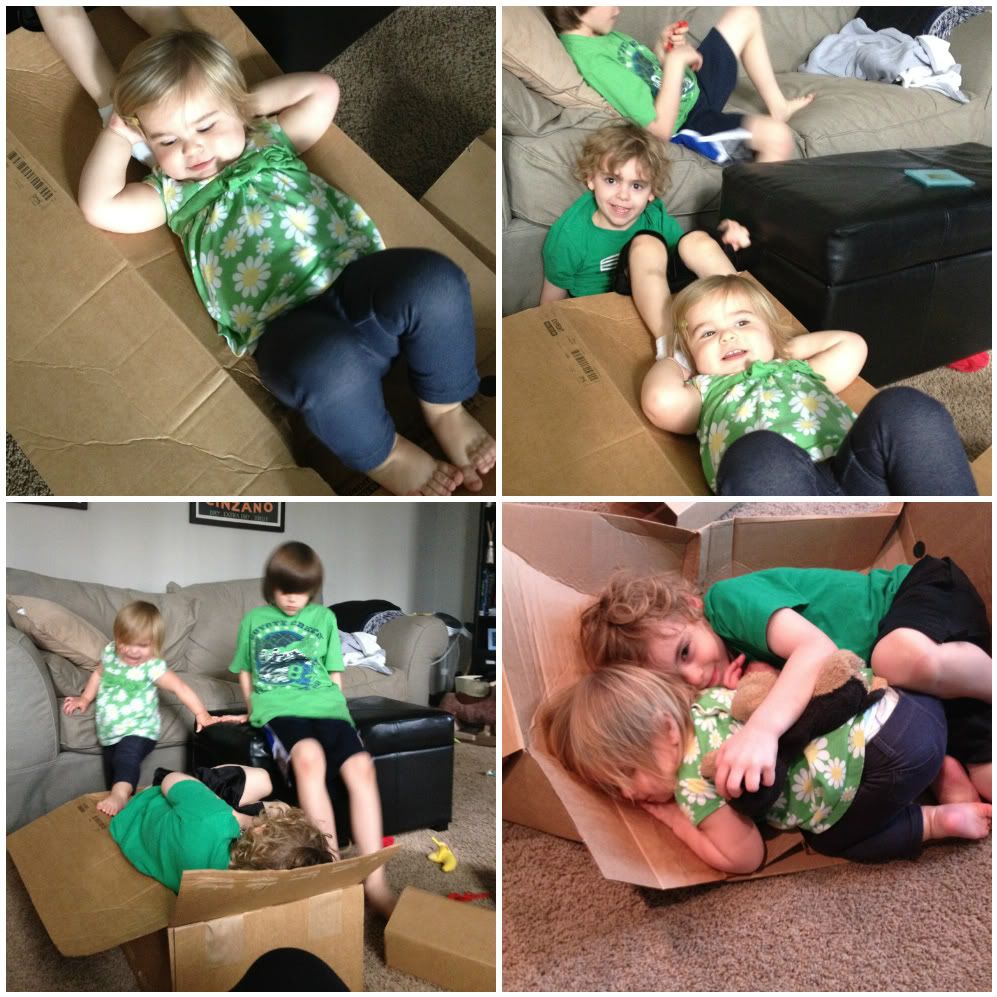 I love how kids can take an ordinary box and turn it into the most exciting toy in the house. Aidan, Logan and Lorelai had a blast playing with some of the IKEA boxes after we emptied them. One box ended up being a bed, a canvas, a car, a fort...basically and endless source of fun if you're creative enough to think of it.
I do have to point out, in the photos above, things started off all fun and games when Lorelai laid on the box like it was a bed. Then a minute later, Logan took over the box and Lorelai didn't like it one bit. She got feisty. And a minute after that, they made up and snuggled on the box together. It was pretty hilarious.
A couple of boxes are now a fort in the boys' closet, where they're housing their Star Wars lego guys. We've still got a couple more boxes to unpack, and they can't wait :)
I truly hope they never lose that creativity and innovation, and just plain joy in the simplest things that many would take for granted. It's wonderful to watch their minds work.