The floors went in the Thursday before Christmas and they look ah-MAZE-ing. It took them all.freaking.day to do 700 square feet of kitchen, breakfast area, dining room and foyer and it left a huge mess of sawdust everywhere, but we're so pleased with the final results.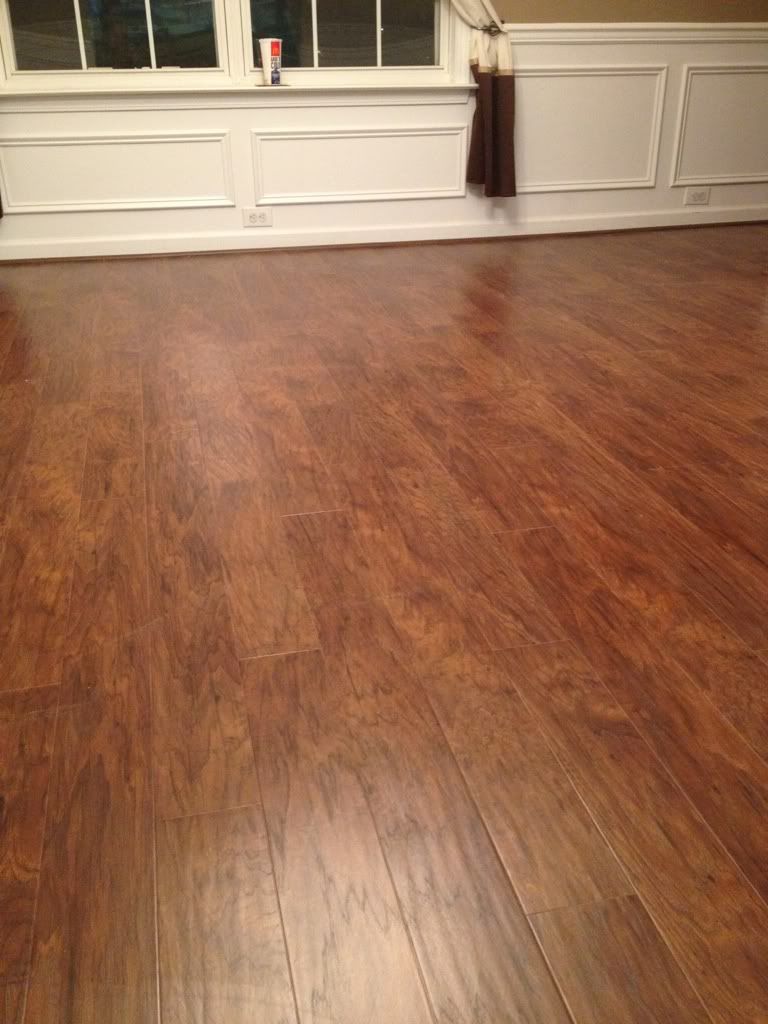 We went with a hand scraped chestnut hickory laminate wood floor from Lowes. We debated between hardwood and laminate, but ultimately the lower cost and durability of the laminate won out. The floors were actually what finally kick started the kitchen reno. We just happened to be at Lowes and wandered into the flooring section where we saw the installation special they were having--$397 for the entire house, which would save us about $1000 for our 700 sf! Only one day left on the special so we jumped on it right away, and booked our measurement appointment to lock in the price.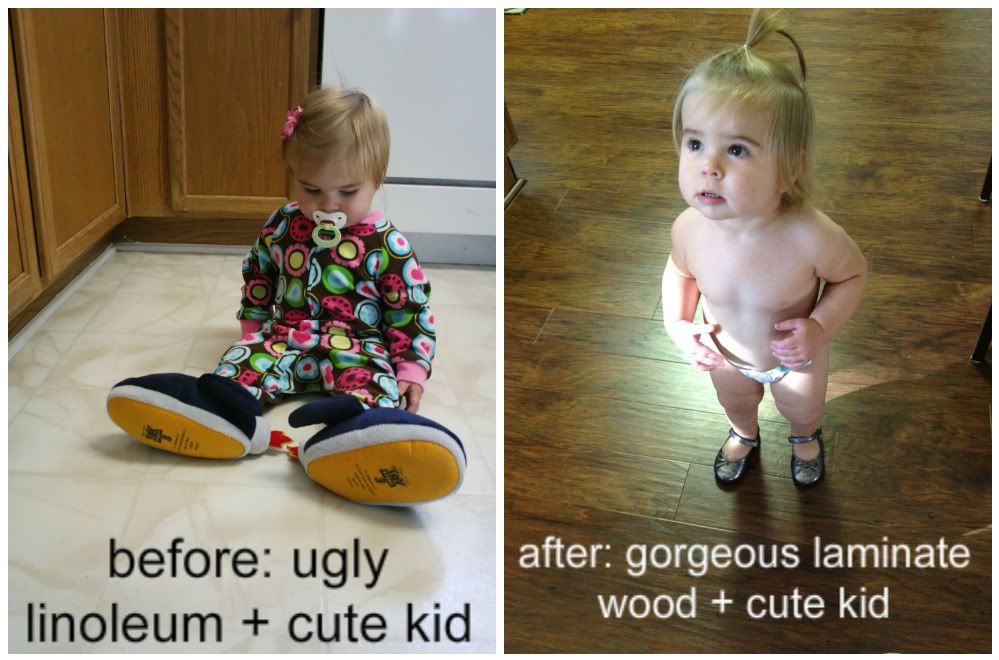 The color isn't quite as red as the first picture, but a little warmer than the second picture. I love the hand scraped textured look and I'm hoping it'll help hide any wear and tear from the kids. One of the best parts is that we no longer have a really awkward 1-inch transition from the old kitchen linoleum to the foyer. It was an annoying tripping hazard and I'm so glad it's gone.
Next up is the back splash. Adam has a guy he knows coming on Thursday to do that and the electrical work (to hide the exposed wire and boxes). We're going with a white subway tile with a white and gray mosaic tile accent. I'm so excited, it's all coming together!