Since one of my resolutions was to take better photos, I figured it would be nice to take on a photo challenge. I've seen a bunch of monthly challenges that have a daily theme, but I figured I might have trouble keeping up daily. When I saw
the simple things
10 on 10 challenge, it sounded totally doable! On the 10th day of each month post 10 photos that were taken over the course of one day during that month.
So here's my first 10 on 10 challenge.

I'm kind of cheating a little because these pictures are actually from New Year's eve. It was a beautiful day out, so we took full advantage.
Flip flops in December!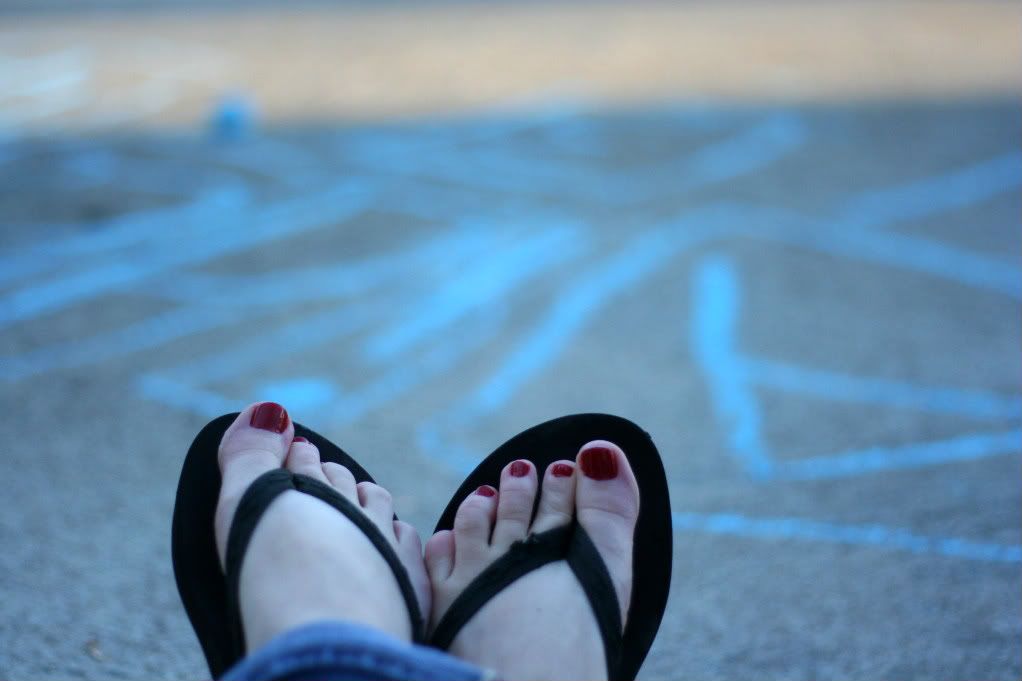 Chalk drawing.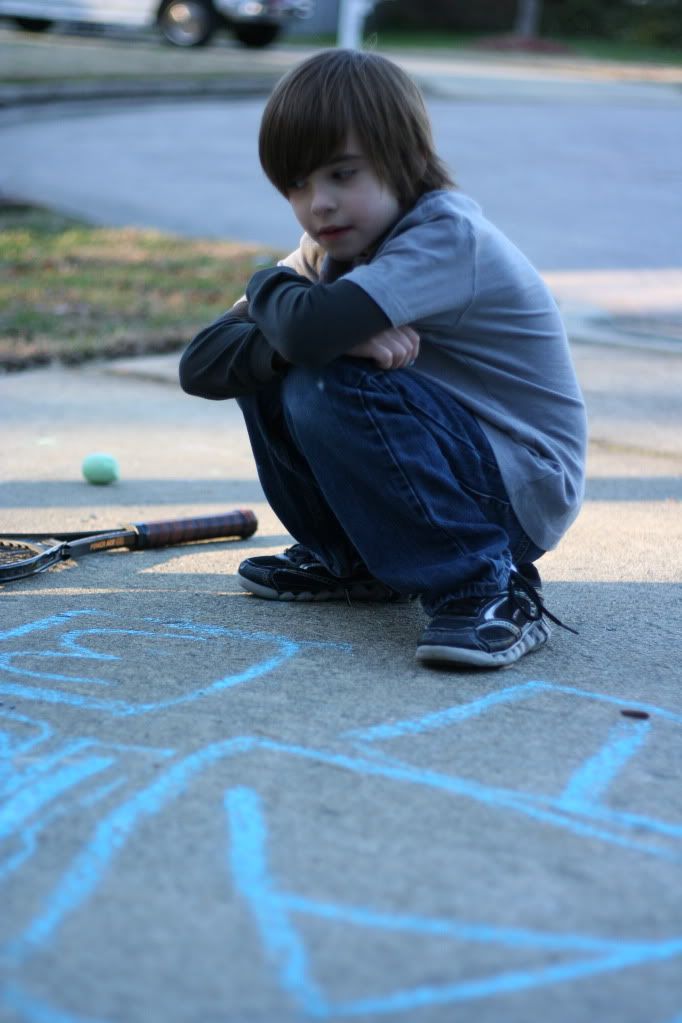 Getting ready to ride. Safety first!
And she's off.
Tennis. Nice shot, Aidan :)
Getting the tennis ball for Daddy.
Logan's turn to play tennis with Daddy.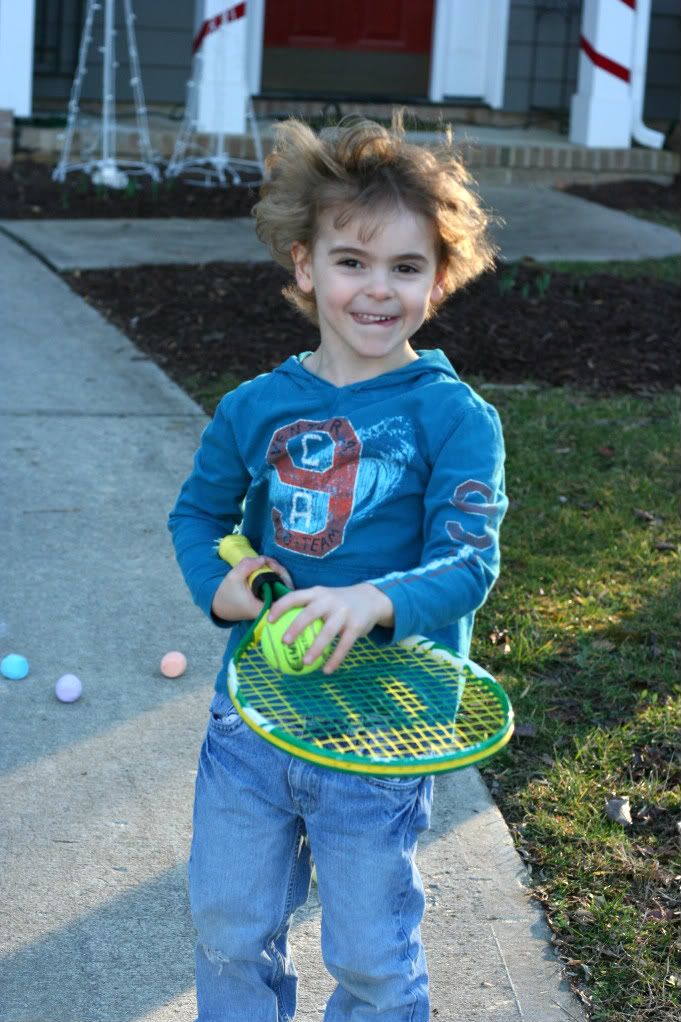 Cheese!
These were all taken with my new Canon EF 50mm f/1.8 II Standard AutoFocus Lens. I'm still trying to get the hang of it and making sure my focal points are right, and the lighting looks off in some of these, but so far I'm really liking the lens. Maybe I should try adjusting my white balance? I've always used auto before and lighting outside has always looked pretty good. If you have any links to any good tutorials, especially for this lens, I'd love to know about them!