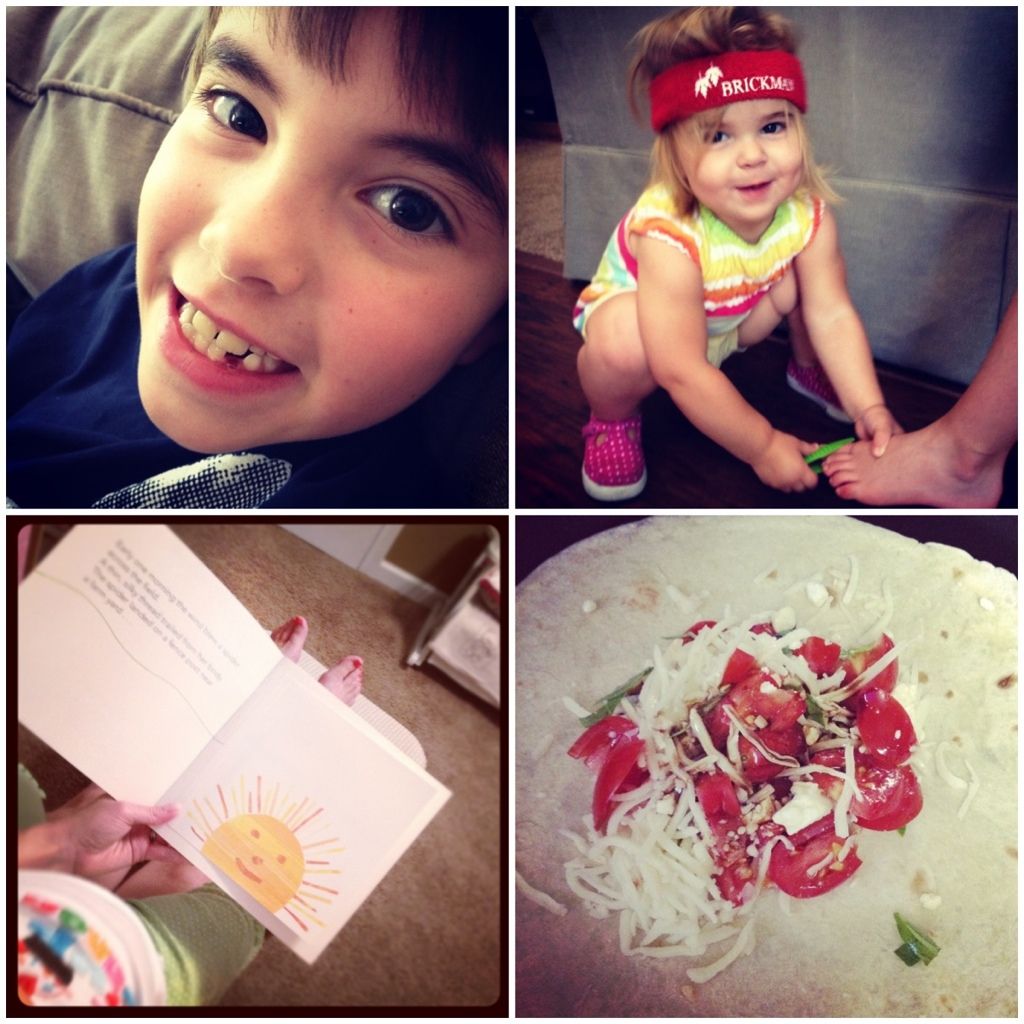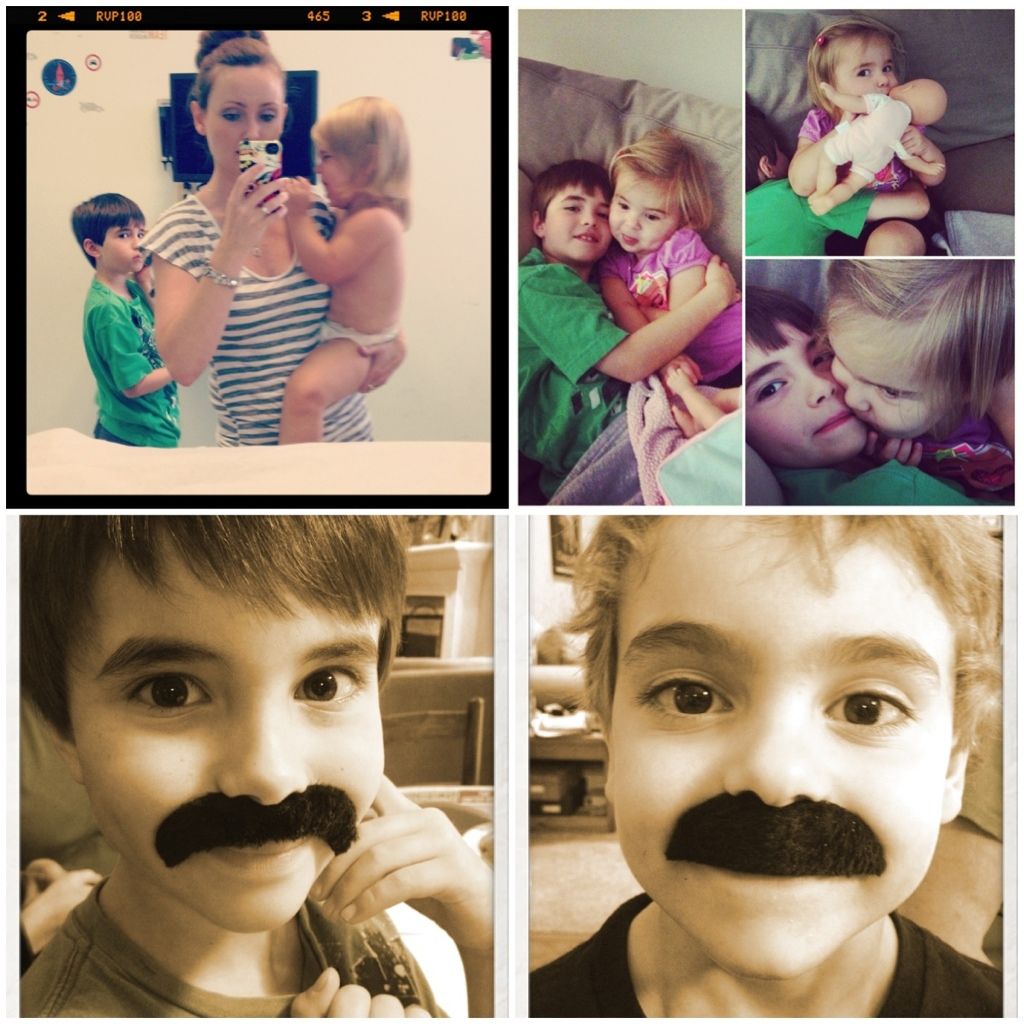 Highlights:
My nephew's 7th birthday was on Saturday, July 7. I took Aidan and Logan to see Brave with the birthday boy and his friends, and then we went back to my sister's for cake, ice cream and presents.
Aidan lost two more teeth this week. One was hanging by a thread and totally ready to come out. The other was only sort of loose, and got yanked out when Logan grabbed on something that Aidan was biting on. Don't ask me why Aidan was biting somthing in the first place, unless he did it on purpose to get his tooth out.
I did pretty well eating healthy this week and controlling my portions. My tomato, basil, balsamic, mozzarella and feta wrap/quesadilla was the food highlight of my week. Sooooo good!
The boys got mustaches in their goody bags from Shaun's party. Aidan and Logan have been wearing them around the house all week, and I crack up every time.
Grandma Ellie came by this week to bring presents from her trip to NYC. Lorelai was excited to show off her baby doll Emmy, so they played dolls for a little while.
Lorelai was very very snuggly and kissy with Aidan before we headed to their annual doctor visit. It was the sweetest ever.
Lorelai and Aidan both got clean bills of health.
A rainy, cloudy week really brought the ridiculously high temperatures down. Dare I say I was slighty chilly leaving work on Wednesday (since it was about 65 and rainy)? For once, I'm not actually complaining about the rain, but it was nice to see the sun poke out every once in a while.
We had a "meet the teacher" night at school. Both Aidan and Logan seemed excited about their classrooms and teachers. I was sad that Logan didn't get the same teacher Aidan had, until we found out she's now teaching 1st grade, so he could still have her next year.
Lowlights:
Brave was scary! I had heard that it was kind of dark, but I didn't figure it would be something that would scare my boys, but Aidan got totally freaked out. Halfway through the movie he put the death grip on me, and that night he was so scared, he couldn't go to sleep. (Oddly, Logan was totally fine.)
Lorelai is still TERRIFIED of the doctor. As soon as I took her clothes off, she was crying and holding onto me for dear life. It was a really tough appointment. The doctor couldn't even do the whole exam because she was so upset. And she didn't even have to get any shots this time! I have NO idea how we're going to overcome this fear...
I forgot how much traffic there is when I don't leave work until after 5. Traffic sucks.
All in all, we had a pretty good week. How was yours?
Linking up with Amy @ a good life.