I say it every time another birthday rolls around, but I just can't believe how fast they grow up! Happy 7th birthday to my big man!
It feels simultaneously like a lifetime and an instant ago that my world was forever changed when at 2:06pm on July 24, 2004 Aidan was born. (Yes, I'm getting teary as I'm typing this.) I don't know where this quote is from, but it's perfect: "Nothing compares to the moment you were placed in my arms and I kissed your sweet baby face for the first time. Complete love and indescribable joy filled my heart from that day on."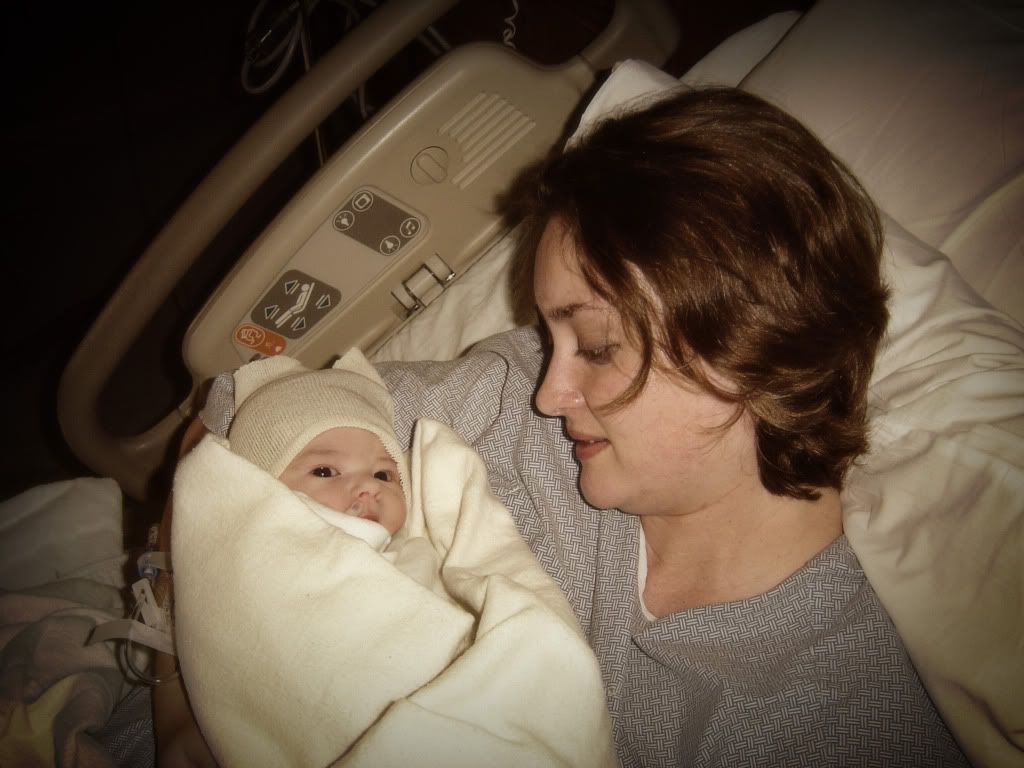 My dear, sweet Aidan, you have always been absolutely wonderful, never ceasing to amaze me with your humor, intelligence, compassion and love. You set the bar really high for your brother and sister, and you make me so proud of the role model you are to them. You are an amazing big brother. You're so helpful to me and daddy, and it just makes me realize that you're growing up so fast.
It's hard to articulate my feelings for Aidan without diminishing how I feel about Logan and Lorelai. It should go without saying that I love all of my children unconditionally, wholly, completely. But I think the emotions I have tied to Aidan are different. He's my first. He made me a mom. The majority of my parenting firsts were with him. So every year when I think back on his birth, I get so emotional, remembering how I felt the moment I held him for the first time, which was like no emotion I'd ever felt--being consumed, overwhelmed with love, feeling my heart beat outside my body for the first time. That feeling was the same with Logan and Lorelai, but since it wasn't the first time I'd felt it, the impact was different, if that makes any sense.
I cried last night when I told Aidan about the night I went into labor with him, and the day of his birth. He didn't understand why I was crying (happy tears of course), but he looked at me with comforting eyes and gave me a great big hug and said, "It's ok Mommy, I love you." That's my big man, growing up right before my eyes.
And since this is my first birthday post for Aidan, indulge me while I pull up some old photos of Aidan and birthdays past...
Sweet baby Aidan.
Aidan's 2nd birthday








For Aidan's 3rd birthday, the only thing he asked for was bananas. Seriously.
4th birthday, another pool party.
5th birthday, with Grandma Cheryl and Grandpa Houston
6th birthday, with Grandma Ellie.
I'll have more photos of his 7th birthday in another post. We actually spent his birthday weekend at the beach, so we've been busy getting settled in back home. I've got a ton of photos to go through and with any luck, I'll have them up before his 8th birthday :)