I
mentioned
waaaayyy back when (yep, you guessed it—things were crazy and I was lazy with the picture edits/uploads), that instead of taking our sunburned selves back out to the beach for a second day, we packed up and took a trip down to the Fort Fisher Aquarium in Kure Beach, NC.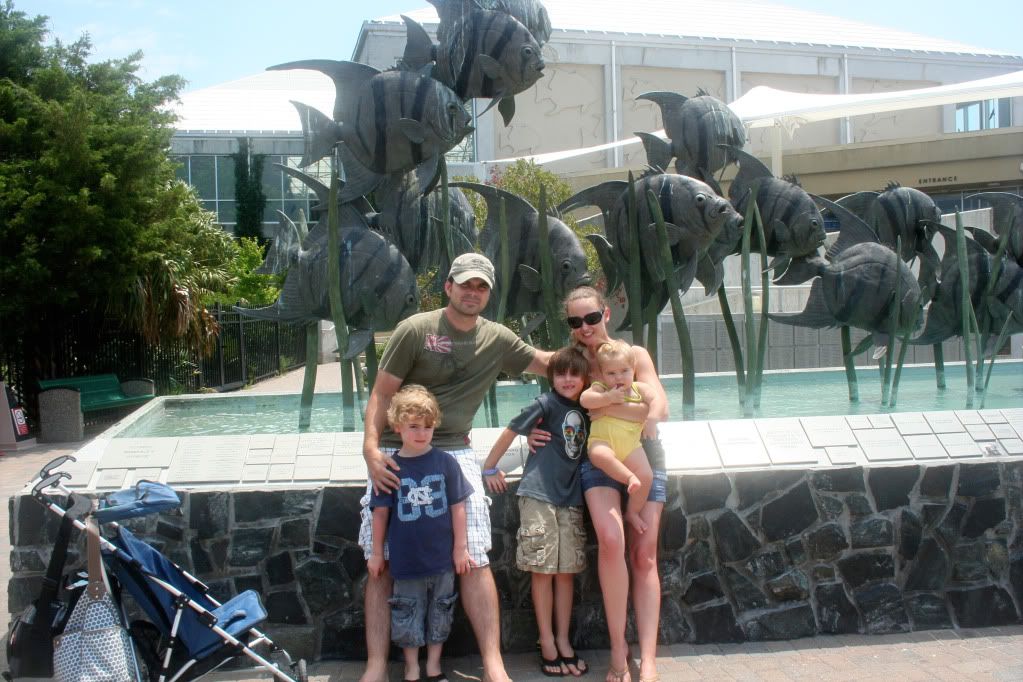 It was Aidan's birthday so I was very upset for him that we wouldn't be able to go back out on the beach like we had planned. It was supposed to be a special birthday beach trip, after all. Thankfully, he was SO excited to go back to the aquarium to show the rest of us everything he'd seen when his 1st grade class took a field trip there a few months ago. (Side note: who in the world thinks an all day, 5+ hour round trip field trip is suitable for 6 year olds?? He had a blast and they completed the trip without incident, but they left at 7:30am and didn't get home until 7:30 pm. GEEZ.)
Aidan was so excited to show Logan all of the alligators.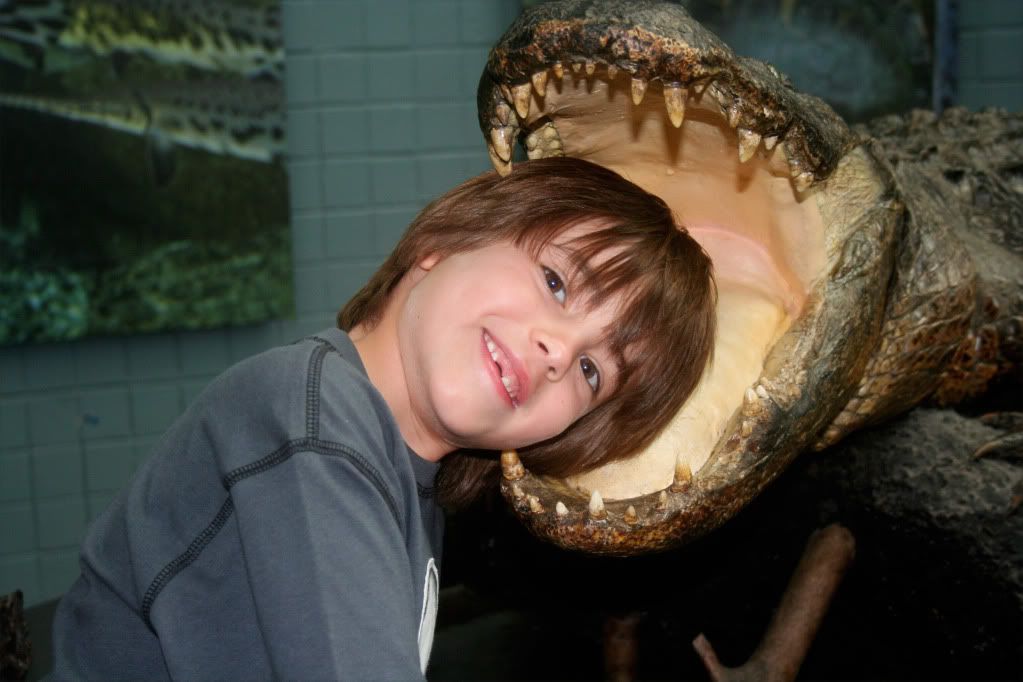 Albino alligator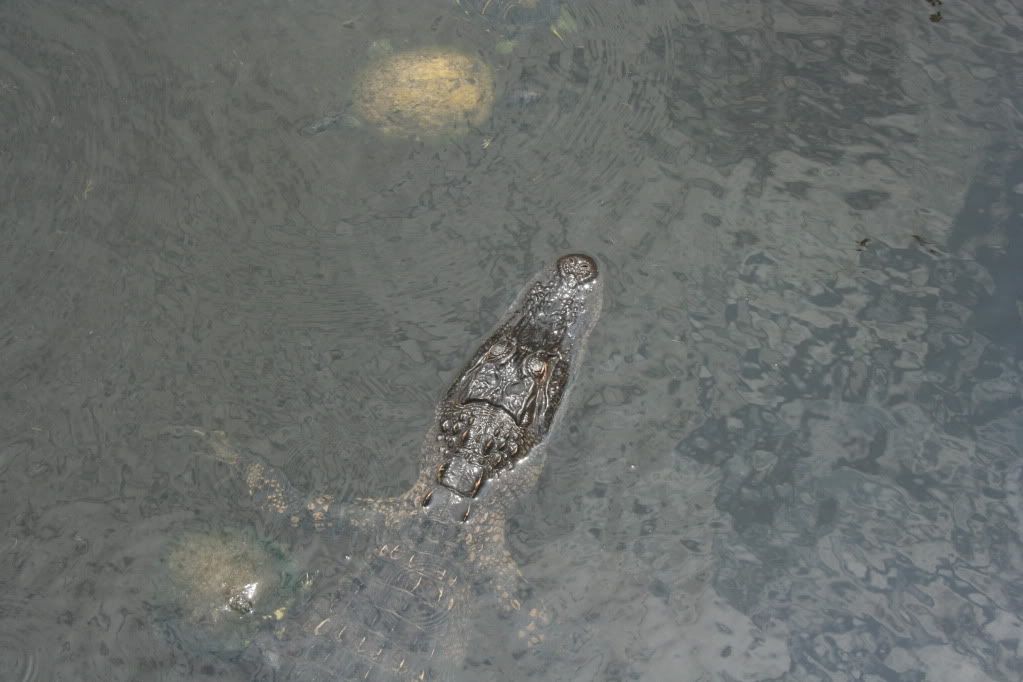 Though Logan was slightly less than excited to see any of the alligators up close (despite them either being fake or completely behind barriers). Poor thing refused to pose with the fake alligator and it took some serious convincing for him to feel comfortable posing for a picture in front of the live one behind the glass.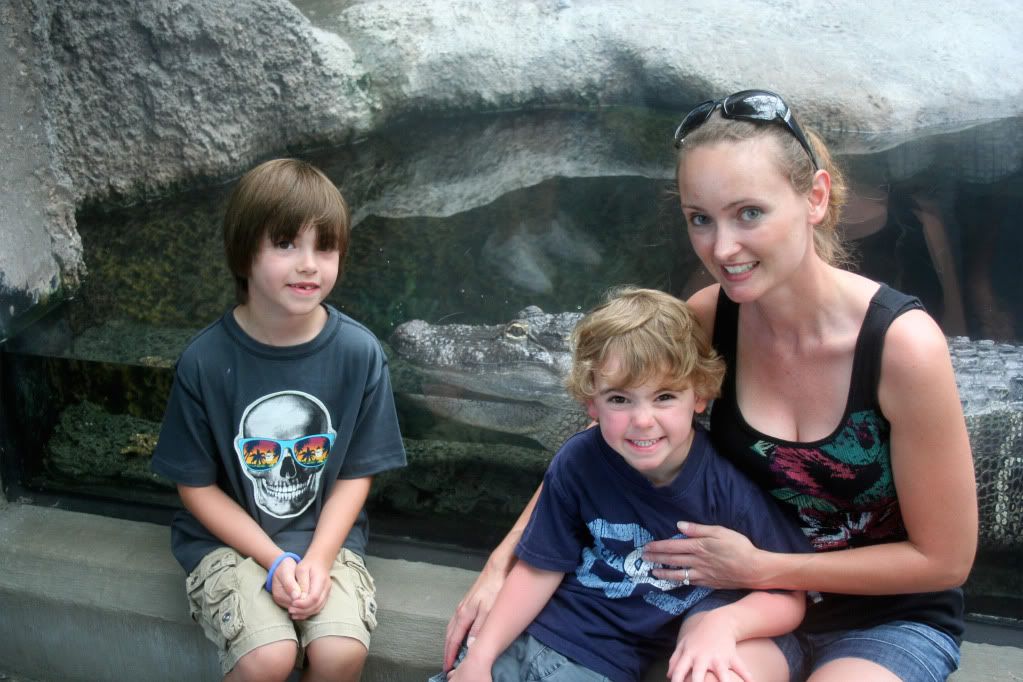 Look at how Logan is holding onto Lorelai like he's protecting her from the alligator. Such sweetness.

Notice his sunburn? Ouch :(

Lorelai had no fear though. She loved looking at everything and was very fascinated by all the water and the huge fish.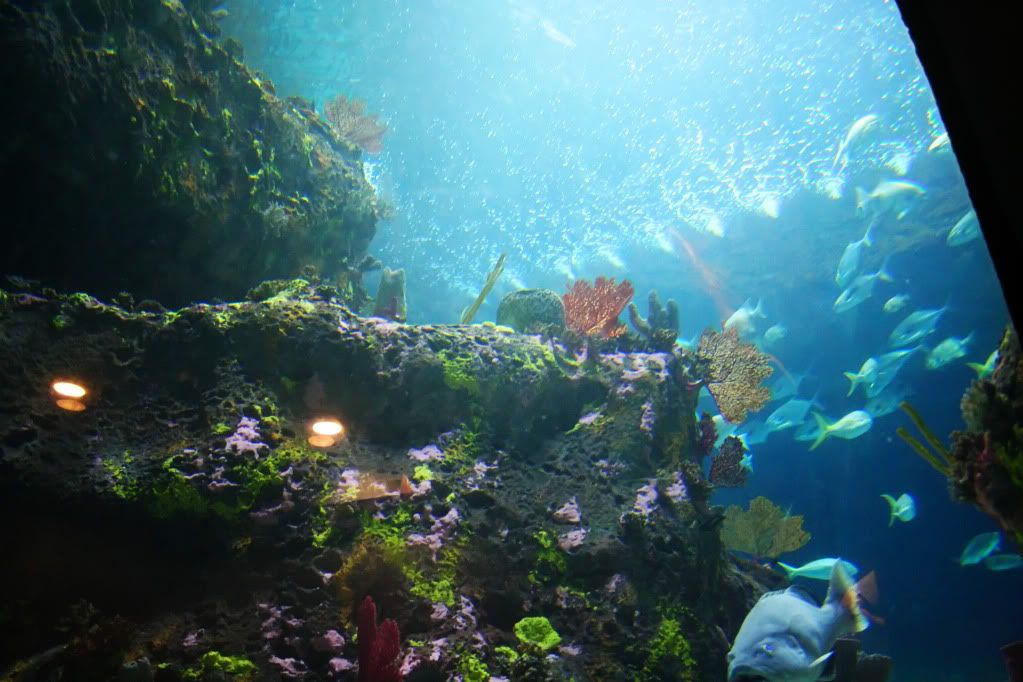 Aside from the alligators, Aidan's favorite part was the touch pool. He touched starfish, horseshoe crabs and conchs. Unfortunately, Logan refused to touch anything, despite Aidan's encouragement. Lorelai on the other hand, probably would have jumped right on in if given the chance!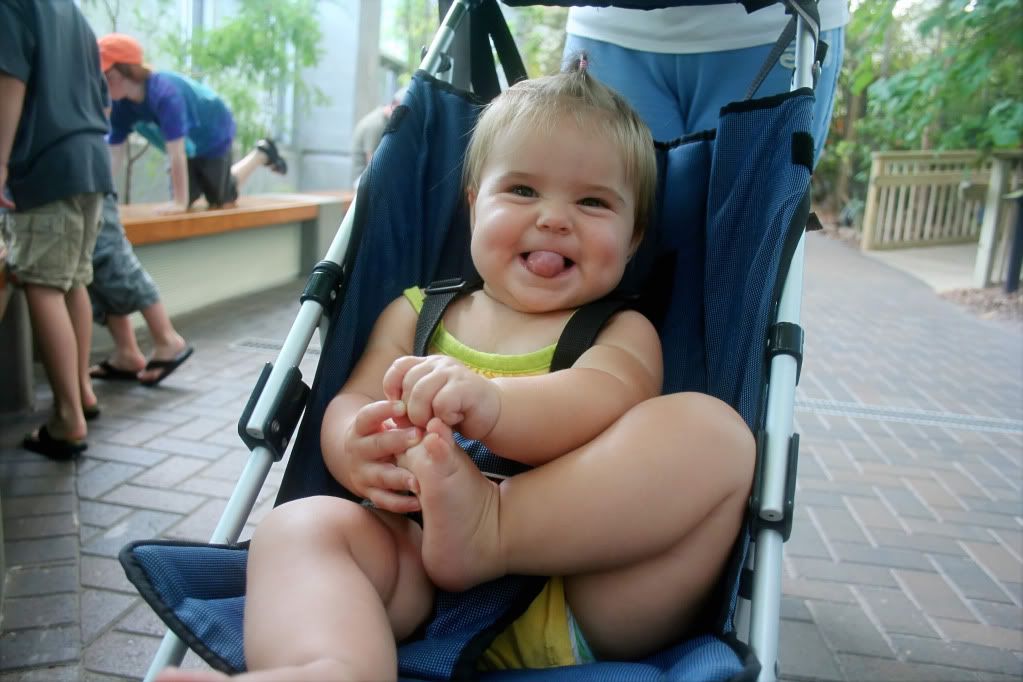 We were even fortunate enough to catch my sister and her kids on their way into the aquarium as we were leaving.
It was a really great visit, and although our beach weekend didn't quite go as planned, I think things ended up working out for the better!