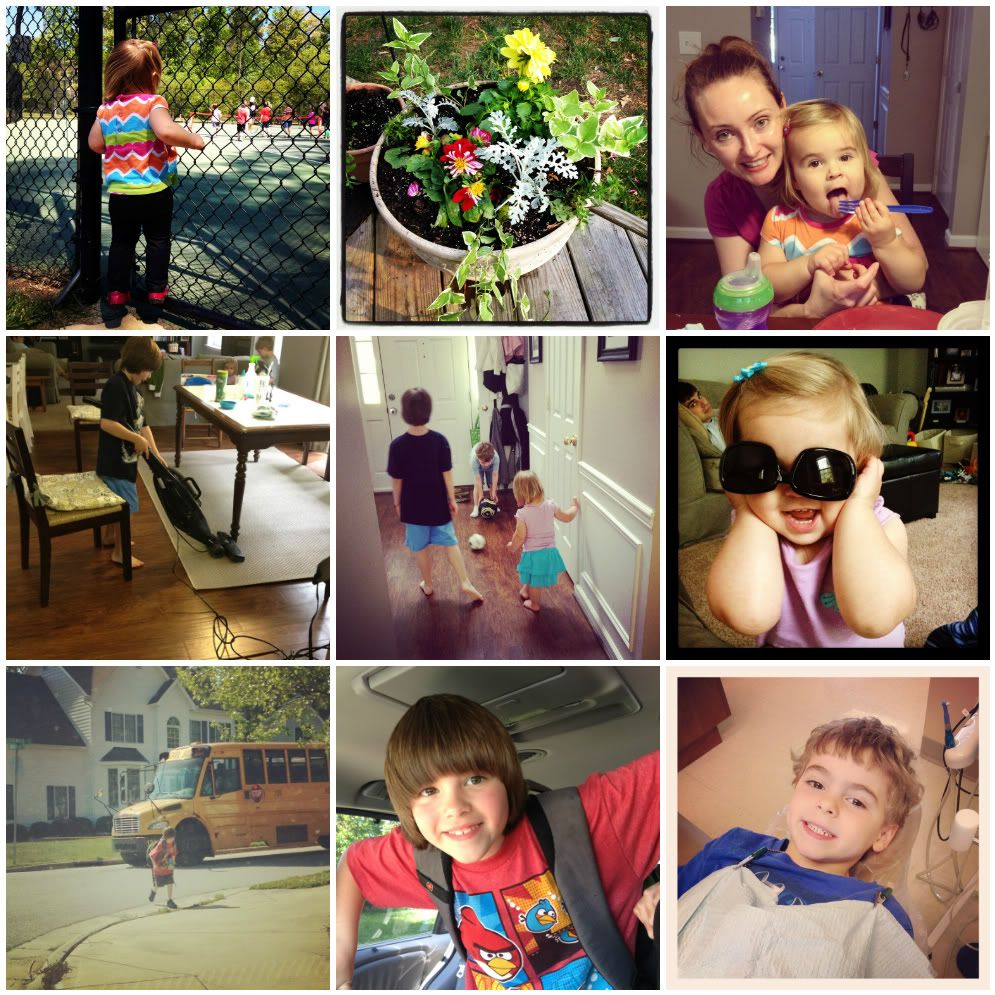 Highlights:
After several weeks in a row of tennis getting rained out, the boys finally had their lessons again (and Lorelai tried to scale the fence to get in there with them).
I planted some flowers in my deck planters. I love the dahlias and daisies we got.
Aidan vacuumed without complaining at all. Maybe he's finally back to his normally helpful self.
Aidan also went back to school after his 3 week intersession and was all smiles. He was very happy to be back (and brought home a great report card, too!).
Logan had a great dentist appointment. No cavities (I was worried he had one)!
We spent lots of time outside in the evenings enjoying the beautiful weather for most of the week. We even went on a bug hunt since Logan was talking about bugs at school this week. Thankfully, we didn't see anything creepier than an ant. (Logan said we were only looking for insects, so we avoided any spiders.)
Our anniversary. We're going on a real date tonight, but last night we just stayed in and watched The Sitter, which was nice (funny movie).
Lowlights:
I don't like the new blogger interface. At all.
That's it! Good week! How was yours?
Linking up with a good life.