In honor of mine and Adam's 11th wedding anniversary tomorrow, I thought I'd dig up some old photos of us during the dating years. We're high school sweethearts, so we've been together a looong time. Almost 17 years total without any breakups! I had trouble finding photos of just the two of us from every year we dated (
where in the world are all of my old photos?!
) but here are a few gems.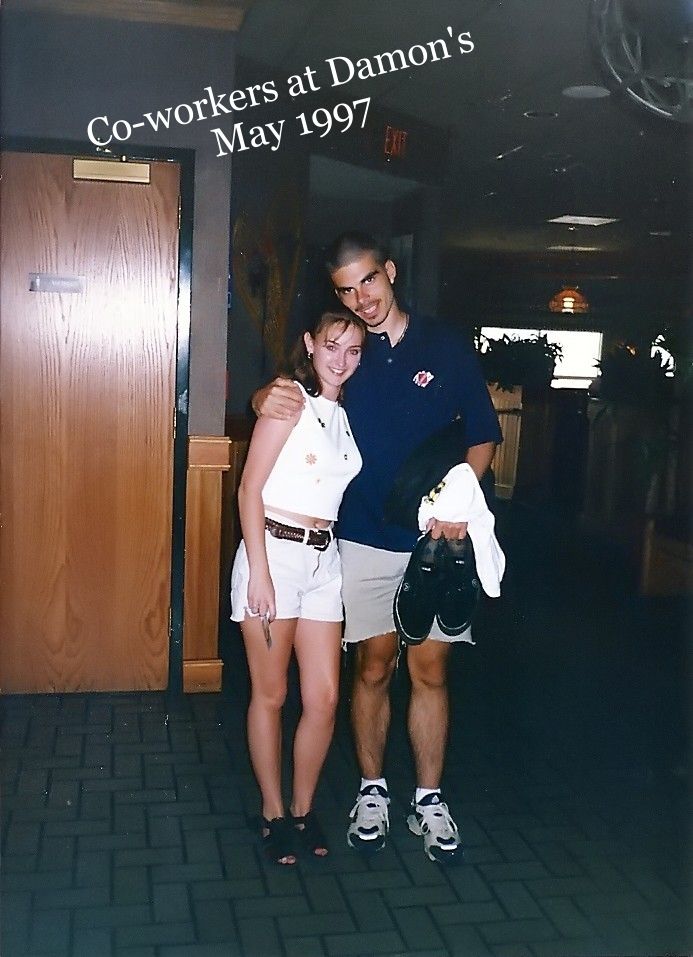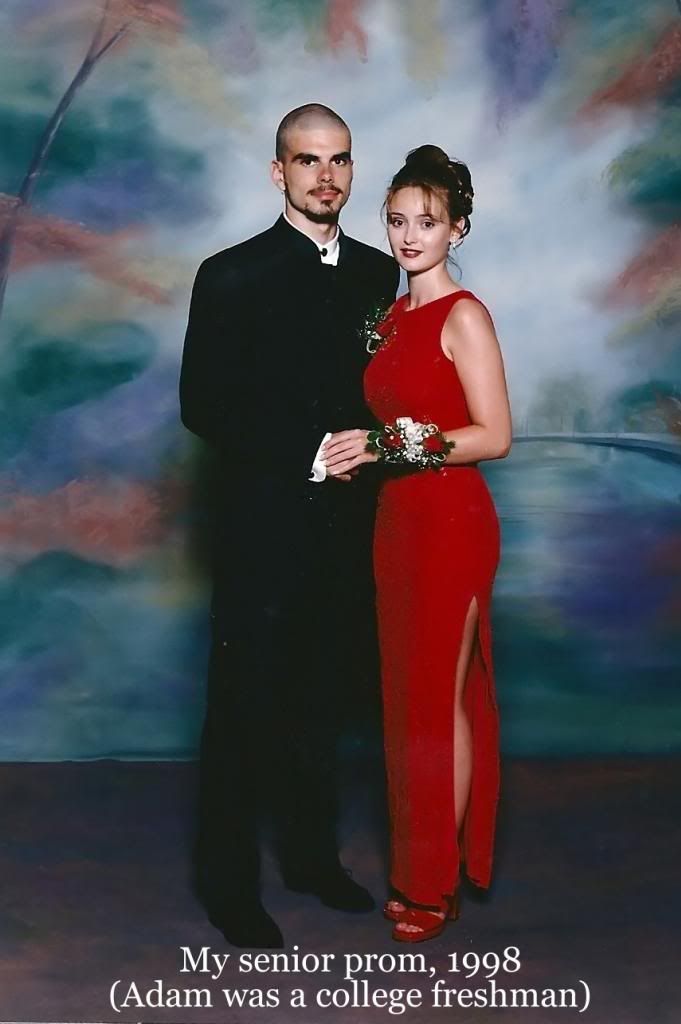 Funny story about Adam's hair in the prom picture. I was out getting my own hair done and when I got home, there was a message from him on my answering machine that started with something like "please don't freak out, but..." I remember immedaitely thinking he was cancelling on me. Turns out, he was trimming his buzz cut and when he went back to touch up some stray hairs, he didn't realize there was no guard on the clippers, so he had to shave his hair REALLY short. I totally didn't care, just as long as he was still taking me!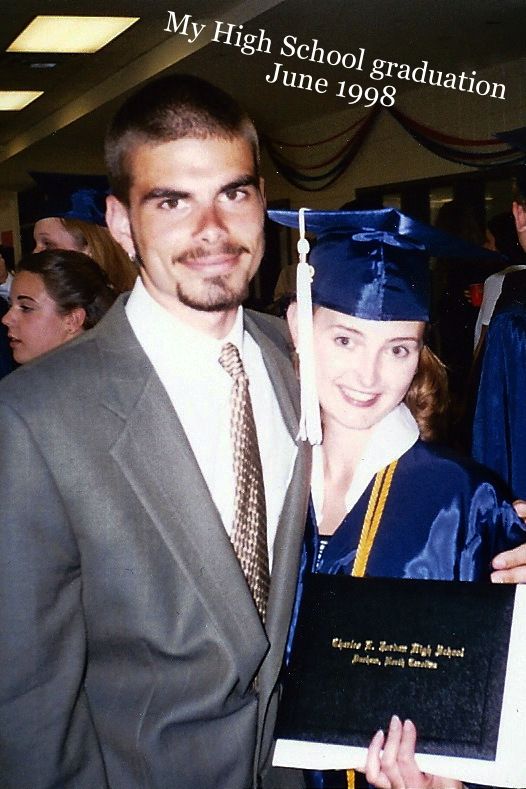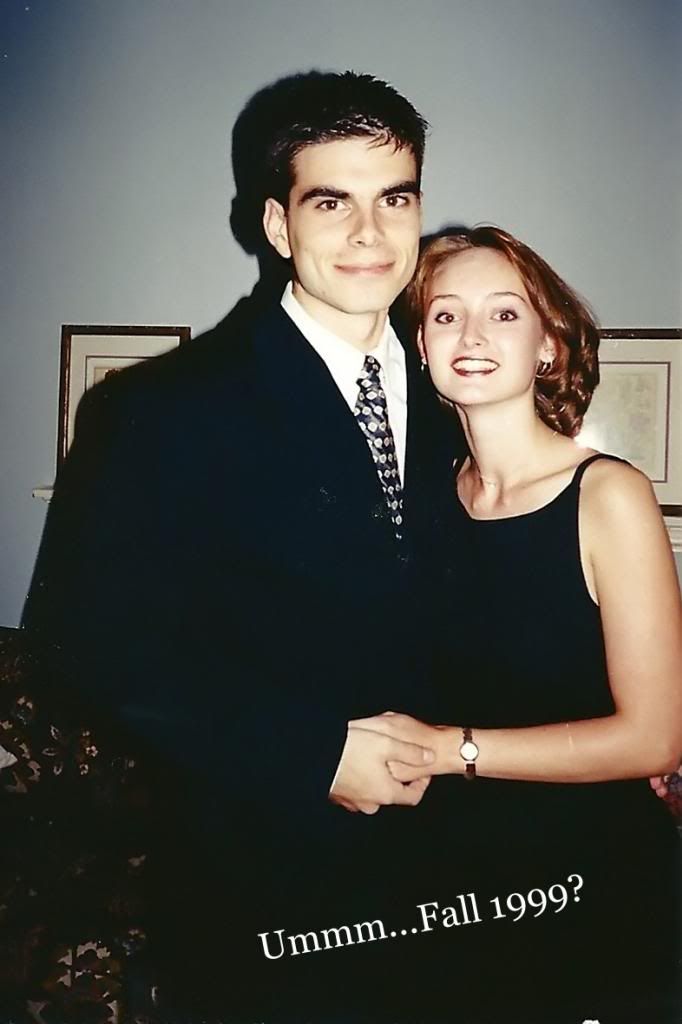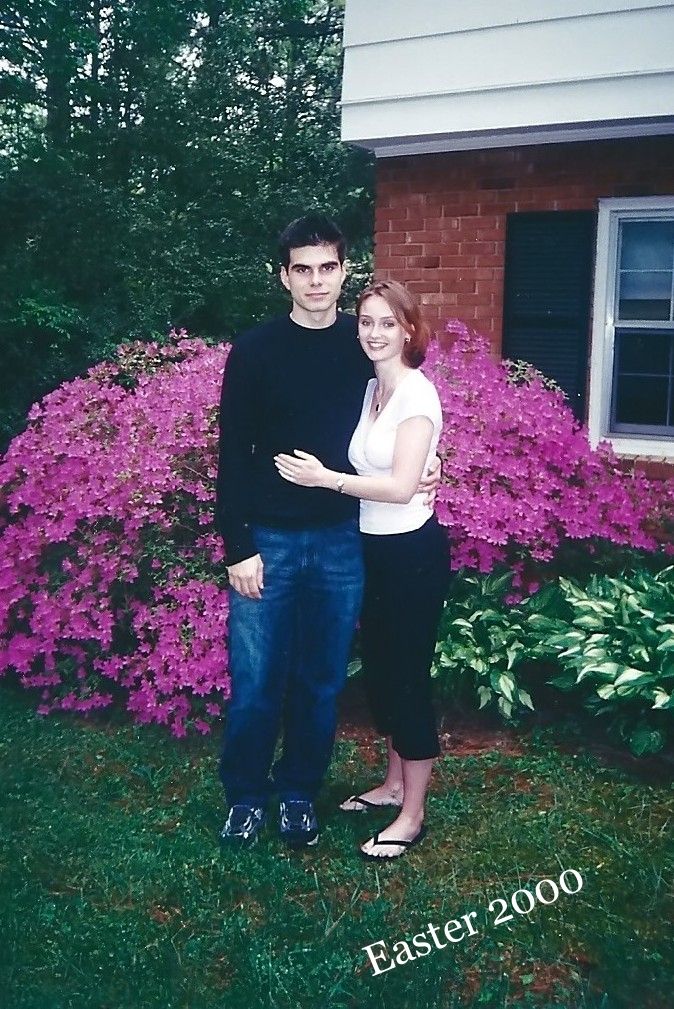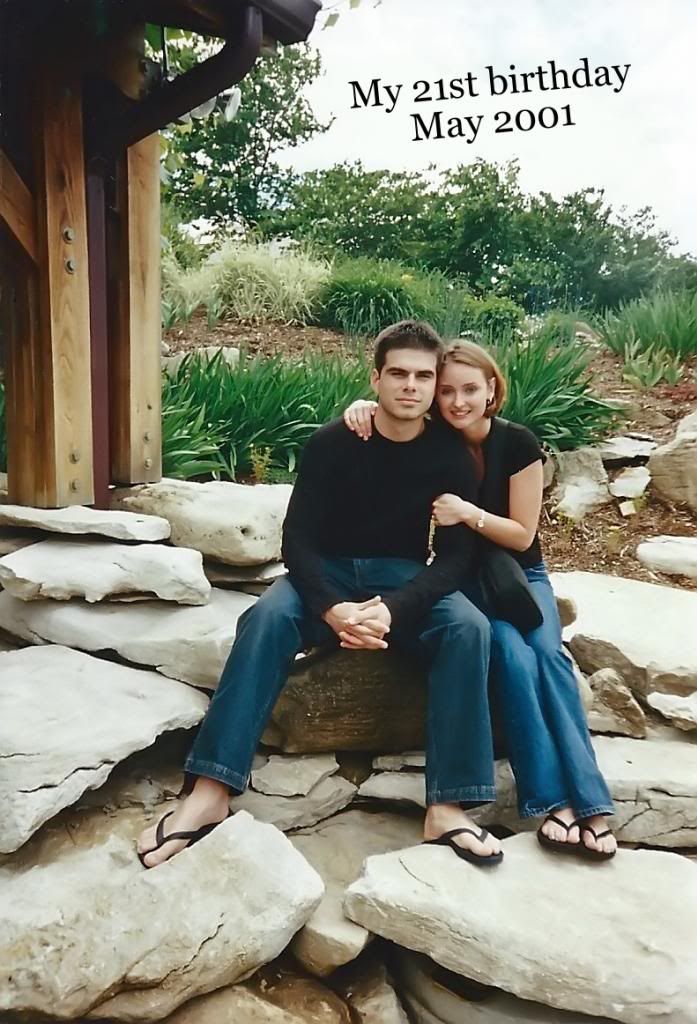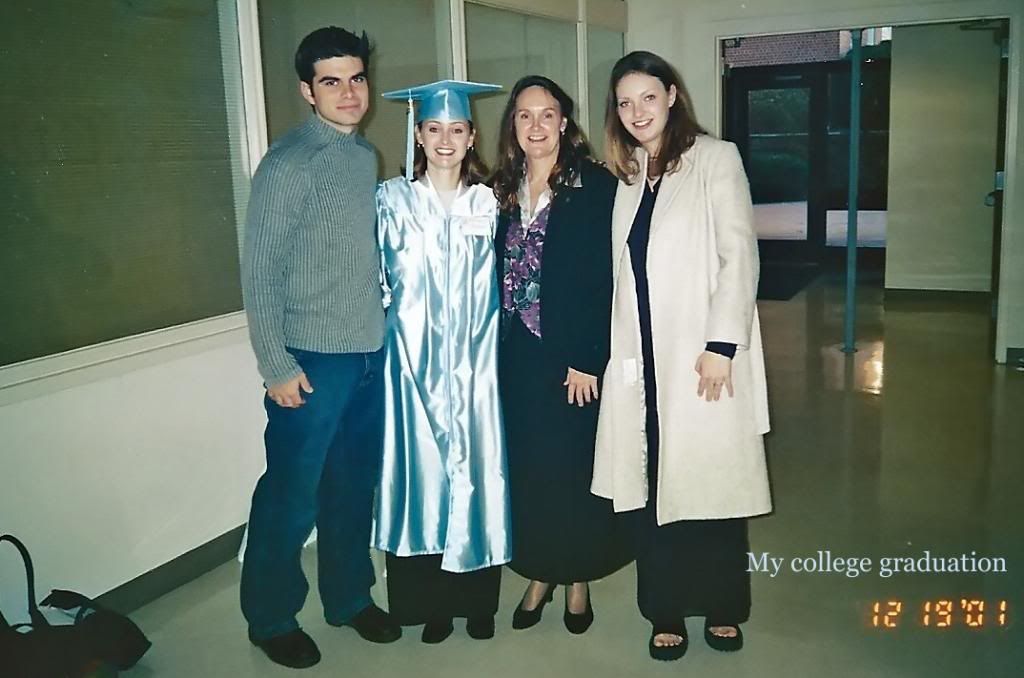 That's me and Adam with my mom and my sister after my UNC-CH J-School graduation.
I took extra summer classes to graduate a semester early so I could wedding plan without worrying about school.
...And then we got
married
on April 20, 2002. The rest is history. ☺