We've got a serious case of spring fever in our house. The sun is shining, the flowers are blooming, the air is warmer, and I'm
loving
it. And the pollen has even subsided, so we can be outside without turning yellow!
The kiddos seriously can't get enough of playing outside. Scooters, bikes, basketball, football, tag, races...you name it. All weekend, every day after school. Obsessed.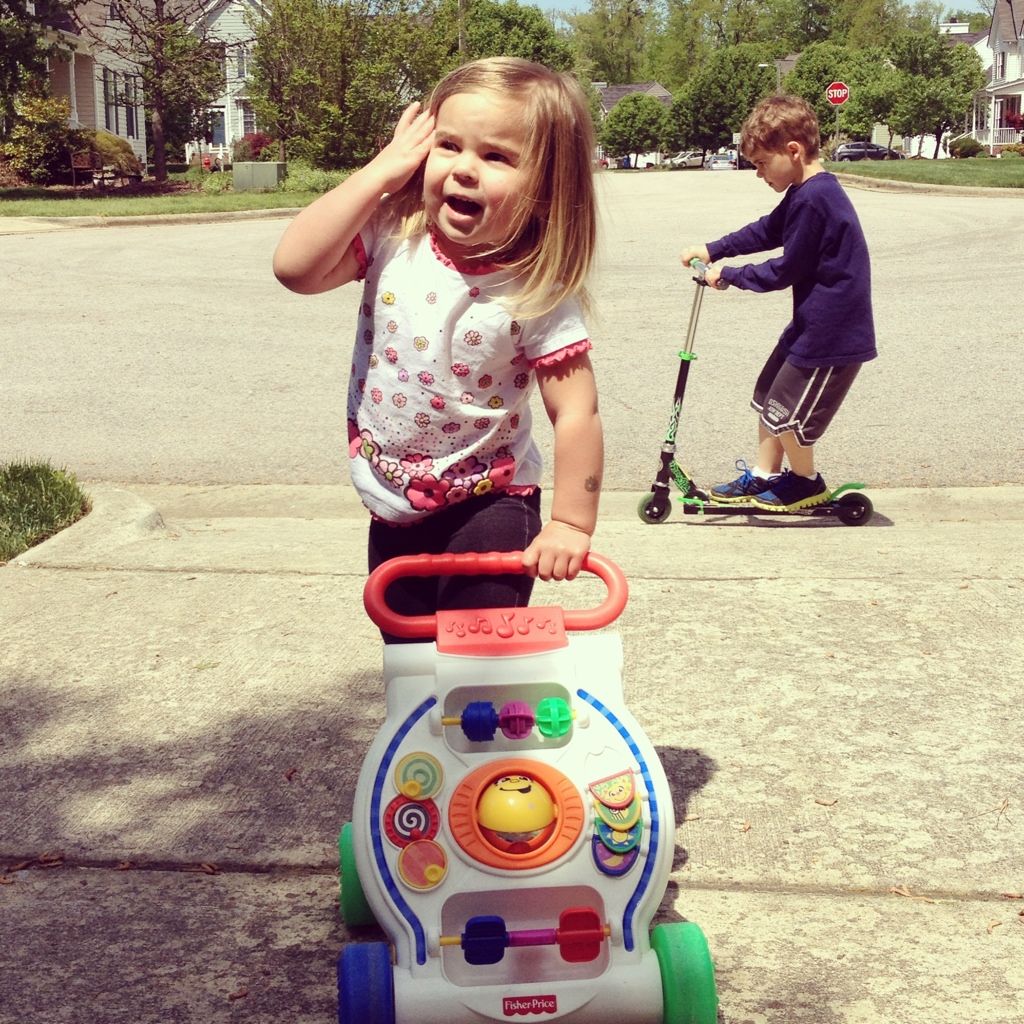 Speaking of obsessed, Lorelai is weirdly attached to this infant push toy that I've had in in the garage for goodwill for over a year now. She plays with it every time we go out and won't let me get rid of it. Whatever floats her boat, I guess.
From the time Lorelai went down for her nap both days this weekend, the boys were outside. I love that they're at an age where I feel comfortable letting them play out front by themselves. I probably wouldn't do it if we weren't in a quiet neighborhood on a cul-de-sac with virtually no traffic. But they know to keep an eye out for cars and not wander off.
They're both particularly obsessed with basketball and scooters. Occasionally at the same time. I should also note that we've bandaged up our fair share of scraped knees as a result of all this playing outside...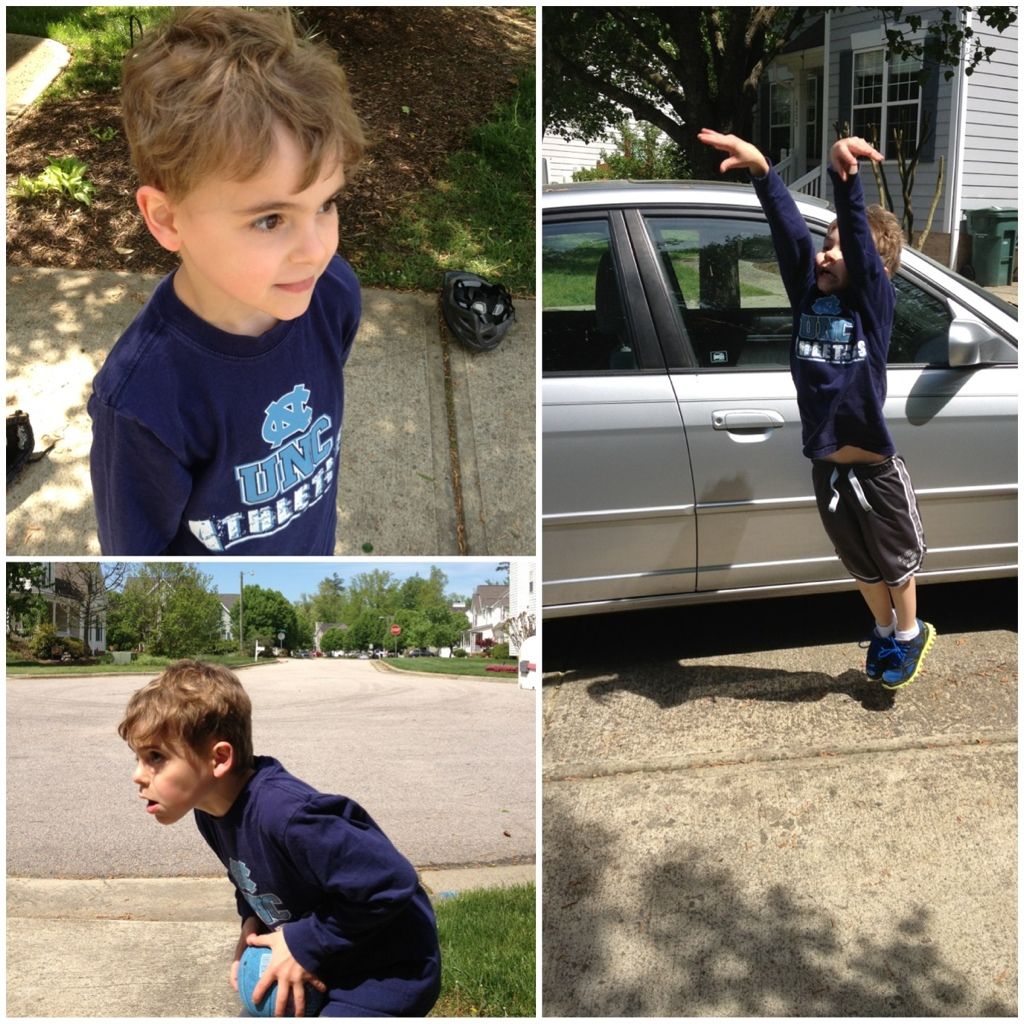 When Lorelai woke up, she was eager to join the boys. She pretty much stole the big basketball from Logan. She gets away with things 'cause she's so dang cute. I just know it.
He was a good sport though. He loves playing with her and even indulged her when she literally grabbed him by the arm and dragged him to the little car so
she
could push
him
(usually it's the other way around). I think she interrupted a heated game of HORSE with daddy and Aidan. :)
And then there was the inchworm we befriended. Unfortunately, the friendship quickly ended after Lorelai tried (and failed) to squish him.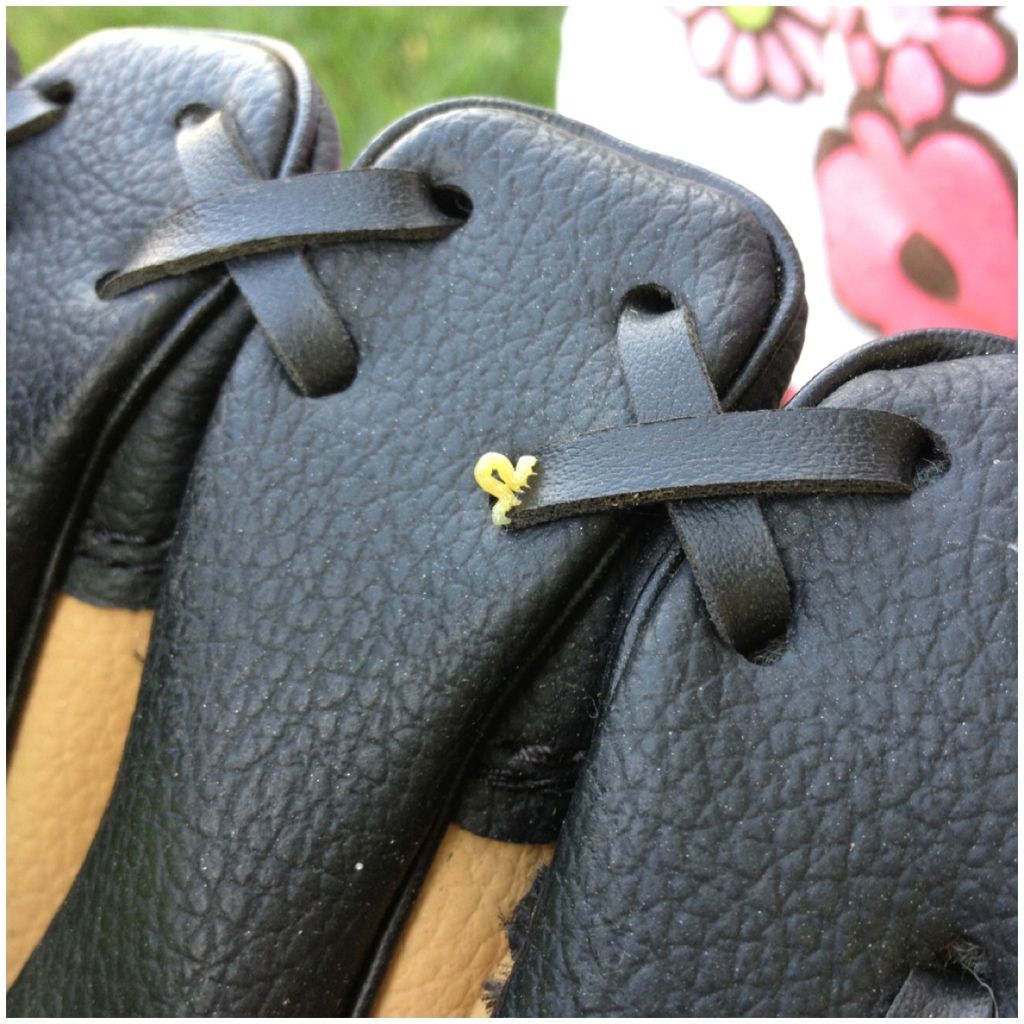 So inchworms, I can handle. But for the record, I have not stepped foot in the back yard because you know,
snakes
. CANNOT handle. My spring fever would be quickly cured at the first sight of a snake in my front yard. That, or the first day of 90+ degree weather. Whichever comes first...
Oh Spring, I love you so much. Won't you please stay forever?