Over-sized polka dot shirt, green tank top (
so people "don't see my nipples"--what Lorelai literally said this morning
), floral skirt, blue reindeer socks and mismatched pig tails. NAILED IT.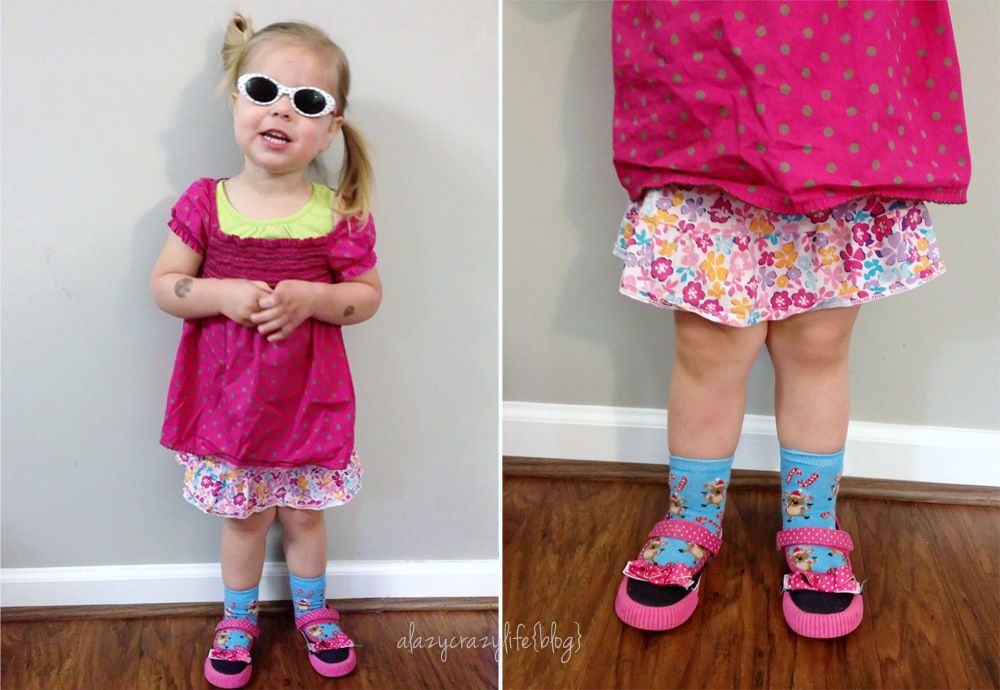 In my opinion, I think we topped the tacky from
last time
. Although...this morning Adam's ONLY comment was about her hair. So maybe it's not as heinous an outfit as I thought? Or maybe she's just totally on trend with all the pattern mixing. ;)
It's Week of the Young Child at daycare, so in addition to today being Wacky Tacky Wednesday, there was also an ice cream social this afternoon. It was perfect timing since the boys were out for early release and could join us. Pretty sure they ruined their dinner with two bowls of ice cream each, but they were sure happy to eat and get to play on the baby toys.
And then we played with inchworms, because apparently that's what we do now.
Lorelai was extremely eager to show her friend the inchworm the Aidan found.
Hope everyone's Wednesday was slightly less tacky, but equally awesome.