With summer officially coming to a close in less than a week (noooo!), I figure it's about time I recap all the things we did on our
bucket list
, some of which I never blogged about. Doh!
Unlike
last year
, we completed everything on the list. Unfortunately, you'll have to take my word for the fishing and the sparklers. The boys went on a fishing trip with the grandparents so I wasn't there to take pictures (
bummer, because I'm sure the pics would have been so stinkin' cute! Adam and I will have to find time to go with them sometime...
). And we did sparklers on the
4th of July
when we were waiting in front of Target for the fireworks to start, but it wasn't really dark yet, and since we were in a parking lot, the only 2 pictures I took were lame. Maybe this weekend at the beach we can try again?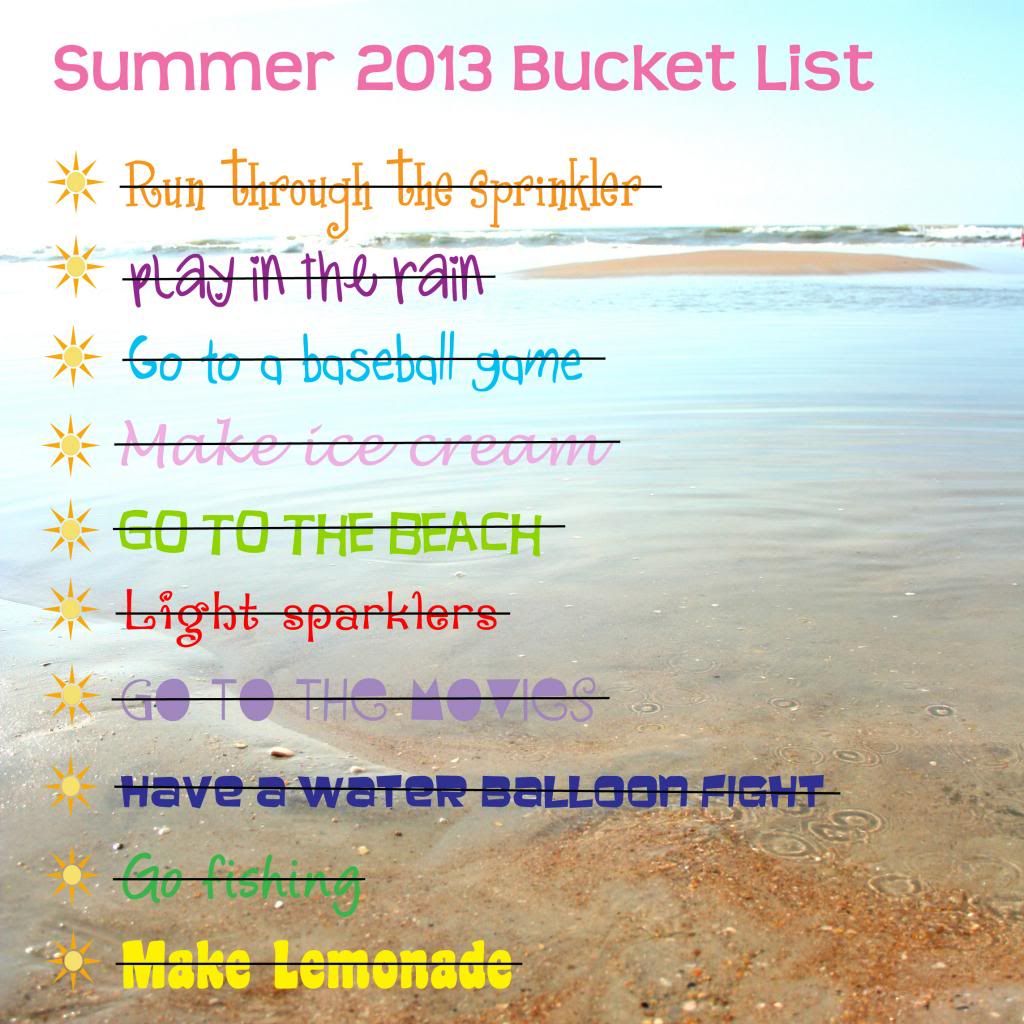 Anyway, we really did have a great summer and I'm super sad to see it go.
We also ran through the sprinkler and had some water balloon fights. Two birds, one stone...twice! Once at the beginning of the summer when their cousins from Atlanta were in town.
Oh, how we love seeing them, and wish it could be more often. The kids always have so.much.fun together!
And then again at Lorelai's
birthday party
. I think that might have actually been three birds with one stone, because that ended up being the most perfect activity for a party I was completely
stressing
about. (
Thanks to Desiree for that awesome suggestion!
)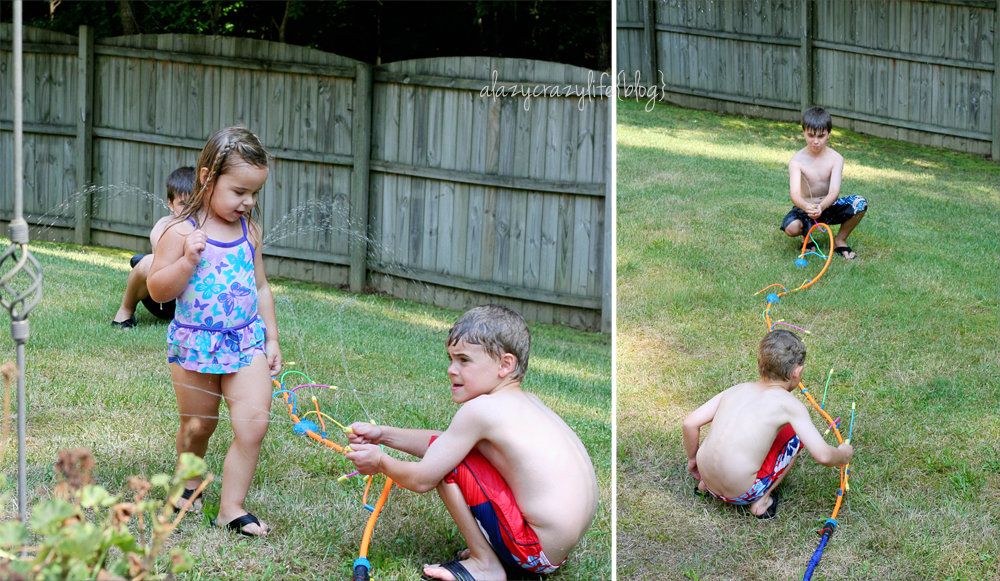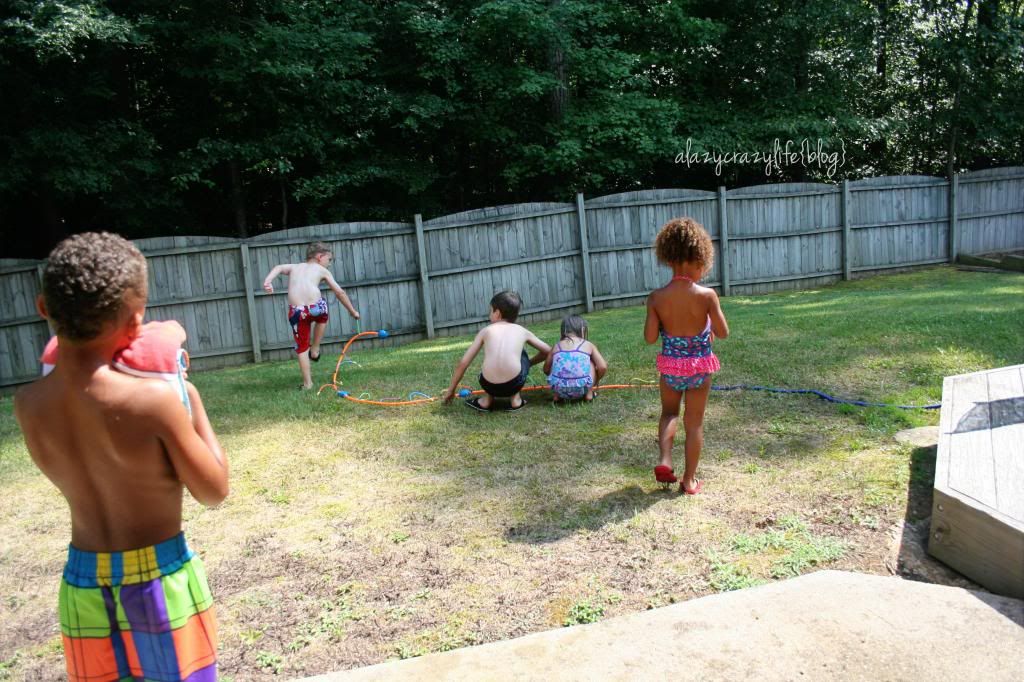 Pay no attention to the weeds and dirt we call a back"yard." We've since done some patch seeding and it's looking...maybe a little bit better?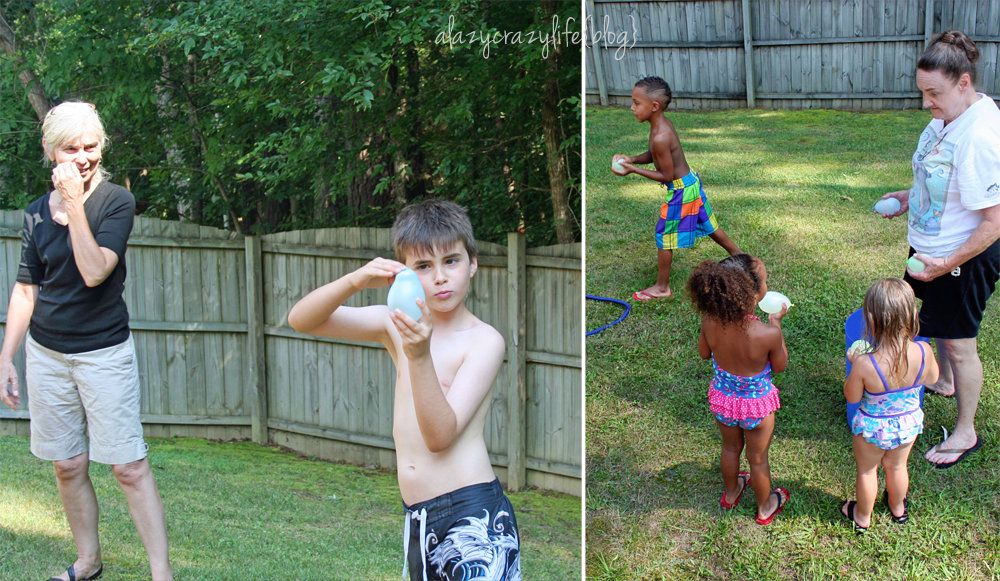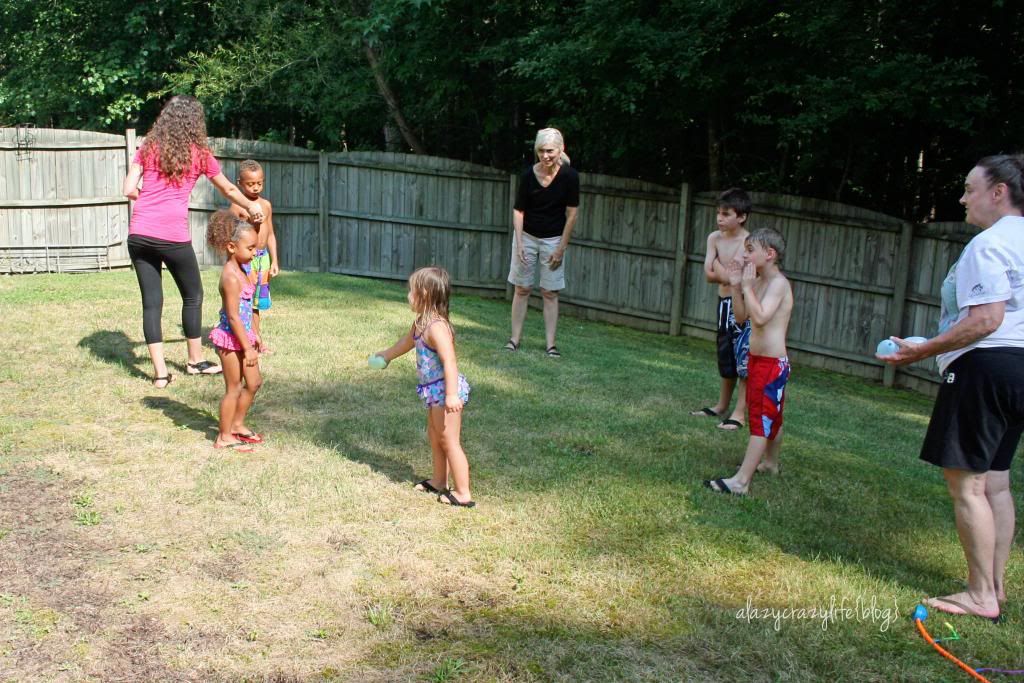 Since our summer break from school is only 5 weeks long, it's easy to feel like we got gypped out of a "real" summer. But darned if we didn't make the most of it, even after the boys were back in school.
Although many of these are things we probably would have done anyway (
some probably not!
), it's nice to put them in a list that we can check off and look back on to see that we really did make a lot of great summer memories.