Since our summer break has officially begun, the kids and I put together our 2013 summer bucket list this weekend.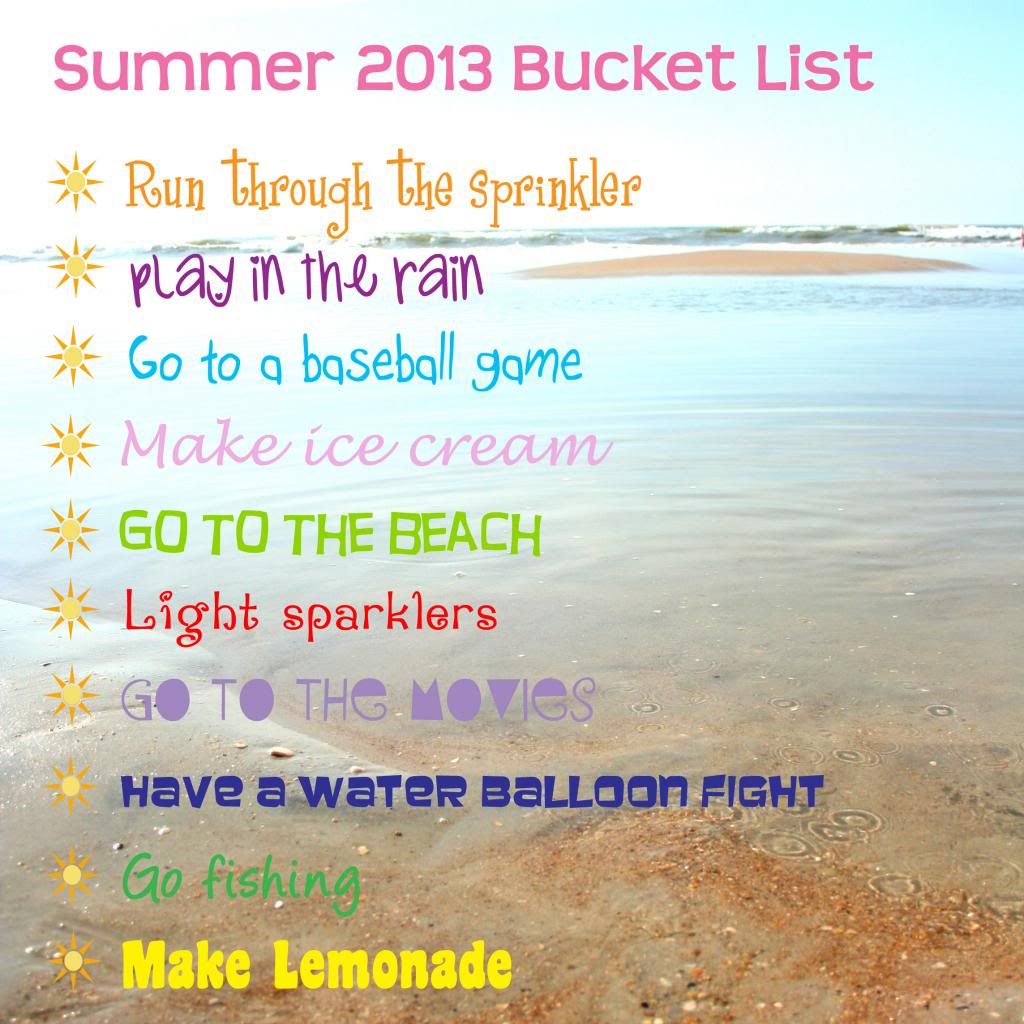 There are several repeats from
last year
because there are just things we do that are a given (
the beach, duh
) and ones we really liked last year (
playing in the rain
), so the boys wanted them on the list. But we did come up with a couple of new ones, and I hope to get creative with at least one new one each year.
Like last year, it's not long and crazy because we only have 5 weeks and most of these will have to happen on the weekend, but it's a good way to focus on enjoying the summer and not treat it just like any other weekday/weekend. Since let's face it--it's really not
that
different from school weeks or trackouts minus the homework, of course.
But we're ready for some fun in the sun. Summer 2013, bring it on!