3 years ago today, at 6:03 am, a baby girl was placed in my arms and I fell head over heels completely in love all over again. 3 years ago today, the best big brothers in the world met the sister they'd been asking for.
3 years ago today
, our family became complete.
And today, I wish a very happy 3rd birthday to my most favorite girl in the whole wide world!
Pretty sure everyone is sick of me playing the "3 years ago today" game I've been playing all weekend. I'm caught up in all the nostalgia of the past week surrounding the births of my first and my last (poor Logie is all out on his own in September.
Marsha, Marsha, Marsha!
). Maybe moreso than normal, although I'm not sure why.
Maybe it's because not only does Aidan seem
so grown up
all of a sudden, but so does Lorelai. Double whammy!
MY
baby is no longer
A
baby. She's a legit tiny human with all of her words and opinions. Her do-it-herself attitude.
Yes attitude
. Her intentional (and unintentional) charm and sass. She has real conversations. She knows and does things now that amaze me. I still see her as my baby, but she tells me "I'm a big girl." Indeed.
Sigh
.
Most of the words I wrote about her
last year
remain as true as ever. She's sweet, beautiful, hilarious, smart, cute and even still snuggly (my favorite thing!). She's so full of personality--the "death by cute" count is at an all-time high (see also:
Lorelai-isms
).
Aidan was so sweet, making sure her glasses were on right and her hair was fixed before we went out for photos.
She's also still quite stubborn. I'm catching glimpses of the terrible threes--very stubborn and often irrational behavior.
Hello, bipolar toddler!
None of her tantrums have been epic so far, though. So I can only hope she follows Aidan's lead and NOT Logan's. Bless my heart if it's the latter.
She's adored by everyone--family and teachers alike. When the daycare director asked if she was ready to move up to the preschool class (she transitions this week), she said "Yes, but Ms. Kim's (her current teacher) gonna cry."
Some other things about Lorelai at age 3:
She loves the color purple. The only present she explicitly asked for was purple sunglasses. (Thanks, Grandma and Grandpa!)
She asks to "dribe" the car all the time.
She loves to wear dresses.
She's a pro at walking in heels. (Thanks for the gift, Aunt Anna!)
She like to carry a phone around and have pretend conversations with the grandmas, Raina and Luca (cousins).
She likes to play hide and seek with the boys.
The only shows she asks to watch are Doc McStuffins and Mickey Mouse Clubhouse. I can't convince her to watch anything else in bed on weekend mornings. Believe me, I've tried.
She loves milk, likes water with ice, doesn't ever ask for juice. Wouldn't even drink the lemonade we made for her party!
She loves for me to pick her up, and when I do, she gives me the BEST monkey hugs. Legs and arms wrapped tightly around me, holding me close.
On the more frustrating side, she's still pretty hot/cold with her daddy. But she always asks for "Daddy after" to tuck her in after I do my story/lullaby thing.
We celebrated her yesterday with a simple family party at home, and this morning she woke up to balloons and snuggles. I took the afternoon off to surprise her class with some birthday treats. We went for a bike ride to the bus stop on her new bike, she played in her new tent for a while, then we went to Chick-fil-a for dinner and play time.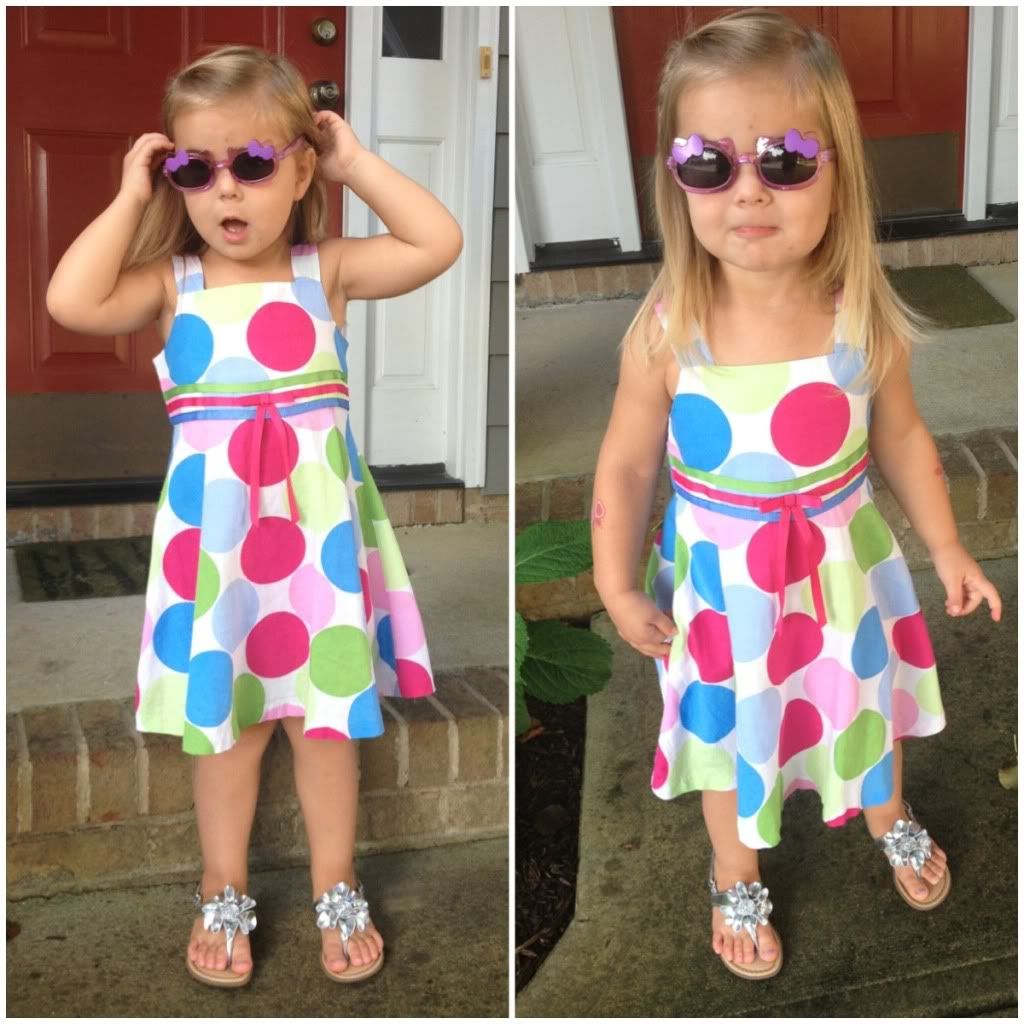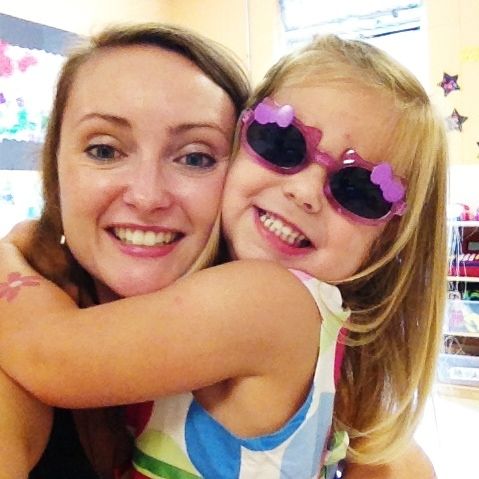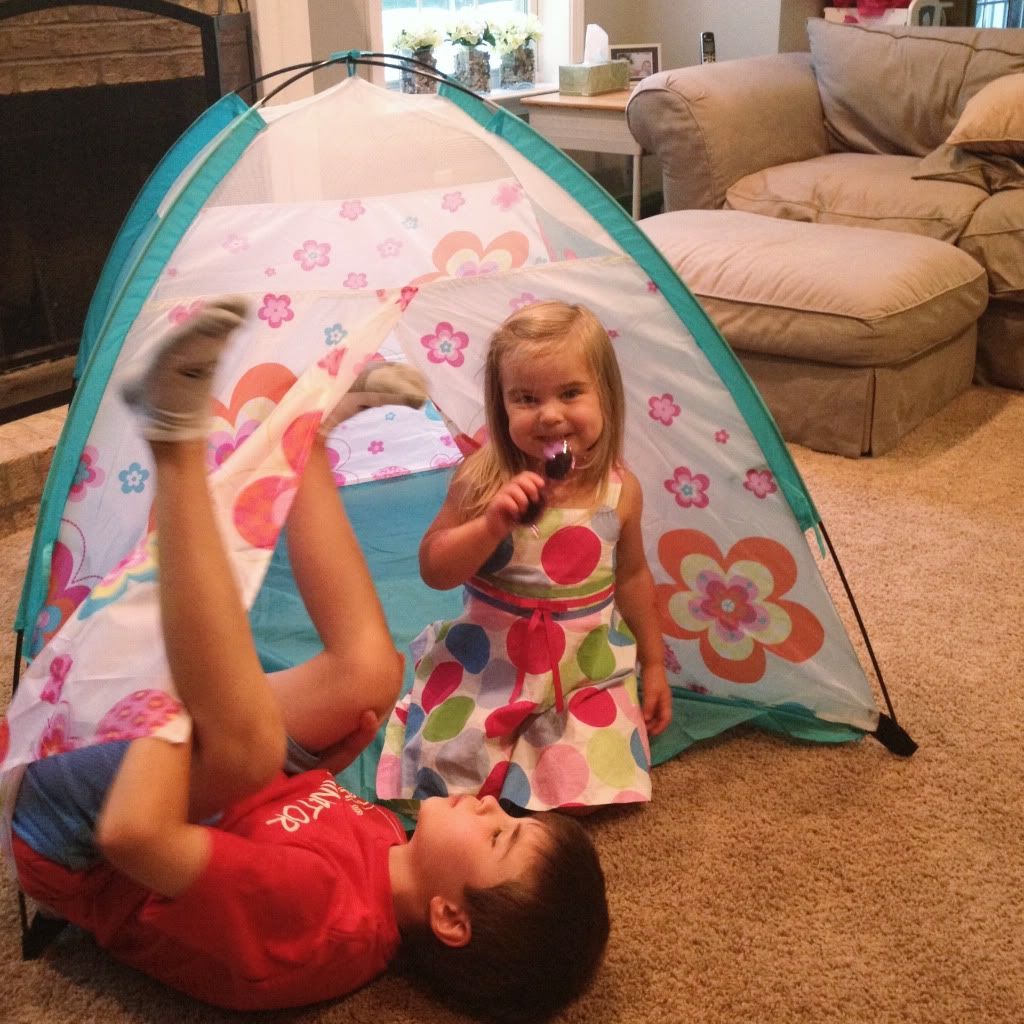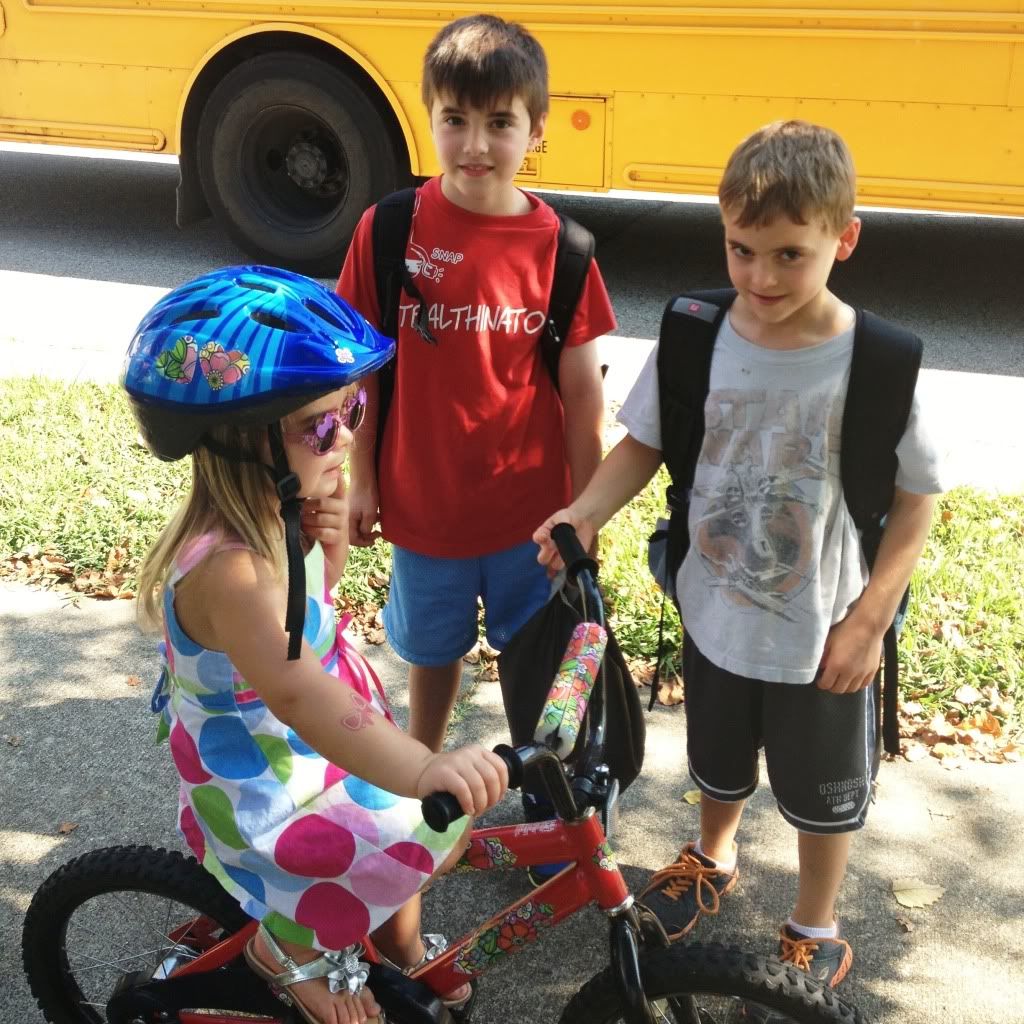 Anyway, I just love every ounce of this sassy and sweet girl (all 39lbs of her!) and sometimes I just can't believe she's ours.
(Photo credit goes to Aidan on this one. He was the only one around, and happily took the camera from me. I think I'll start training him on how to use it so he can do it more often! Too bad Lorelai wasn't smiling...)
XOXO, sweet girl!