...now that my children got to play.
We crossed another item off our
summer bucket list
this evening, and I think they kiddos had just as much fun as
last year
playing in the rain.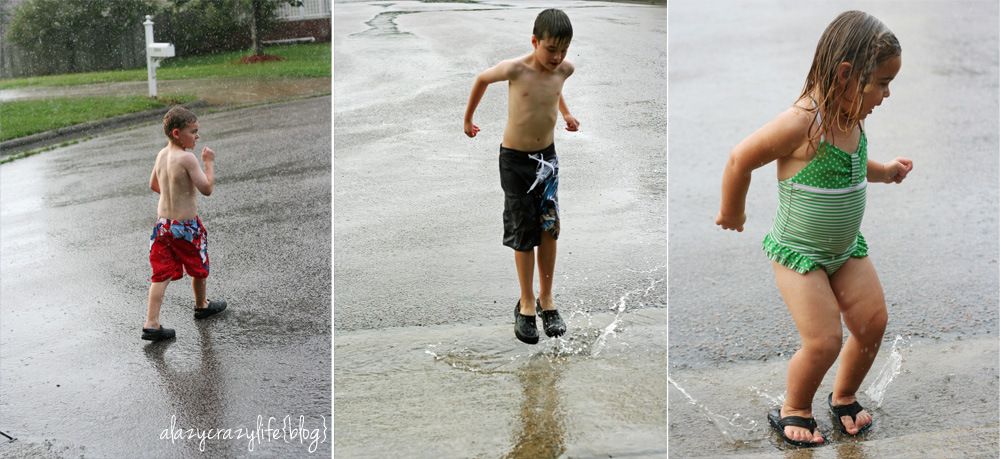 We've had plenty (
waaaay too many
) rainy, dreary days lately, but they've almost all been part of thunder storms with crazy wind, thunder and lightening. Not ideal for playing, obviously.
But this afternoon, I cut out of work a little early in an effort to beat the rain (a
nd let's face it--start my glorious 4-day weekend a little early!
). As I was driving the kids home, there were no storms, just rain. Perfect for playing, finally.
We got home and they got changed, but it stopped raining right as they walked outside. Total bummer! So we watched a movie instead, had dinner, then went out to play. And just when we thought all hope was lost for playing in the rain, like magic, the skies opened up and the rain started to fall.
They splished and splashed and ran around like crazy, enjoying every second. More childhood memories were made. Even before we were all the way inside, they were asking when it was going to rain again.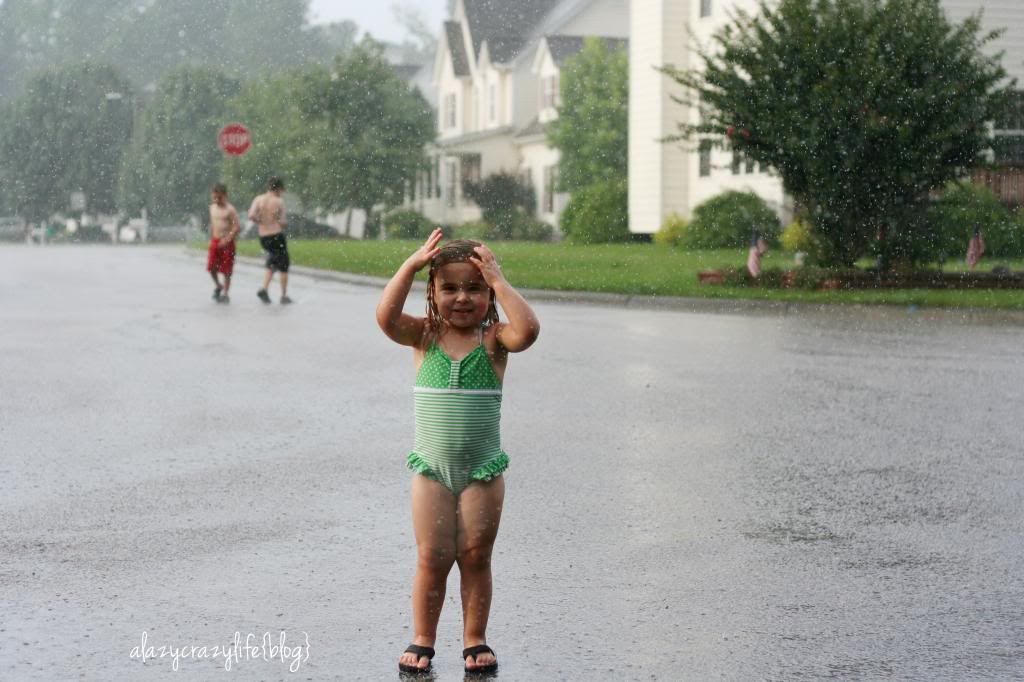 Gotta be honest though, now that we've checked this item off our list, I'd be happy to not see another rainy day for the rest of the month! The storms and rain we've had lately are crazy and so not normal for June/July in NC. Rain rain go away!
Unless it's at night or a quick, harmless shower in the evening so I don't have to water my plants...