Let me first say that I'm really glad Lorelai doesn't have any issues pronouncing "truck" because that would have made for a very obscene evening on Tuesday.
Our neighborhood hosts an annual National Night Out event where there are fun things like balloon animals, face painting, a raffle (which we didn't win), and ice cream. The biggest thing though, is that the local fire department brings out fire trucks.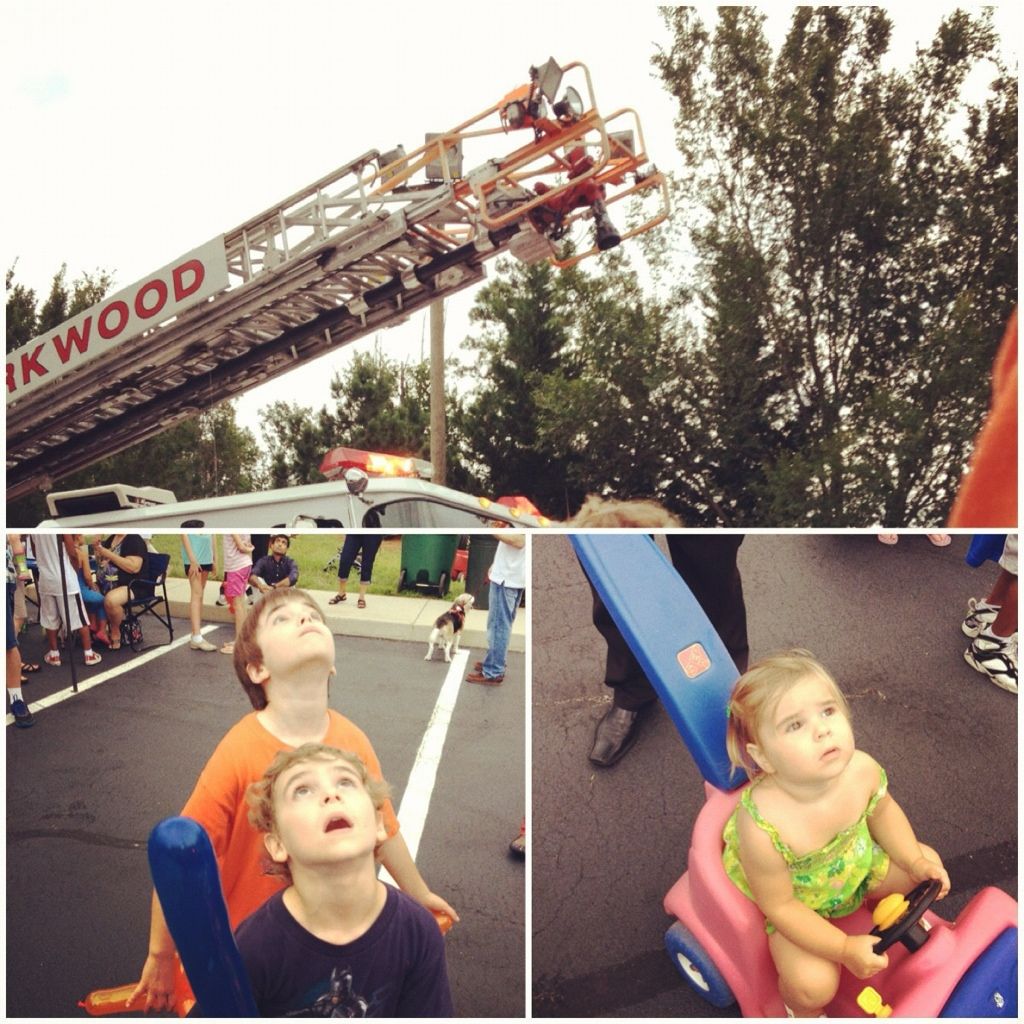 I've never seen the ladder on a truck go all the way up before in person. We were all mesmerized.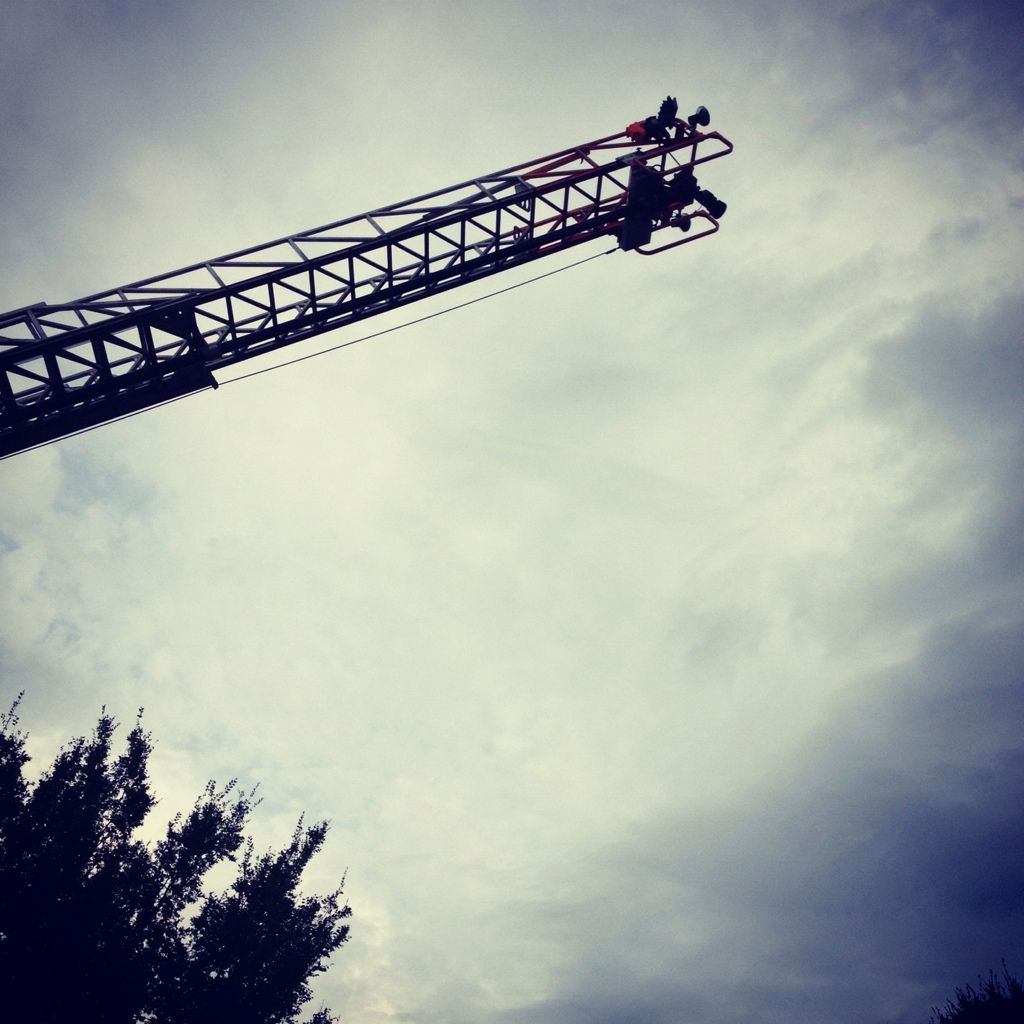 Lorelai was very excited about them from a distance and kept saying "fire truck" over and over (and over) again. But when we asked if she wanted to go see them up close and talk to the firemen, she would say "I'm scared." Good thing Daddy was there to protect her. :)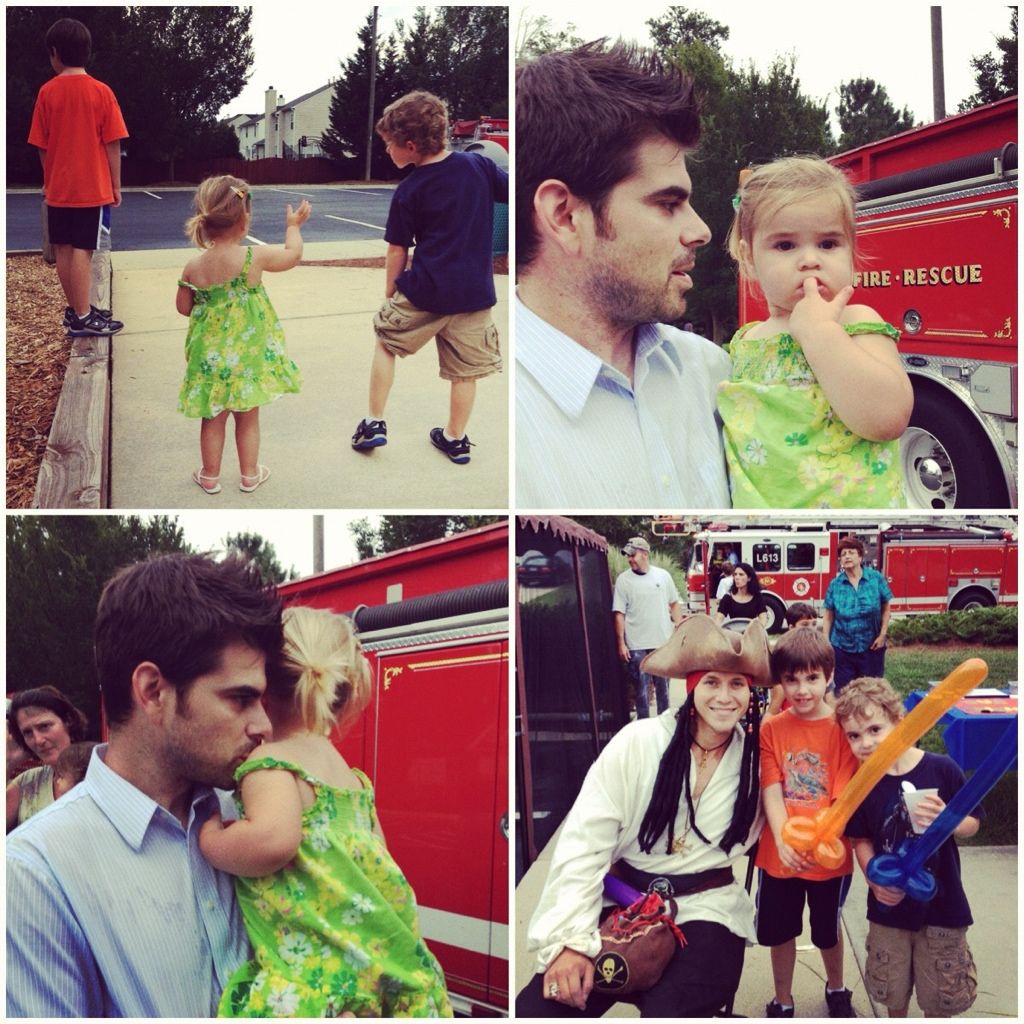 Sometimes we'll get a police car or a motorcycle the kids can look at. This year, we got an ambulance. For the record, this is the only time I ever want to see these dudes in the back of an ambulance.
But I think aside from the balloon swords the boys got, the biggest hit, as always, was the fire hose. Lorelai even got in on the action this year. (After she almost jumped into the line of fire once. Oops.)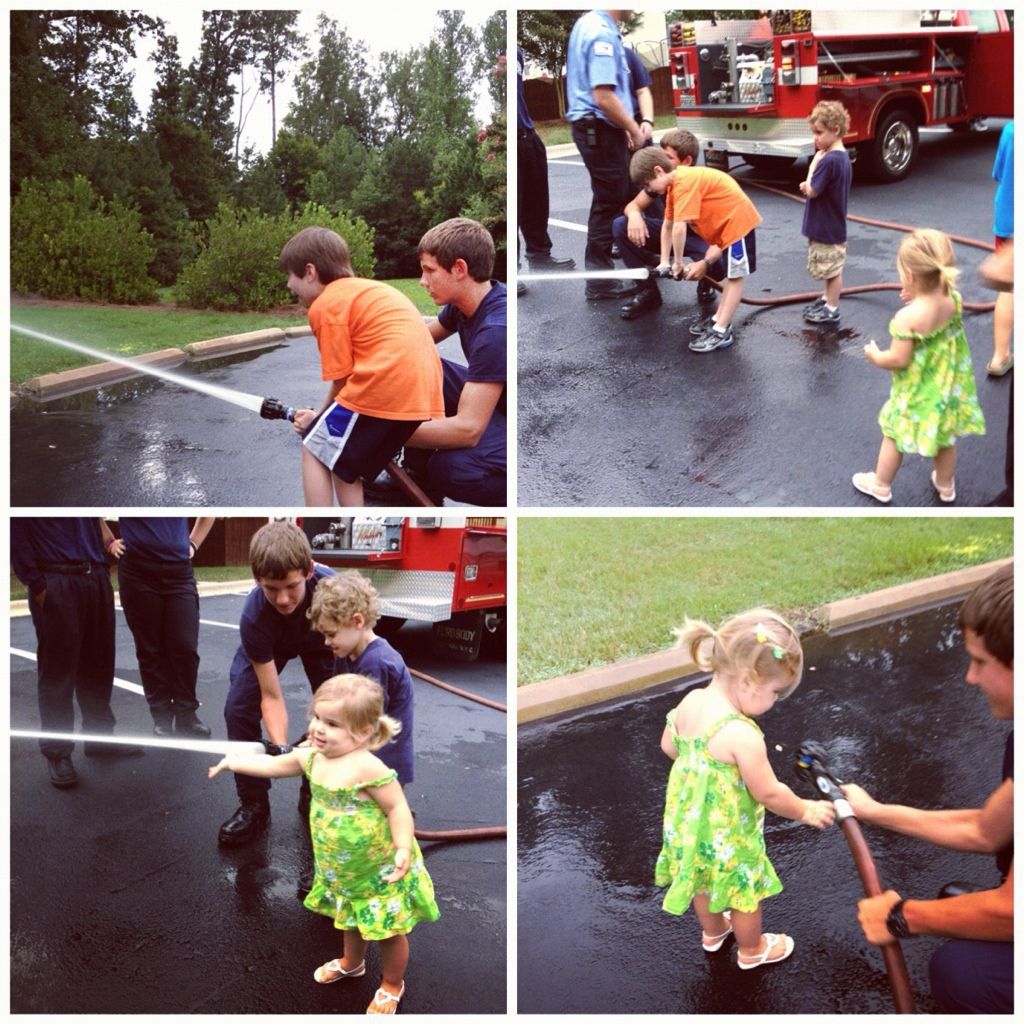 Lorelai got pretty soaked, but we all went home happy. And miraculously, the balloon swords are still going strong!