I've totally slacked off on my weekly photo dumps...mostly because I slacked off on actually taking photos. Oops! Of course I've instagrammed a few here and there, but my lazy ways got the best of me.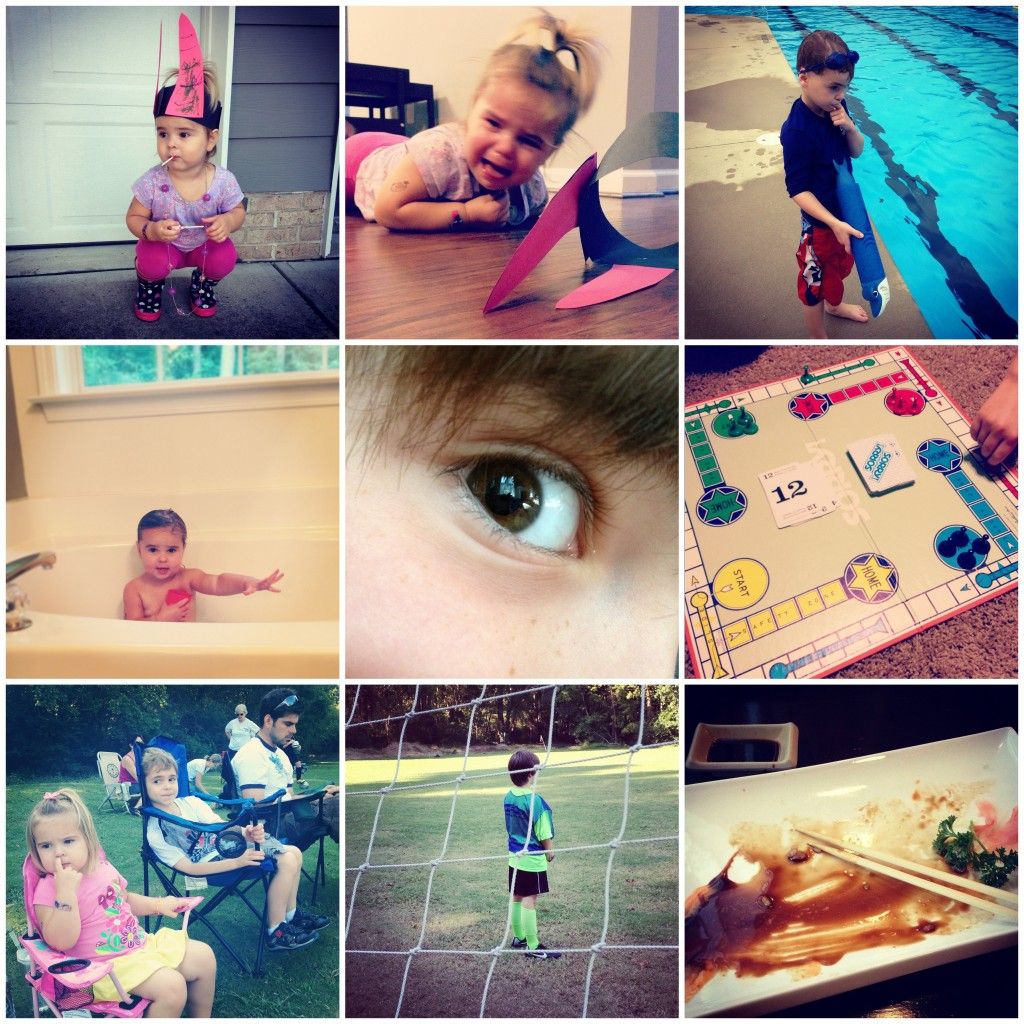 Random comments:
Lorelai loves her new rain boots!
The boys have made it through all of the Star Wars movies, thanks to Friday movie nights.
Lorelai loves to enjoy post-bath tv watching with daddy.
There was a frog on our back porch door (did that even need explanation?)
I want to start playing more games with the boys. I think a family game night needs to start happening regularly.
I polished off two huge sushi rolls at lunch last week even though I had really planned to save some for dinner.
The kids are all sporting angry birds tattoos.
Zumba seriously kicked my butt this Saturday, even my belly button was sweating. I'm still sore!
Aidan had his first soccer game this weekend. Unfortunately, his team lost and he got a few goals scored on him--to be fair, not a kid on his team could have saved most of them, the other team was really good.
Lorelai learned about dinosaurs at school last week and came home sporting some dinosaur horns.
She then lost her mind when I told her she couldn't have a second lollipop before dinner and threw a HUGE tantrum, complete with kicking and screaming on the floor. Yikes.
After going through the phase of constantly avoiding the camera, Aidan has turned into the king of photobombs. He jumped in front of my camera as I was trying to get a rare picture of Logan (who has turned into the camera avoider). I got a great pic of his eye though. Love those freckles.