As my Timehop app so
cruelly
kindly reminded me on Monday, a year ago this week Adam and I were on our amazing second honeymoon
cruise
. With the chilly, dreary weather we've been having this week, it makes me extra bummed to know I'm here and not there. Sigh.
Anyway, since I completely forgot to post about our excursion to the Cayman Island Turtle Farm last year, I figured now was a perfect time to reminisce.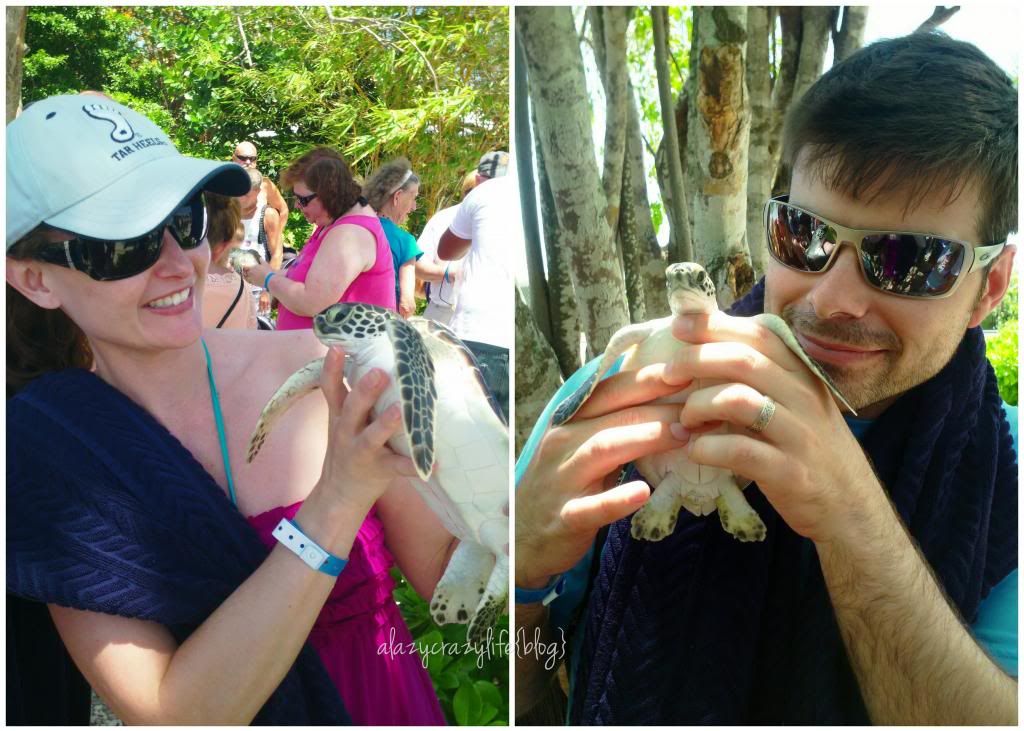 We got to hold sea turtles!!
We hadn't actually pre-booked any excursions for Grand Cayman, since we had already spent money on the
Ruins of Tulum
and
zip-lining in Belize
. I kind of figured we could just lounge on a beach or walk around. But at breakfast that morning, we just happened to be at a table with two different groups who were both going on various excursions to the turtle farm, and were talking about how awesome of an experience they heard it was.
There were all these separate tanks where turtles of the same age were grouped together. I love how hands-on it was, and how informative.
They totally sold us on it, so we at quickly and made a beeline to the excursion desk to see if anything was still available (a lot of excursions sell out early or leave first thing in the morning). We lucked out that there was still an open one that included a visit to the farm, lagoon snorkling, access to their swimming pool/slide and lunch.
It was totally impromptu, but I have to say that I enjoyed it as much (if not more!) than the planned excursions I had been looking forward to for months prior to our cruise. Getting to hold the turtles of different sizes was amazing, and snorkeling with them in the lagoon was really cool. What would have been really awesome is if they had some of the huge 500lb turtles in the lagoon...but no such luck :)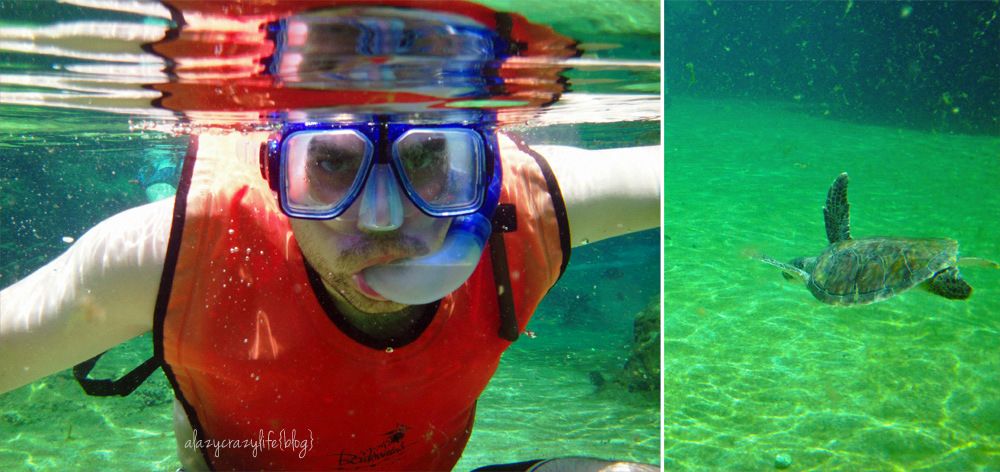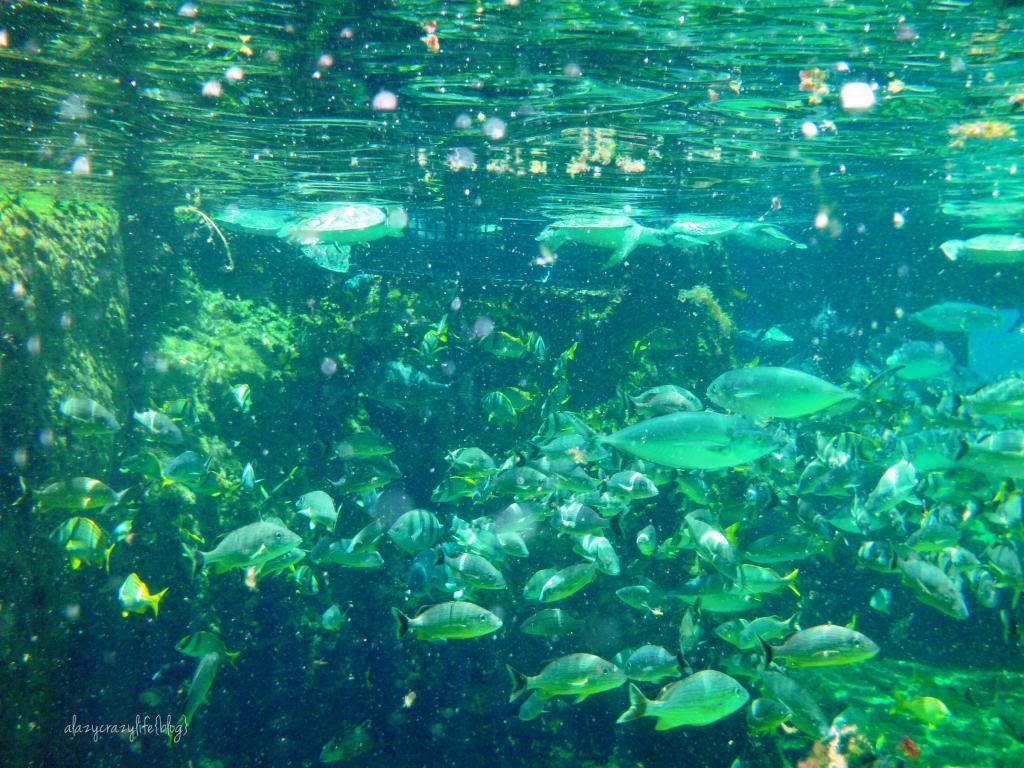 Afterwards, we had time to lounge poolside (
and watch all of the iguanas climbing on the rocks
), eat lunch (
neither of us had the courage to order their turtle soup though!
), and wander around the grounds and aviary. We also spent a bit of time gawking at the tank of GIANT turtles. Unfortunately, none of the pictures I took turned out, and you can't tell how big they really are from the video I took, but they were as big as me.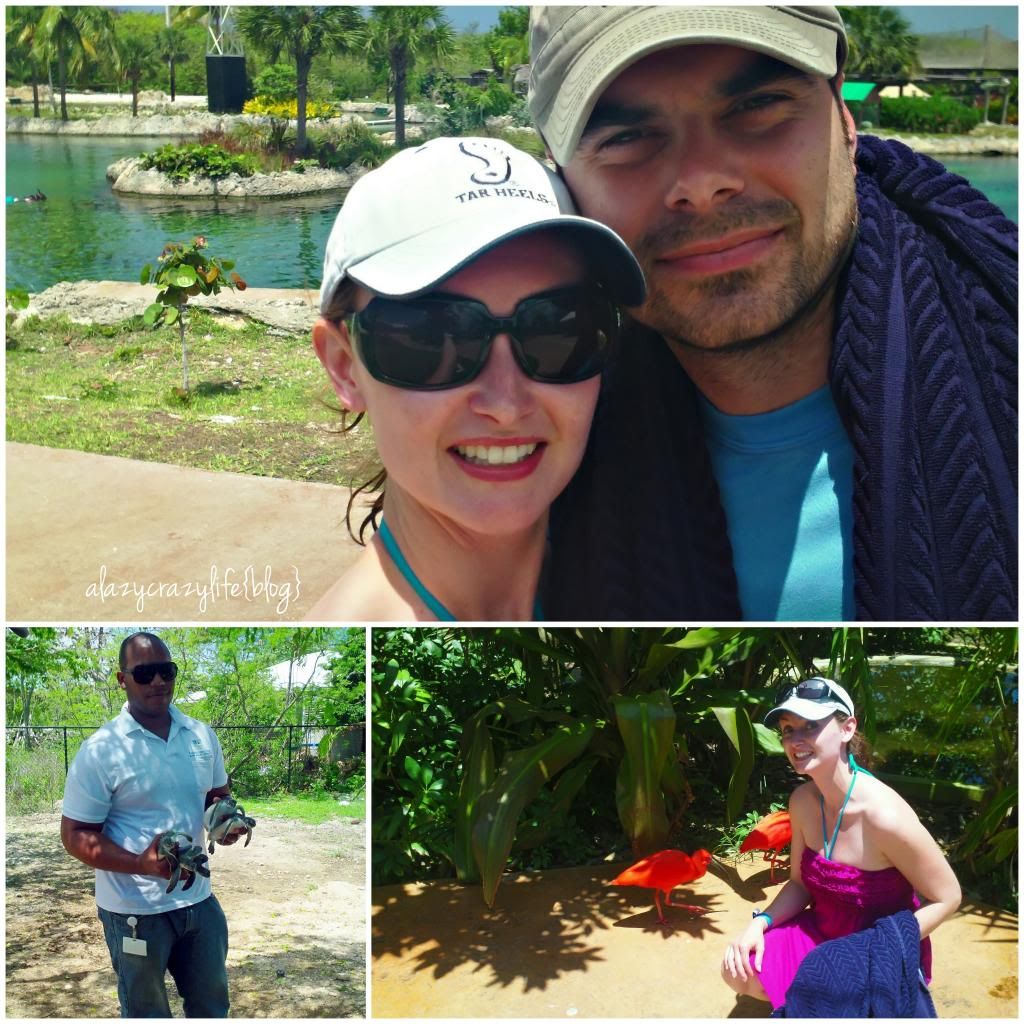 Adam and I kept thinking that was something the kids would have LOVED. That plus the trip to stingray city we took on our
honeymoon
, and the options for dolphin excursions put Grand Cayman on my list of places to take the kids one day. As fun as our annual trips to
Topsail
are, I would love to be able to take the kids on special vacations like this so they can experience more of our country and the world. Who knows if/when that'll actually happen, but I can dream, right? :)