This weekend, I got around to finally doing some things I've been thinking about (and putting off) for a while. First of all, I joined
twitter
and set up a
Facebook page
for my blog. Follow me? Please?
Honestly, I don't know why I really did it. It's just more social media to maintain, and I don't really even "get" twitter. I mean, I guess get it in general, but I don't know how much I'll even use it, and so far I find it kind of hard to follow. Tweet, retweet, links out the wazoo,
where are all the pictures
?! Can you tell I prefer instagram? Been a member for a day and have yet to send my first tweet. Total selling point for following me, huh? ;) But everyone and their mother's cousin's friend has a twitter account and a FB page for their blog, so I was feeling kind of left out. And one of the things I like best about blogging is the networking and "meeting" new people, so it seemed like a natural step. I guess.
*****
And the other big news is that we finally got a new toilet seat for the boys' bathroom! Wait, you don't consider that big news? Well when the seat has been cracked for a while and then your son literally carries a (
gross nasty ewwww
) toilet seat across the house to show you how broken it is, you'd be eager to get a new one, too. But really the big news is that on our trip to get a new toilet seat from Lowes, we just happened to see a fridge we really liked, at a good price. So naturally we hopped in the car to hhgregg to see if they could beat the price. They did, so we got a fancy new fridge this weekend! And for the record, I was the one that talked them down on the price even further, because Lowes' extended warranty is cheaper. Bargain hunting/comparison shopping for the win!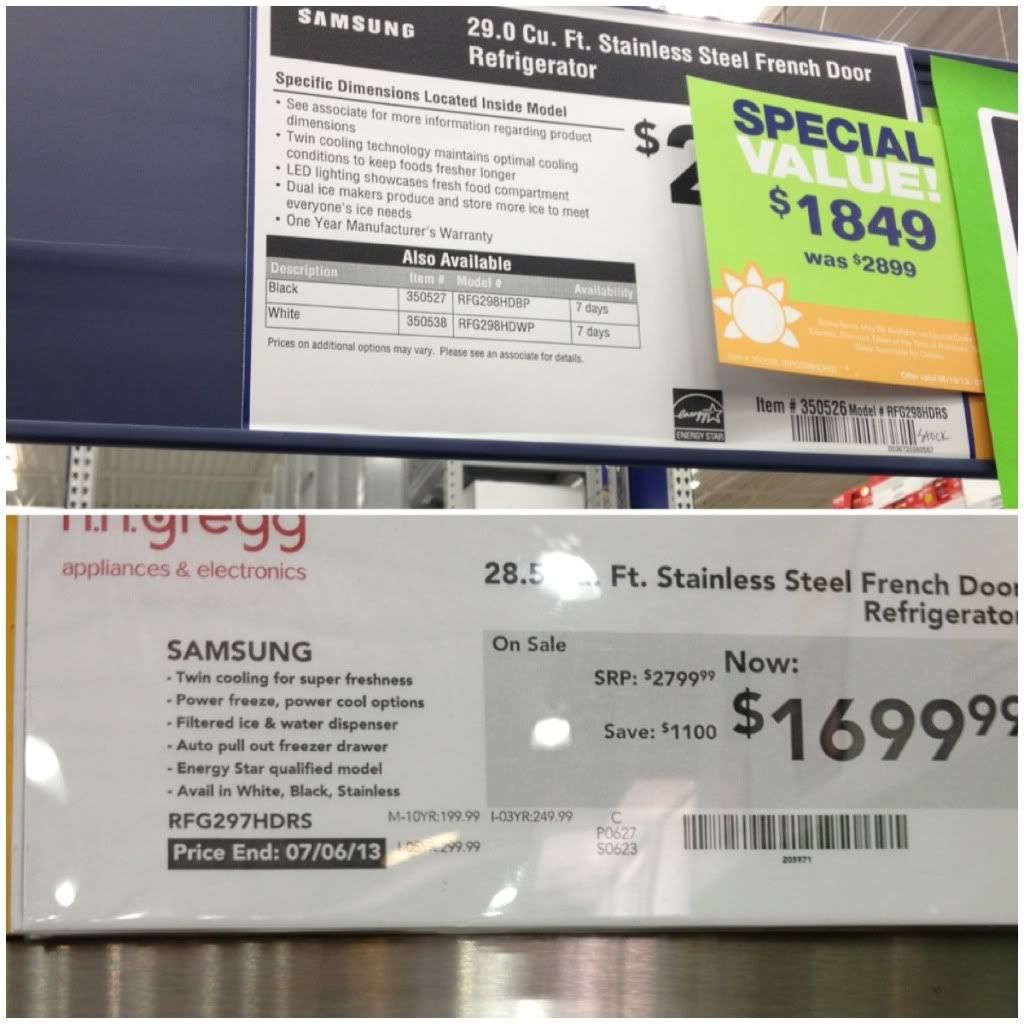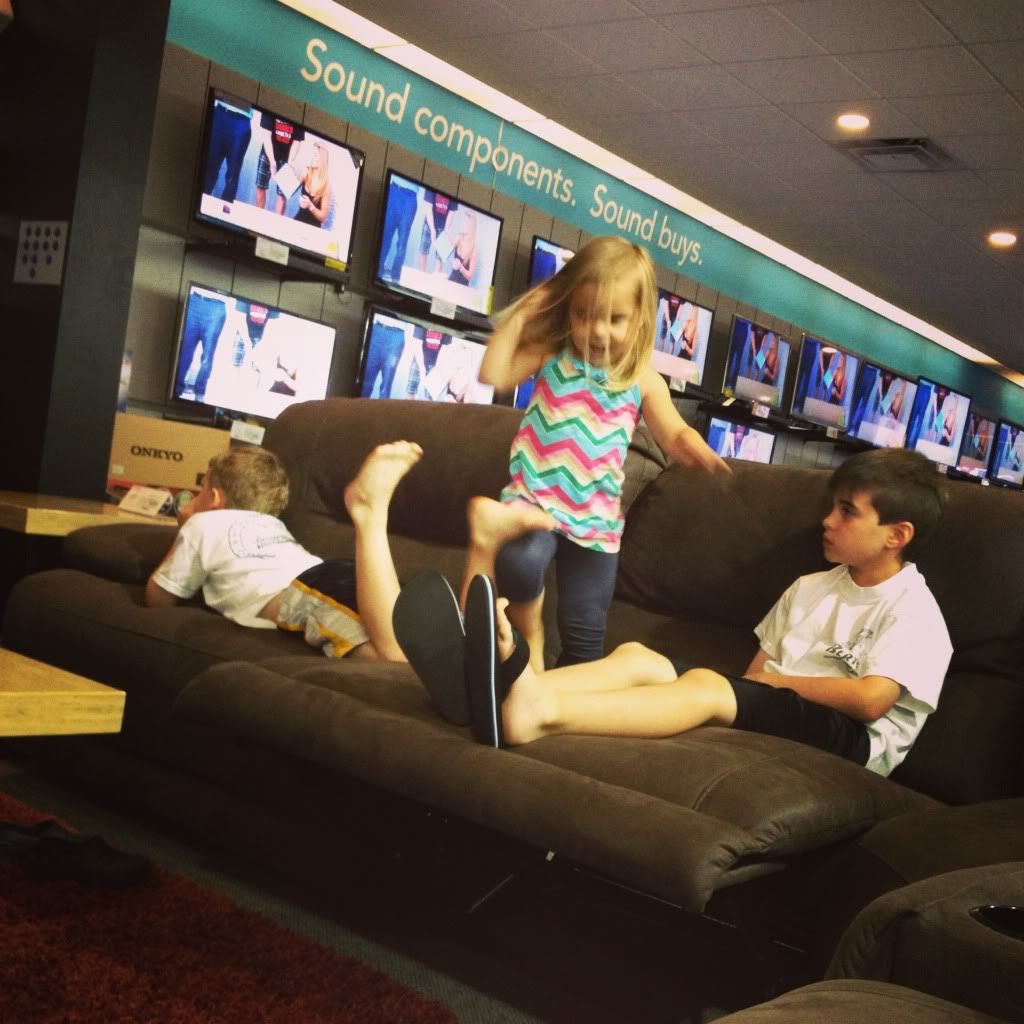 Okay, they're *slightly* different models between each store, the differences being .5 cu. ft. and an extra ice bucket.
For several months now, we've had some sort of buildup that's caused water to drain into the freezer instead of down the back (
?? I know nothing about the inner workings of appliances
), so we've had a towel across the front of the freezer to catch the water before it spills onto the floor, and we've had to remove everything on the bottom to chip out the ice every couple of days. Such a PITA. And before we came up with the janky towel solution, we missed some leaks and the laminate flooring and baseboards behind the fridge got warped. So glad to finally have a replacement after putting it off for so long.
Isn't it pretty? I want to pet it. Every time I open the doors, the led lights glow all pretty and I half expect angels to sing. Weird?
Probably
.
Side note: It'd be MUCH prettier if we finally got around to painting our cabinets white after all these years...