It's February 10, so that means it's time for another 10 on 10 post!

These photos were all taken yesterday evening inside. I'm still using and loving my 50mm 1.8 so I played around a lot with focal points and shallow depth of field. It totally makes me feel like a professional :) I'm still struggling with white balance a little (I used AWB) and had to do some tweaks in Picasa. I just did some auto color and auto contrast because I didn't feel like messing with Photoshop. The color was better than
last time
though, and overall I'm liking what I took.
On the way home from the bus stop, Aidan picked a flower to give me. Awww!
Holy gross nails, batman! We clipped and scrubbed them as soon as I saw this photo.
He also had some Star Wars drawings to show off. The boys are pretty much obsessed with Star Wars these days so I see a trip to the movies in our future!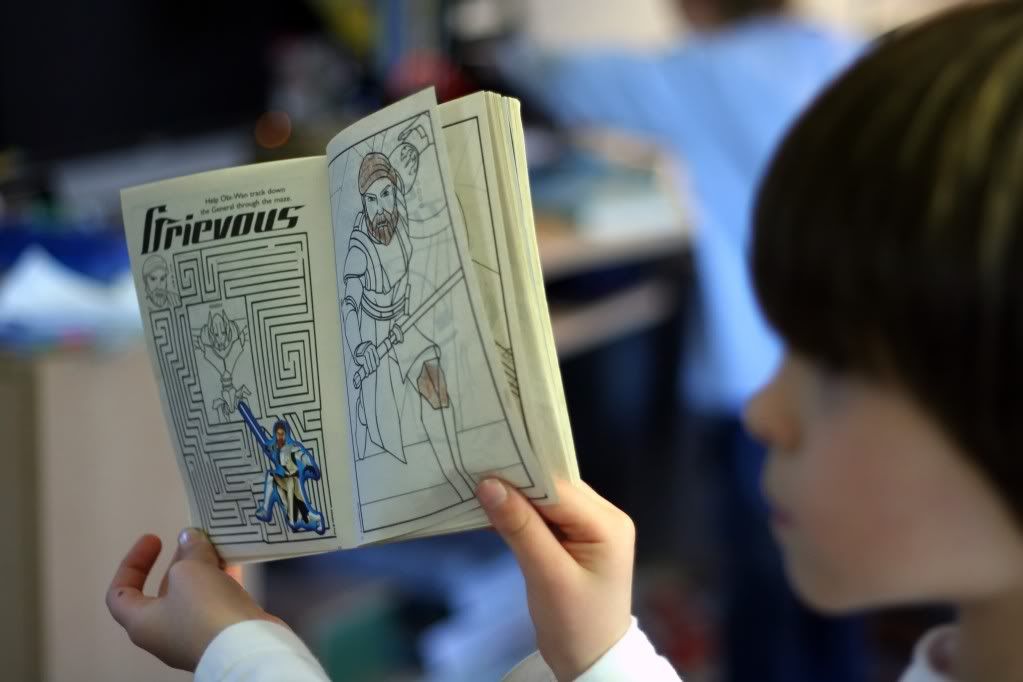 He threatened to blast me if we didn't take him to the movies. (Just kidding! I stopped him from blasting his brother and posed him like this so I could take the pic.)
Lorelai did some coloring while we got dinner ready.
It was serious business.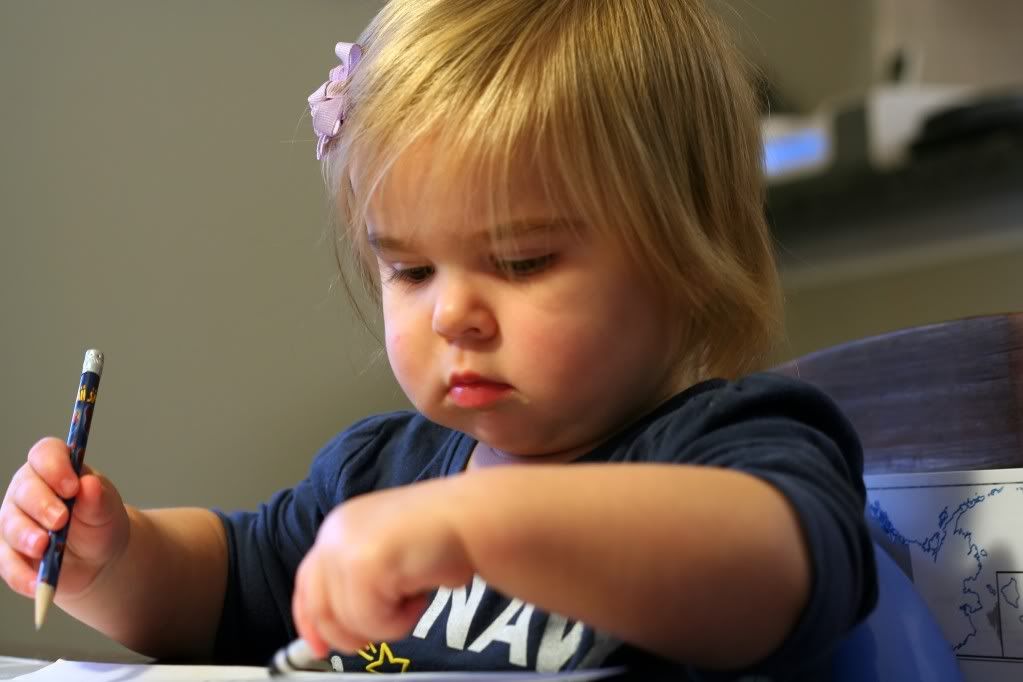 The boys mugged for the camera during dinner. I probably shouldn't have gone all paparazzi on them while they were eating, but I didn't want to wait until it got dark! Momma's gotta have some good pics to blog about :)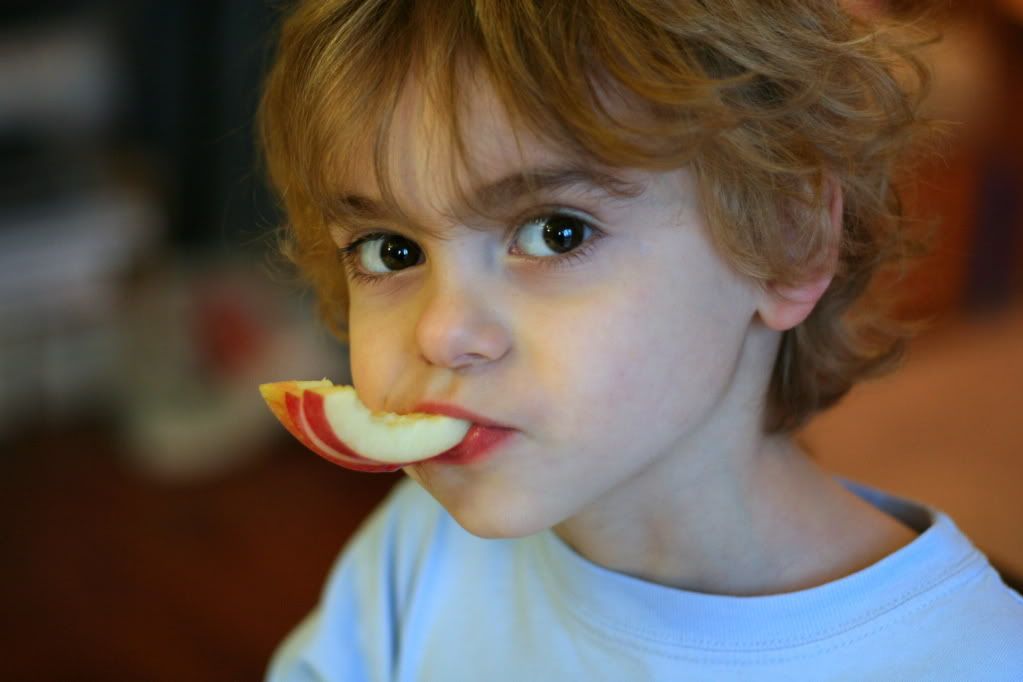 Aidan insisted on making this goofy face, he wouldn't smile. Love it though!
After dinner, Lorelai sported one (only one, the other is lost) of Aidan's UNC happy feet slippers. Despite that nasty loss to Duke on Wednesday, she's still representin' our team. Go Heels! There's always next time...
Linking up with Carly at the simple things.