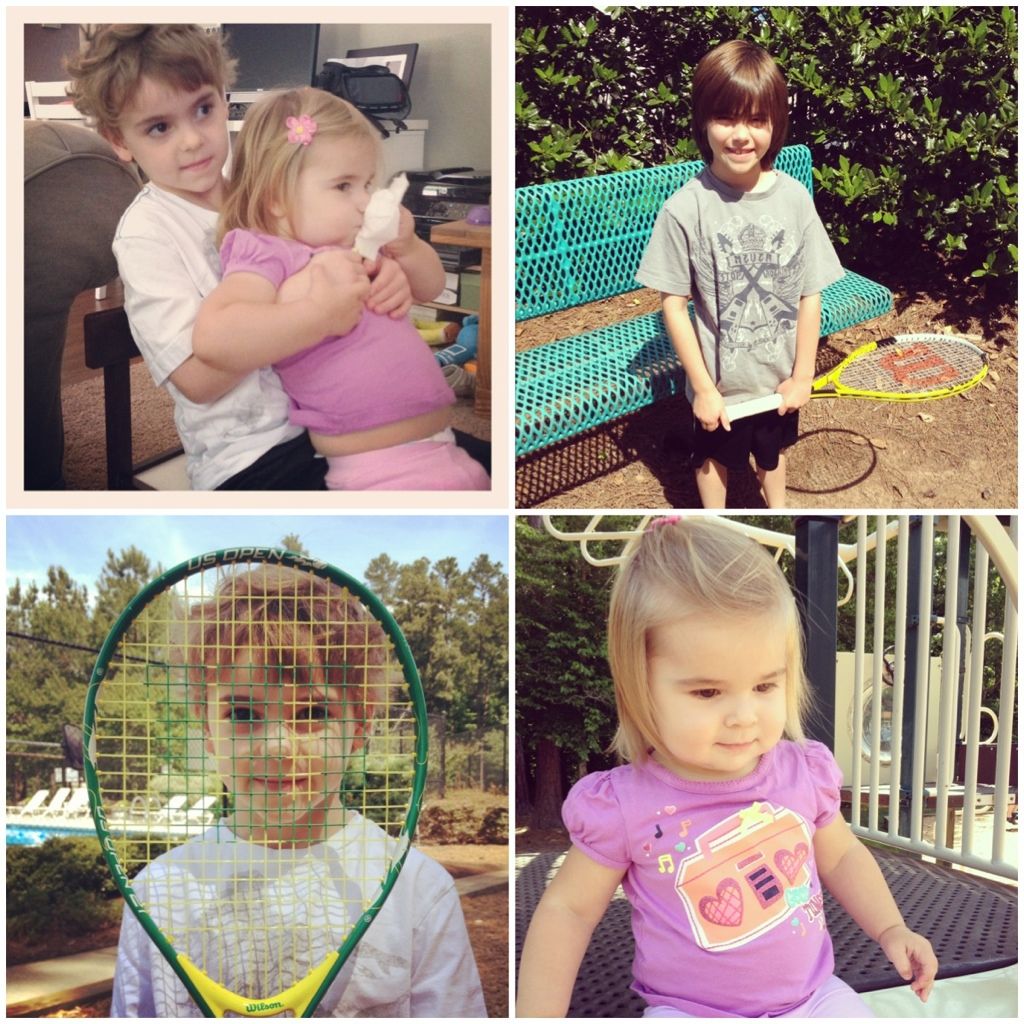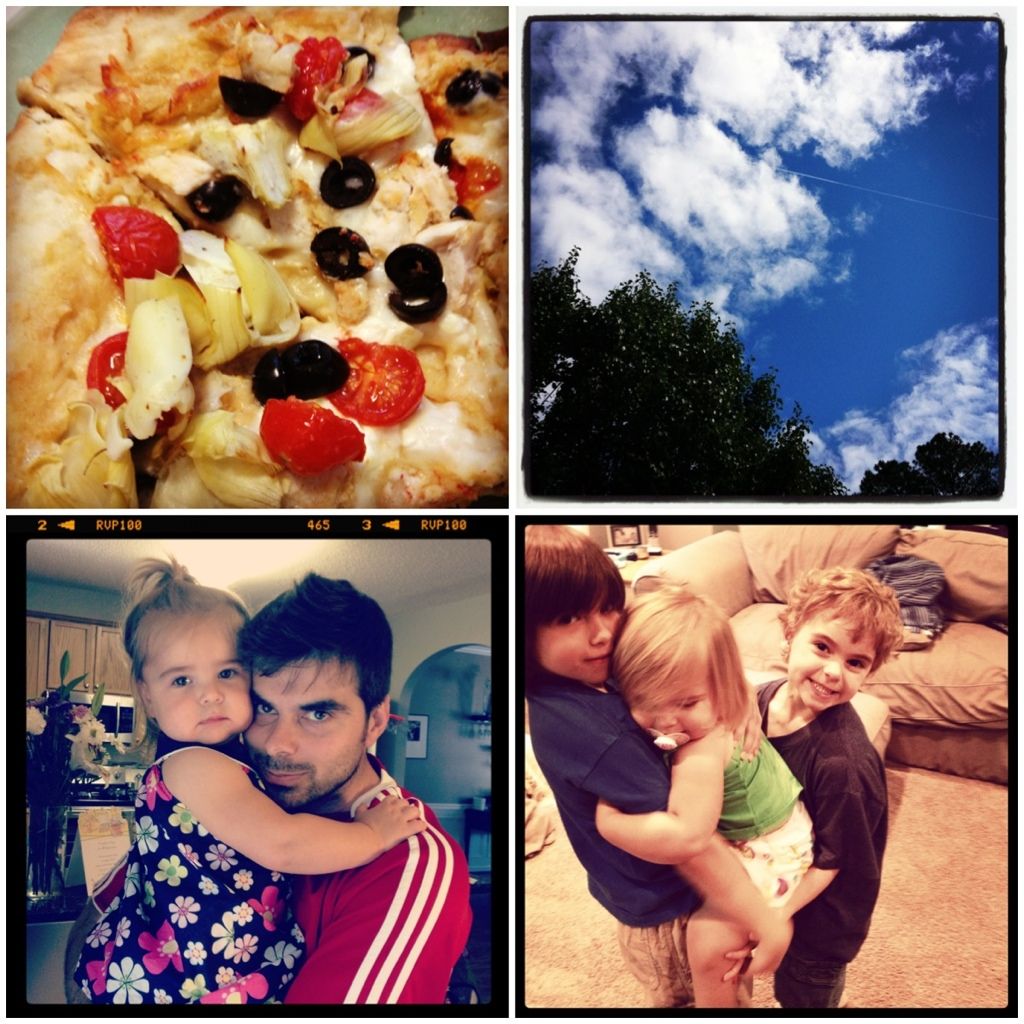 Highlights:
The boys had their last tennis lesson last Saturday. They both really improved their skills, but Logan was glad for it to be over because he started to get bored with it. I think Adam's going to start taking them out to practice on their own more regularly now though.
Last weekend Adam and I made a Mediterranean pizza and it was amazing. Party in my mouth, for real.
Lorelai's summer clothes are so friggin' cute. Love!
We've had a few dance parties this week. Lorelai and Daddy danced :)
Lorelai's been in a much better mood in the evenings this week, yay! (She's still really clingy to me though.)
We've got a family of bunnies in our back yard. I think they live under our deck and they come out all the time to eat our grass. The kids love looking for them every night. Me, I'm kind of worried they're going to get eaten by the snakes.
My birthday!
Some work friends took me out for sushi on Thursday.
Logan made me an awesome pop up card at school, and when he gave it to me, he was so proud, it totally made me cry. Logan and Aidan also played the guitar and sang me a song for my present, which was awesome. Again, they were so proud of themselves. (Logan is really into the guitar lately, we'll probably need to look into lessons for him.)
Lowlights:
Speaking of my birthday, Aidan was in a terrible mood on Friday morning and refused to wish me a happy birthday at first. Logan called him out on it so they got into a fight and Aidan got sent to his room. Luckily, Lorelai was more than willing to cheer him up, so we had do over and it was all good.
And speaking of snakes, I had a nightmare about them the other night. Since I hate snakes (a lot), it was very disturbing. Those types of dreams where you wake up, heart pounding, with the heebie-jeebies SUCK!
It was a pretty great week! How was yours?
Linking up with a good life.