Before the official end of summer, we had one last beach hurrah.
Adam and I took Thursday and Friday off of work, packed up the kids and my mom, and headed down for a nice long weekend of sun and sand.
Well, there was lots of sand, but the sun decided to hide for half the time. Clouds and rain be damned, we still had a good time.
It was a great way to say goodbye to summer and kick off our three week fall break from school.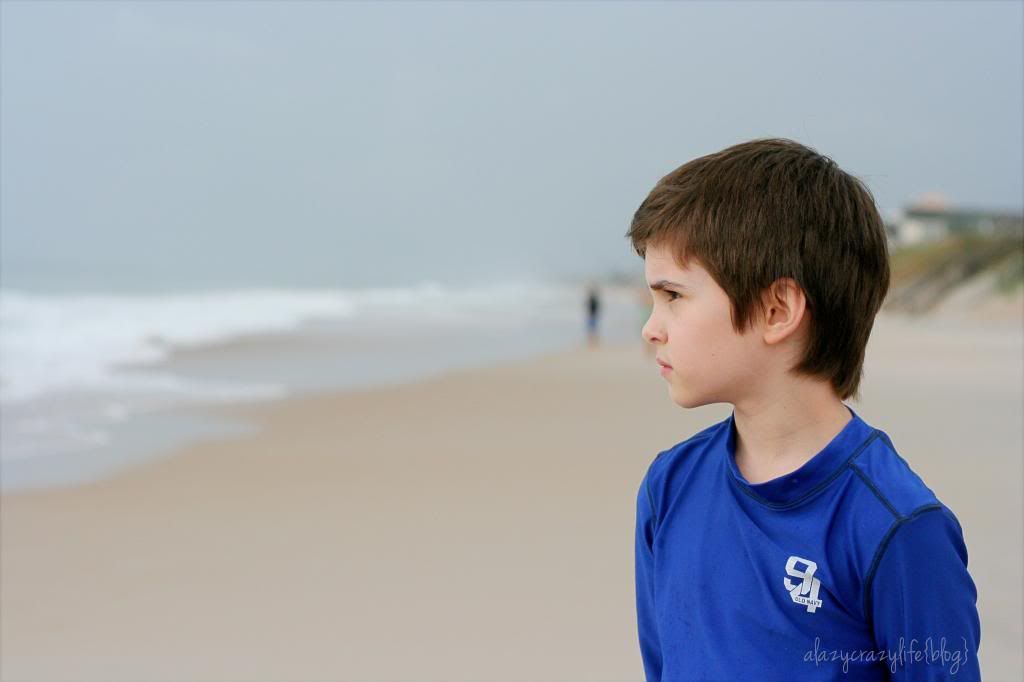 Luckily the weather was still warm, despite the clouds. But we did have our fair share of chattering teeth and blue lips after playing in the water for a while. The water was actually pretty warm, too.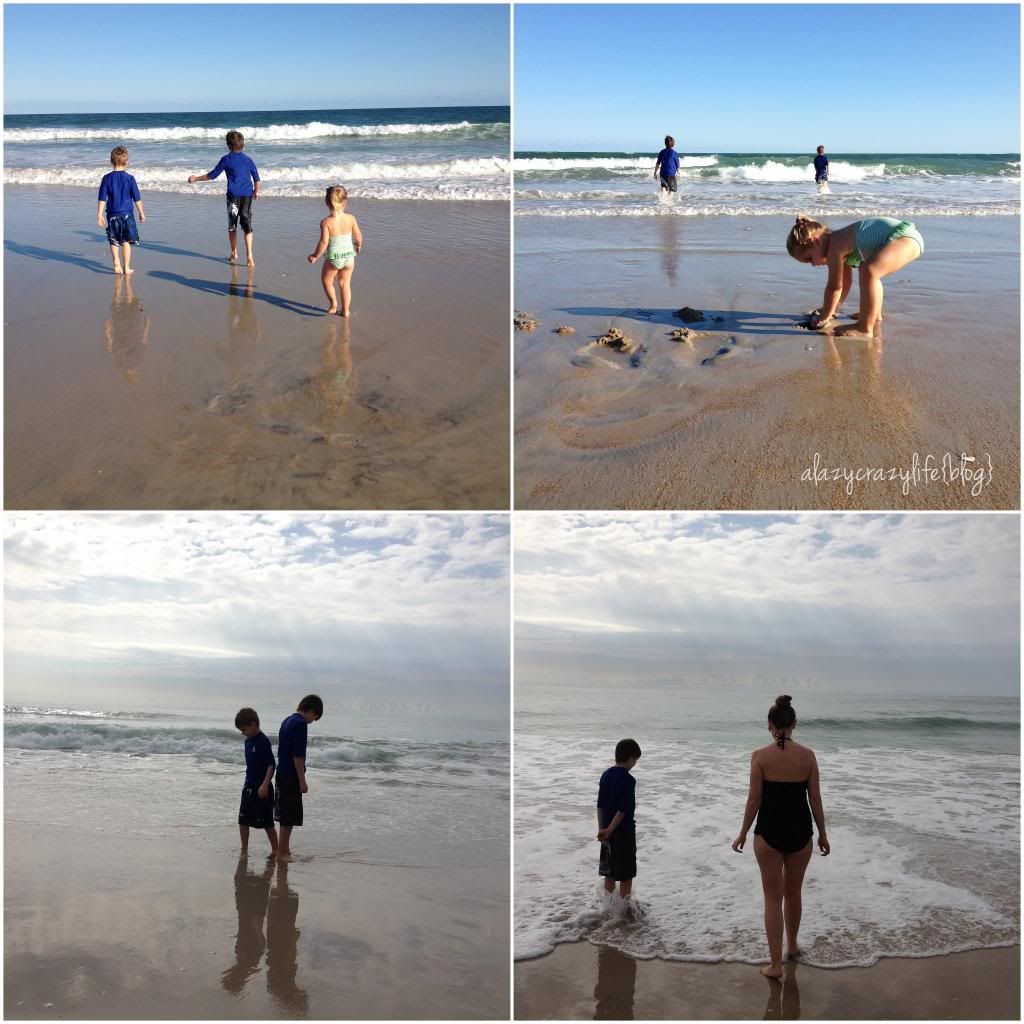 I find such peace and joy, just sitting on the beach, watching and listening to the waves crash while the kids squeal with laughter.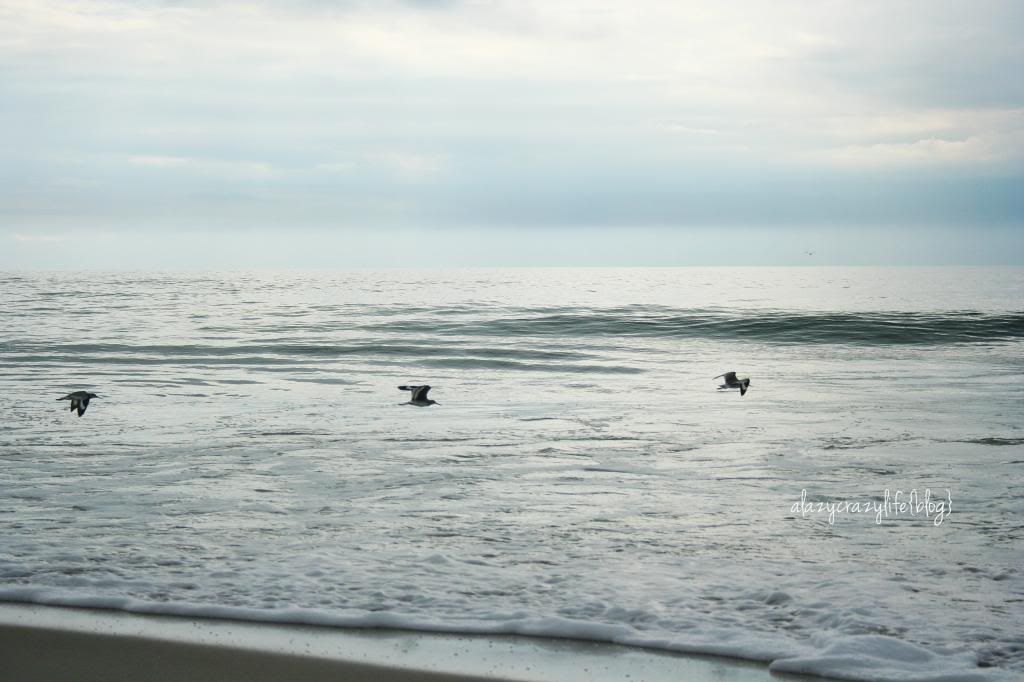 We saw dolphins in the distance and pelicans diving for fish. A kind fisherman down the beach showed the kids his impressive haul of bluefish.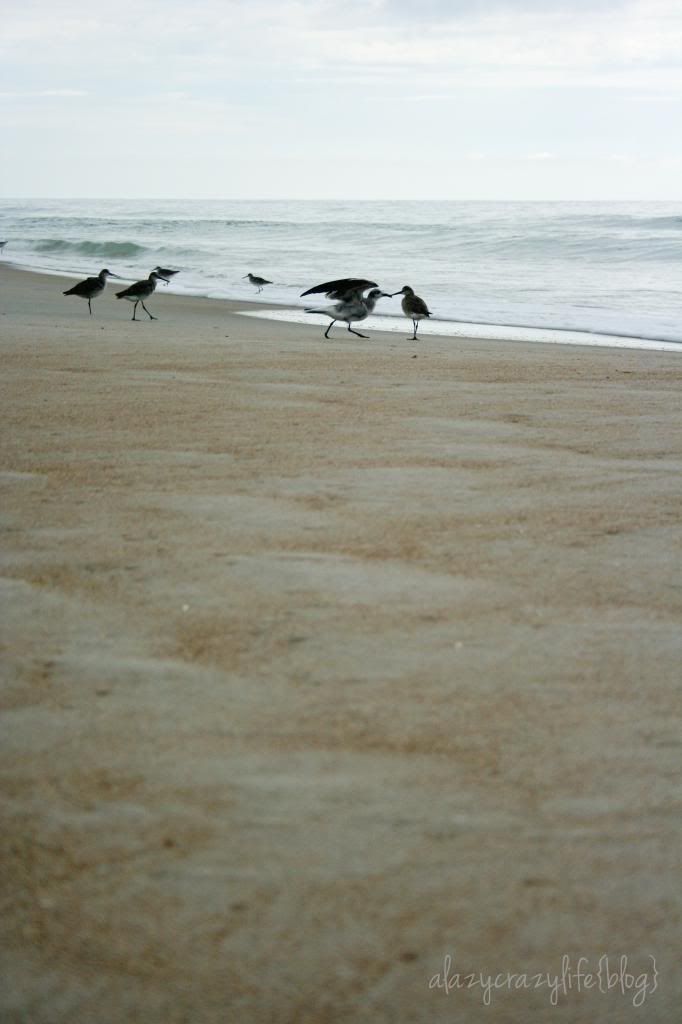 Adam and I were talking, and we got to wondering whether people who live at the beach take it for granted. If that's what happens, then I'd never want to actually live at the beach. Because it would be such a shame to take for granted something so beautiful, powerful, calming, dangerous, peaceful, fun, scary and exciting.
For the record, Adam was totally on board with my whole "never living at the beach" thing, because he doesn't exactly share my appreciation for it. Four days was
more
than enough at one time for him. :) I on the other hand, cannot wait to go back next summer for another long(er?) weekend!
And now I can officially say "bring on fall!"