Every now and then, I catch glimpses of Aidan and Logan that transport me back in time to when they were little.
Just yesterday, Aidan cocked his head to the side and gave me this
exact
same look. In that split second, he was 4 years old again.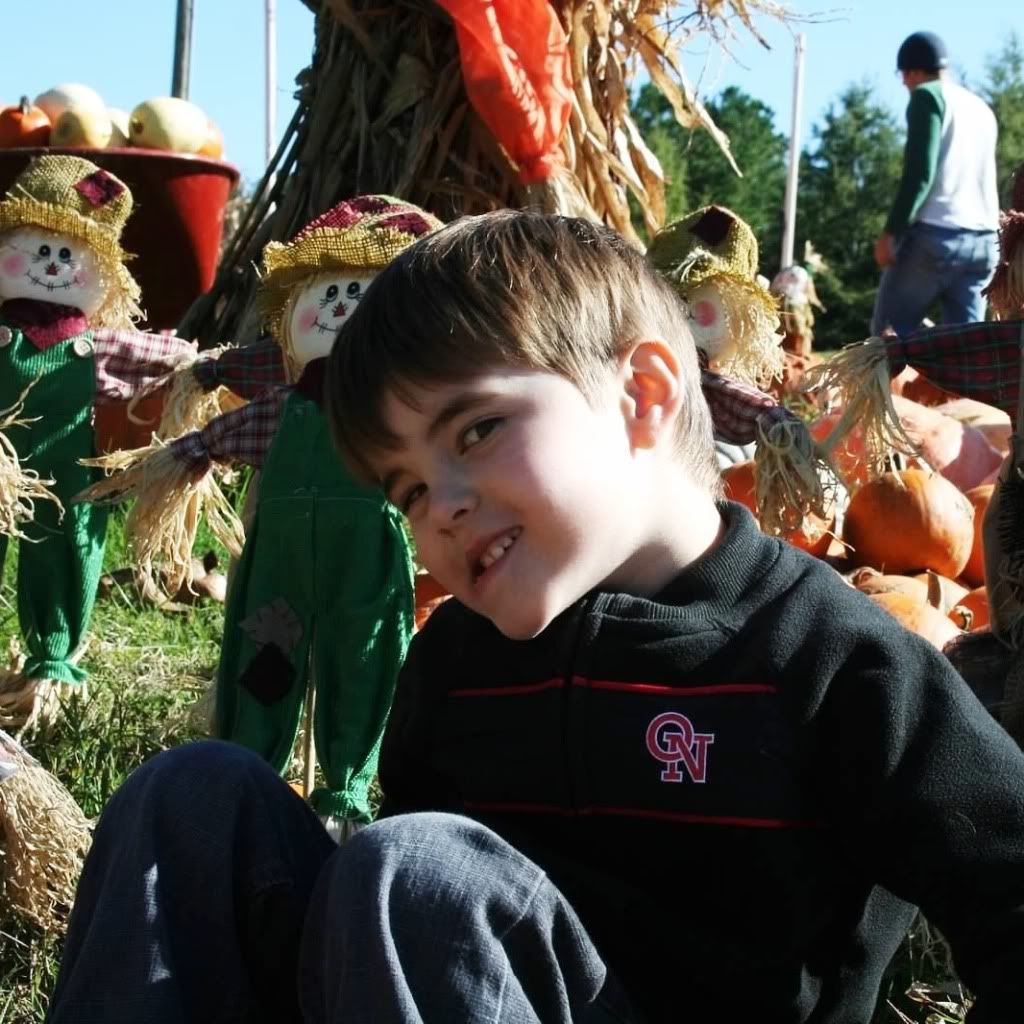 October 2008
And Logan with his puppy. Oh, that puppy. He's been attached to this thing since he was a baby. And to this day, he still likes to sniff/rub it against his lip when he's upset or tired. Every time I catch him doing it, he looks like a toddler to me.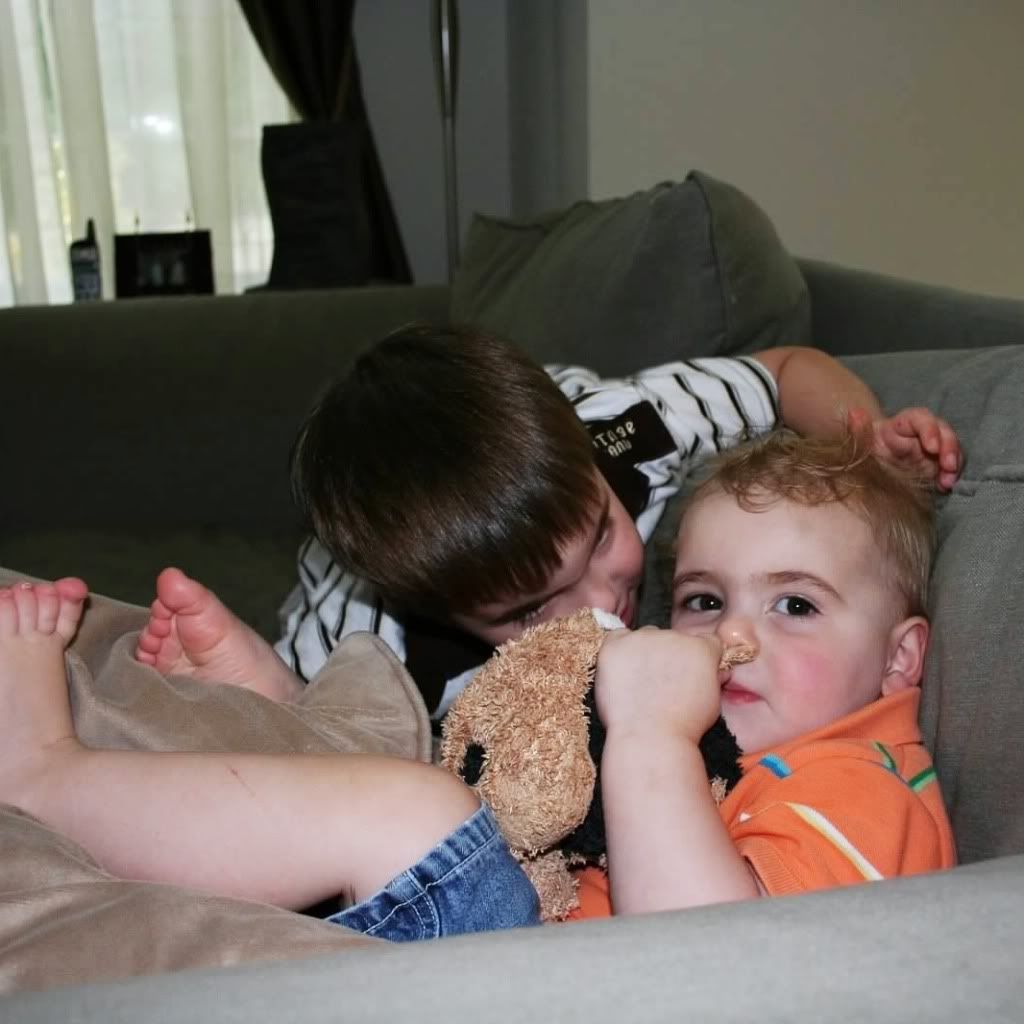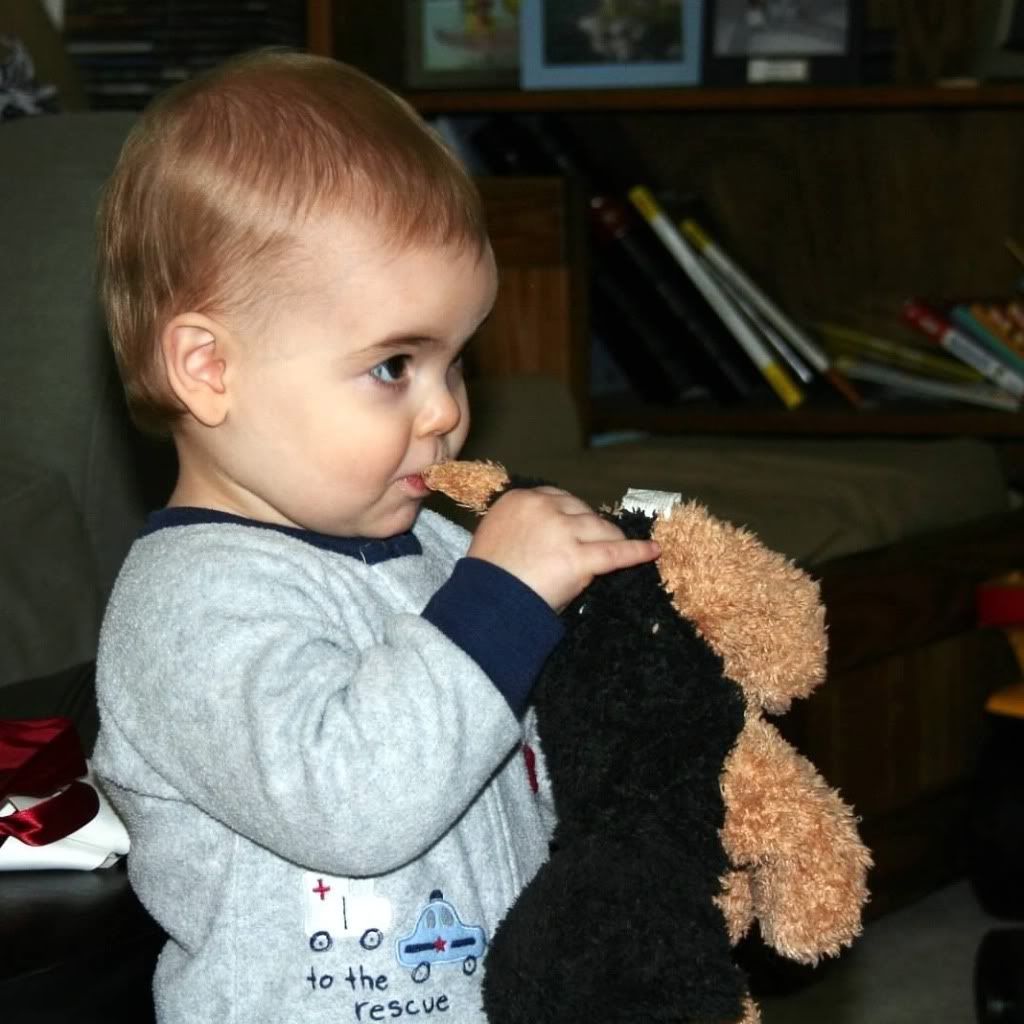 (Left) almost 2; (Right) 15 months
In those glimpses, I feel sad that they're not so little anymore. And then I feel guilty—as if them being older is a bad thing. It's not a bad thing, just very bittersweet. I love who they are now and who they will become, but I'll always be incredibly nostalgic and miss the time when they were my sweet, snuggly baby boys.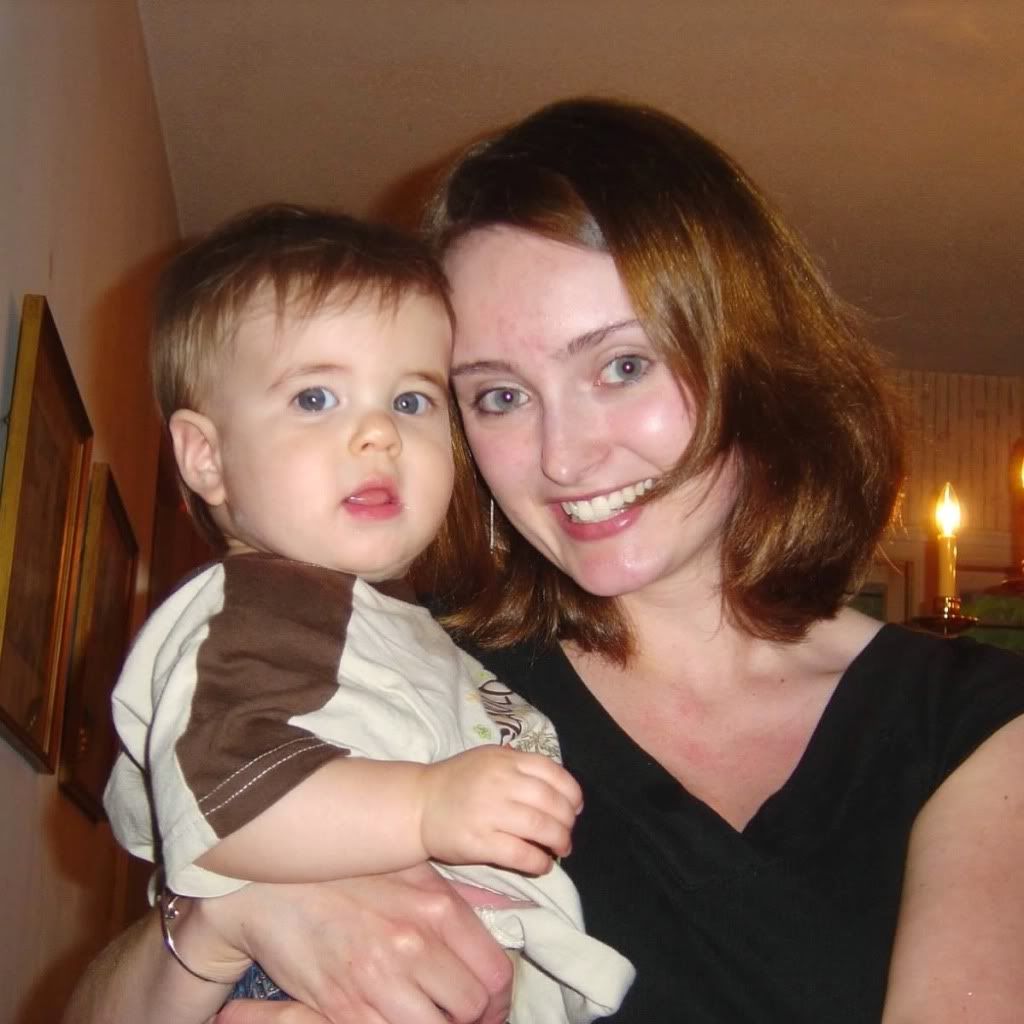 (Left)Aidan, 10 months old, 2005; (Right)Logan, 9 months old