Time for another round of mommy confessions. This time, I have to confess that I haven't even given a second thought to Easter until like
right now
. I think I've had a mental block that it's coming up, and I blame the stupid &@#!% cold weather. To me, Easter=Spring, and it most definitely doesn't feel like spring here in central NC. This time last year, my daffodils were in bloom and we were rocking the t-shirts (thanks, Timehop app for rubbing it in, ha!). At least we don't have snow like so many others, but this is
not
Easter weather.
So this is where I start to freak out. I don't have a single thing for the baskets, haven't stuffed plastic eggs for Lorelai's party at school this week, haven't bought dye or even planned any time to decorate eggs, haven't thought up clues for the annual Easter morning egg
treasure hunt
...Oh my. And honestly, my work schedule is so busy this week I'm not sure if I'll have time to run out and shop. I really don't know what I'm going to do and I'm so mad at myself for not planning ahead.
And we literally just now (
as I'm typing--Adam's on the phone
) figured out who's hosting dinner. Thankfully, Adam's parents volunteered this year because as much as I loved having it at our house
last year
, right now our house is a total sty and our yard is a complete overgrown mess with not a flower in sight. So bad.
Andplusalso? Which dress am I going to choose for Lorelai to wear? Gah!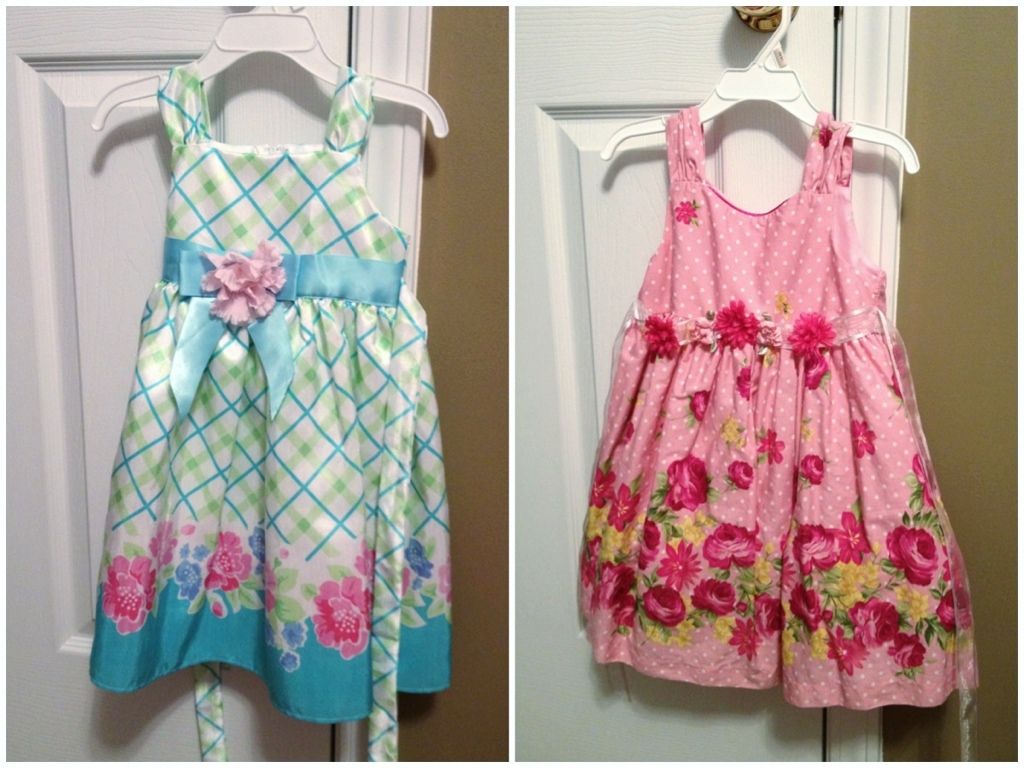 If only this were my biggest dilemma right now... Sigh. But at least we already have a dress for her, thanks to hand-me-downs from my sister!
I need to seriously get my butt in gear. Not cool, Becky. This is one of the holidays for the memory books (
in my mind
) so I want to make it special and memorable with lovely traditions and good family memories.