Kids are such angels when they're sleeping, am I right? Even though they're older now, I always love to go in and give my sleeping boys a kiss and make sure they're still nicely tucked in. And breathing. Yes, I still check.
Naturally I want to do the same for my sweet girl, but I confess: there was a long period of time where I didn't actually go into her room to check on her.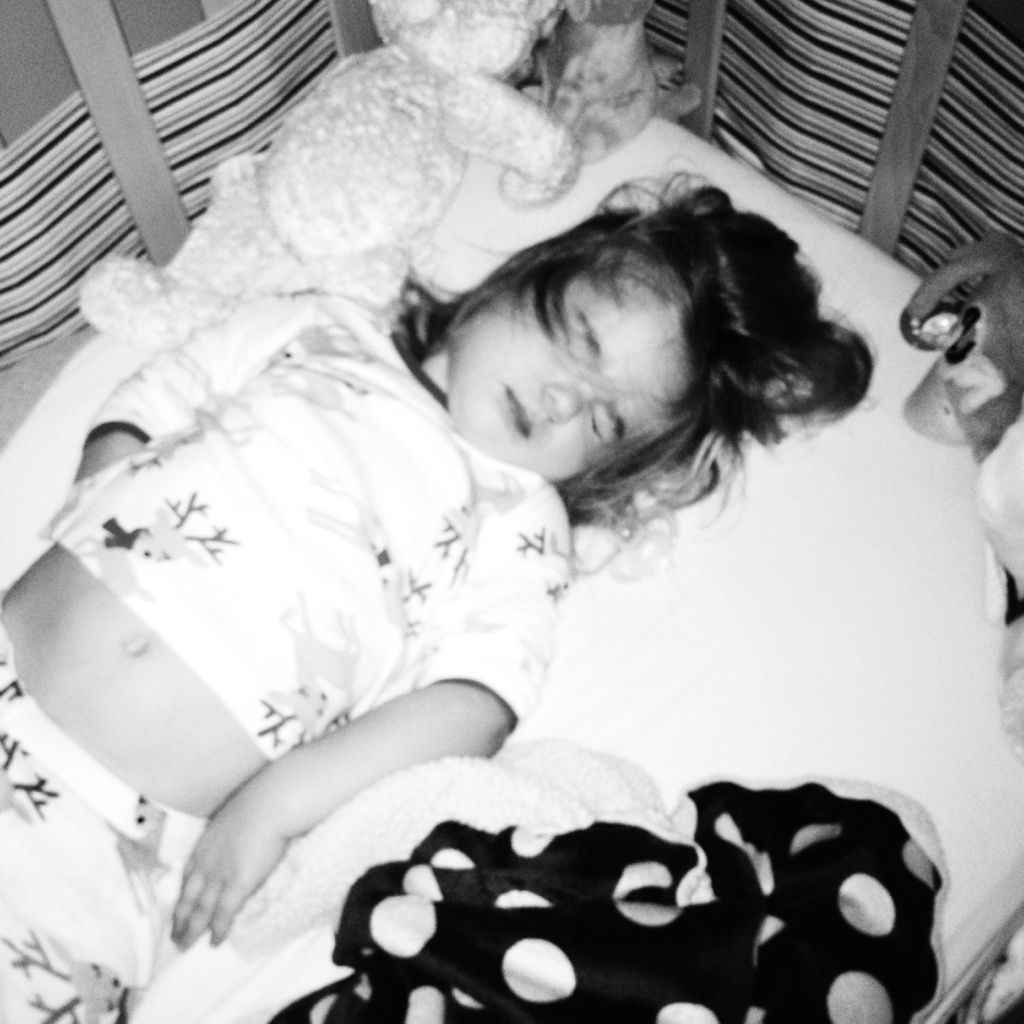 At one point last year (maybe more than once? It all runs together in my mind), Lorelai went through a phase where she was such a light sleeper that she'd wake up even if I
just barely
and
almost silently
cracked the door to her room to check on her before I went to bed. It was like she sensed my presence.
It got to the point where I'd literally press my ear against the door to try to hear her breathing and whisper "I love you" through the door crack (to no one but me), instead of going through the hassle (for both of us) of getting her back to sleep. It wasn't as simple as just throwing the covers on her and leaving the room. If she woke up, she needed to have a full snuggle/lullaby rocking session before she'd lay back down. And while I didn't always mind it (sleepy baby snuggles are awesome), I didn't want her to get in the habit of waking up every night, and requiring me to put her back to sleep.
So I just let the sleeping baby lie, and trusted that she was covered enough and comfy enough to have a good night sleep. We've never had a video monitor, so it was a bit of a leap of faith for me. Checking on my kids at night is so much more for my peace of mind than theirs. Not gonna lie, it was tough at first.
But thankfully, she's outgrown that phase (knock on wood). If she happens to stir, she easily rolls back over to sleep, so now I'm free to go in and gaze at her sleeping peacefully. I missed it so much.