TGIF, ya'll!
I've really started to get into the Christmas spirit this week. And I'm not super stressed...yet, so I'd say it's been a pretty good week, :)
ONE>>>
Our tree is trimmed and our halls are decked as of December 1st, and I just finished up the outside lights (
could use a few more on the bushes, but it's more than last year
) tonight.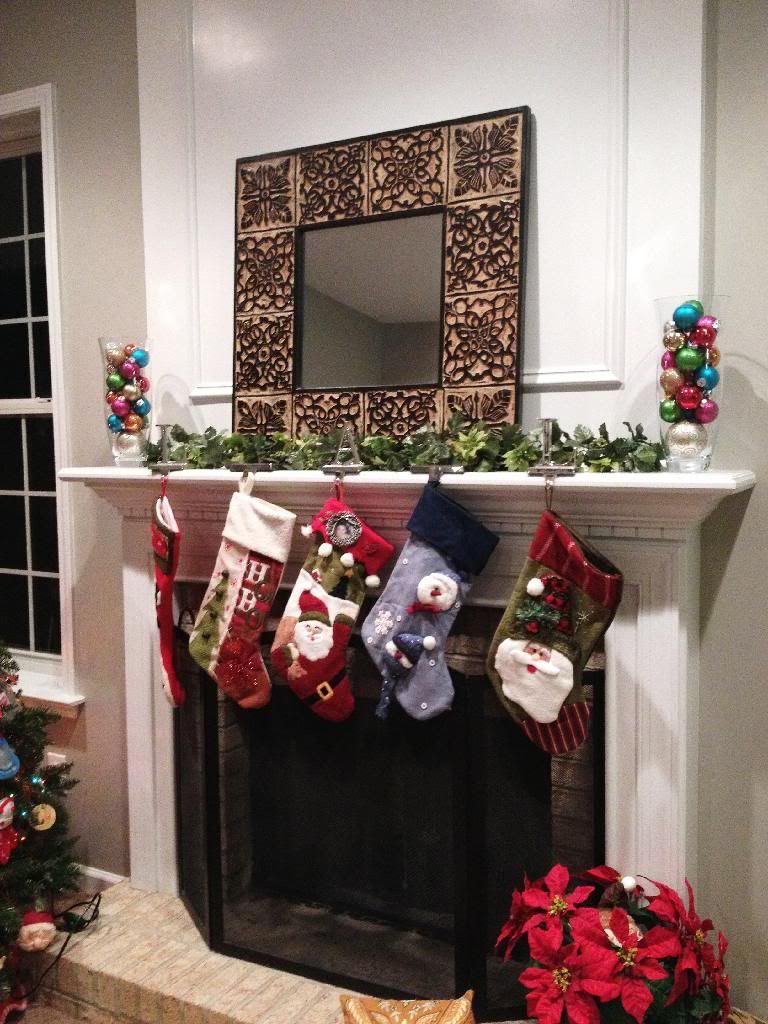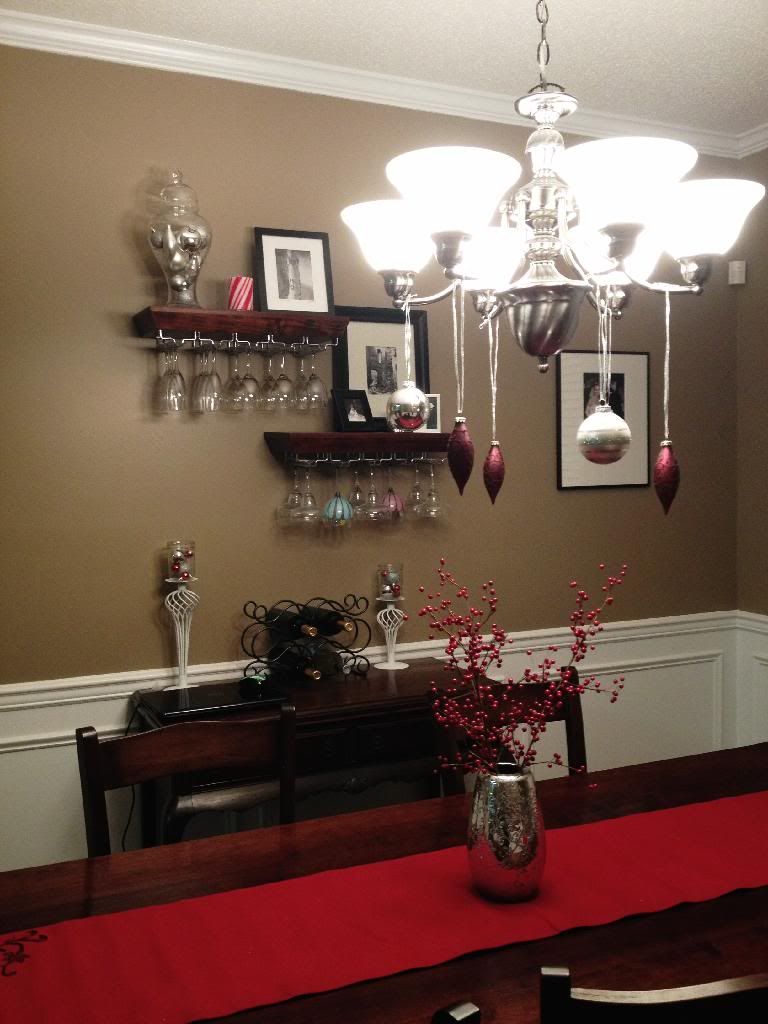 TWO>>>
Um, it was almost 80* today. Enjoying that while I can before it bottoms out to almost freezing on Sunday.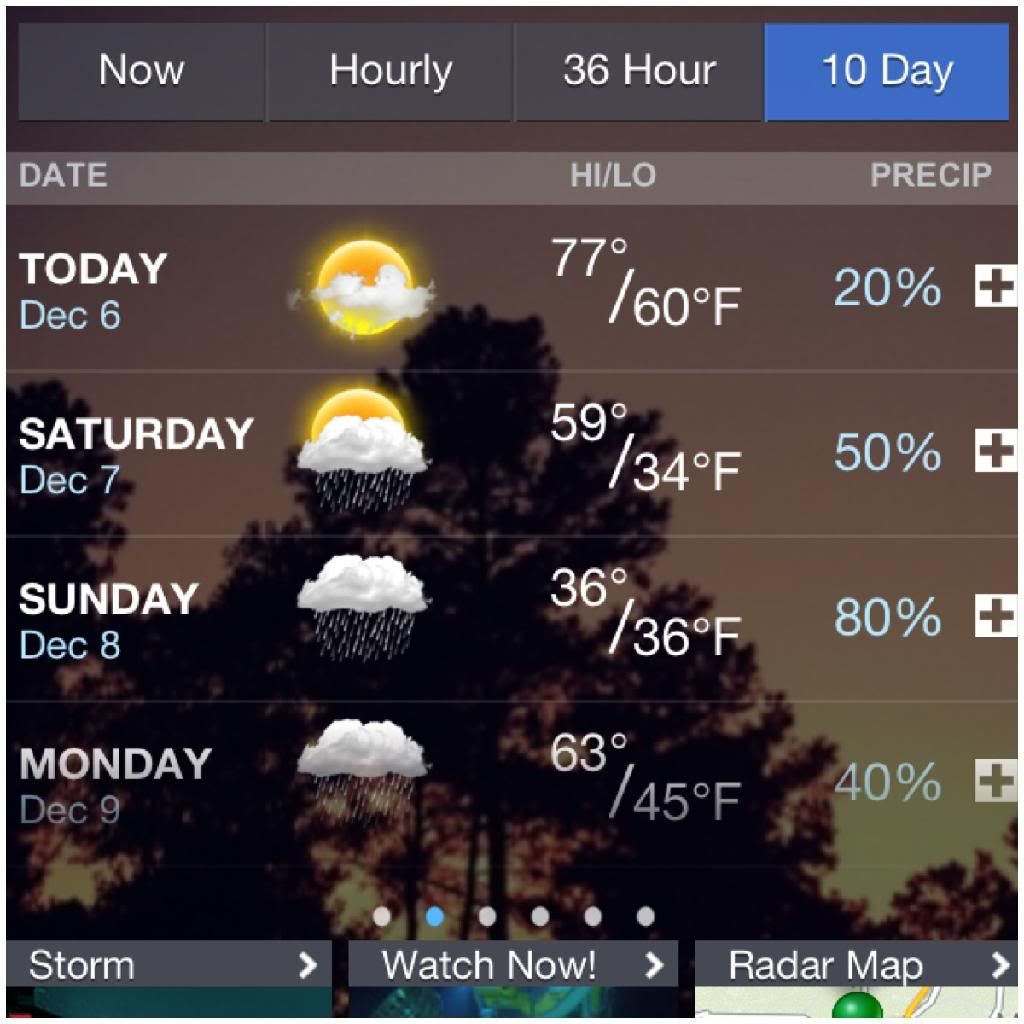 THREE>>>
I dyed my hair (just a semi-permanent box color) and I'm digging the new darker look. I've gone darker before, but it's been a couple of years. My hair was looking totally blah so I needed something to freshen it up.
FOUR>>>
Dexter is now streaming on Netflix, so Adam and I are totally bing-watching. Since last week, we're almost halfway through season 2.
FIVE>>>
We have finally ditched horrible, terrible, no-good Time Warner Cable in favor of Direct TV. Well, not completely ditched since TWC is our only option for high-speed internet, but no more land line or cable so our TV bill is a lot lower for at least two years, and we'll hopefully have far fewer fits of rage when trying to deal with their abysmal customer service. I can't even tell you the kind of frustrations and pure idocy we've dealt with for two months over an incorrect bill. We haven't had phone service with TWC since Oct 1, and it took more than EIGHT HOURS of phone time and two trips to their office to finally get the bill taken care of. No more! The down side is that we now have an ugly-ass dish on the front of our roof since that's the only place they could place it to get a signal, but at least it's mostly disguised by a tree and it blends in with the roof color.
And a bonus number
SIX>>>
As soon and I got Lorelai home the other day, she grabbed a book, pulled her chair over, and started reading to Adam while he cooked dinner. It was the cutest darn thing!