Happy Easter!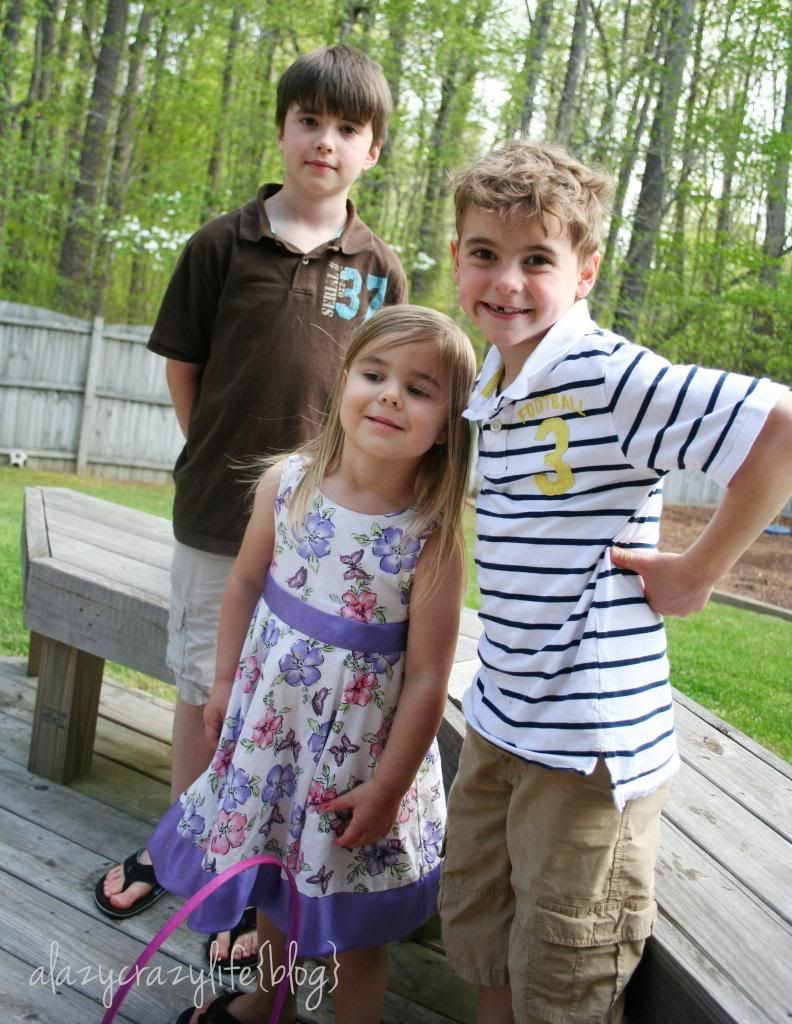 Not only did we celebrate Easter yesterday, but it was also mine and Adam's 12th anniversary. Although I gotta be honest, there was MUCH more emphasis on Easter. And that's totally fine with us. We typically keep our anniversaries low-key anyway--just a simple date night is our go-to. So we'll just have to schedule something for next weekend maybe. :)
Pay no attention to his lack of ring. Ironically, he forgot to put it back on after making hamburger patties earlier.
Anyway, we had a pretty great day. The Easter Bunny visited and left another
treasure hunt
for the kiddos, so they got started with the festivities first thing in the morning. And after a last-minute scramble because the Easter Bunny was such a procrastinator this year, their baskets came together nicely.
Easter baskets this year: skylander characters and cards for the boys; a watercolor paint set, hello kitty chapstick and socks for Lorelai; bubbles and a little bit of candy for them all.
And we think the Tooth Fairy might have hitched a ride with the Easter Bunny, because Logan got a dollar and a Cadbury mini egg for his latest tooth that fell out on Saturday. :)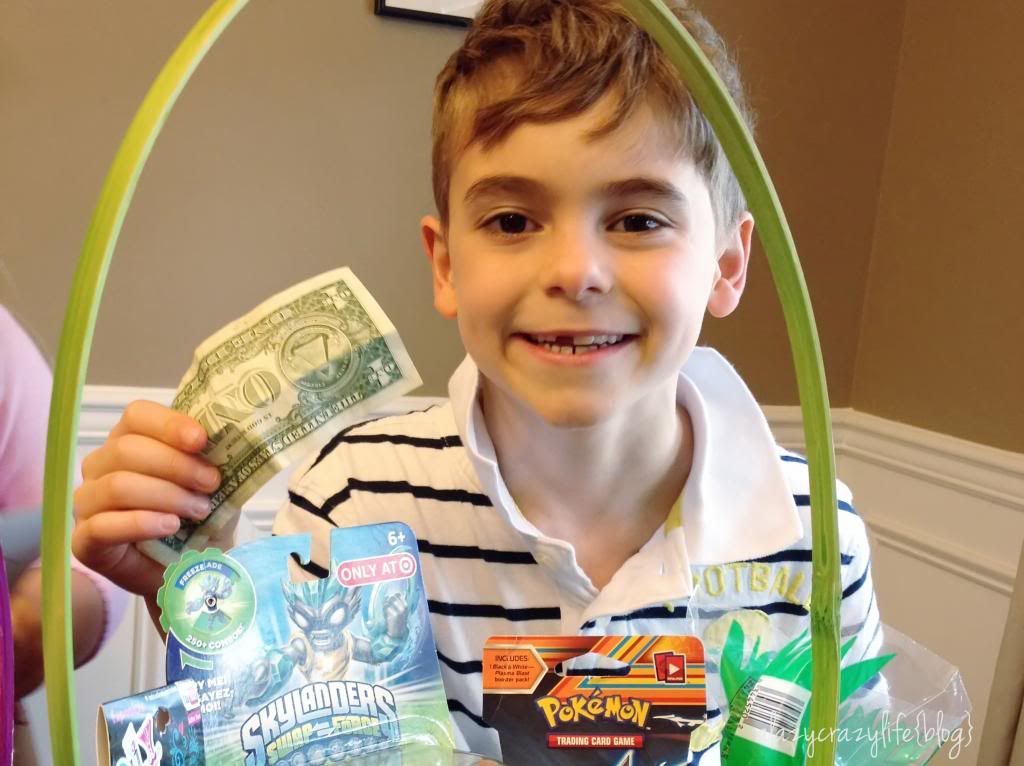 After breakfast, we lounged on the couch and watched Free Birds, because what better time for a Thanksgiving movie than on Easter, right? Ha!
We hosted Easter dinner this year, but kept it pretty simple and kind of non-traditional with a cookout. Burgers, dogs, baked beans, cole slaw and asparagus. No ham or lamb for us this year, which is fine by me. Although we did have deviled eggs, which is an Easter must for me. I also did some homemade greek vanilla frozen yogurt served over brownies for dessert. Although not everyone liked the froyo (
ahem, Adam
).
We ended the day with a back yard egg hunt with the cousins. The kids all ate waaaay too much candy yesterday (
and somehow Logan managed to skip dinner and only eat candy? No wonder he was scarfing down deviled eggs and bananas right before bed last night!
) but everyone went to bed happy after such a fun day.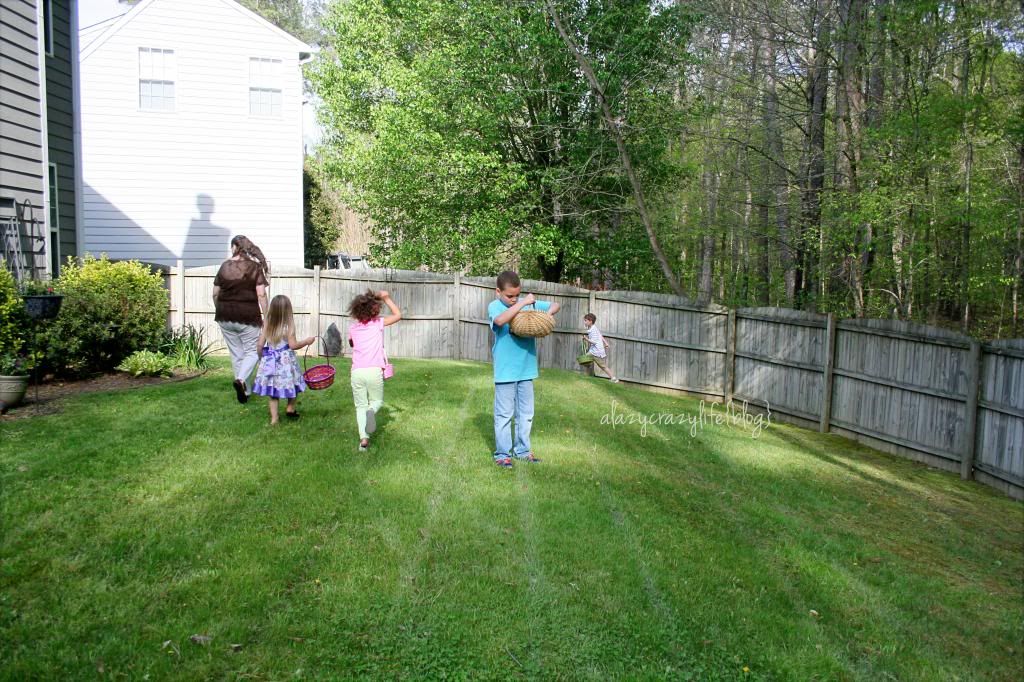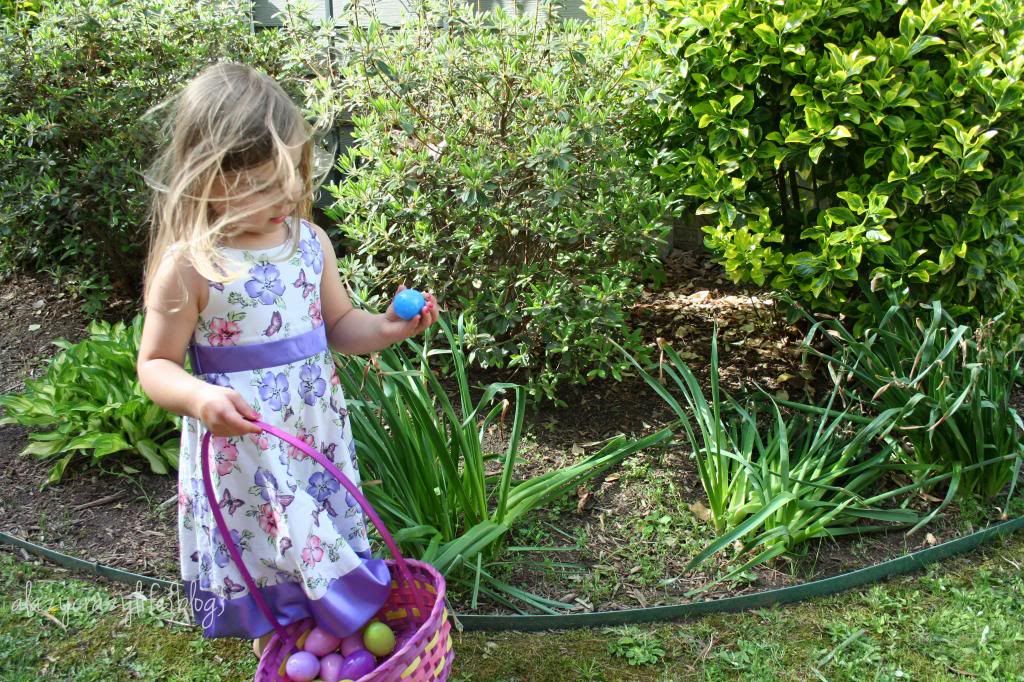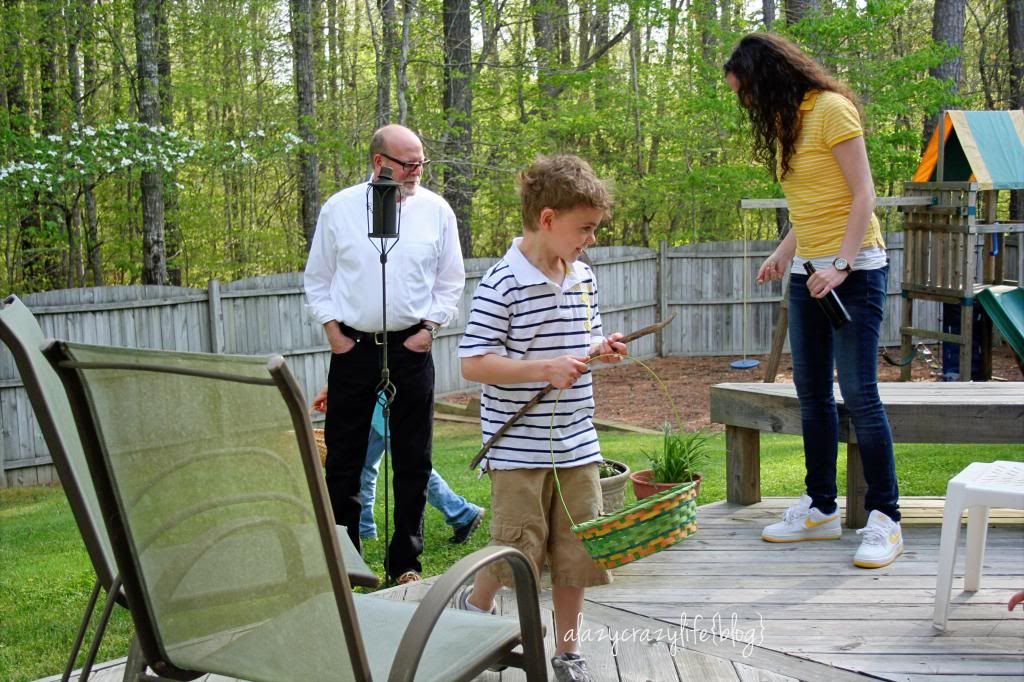 All the NC cousins with an Iron Man photo bomb :)