My kids love each other. There's no doubt about that. Sure, they bicker sometimes and make each other cry occasionally, but the bond they have amazes me and melts my heart.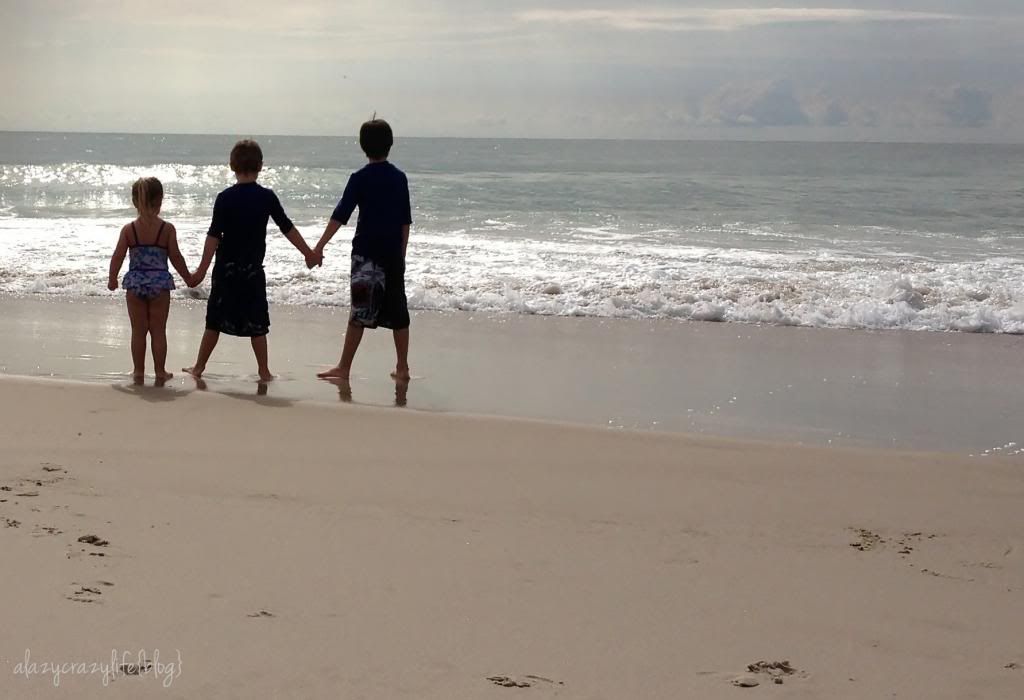 All fears I had about bringing a sibling into the mix when I was pregnant with Logan were erased when I saw how much Aidan loved his brother right from the start. Logan adored Aidan right back.
And it was a no-brainer when number three rolled around. I've probably said it before, but even before Adam and I pulled the trigger on number three, Aidan and Logan both got together and asked us specifically for a sister. And oh, how they
adore
her. Even when she's crazy. :)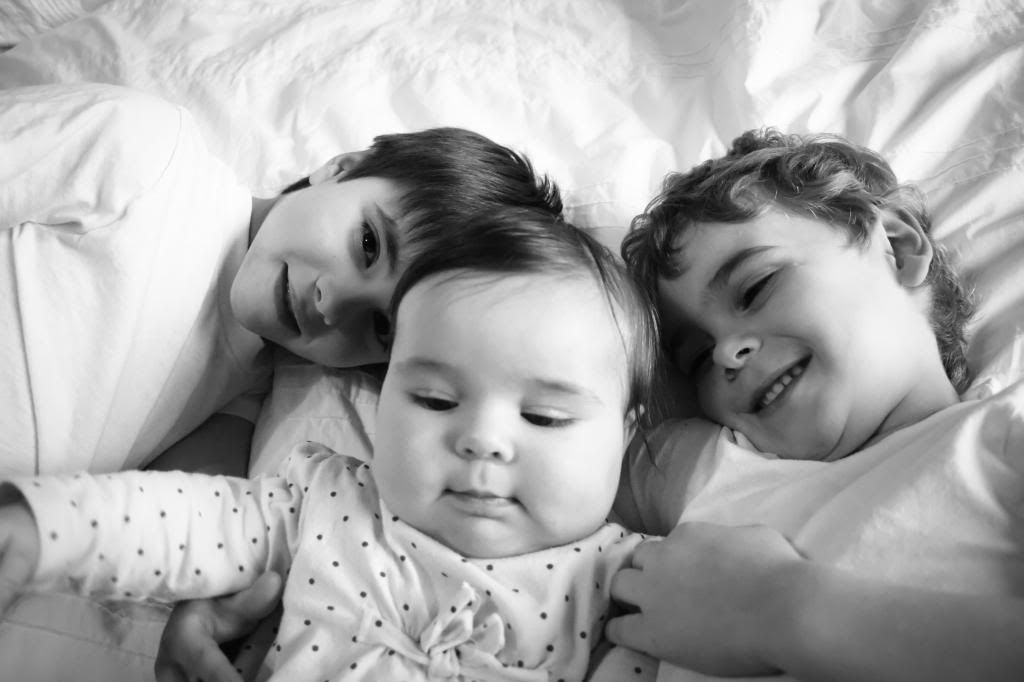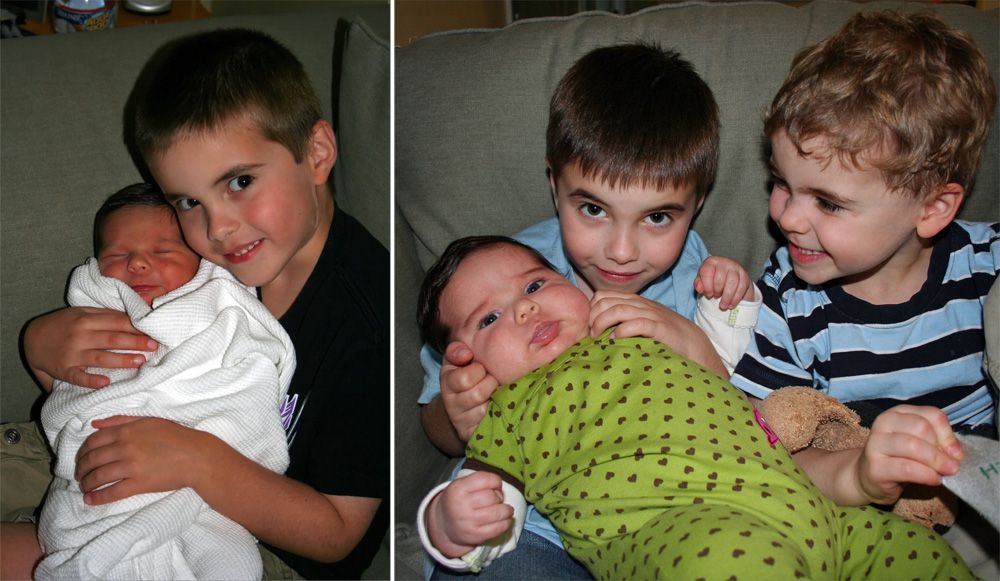 No doubt about it--we were giving them the
gift
of a sibling. The blessing of built-in friendship and companionship. Something I hope they'll cherish and nurture for a lifetime.
But in the event that they need to be reminded in the future, here are just some (out of many!) little things that show how much they love each other and how sweet they are to each other:
>>>
This weekend, Lorelai fell really hard on her knee. She wouldn't bend it, couldn't stand on it, and cried in pain several hours (and a nap) after it happened. We ended up having to go to urgent care to have it x-rayed, and when I told the boys I was going to call my mom to stay with them so they didn't have to wait with us, they both said no. They were so worried about her (just like
last time
) and didn't want to leave her. The x-rays came back clear and she ended up being fine the next day around lunch, but it was touching how protective they were of her.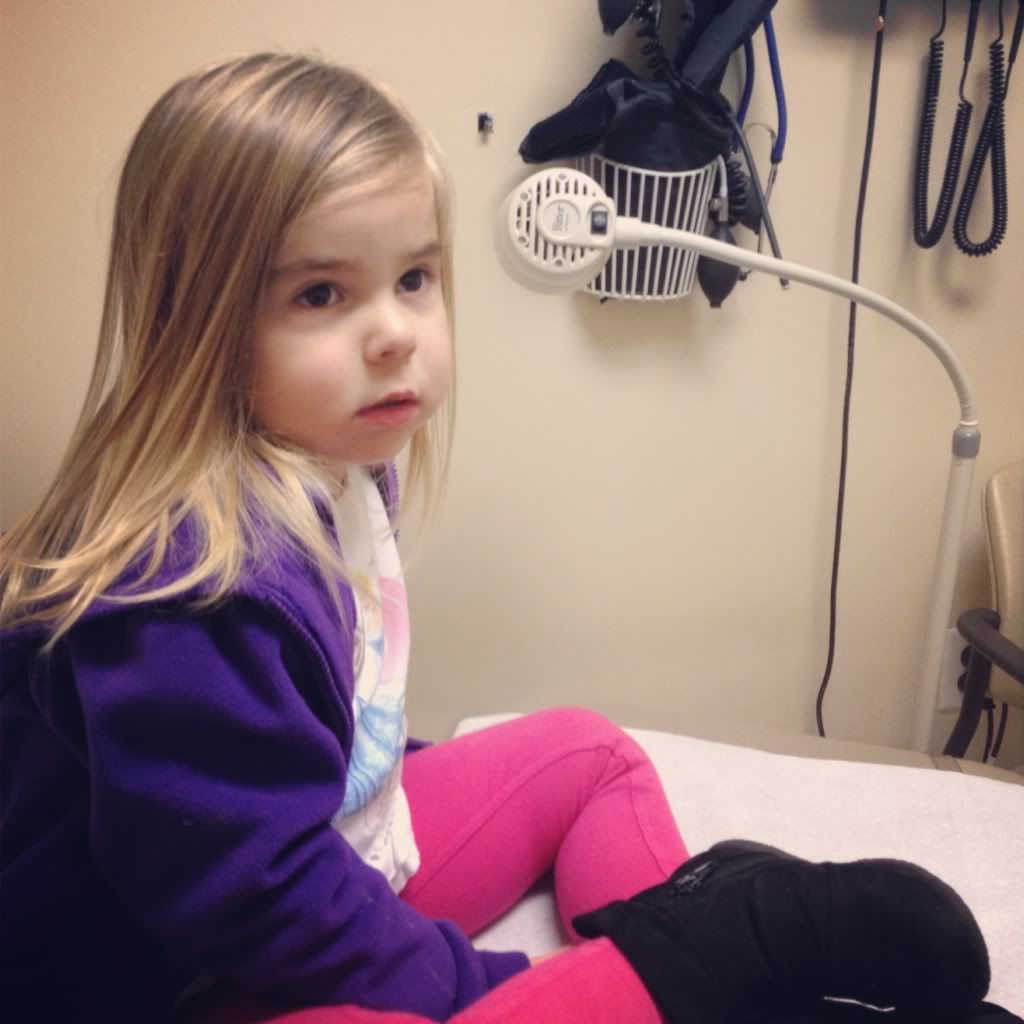 >>>
Aidan got off the bus one day, pretty upset. When we asked him about it, he started crying and said he didn't know if Logan got on the bus, since the bus driver made him sit in a different seat at the back. The whole bus ride, Aidan feared that his brother was at school alone. He was so broken up about it.
>>>
Logan is not much of a morning person, and definitely not a Monday morning person, and he was having a particularly grumpy day this week. When I got Lorelai up for school, she wanted to go see the boys, like usual. When I told her Logan wasn't in a good mood, she said "I have an idea mommy. One more kiss. Let's go give Logan one more kiss." She also insists on giving the boys a kiss every night before bed.
>>>
The boys are always on high alert when it comes to Lorelai's peanut allergy. They were so cautious during trick-or-treating, making sure she didn't get into anything she wasn't supposed to, making sure we knew if she got something unsafe, and directing her to the safe candy if she got a choice.
>>>
Logan got a booboo (okay, Aidan give it to him during one of their playful fights that got out of hand...) and Lorelai immediately ran to the freezer to get him the ice pack.
>>>
If they're watching TV on the couch, I'll often find them snuggled up with each other. Not even sure they know they're doing it. Just an arm on the shoulder here, or a hand on the knee there.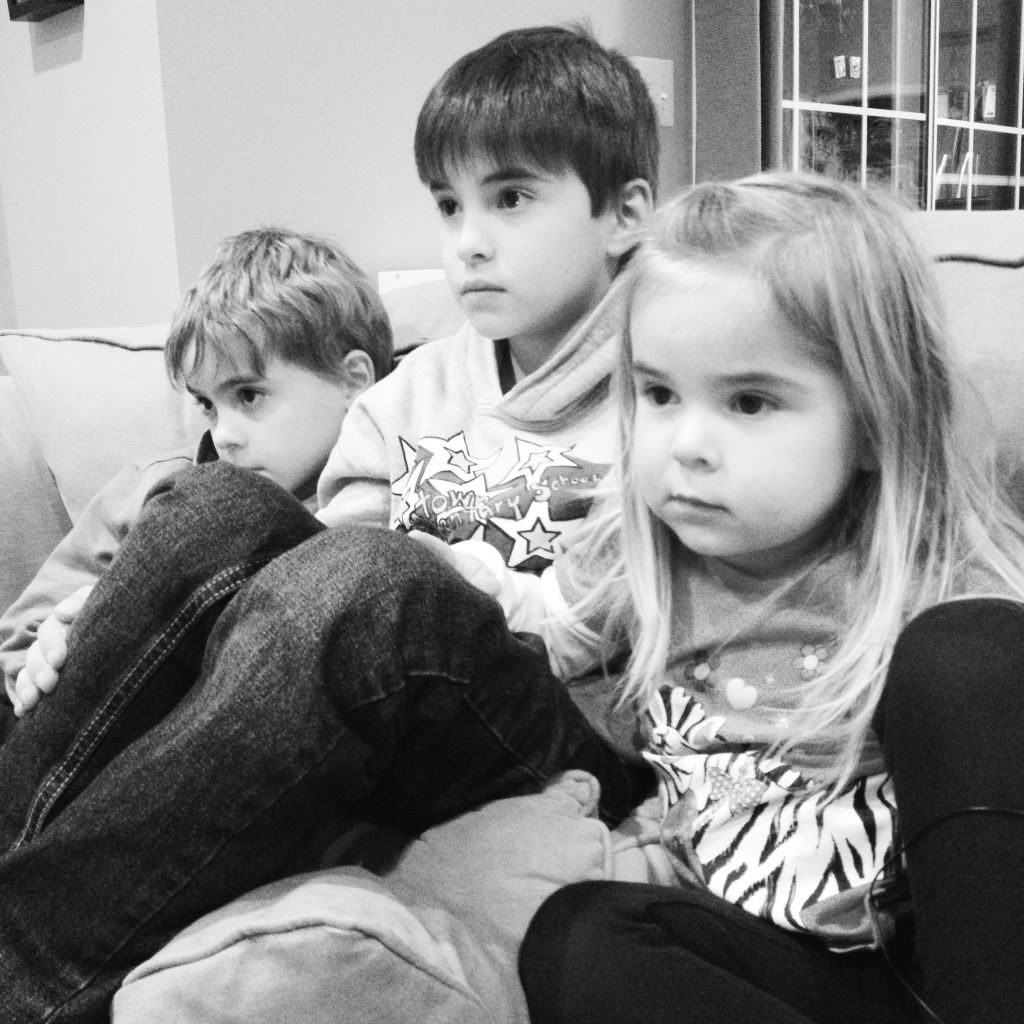 While I hope this bond will last a lifetime, I do know that they will fight along the way, and may grow apart. So I'm going to cherish all of these beautiful sibling moments while I can. We're all so blessed.