It's been way too long since my last post of
Lorelai-isms
and I've got a stockpile (plus some I never wrote down and have probably forgotten, bummer).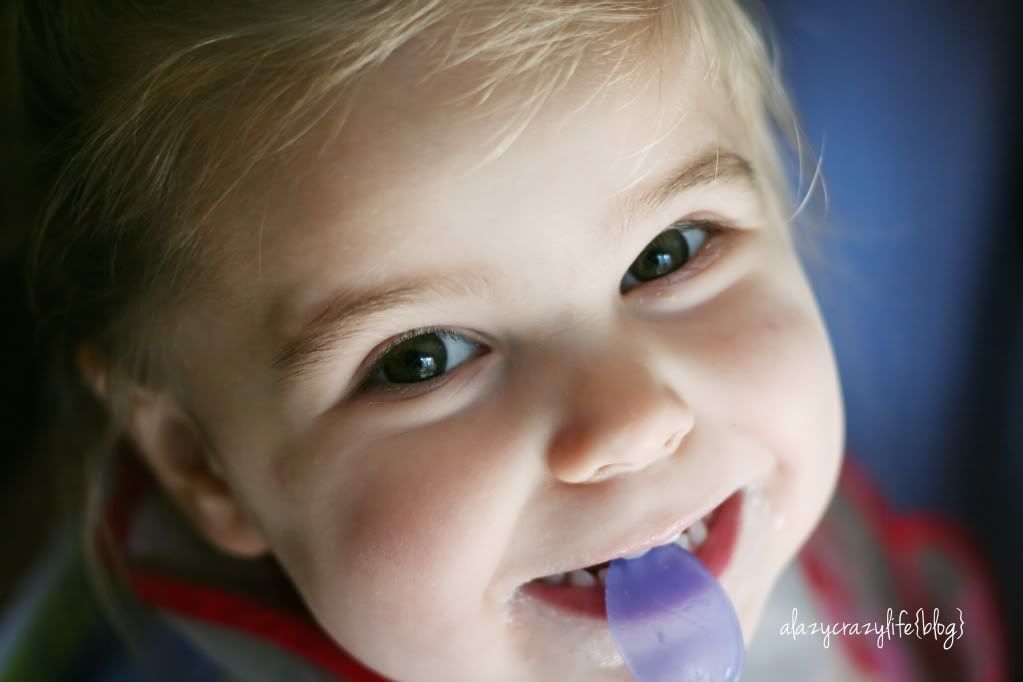 Here she is, eating her "danilla logurt like Aidan."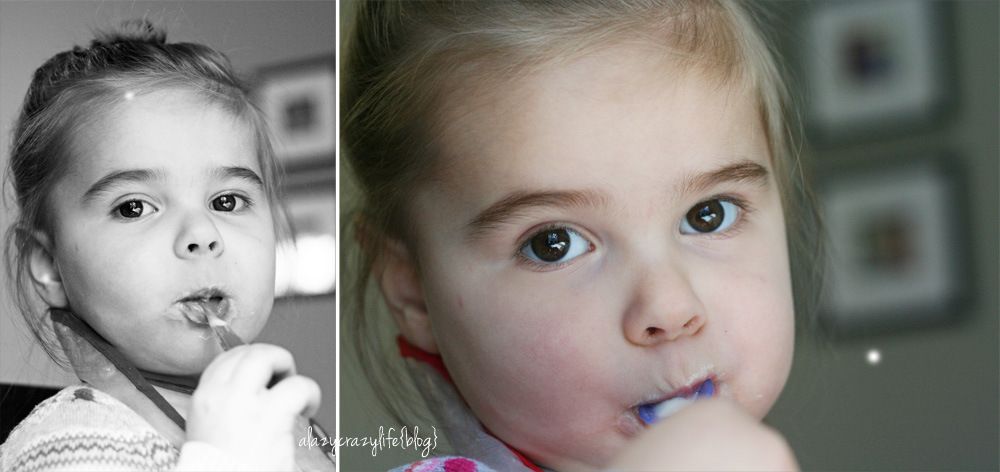 She came up with her own nick name for Logan: "Logan-Lou."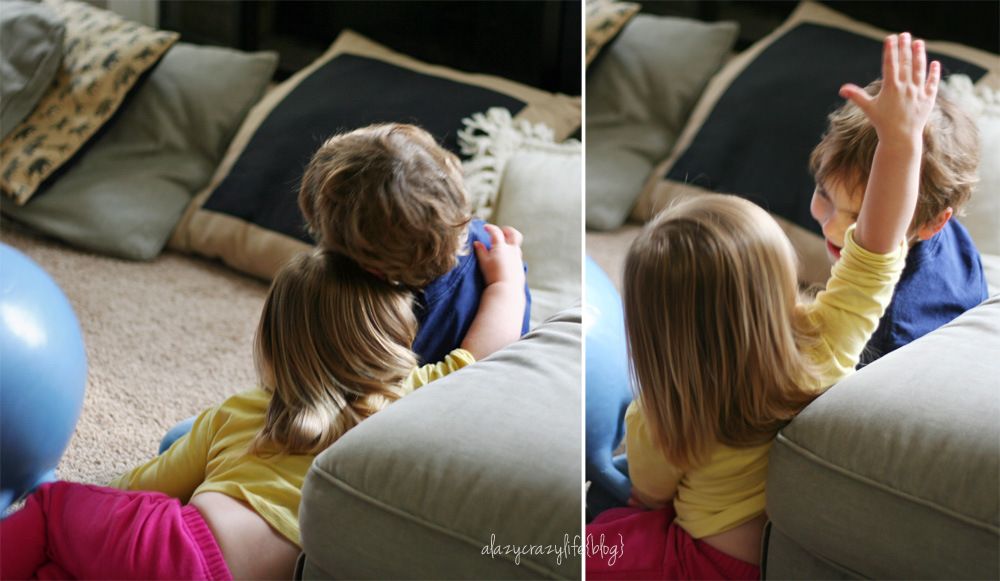 One day at school, she took her teacher's face in her hands to study it and said "Kim, you have boogers" (which wasn't actually true)! She said it to Grandma the other day, too.
She calls me Miss Mommy all the time even though she just calls her teachers by their first name. At home, she'll also call her them "my Donna" and "my Kim."
Randomly at dinner, she said "oh my golly, I'm gonna cry" and then she did a fake whimper. She's the queen of the fake pout lately, too.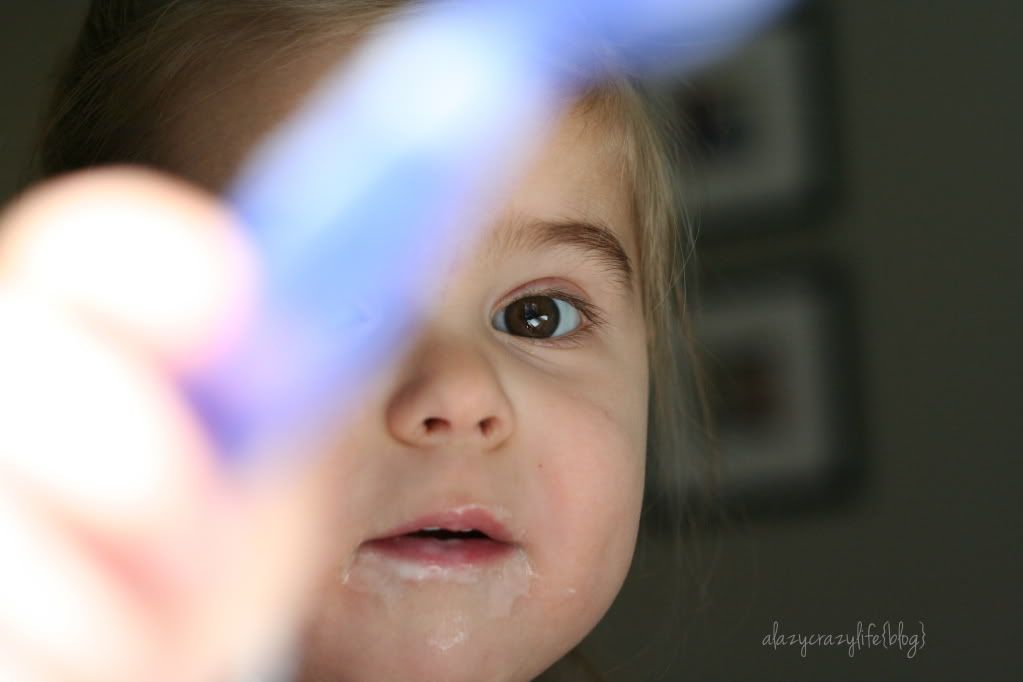 And then there are a whole bunch of potty-related ones:
In an effort to encourage privacy (mostly for myself), I told her I needed the bathroom door closed so no one sees my business (you can see directly into our powder room from our front door). Now she says "don't see my business" all the time, and uses "business" interchangeably with "privates."
And with boys in the house, there are
lots
of questions about privates: "Daddy, you have a wiener?" "I don't have a wiener." "The boys have a wiener." "Mommy, you have a business, not a wiener?"
She says "my butt's hanging out" whenever she gets a wedgie or her pants/undies are too low.
She also likes to run around naked and stick her butt in the air (yikes). When our elf was in her room, she turned around and stuck out her butt towards him and said "see my bottom, Jack?" Then she got some sense and turned back around to cover up and said "don't see my butt! No!"
I accidentally hit the switch for the bathroom fan and Lorelai said "no, don't turn on the stinky!"
Man, it's a shame this girl doesn't have any personality! :)