5 years ago today, Adam and I woke up at 5:30 am, kissed a sleeping Aidan goodbye, had a pre-dawn breakfast of Bojangles, then checked into the hospital to be induced. By 5:40 that evening, we were holding our sweet Logan in our arms, and he was perfection, all 8 lbs, 11 oz of him!
I should have known right from the beginning that Logan was going to have a bit of a stubborn streak in him :) I was (only) 40 weeks and 1 day when I went in to be induced, but I had been 4cm and like 70% effaced for at least a full week prior, and he was still hanging in there, nice and comfy. The induction and labor were textbook perfect until the very last second when his shoulders got stuck. He really didn't want out of there! We were both fine, but it gave us quite a scare when the doctor told me I needed to push harder because he was turning blue. Just the first of many times he'd wreak havoc on my emotions!
5 years later, he can still be just as stubborn, but when he's not being stubborn or having one of his
meltdowns
, he is just the sweetest most loving little boy. He's an awesome brother to Aidan and Lorelai and he just melts my heart every time he lovingly tells Lorelai she's a pretty girl, or tells me I'm pretty (even without makeup—that kid's a charmer for sure!).
Logan (2 weeks) and Aidan (2 years)
I love his energy, enthusiasm, silliness and his big heart. He has a hard time handling his emotions sometimes, but it's because he feels things so deeply. Whereas Aidan seems to be more of a thinker, Logan is more of a feeler—driven by emotion and easily hurt, but also compassionate and affectionate. On the flip side, he is also rough and tumble and very athletic . He's our
soccer star
:)
It's been a wonderful (and sometimes frustrating and exhausting!) five years, and I can't wait to see what the next year will bring for him.
Logan, 2 months (left) and 8 months (right)
*************
And now it's a couple hours later and I'm sitting back down to finish this post. We had pizza and watermelon for dinner, as Logan requested. He opened presents, then the boys played Lego Star Wars. A great birthday so far, right? Logan was in a great mood all day. Right up until it was time to turn the Wii off. Of course Logan (and Aidan) flipped out, which just so happened to be right when Grandma and Grandpa called to wish him a happy birthday. He screamed and cried and didn't hear a word they said (so sorry, Grandma and Grandpa!!). He and Aidan were sent to their room and Logan slammed the door in my face and dramatically screamed "You're ruining my life! I'm going to ruin your life!" Oh. My. Word. Did he just turn 5 or 15?!? I've never heard him say such a thing, so Adam and I just had to walk away while we all calmed down (and I tried not to cry my eyes out).
Fortunately I was able to calm him down (and explain rules and respect...for the billionth time) and salvage the rest of the night by getting out his baby photo album and telling him about the day he was born. Then we played a quick game of Uno and tucked them into bed. Whew! Not how I wanted the night to go, but I can't say I'm surprised. That was classic Logan.
He's having his birthday party this weekend at a bounce house with his friends, which he's very excited about. I'm sure I'll have more birthday photos later, but for now, I'll leave you with photos from his previous birthdays.
1st birthday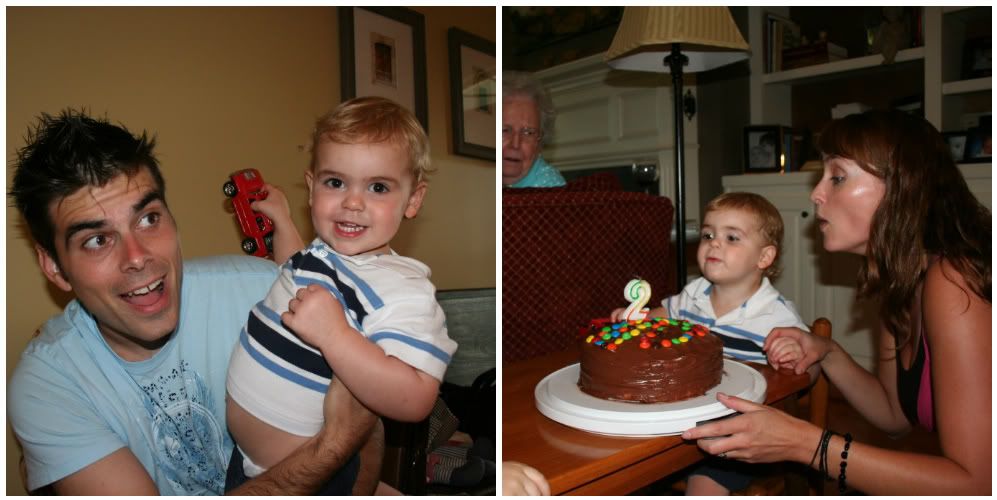 2nd birthday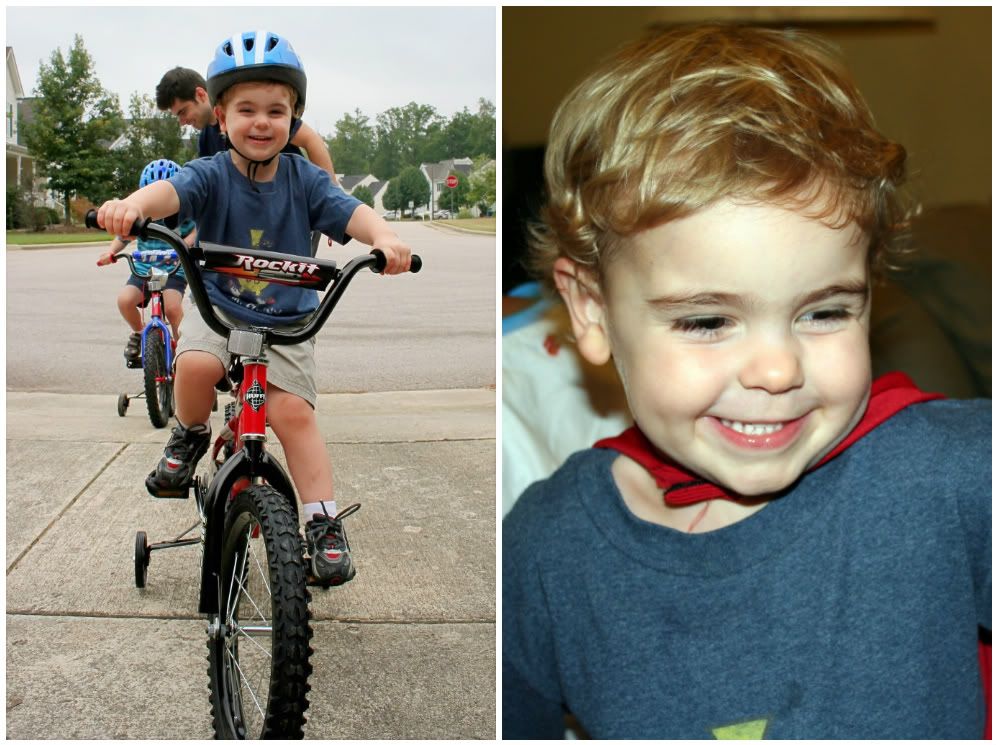 3rd birthday (he got a bike and a cape!)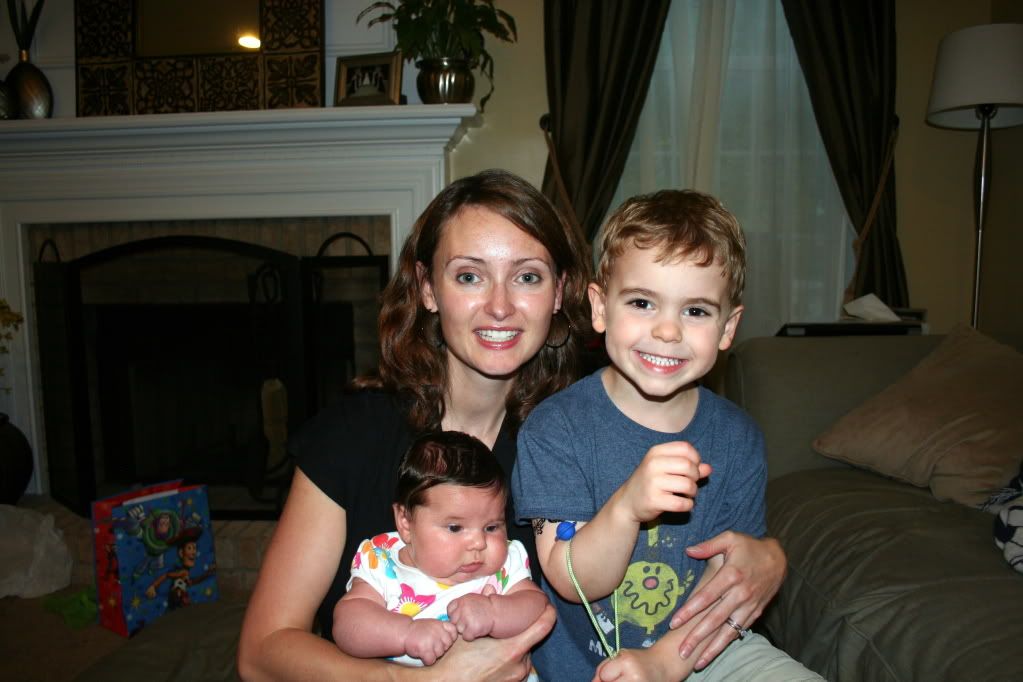 4th birthday
Happy birthday, sweet Logie! Mommy and Daddy love you and every single one of your crazy emotions. But here's hoping that this next year is when you start learning how to control them a bit better :)