This has just been one of those weeks (
okay, maybe 2
) where my brain and motivation to blog have just checked out on me. So...TGIF for sure! But I haven't been completely lazy, and there's proof! As well as some other highlights of my week.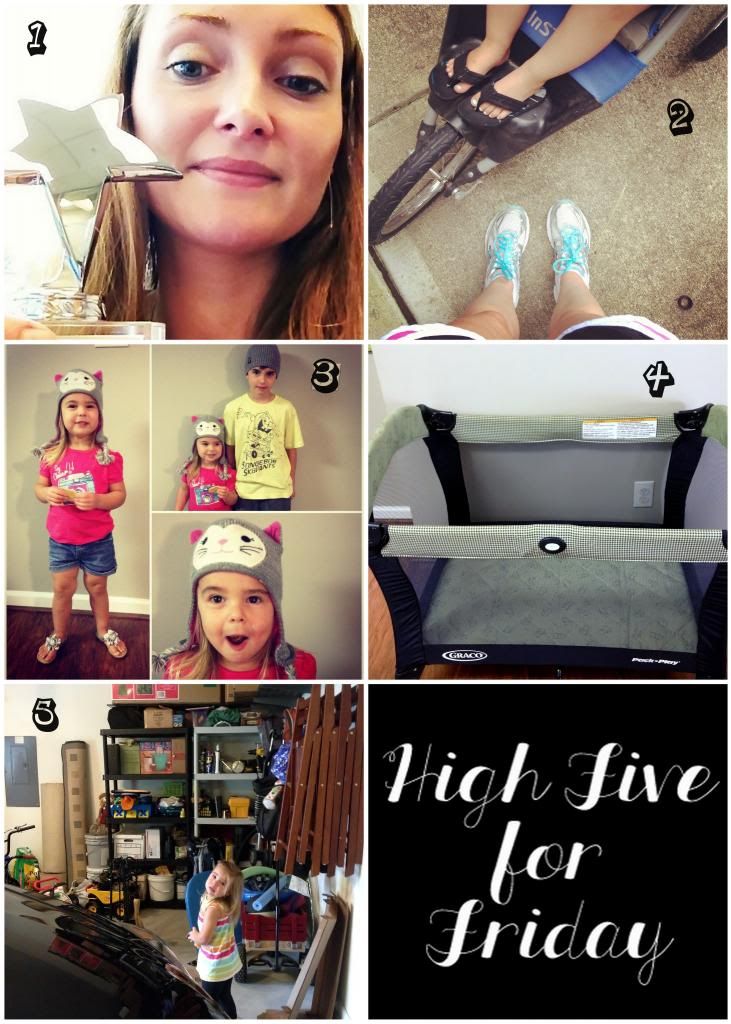 1. I got another unexpected but very much appreciated "rising star" award in honor of the work I did for our latest software release at work. It's always nice to be
appreciated
, and it's even better when it happens during a yummy dinner of filet, asparagus, wine and chocolate chess pie in the wine cellar of the Angus Barn. On the company's dime. :)
2. I finally put back on my running shoes after at least a month, and did pretty well out there! I really had no excuse, since it was a gorgeous (and completely unseasonable) 73 degrees and I was going to wash my hair anyway. Yes, I plan my workout schedule around my hair washing days...
3. Speaking of unseasonable weather, Lorelai and Aidan decided they should sport their winter hats. In August. Totally logical, right? Ha! I mean, it was almost chilly a couple of mornings this week, but it's still August. In NC. Don't rush winter, kids.
4. I sold our pack n play on Craigslist this week, which freed up space in our garage and put a little extra moolah in my pocket. Win win!
5. Adam and I did a huge garage reorganization and clean out this weekend. We bought a new shelving system and a storage box for the deck to get stuff off the garage floor, and purged a bunch of stuff. I even painted an old cabinet we had that was just taking up space and was able to bring it back inside for more storage. I know it probably doesn't look like much in that picture, but believe me--if you saw the before picture (
side note: kicking myself that there's no before picture, bad blogger!
) you'd see what a huge change it was. I was definitely not lazy at all on Sunday. In fact, I don't think I sat on the couch once all day until it was time for True Blood. Go me. :)
Linking up with Lauren.