This year for the first time, I really wanted us to all go to a local farm with a barnyard, corn maze, hayrides, corn crib and pumpkin picking...but with they boys' soccer schedules (two games on Saturdays and one game on Sundays), we couldn't work out a good time to go before Halloween.
So we just ended up getting our pumpkins where we always go—a temporary patch on a lot near the grocery store. Lame in comparison to what I wanted to do, but much quicker and the kids don't know the difference yet.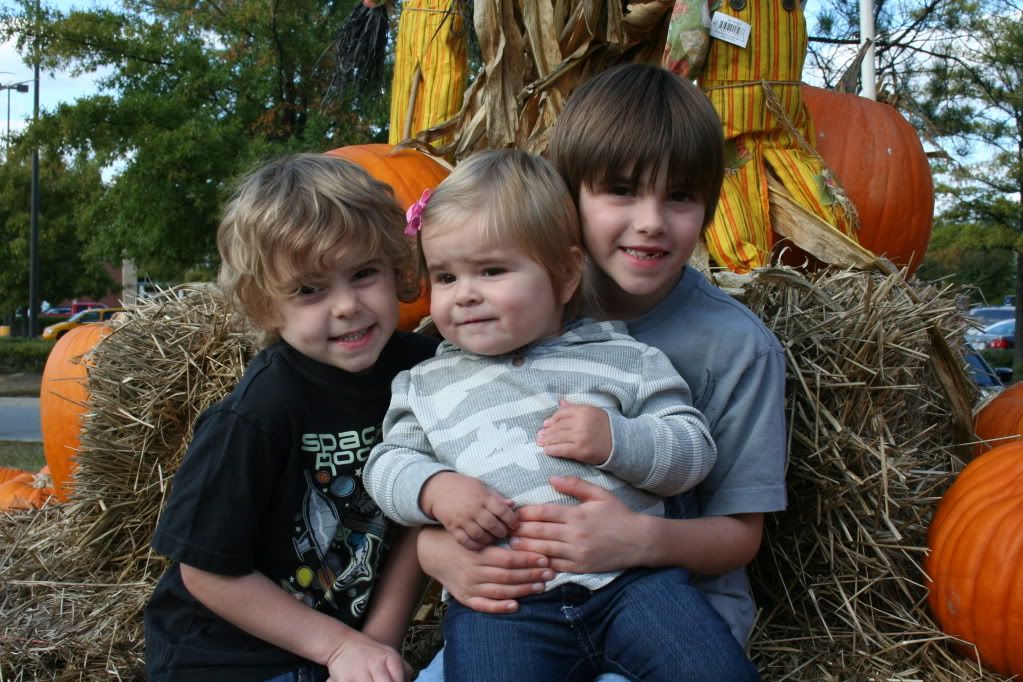 At least this place has bales of hay set up nicely for photos...if you don't mind the power lines dangling overhead and cars driving by in the background. And apparently I didn't mind too much because I have like 4,732 photos to share. (Warning: photo overload ahead!)
Of course the kids don't care about that. All they care about is PUMPKINS!
So many pumpkins, I think Lorelai was overwhelmed.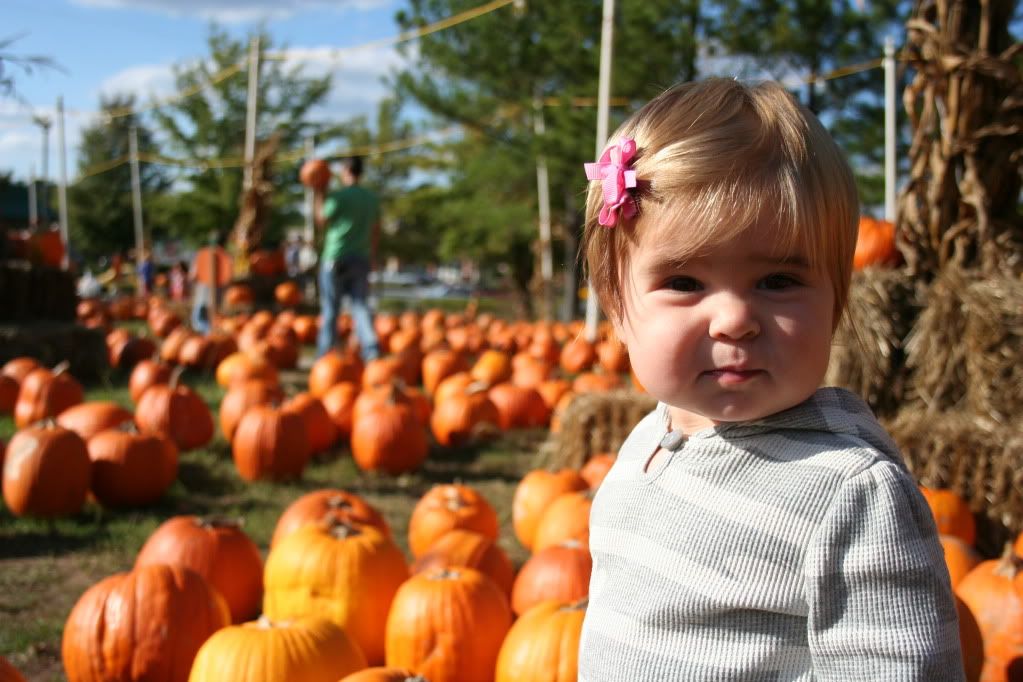 Or she just wanted me to take the camera out of her face so she could pick a pumpkin in peace :)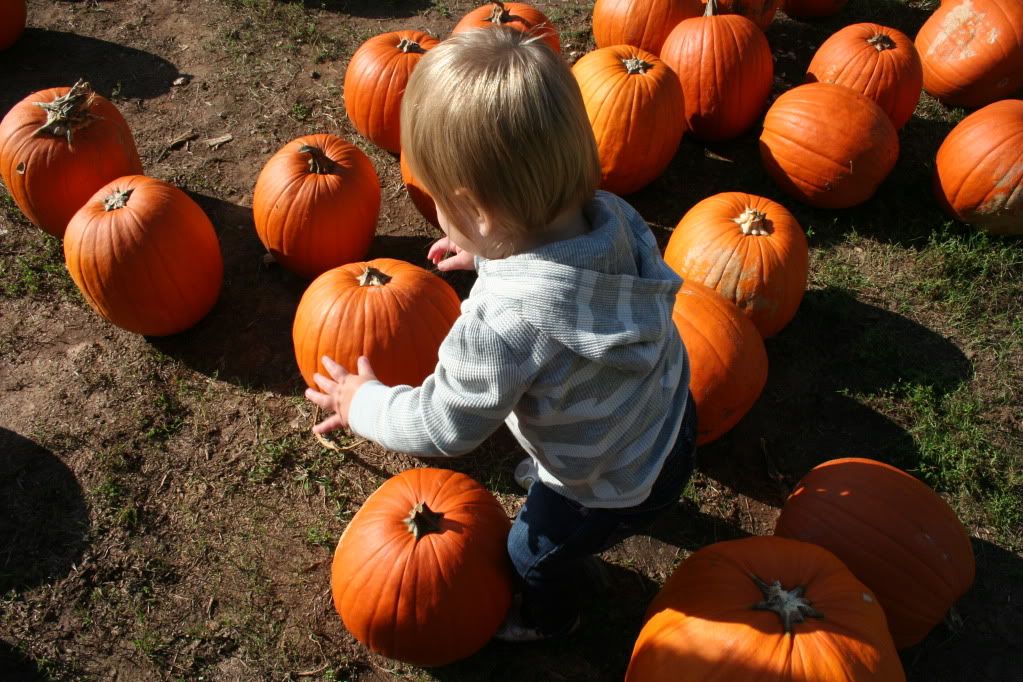 Oh no, that's not the one she picked. She had her sights set on a bigger one. One she kept pointing to...
And took off to go check out.
Yep, that's the one!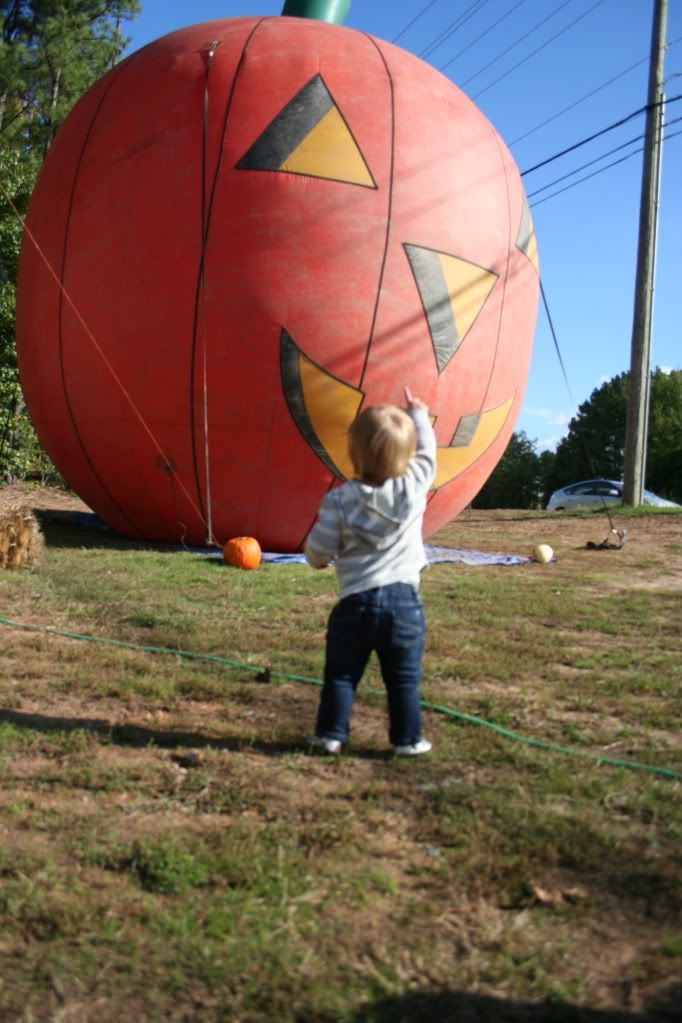 She was enamored with the huge blow-up pumpkin. Clearly we couldn't take that one home, so she ended up with a much more reasonably sized one instead. Yes, it's one of the ugly wart pumpkins. I think it's cool (plus, none of the small white pumpkins I wanted her to pick out instead looked good at all).
Even if the experience wasn't exactly what I had hoped for this year, we ended up with a pumpkin for each kiddo and pictures out the wazoo. Plus, they all had fun.
But next year, I don't care if we have to bail on a soccer game, we're going to the cool place. If they thought this place was fun, the farm is going to blow their minds!