Sometimes being a brother is even better than being a superhero. ~Marc Brown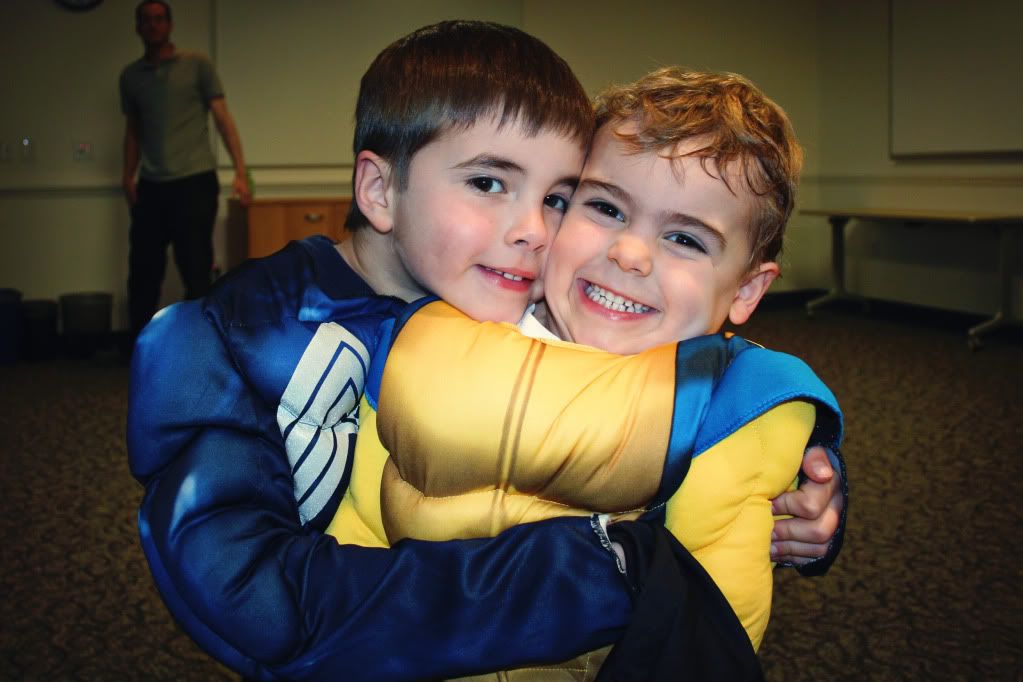 Halloween 2010


This weekend, Grandma and Grandpa took Aidan birthday shopping. They won't get to see him on his birthday so they wanted to have some special birthday time with him in lieu of a party. Logan was disappointed that he had to stay home, because he idolizes his brother and wants to do everything that Aidan does. Lucky for us, he didn't throw a fit or pout too much. Instead, he used that time to hang out with his sister, one-on-one.
I swear, my heart just swells with pride when I see how sweet my boys are to their sister. Logan was amazing with her while Aidan was gone, and he was so grateful that she was there to play with him. They had a blast chasing each other around the kitchen. Lorelai would crawl as fast as she could and Logan would chase after her. Then Lorelai would turn around and giggle like crazy when he caught her. I tried to catch Lorelai's giggle fits on the Flip, but of course she quit doing them once I hit record.



I love that all three of them love each other so much. I know better than to assume it'll be like this forever, so I'm going to cherish these moments when they do happen (and be sure to get photo or video proof that they really did get along, once upon a time...just in case!).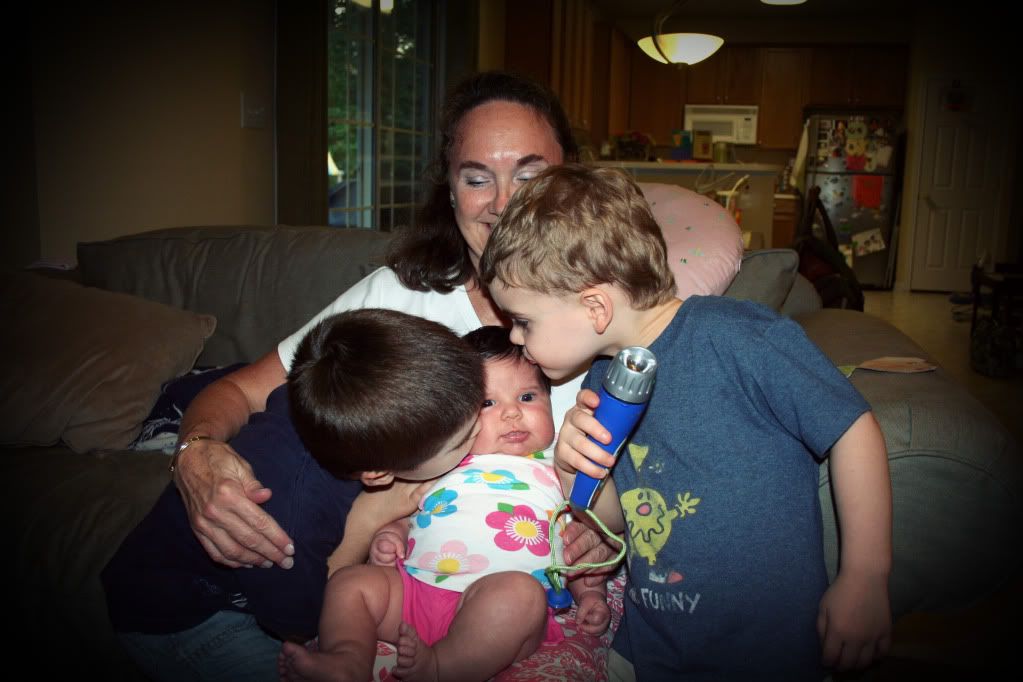 September 2010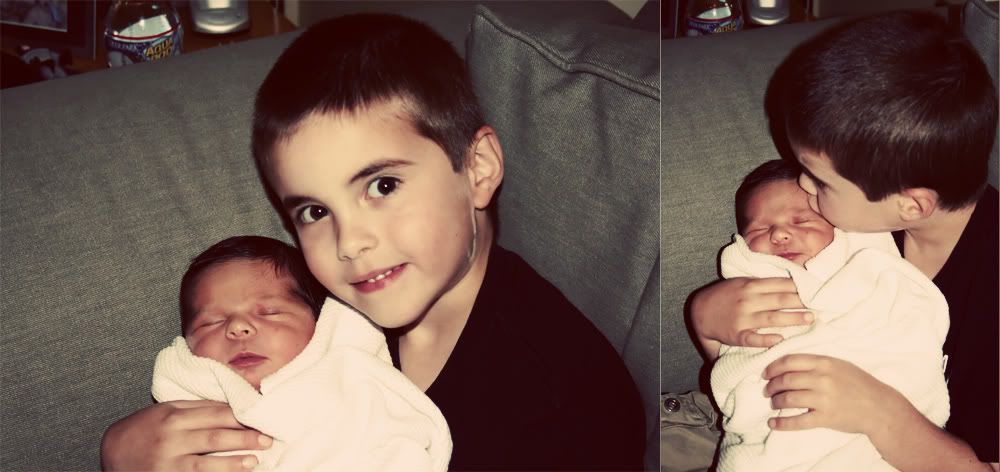 Lorelai, 2 days old
  
PS: I'm stealing a page from my blog friend
Ariel's
book with this post. Sure, wordless Wednesday posts are probably easier, but I like the idea of finding a good quote to illustrate a photo or tie in to a cherished moment in our lives.