"So much time, and so little to do! Strike that, reverse it." ~ Willy Wonka
I'm a big ball of stress right now and I'm kind of freaking out. Aidan's birthday is this weekend, Lorelai's birthday is next weekend, and I'm so not ready for either one! As usual, I try to do too much and end up stressing myself out.
How do I think I have enough time in the day to work full time, cook dinner, work out, take care of the kids, read my book, watch tv, and party plan/make decorations? Geez, I'm not superwoman, what am I thinking?! And how's this for priorities? I'm currently watching So You Think You Can Dance (and blogging, obvs) instead of making my tissue paper flower pom-poms.
Speaking of time, I finally took the time to edit and upload some pictures from Father's Day and July 4th (oh my, there are still a ton more to get through before all the birthday festivities, yikes!).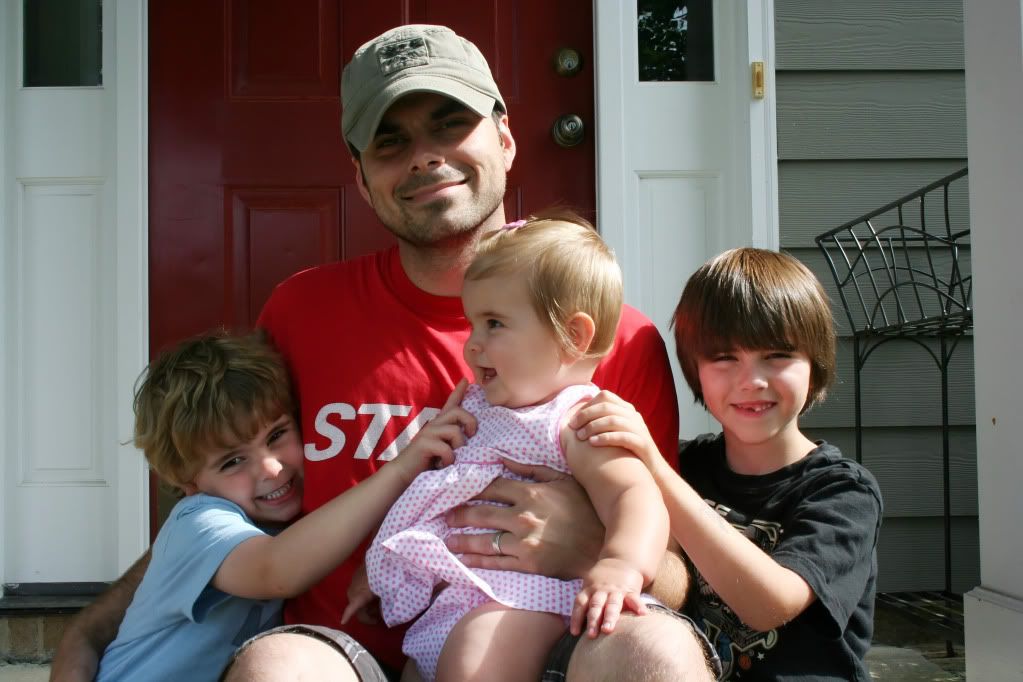 Father's Day 2011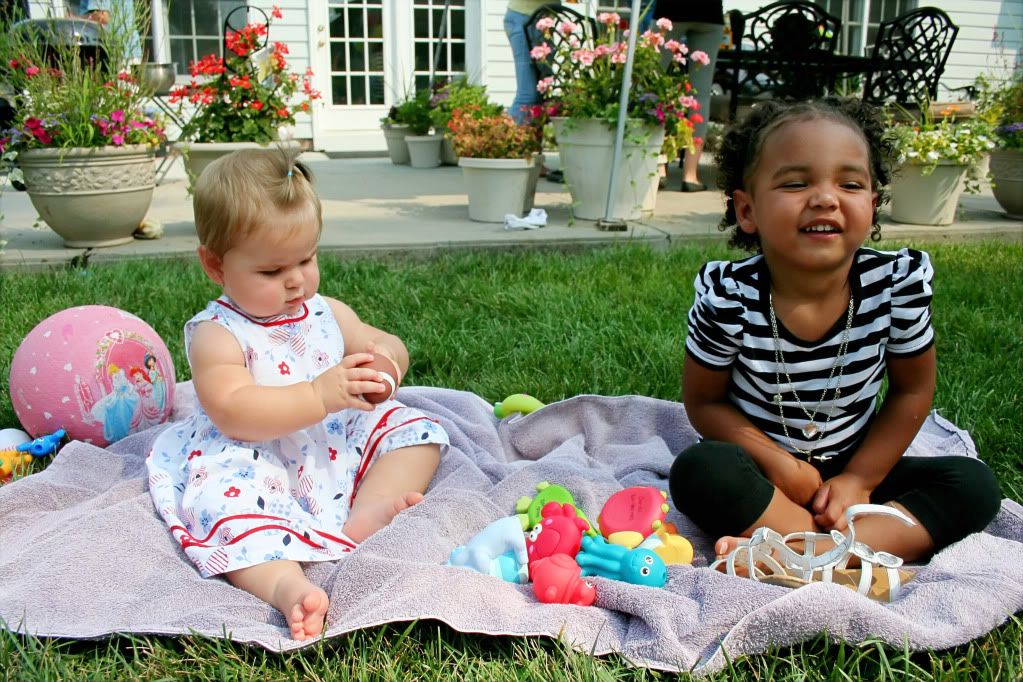 Cousin Raina was helping to entertain Lorelai...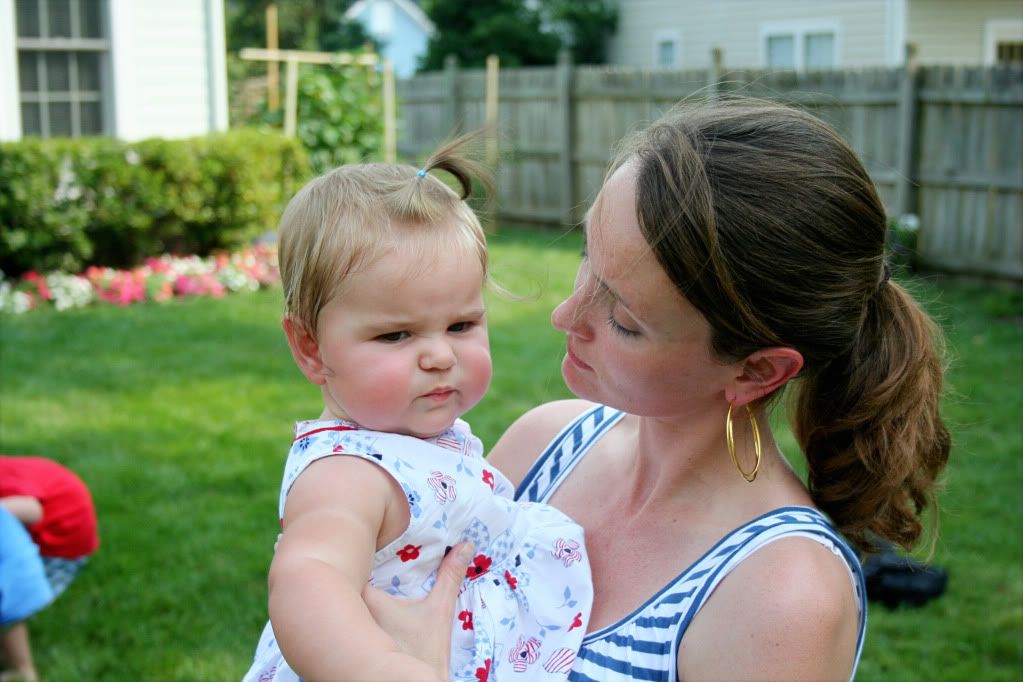 ...but she got tired of sitting around and wanted to get in on the cornhole action.
My aim was significantly off from having to balance a baby on my hip, but Adam and I still won :)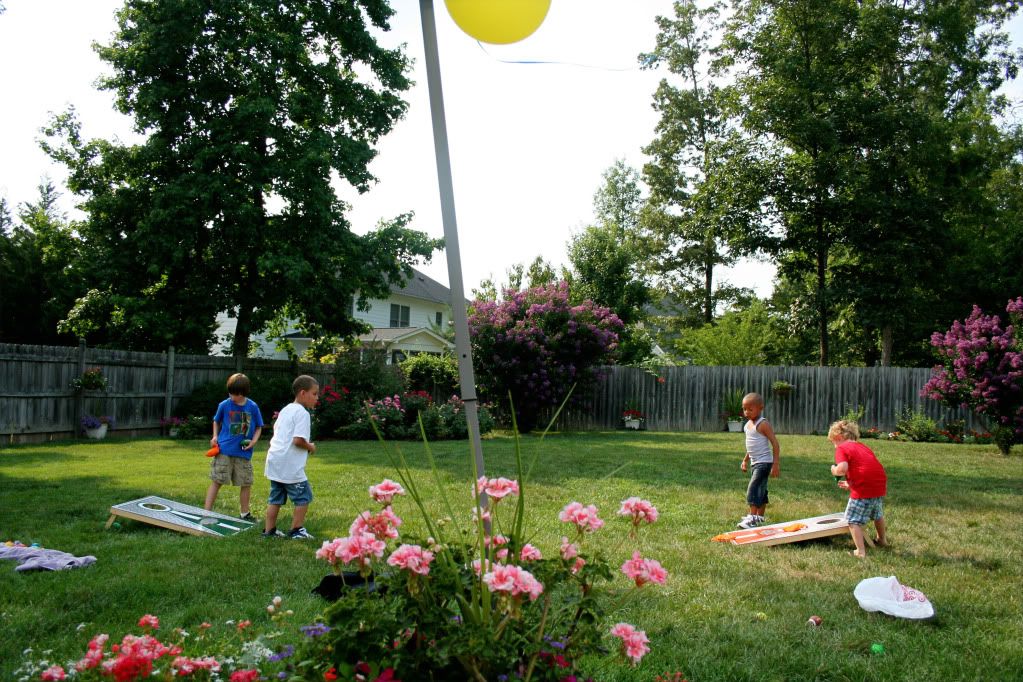 The cousins playing cornhole (L to R: Aidan, Shaun, Isaiah, Logan)
Lorelai watching Daddy play cornhole
I swear Lorelai wasn't so serious and grumpy all day, see?! That's sort of a smile...
Now I've got to get back to SYTYCD (did Sasha and Twitch kick butt, or what?!?) and then finish my book (
The Girl Who Played with Fire
, due back to the library on Friday). Happy Hump Day!